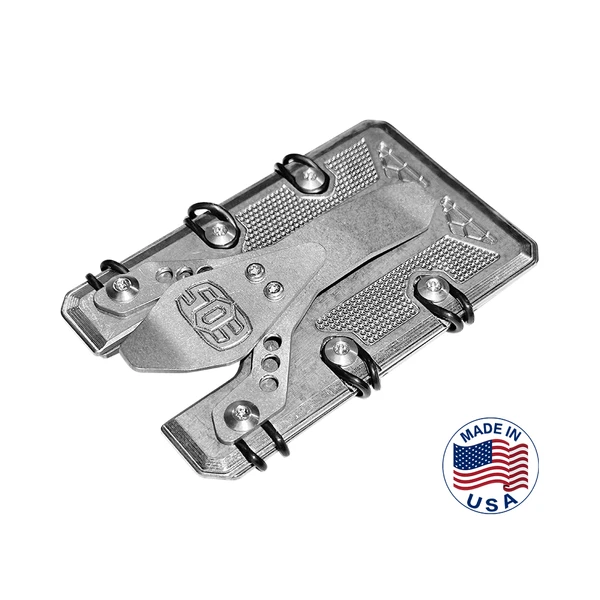 EOS 2.5 Ultimate Titanium Wallet
Features
● Made in the USA.
● CNC machined from grade 5 titanium alloy.
● Consists of 2 plates that are help together by Torx 10 stainless hardware and 6 rubber O-rings.
● Stonewashed plates with honeycomb and dot patterns give it a beautiful yet rugged look.
● Holds up to 20 cards, or 10 cards and 20 bills, or up to 50 bills alone.
● Contents can be accessed using the thumb slot, which doubles as a bottle opener.
● RFID blocking.
● FuIcrum money clip provides fast access to your cash and doubles as a deep-carry pocket clip.
● Plates are tumbled in a special media for the worn finish.