Experience the strength, reliability, and versatility of the Acula FK 01 Full Tang Fixed Blade Knife and conquer the great outdoors with confidence. Its all-metal, full tang construction, made from a single piece of 50Cr15MoV stainless steel, allows it to withstand the rigors of the toughest challenges. The knife also provides essential fire-starting capabilities, thanks to the compartment for a ferro rod (NOT included) inside the handle and the striking area on the blade spine. With the crisscross grooves on the handle, included lanyard with a cord lock, and angle-adjustable Kydex sheath, the knife stays secure when being held in your hand or carried on your belt. Meticulously designed for heavy-duty use, the Acula FK 01 is the perfect tool for self-defense, hunting, bushcrafting, survival adventures, and any other hardcore outdoor activity.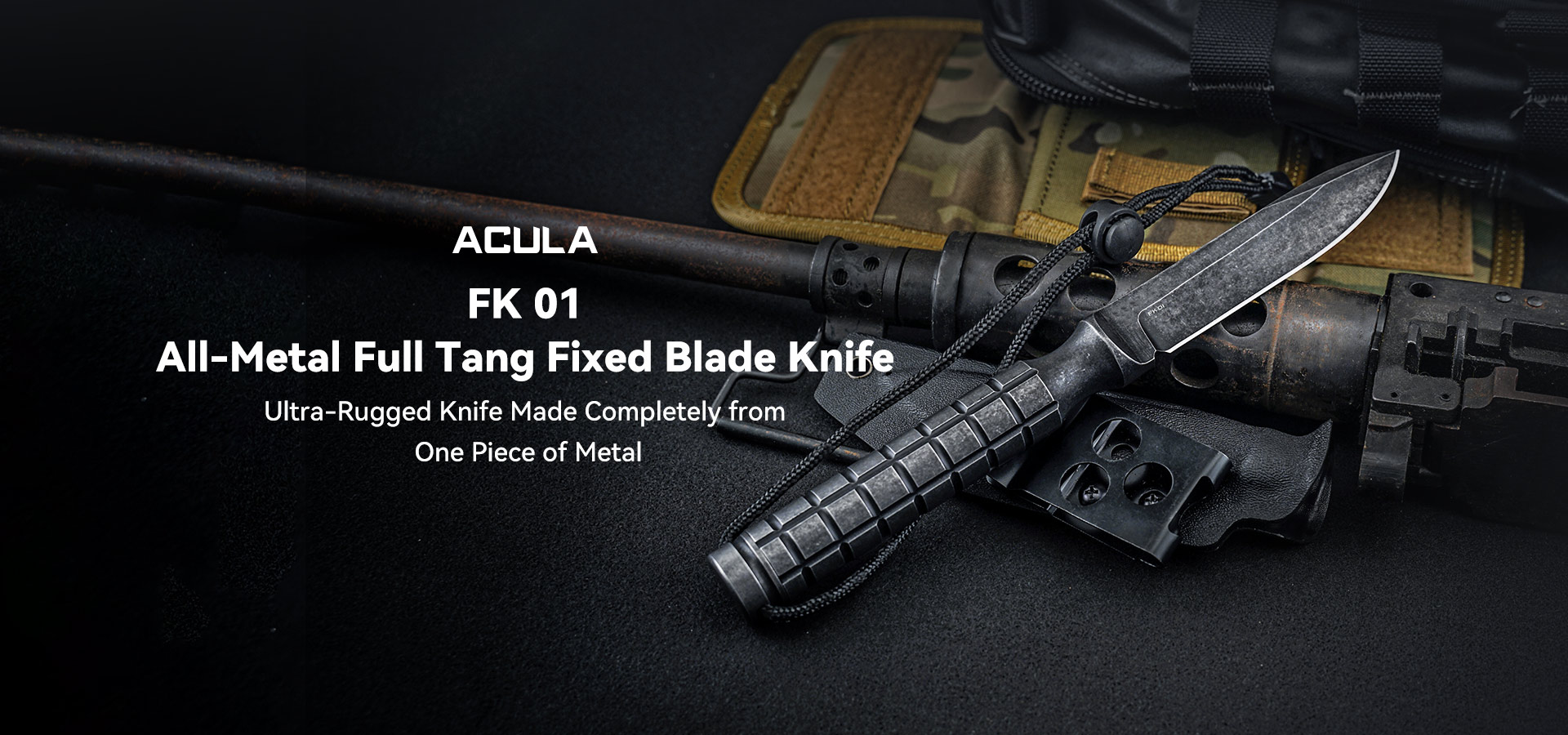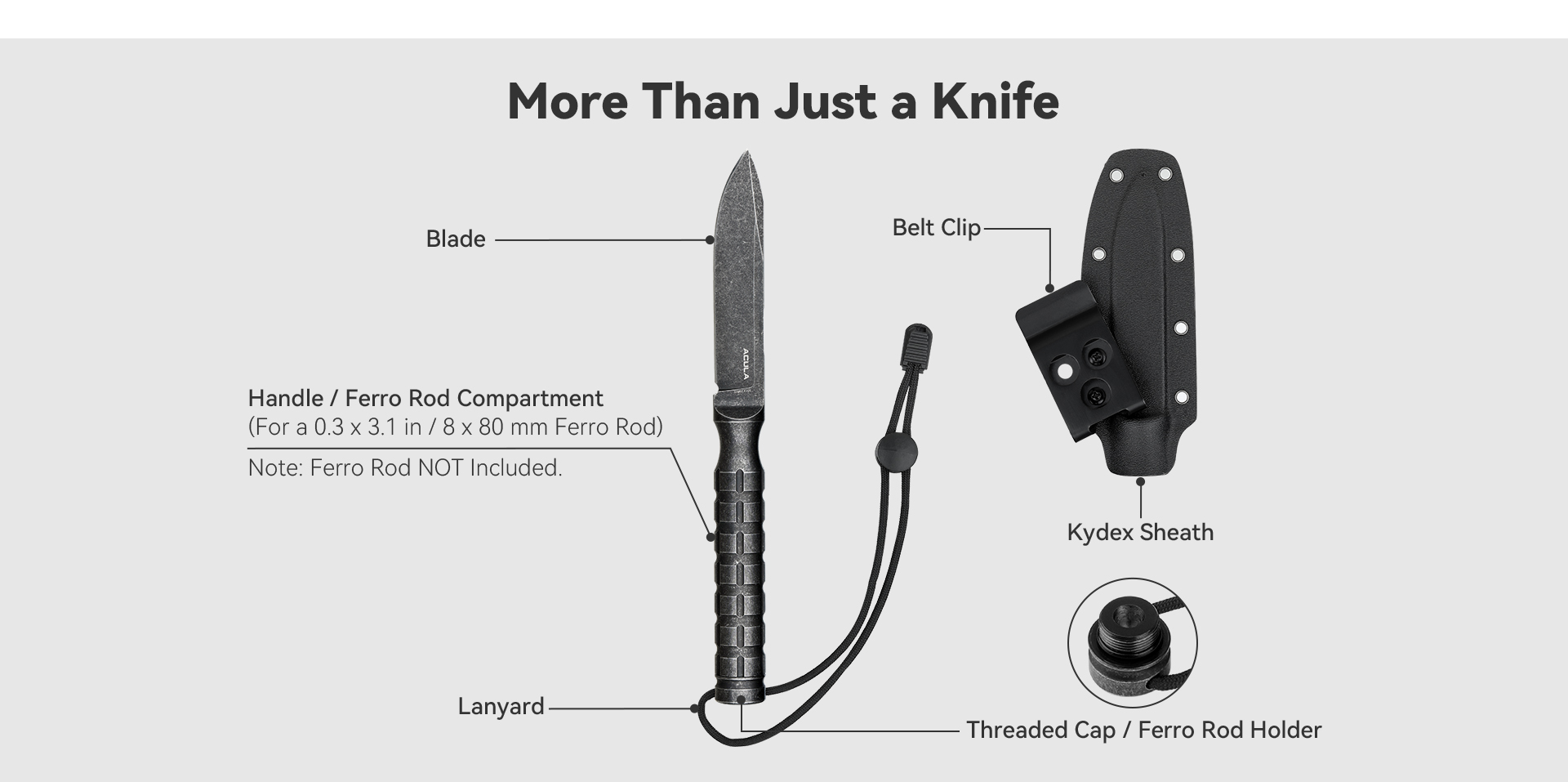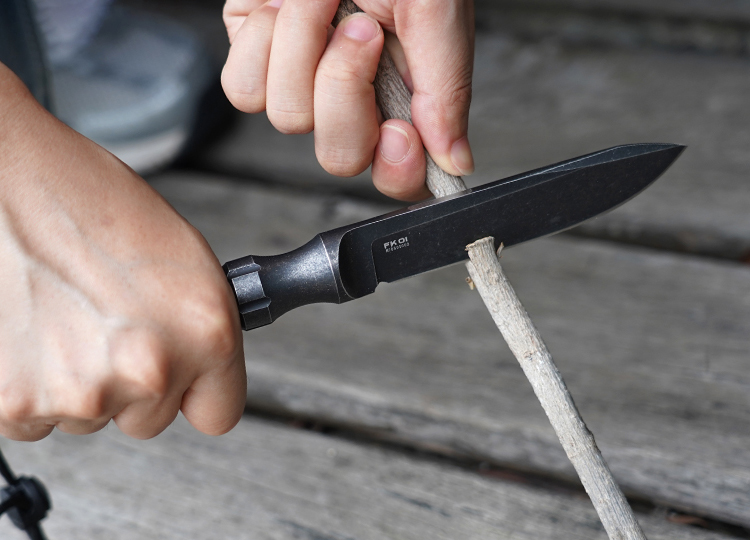 Ultra-Rugged. Ultra-Durable.
CNC-machined from a single rod of 50Cr15MoV stainless steel. Perfect for even the most extreme conditions and the roughest treatments.
It's Also a Ferro Rod Holder & Striker!
Use the ferro rod compartment in the handle to store your 0.3 x 3.1 in ferro rod and the blade spine to strike the rod. On the spine there's a ground, unpolished area which results in sharp corners for use as a striking tool.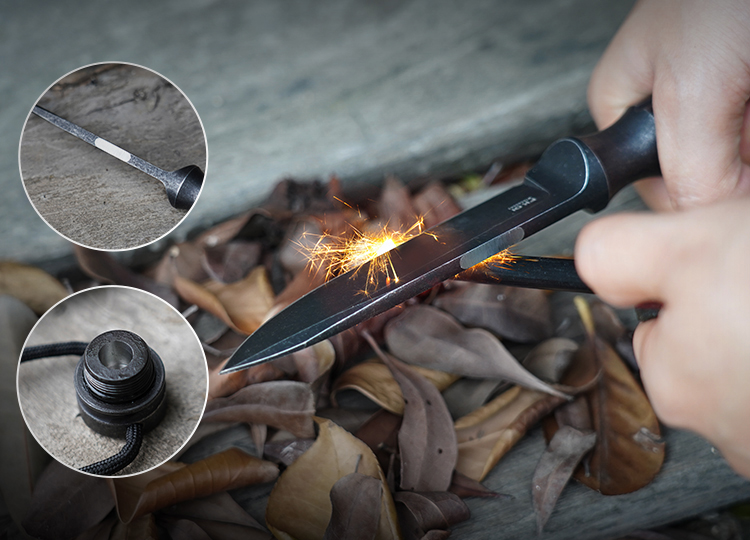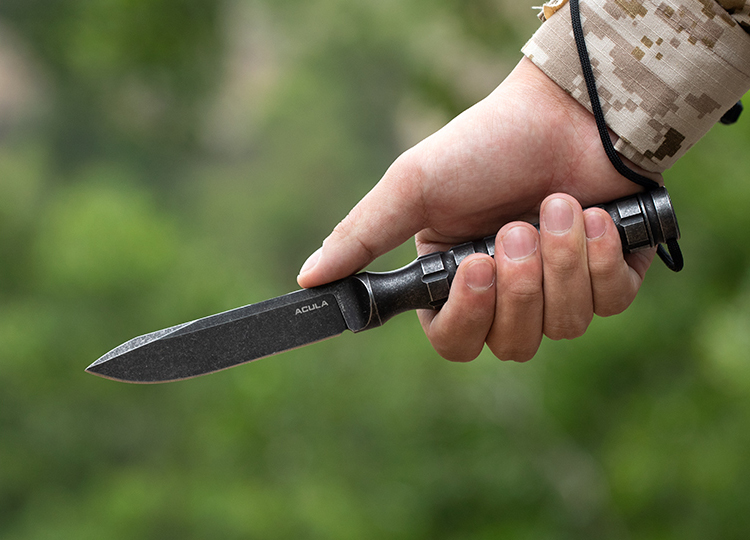 Confident Grip
The round handle is engraved with a grid pattern for a secure grip, while the included lanyard with a cord lock offers extra security.
Durable, Adjustable Kydex Sheath
Designed for easier, safer belt-worn carry, the included Kydex sheath has a 2-position-adjustable belt clip so you can wear it the way that suits you. It fits snugly on the blade, protecting you from the sharp edge as well as protecting the blade's edge so it remains sharp.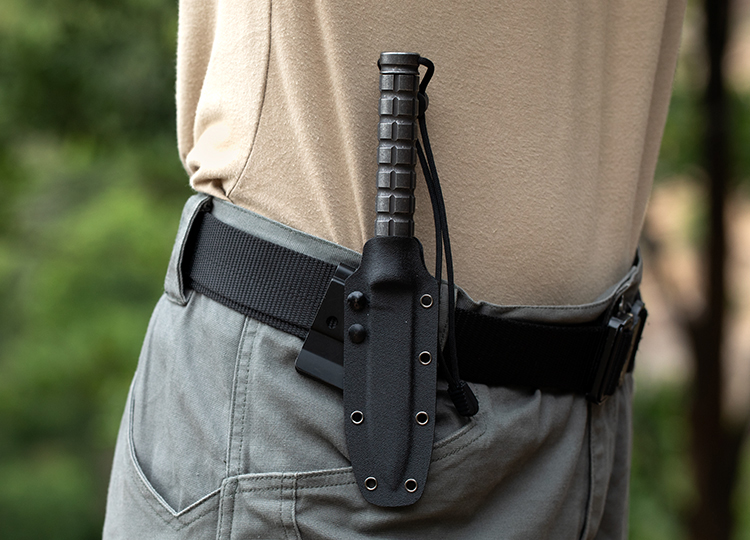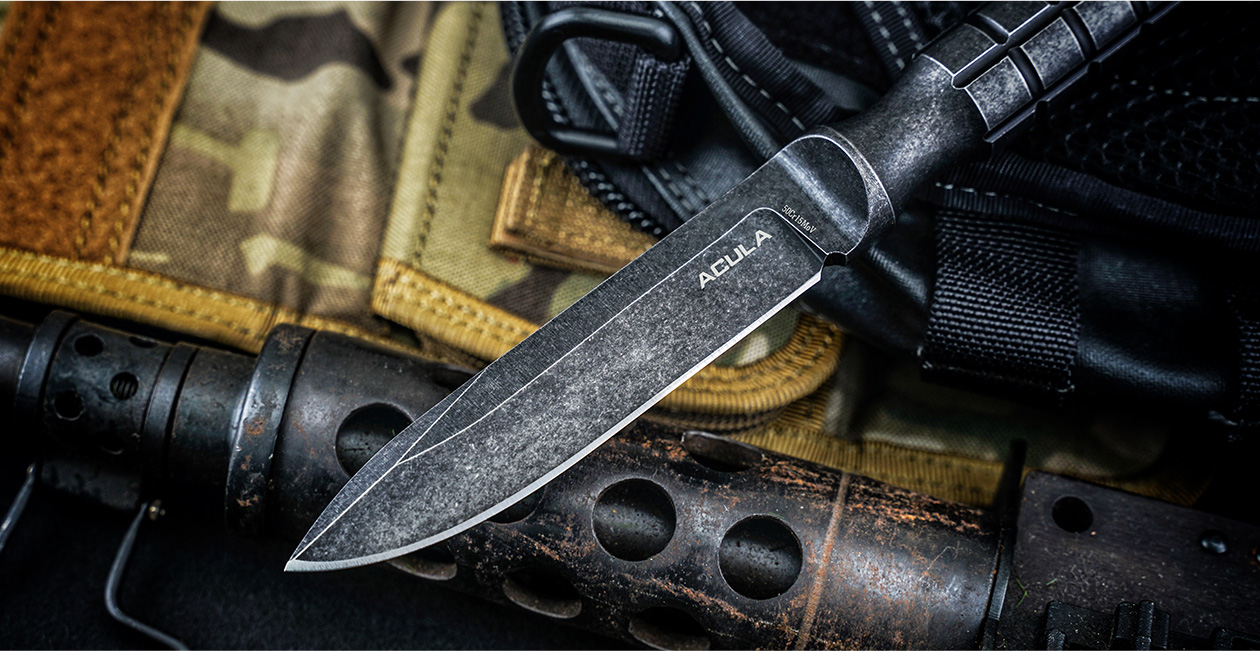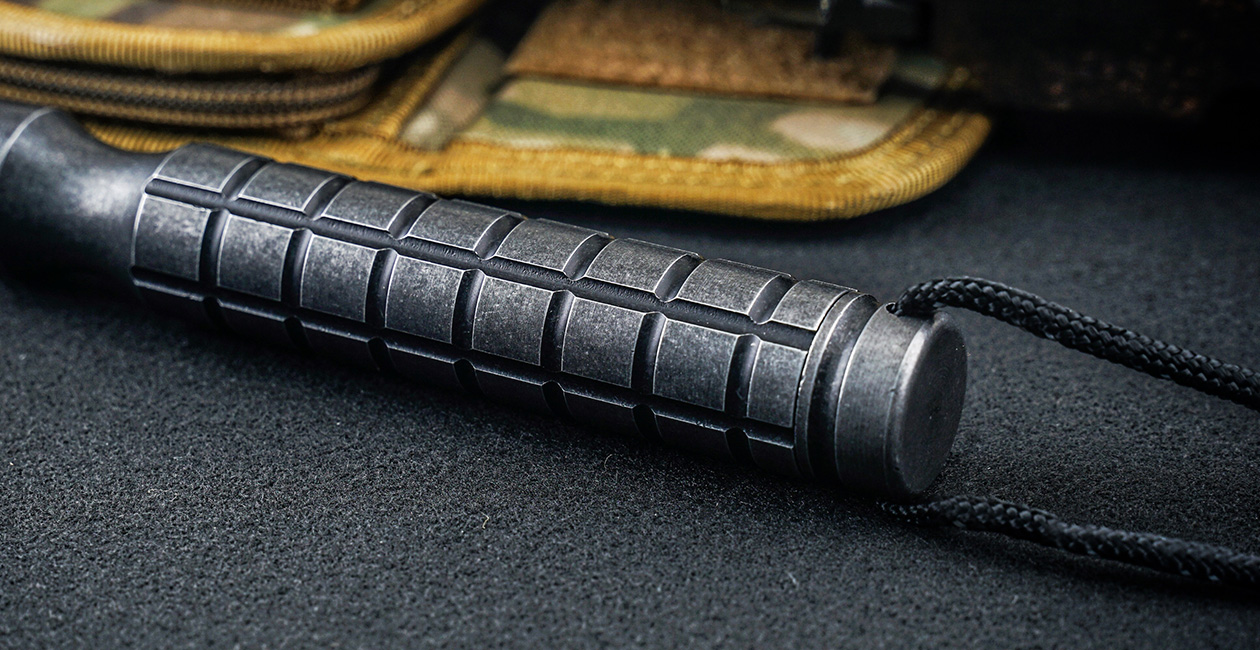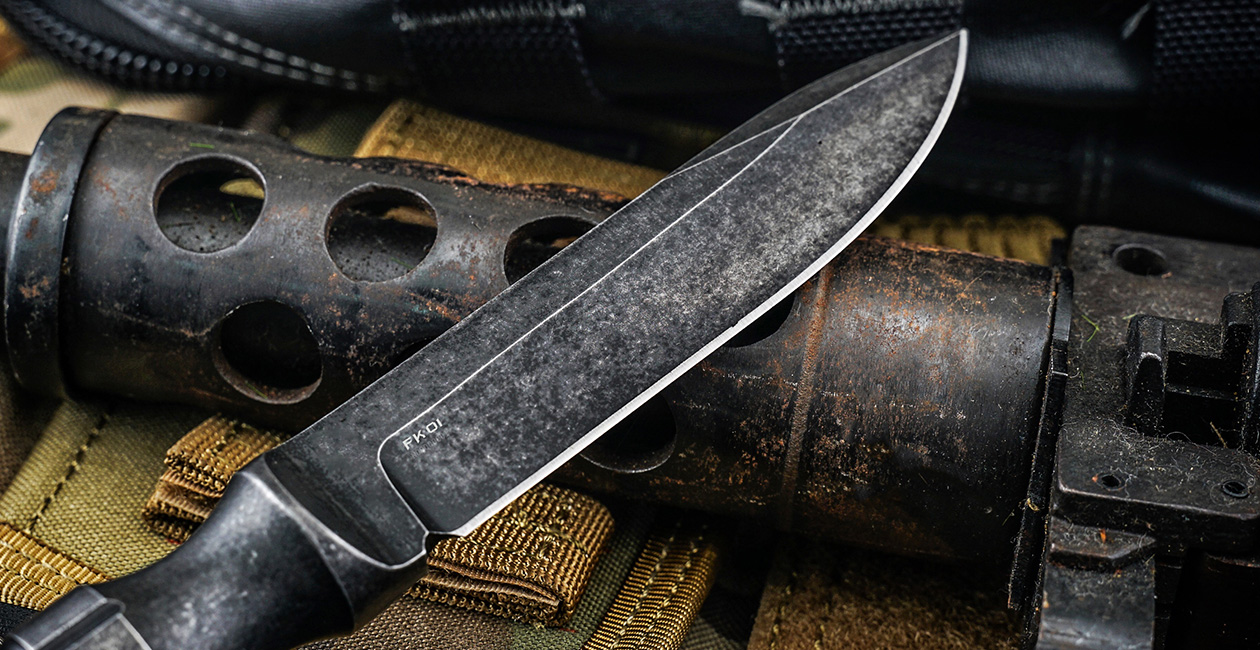 Handle Material
50Cr15MoV Stainless Steel
Blade Material
50Cr15MoV Stainless Steel
Handle Width
0.9 in (21.7 mm)
Handle Length
5.1 in (129 mm)
Blade Thickness
0.18 in (4.6 mm)
Blade Width
0.8 in (21.5 mm)
Overall Length
9.2 in (233 mm)
Blade Length
3.9 in (98 mm)
Weight
11.4 oz (323 g) (Knife + Lanyard + Sheath); 9.9 oz (282 g) (Knife + Lanyard)
Package Contents
1 x FK 01 (with Lanyard), 1 x Kydex Sheath
Chronological Order
|
Default Sort Order