Pliable but strong, the AONIJIE Hydration Water Bladder Reservoir features a wide opening, a bite valve with push-pull shutoff switch, and a quick disconnect drink tube to make it easy and pleasant to hydrate on the trail.
Please Note
DO NOT use this product with liquids over 122 °F.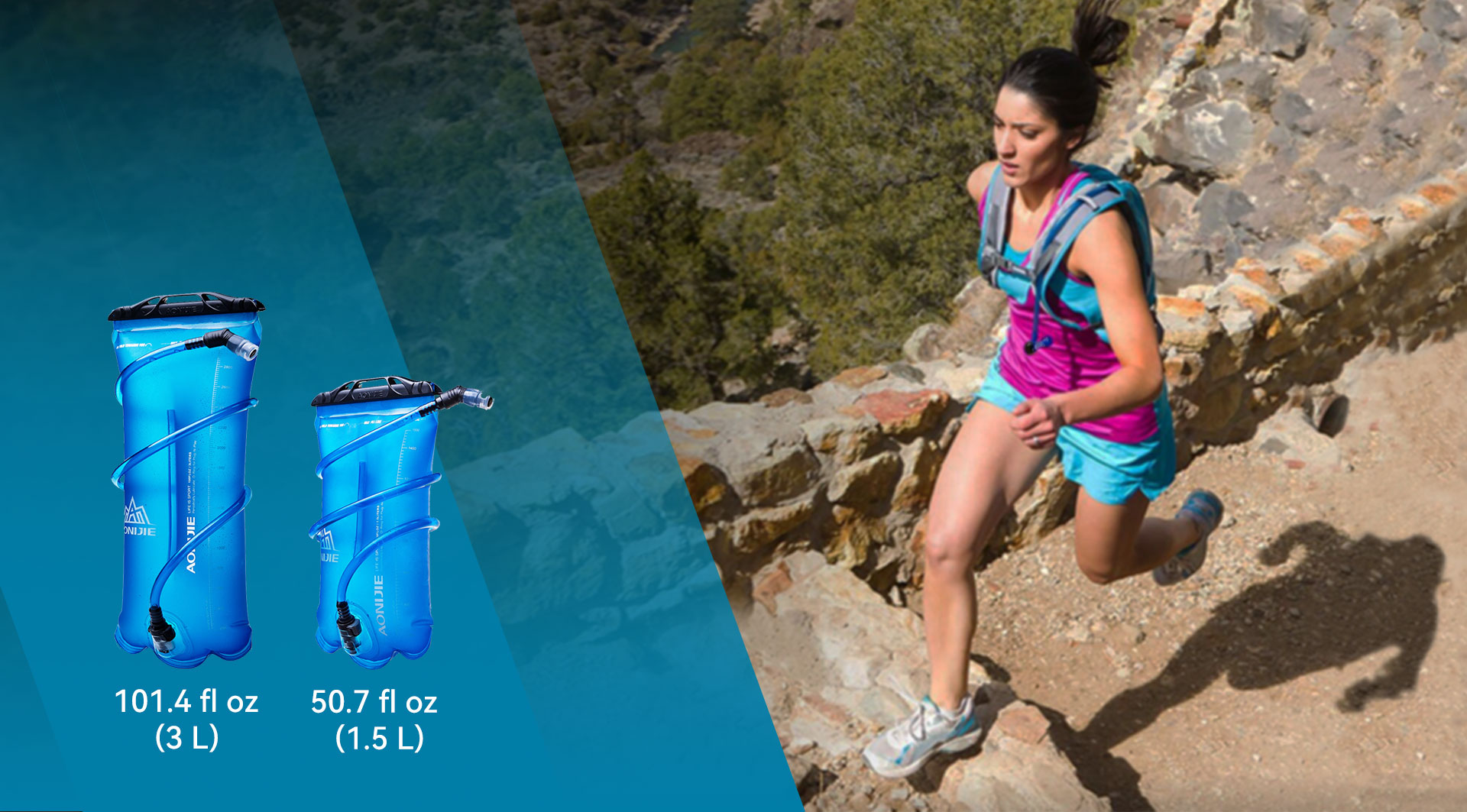 AONIJIE
Hydration Water Bladder Reservoir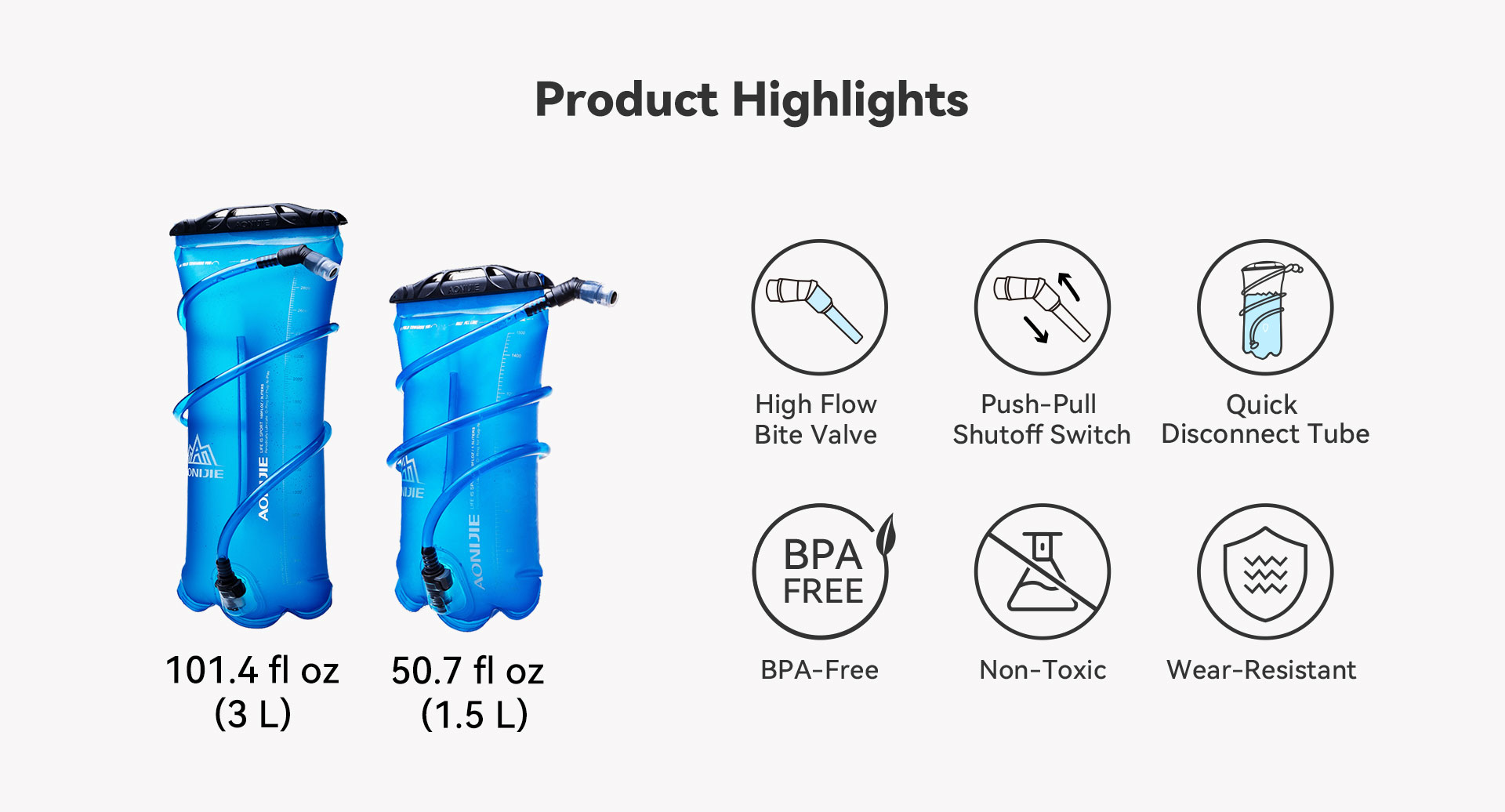 Big Bite Valve with On/Off Option
Engineered with a big bite valve and a push-pull shutoff switch, this water bladder allows you to easily drink with a great flow rate or completely lock the valve to prevent water flow.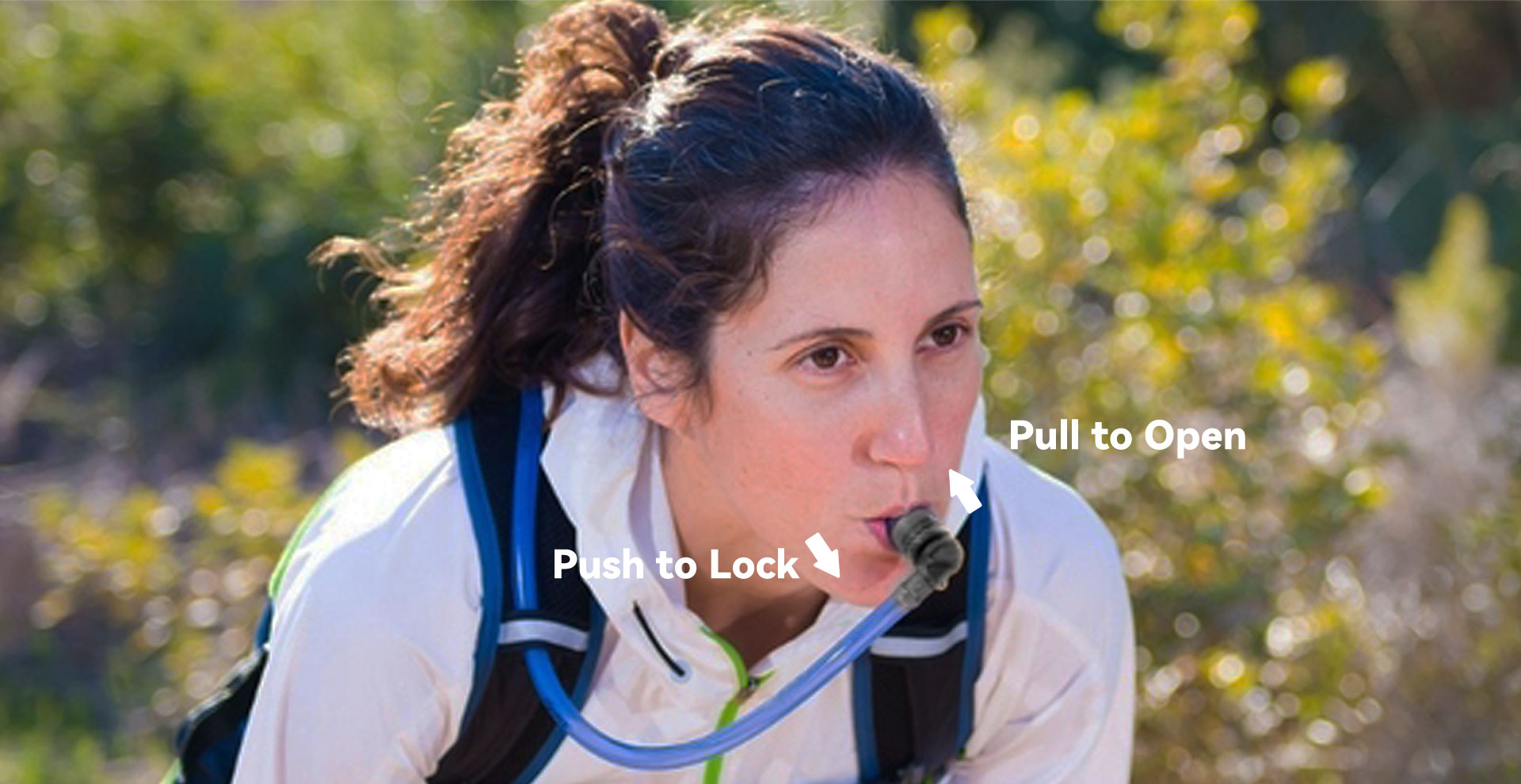 Leak-Proof System
With a self-sealing bite valve that closes after each sip, a push-pull shutoff switch, a slide-lock fill top, and a drinking tube shutoff valve that automatically closes when the tube is disconnected, this water bladder is designed to provide hydration without the worry of leaks.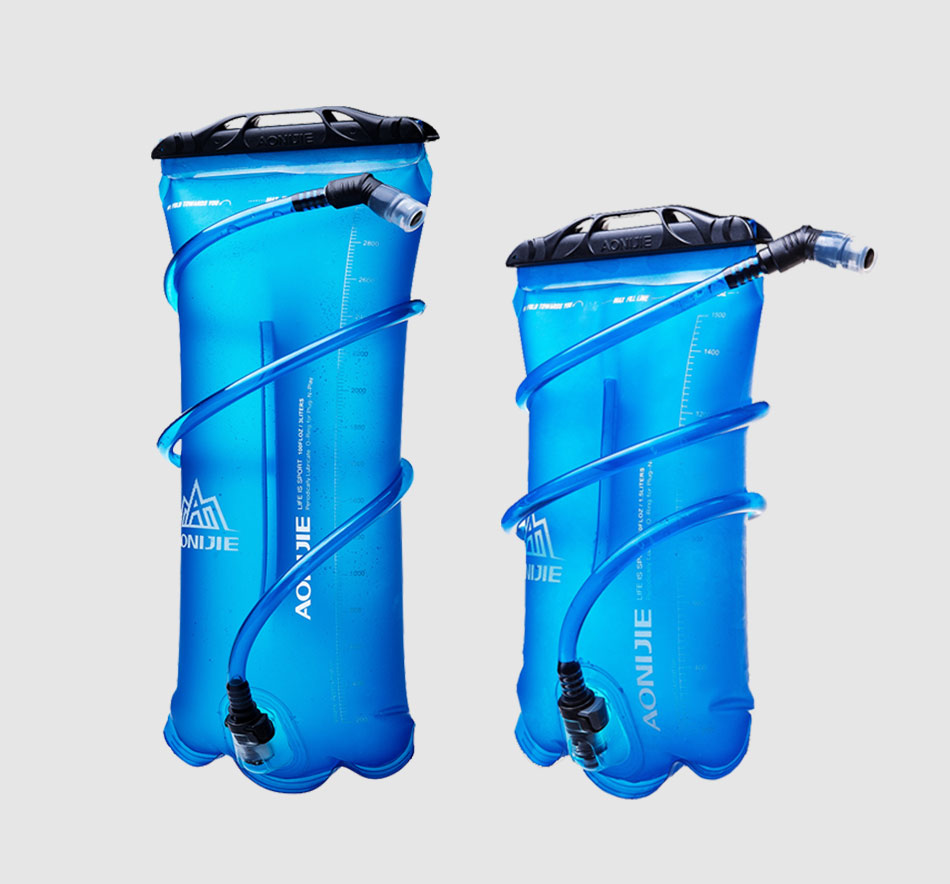 Pure, Safe Hydration
The water bladder is made of wear-resistant TPU that is taste-free, non-toxic, and BPA-free, and is pliable enough to easily fit in your pack for years of use with superior durability.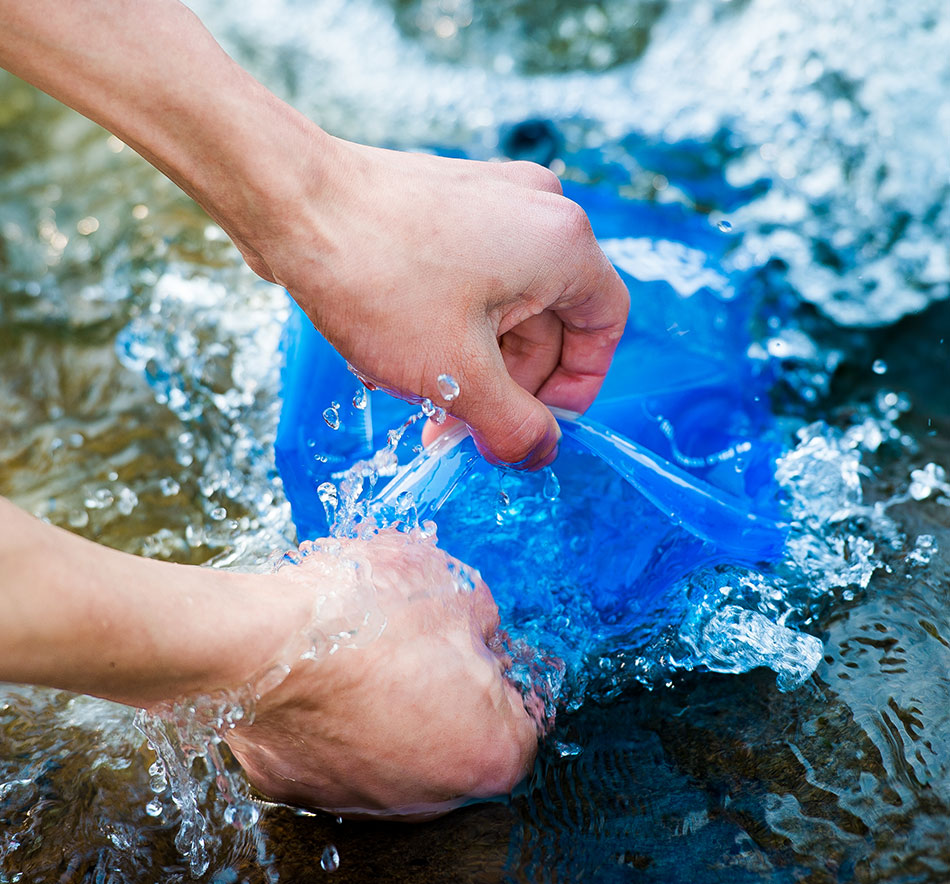 Easy to Clean
The large opening at the top provides excellent access for easy filling and cleaning.
Dimensions
1.5 L: 12.6 x 6.7 in (32 x 17 cm); 3 L: 16.9 x 6.7 in (43 x 17 cm); Straw Length: 41.3 in (105 cm)
Weight
1.5 L: 7.8 oz (220 g); 3 L: 8.1 oz (230 g)
Temperature Range
-4 to 122 °F (-20 to 50 °C)
Liquid Capacity
50.7 fl oz (1.5 L); 101.4 fl oz (3 L)
Quick Disconnect Tubing
Yes
Bite Valve Shut-off Switch
Yes
Chronological Order
|
Default Sort Order