The AONIJIE Lightweight Hydration Vest is the perfect solution to carry a large amount of hydration with ease. Built strong and lightweight, it can help support you on race day or keep you going on your next long hike. The hydration capacity can be tailored to the day ahead, and the pockets allow you to carry a number of necessities and comfort items or keep things light and trim.
Care and Maintenance
1. Due to the characteristics of the fabric, when cleaning this product, DO NOT soak it in water for a long time (more than 2 hours).
2. Wash it separately from dark-colored items.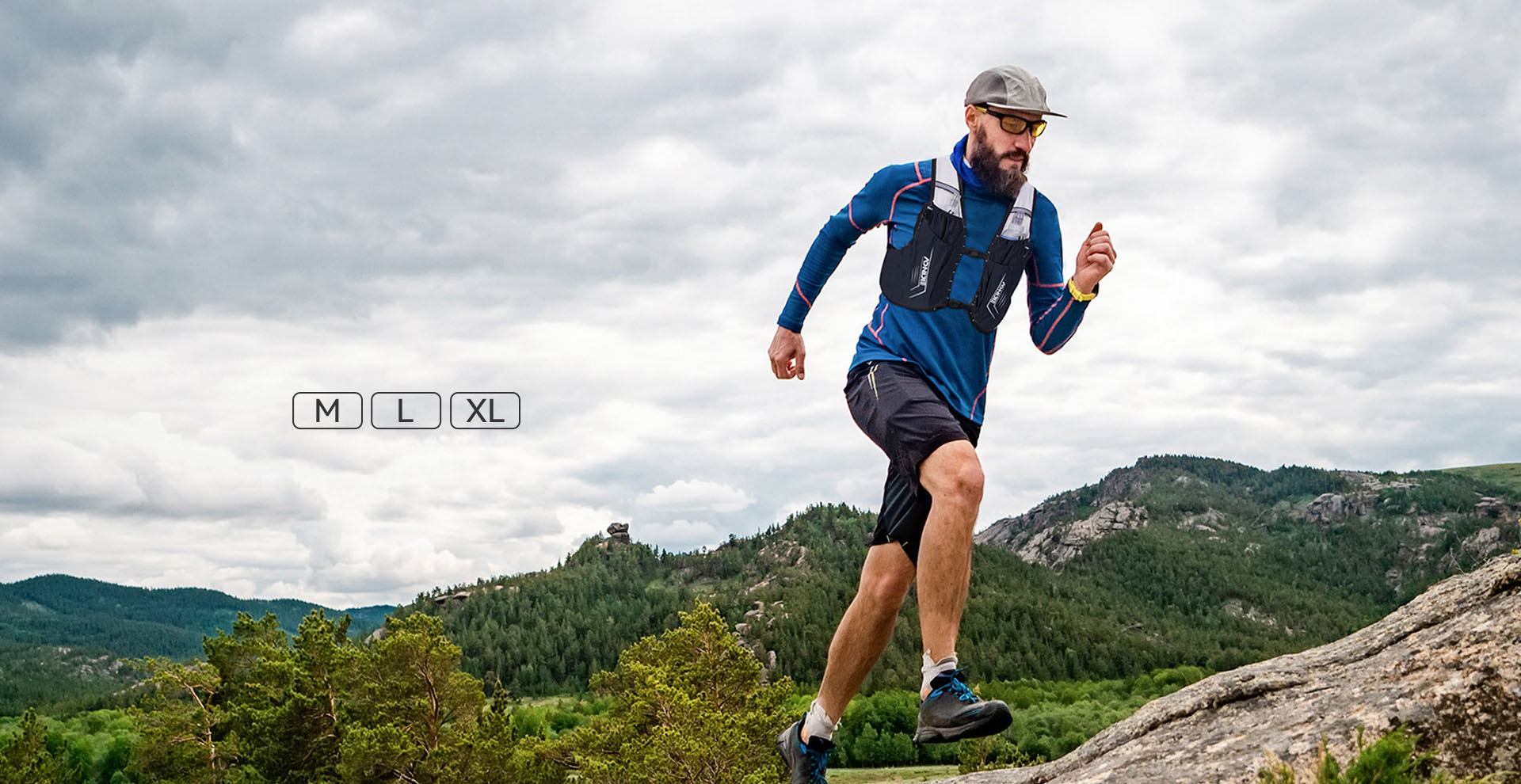 AONIJIE
Lightweight Hydration Vest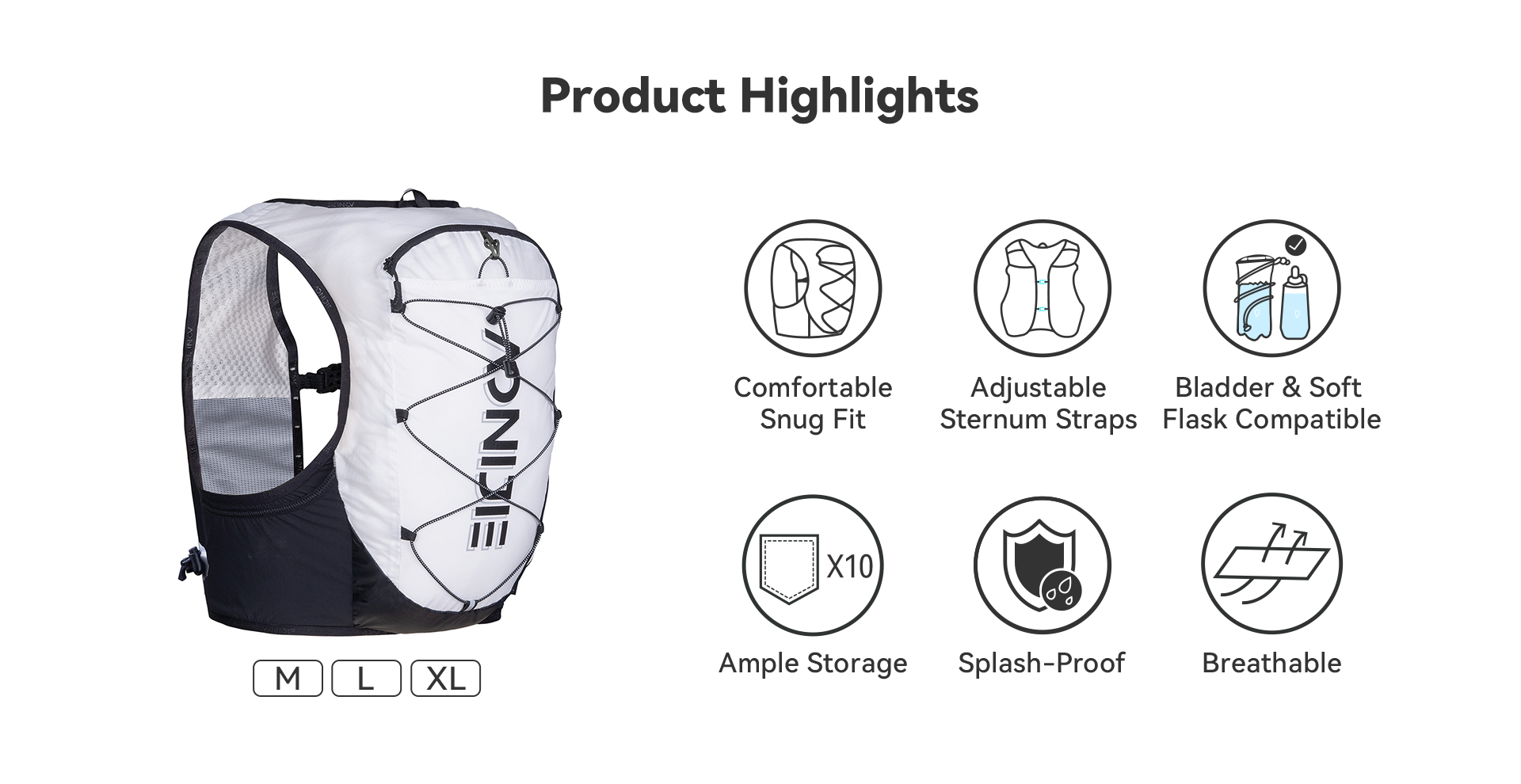 Comfortable, Snug Fit
This vest has a body mapping design featuring a corded elastic system at the back for compression of the vest's contents. Combined with two front buckle sternum straps with T-hook adjustments, the vest offers a snug, precise, and customizable fit, as well as a bounce-free experience.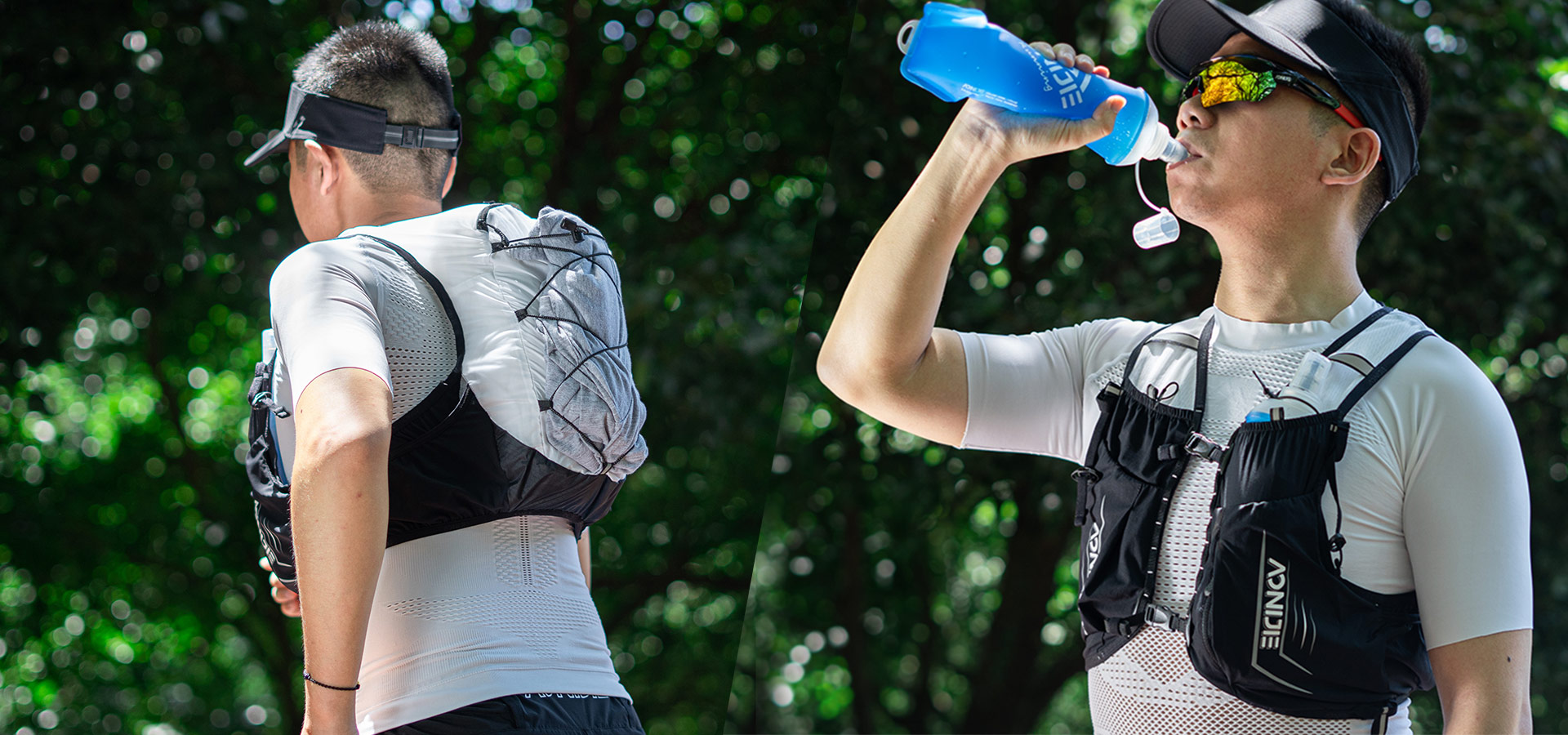 Large Hydration Capacity
The vest is compatible with a hydration bladder and two soft flasks (NOT included; available separately). The front flask pockets with elastic security loops can each hold up to 16.9 fl oz, and together with a reservoir sleeve that holds up to 67.6 fl oz, you're trail-ready with up to 101.4 oz of hydration at your fingertips!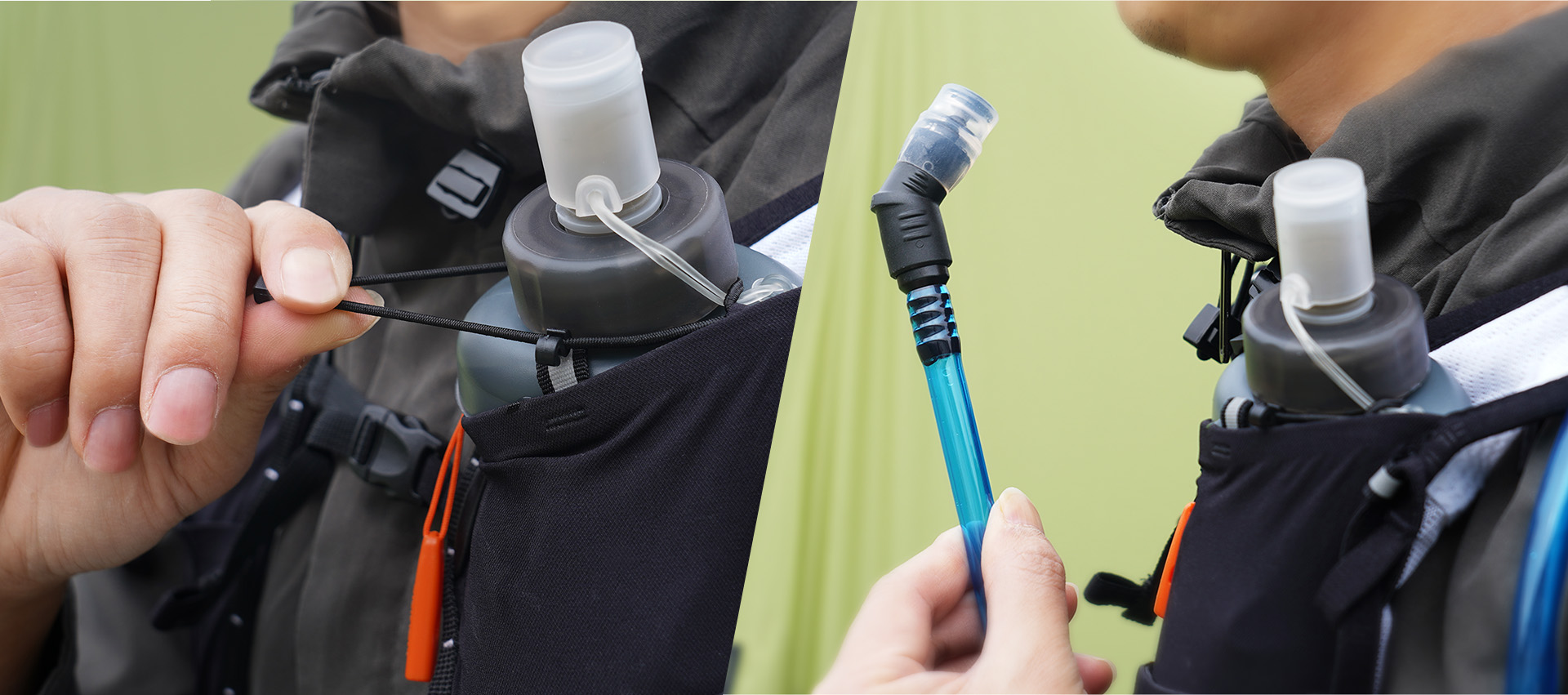 Ample Storage
The vest fits plenty of gear thanks to its ten pockets (including 3 hydration pockets), providing extensive and well-organized storage for your essentials and accessories, like gels, snacks, hydration, phone, cards, etc.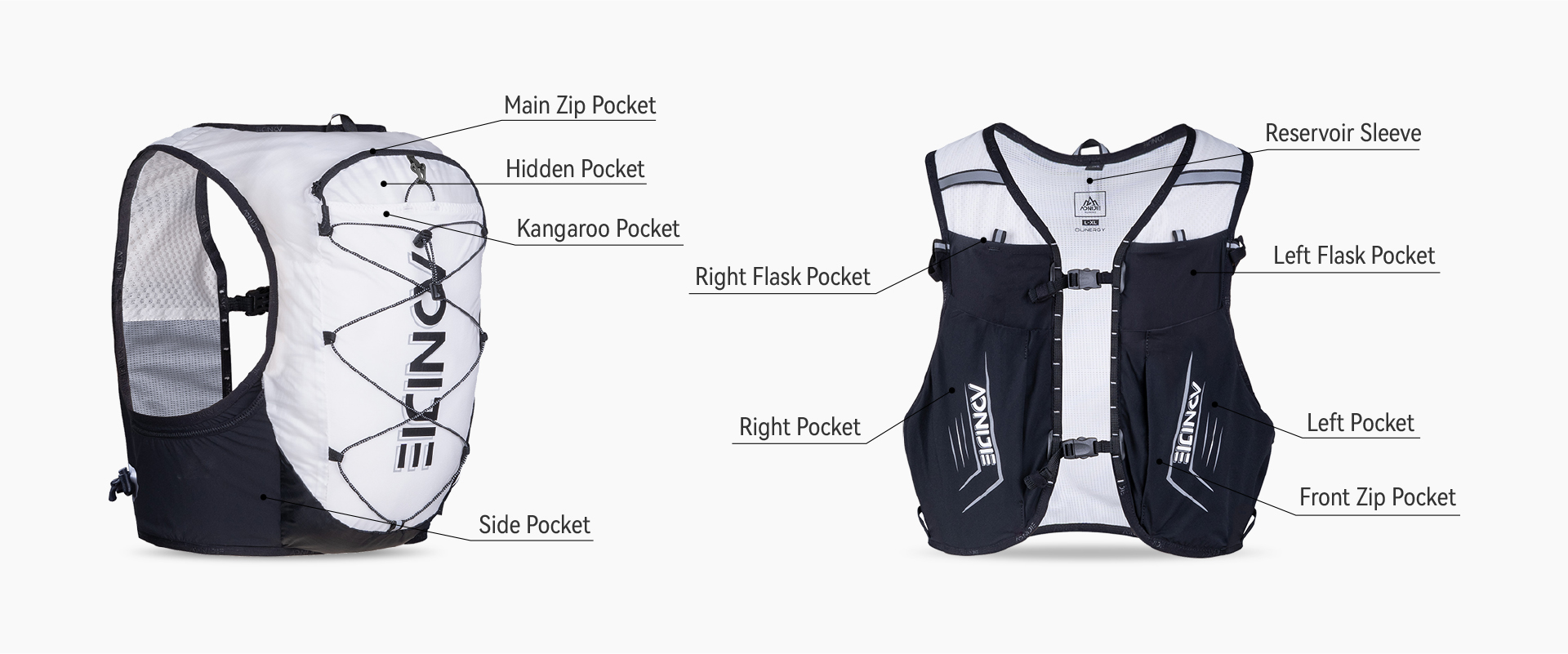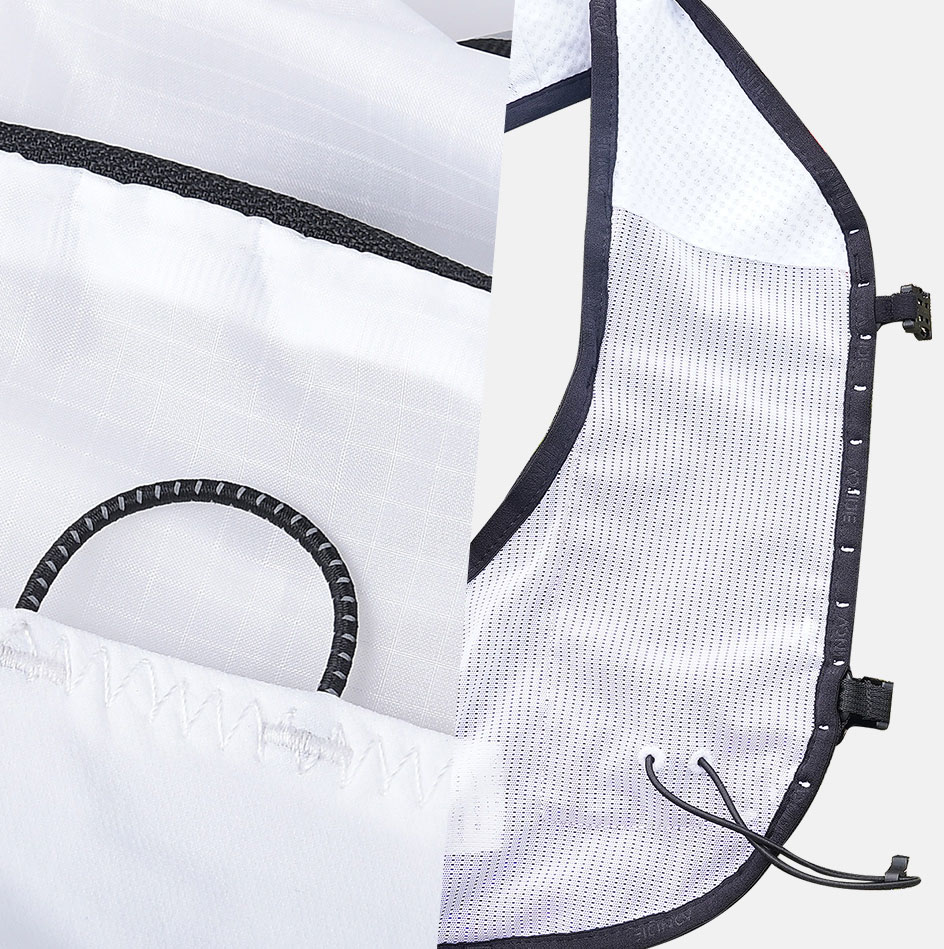 Lightweight and Breathable
Designed for lasting comfort, this lightweight vest keeps you from overheating with its breathable mesh back panel and mesh shoulder straps. Also, the splash-proof Cordura nylon body resists wear, making it ready for the toughest trips.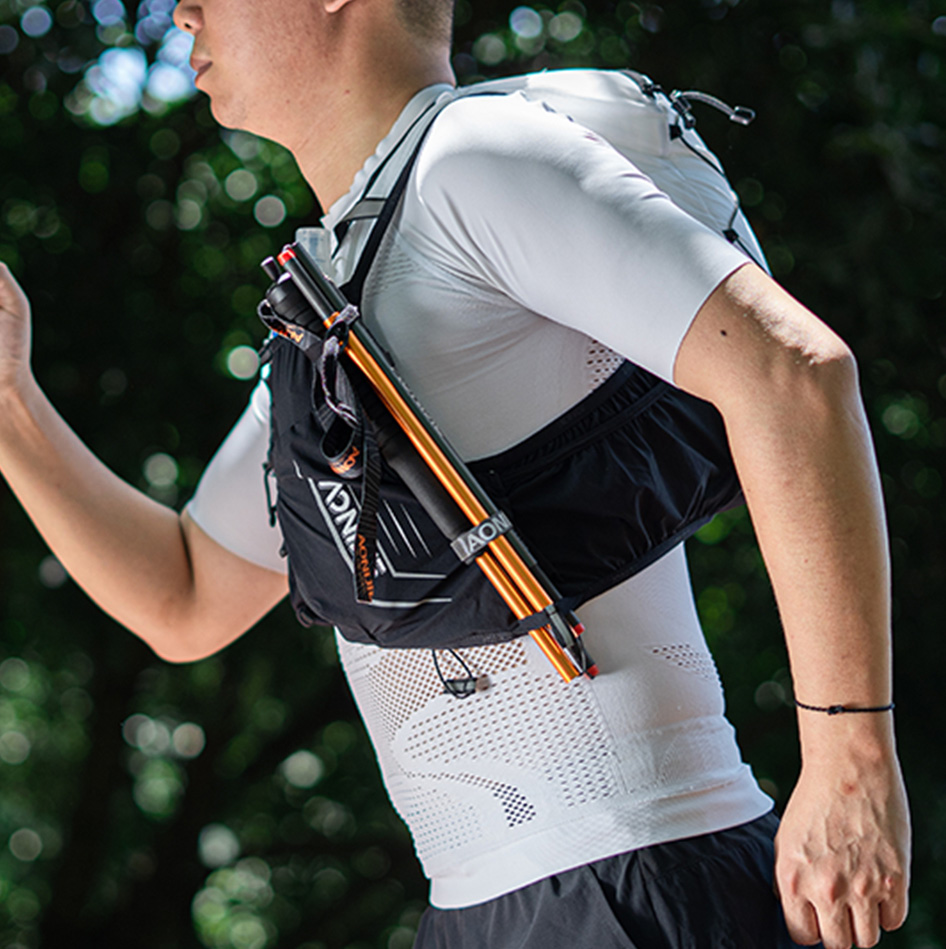 Thoughtful Touches
Thoughtful inclusions like a tethered safety whistle, elastic straps for securing trekking poles, smooth YKK zippers, and long-lasting Duraflex buckles make the vest a reliable and convenient trail companion.
Material(s)
Fabric 1: 85% Nylon, 15% Spandex; Fabric 2: Nylon; Mesh: Polyester
Gear Capacity
M: 9 L (549 cu in); L: 10 L (610 cu in); XL: 12 L (732 cu in)
Number of Exterior Pockets
8
Fits Chest
M: 30.7–35.4 in (78–90 cm); L: 35.4–40.2 in (90–102 cm); XL: 40.2–45.3 in (102–115 cm)
Chronological Order
|
Default Sort Order