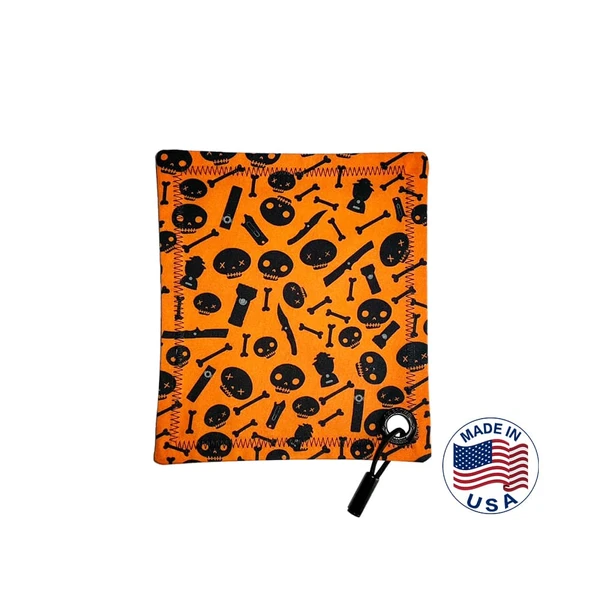 AWESOME HANK Skull and Light Hank - 5" x 6" (Obuy Exclusive)
Features
● Made in the USA.
● Obuy Exclusive Pattern on One Side: Fun Halloween-themed pattern with outlines of Olight lights and Oknife knives.
● Soft cotton-polyester blend front layer.
● Extra, semi-soft middle layer adds thickness and stiffness to the hank.
● Lens-grade microfiber backing helps clean your gear and keep it smudge-free.
● Great for cleaning your glasses, knives, phone screens, vehicle infotainment screens, watches, camera lenses, etc.
● Also great for photos as backdrops.
● Lanyard on the hank allows for easy pocket access and doubles as an accent.