Crafted using ultrasonic quilting technology that stitchlessly quilts splash-proof top fabric, a layer of padding, and wear-resistant bottom fabric together, the BLACKDEER Inca Ultrasonically Quilted Picnic Mat works perfectly as a picnic mat, as well as a beach blanket, camping blanket, tent carpet, or play mat for children.
Please Note
1. This mat is machine washable.
2. Use gentle detergent for cleaning.
3. This picnic mat cannot completely replace a moisture-proof tent ground cloth or tent footprint, so please bring a dedicated tent ground covering if you are camping.
4. Keep away from excessive heat or open flame.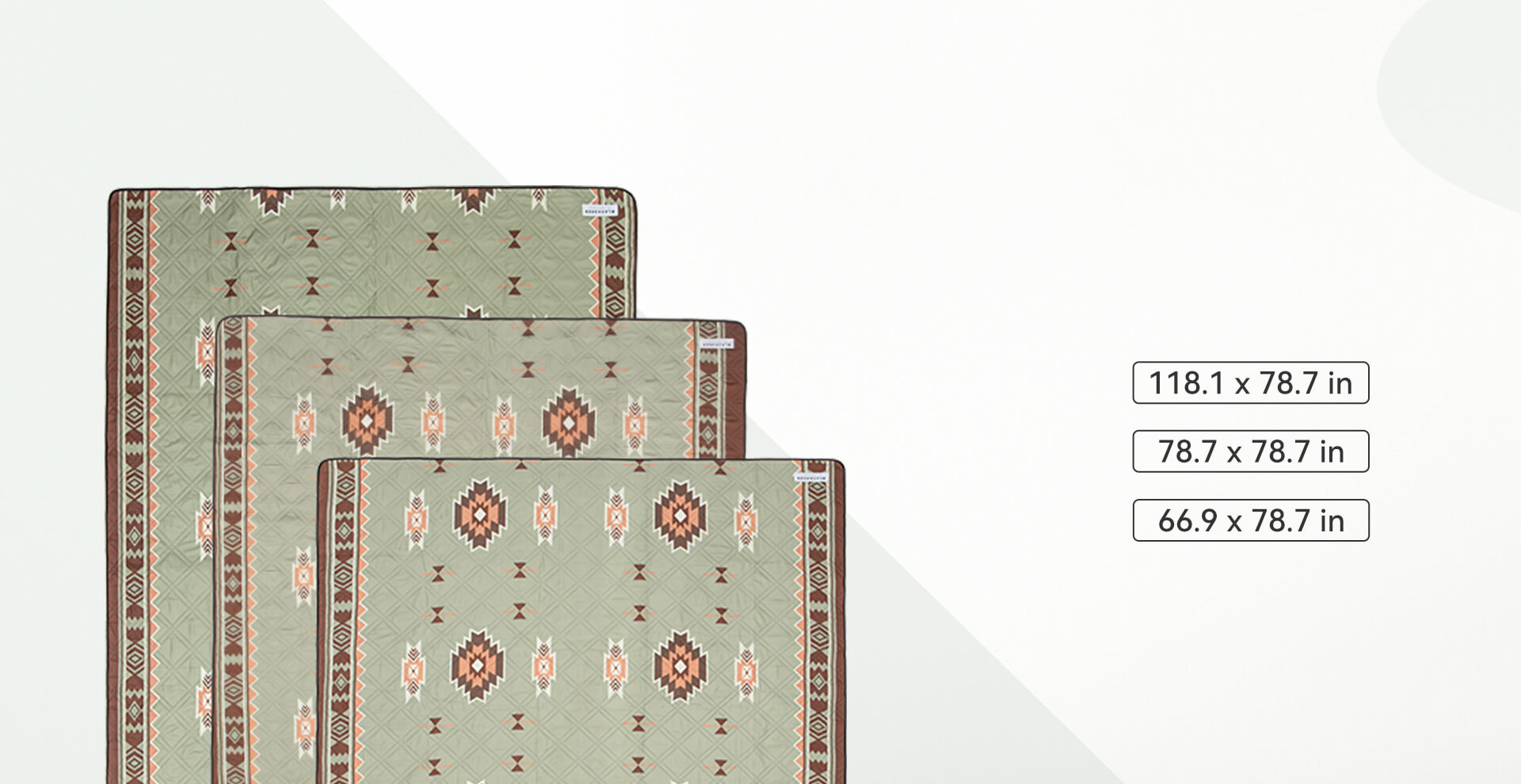 BLACKDEER
Inca Ultrasonically Quilted Picnic Mat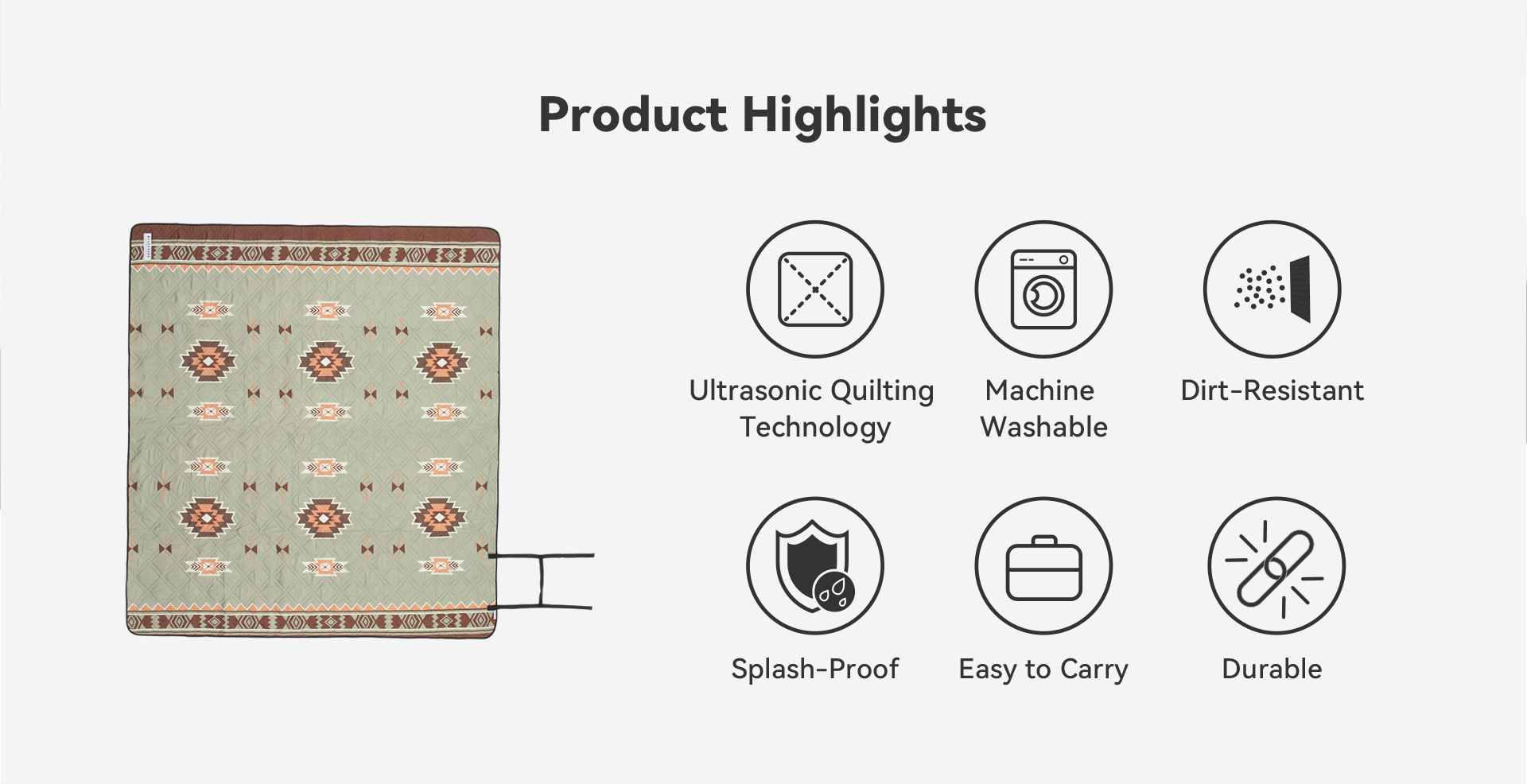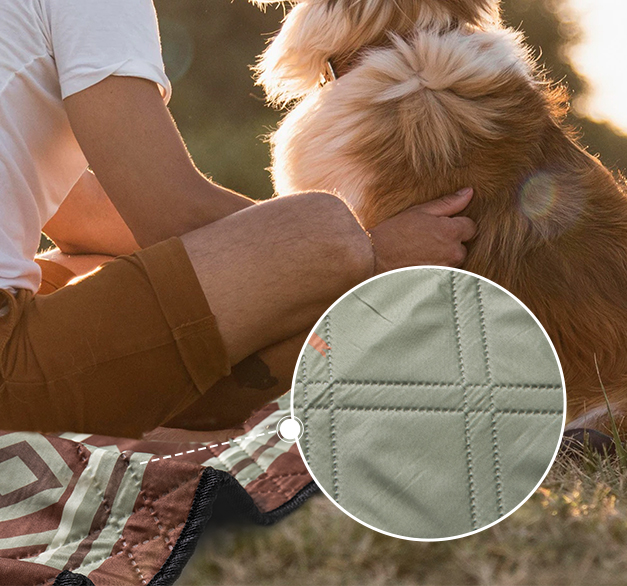 Ultrasonic Quilting Technology
This mat utilizes stitchless ultrasonic quilting technology instead of sewing thread to keep the padding in place, so there are no stitching holes for water to seep through.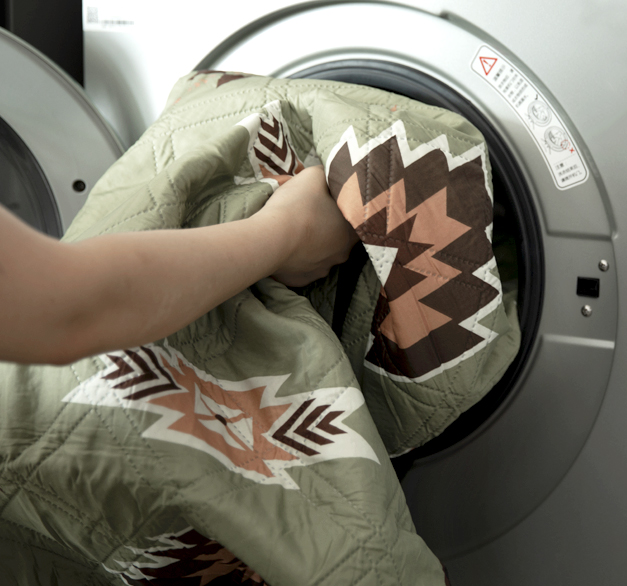 Easy to Care For
The top and bottom of the mat are splash-proof, so it resists stains and dirt. Grass and leaves also shake right off. It is machine washable (use gentle detergent).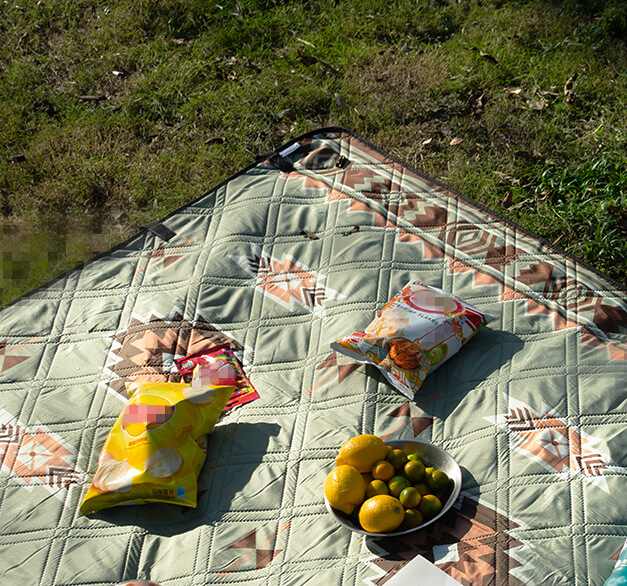 Versatile Outdoor Essential
Perfect for a trip to the beach or the backcountry or a picnic in the park, the beautifully patterned mat will enhance your comfort and protect you from the damp ground.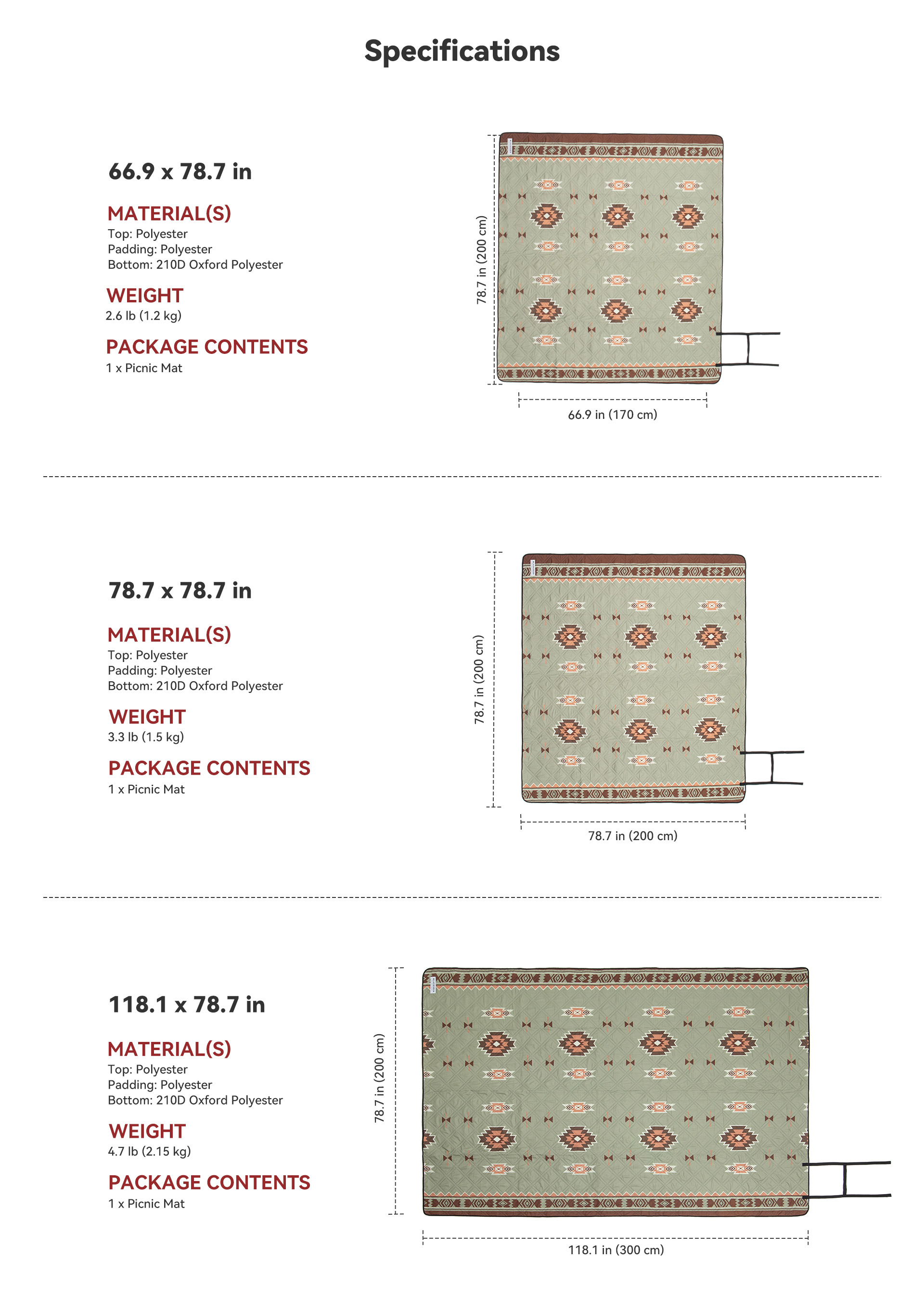 Material(s)
Top: Polyester; Padding: Polyester; Bottom: 210D Oxford Polyester
Dimensions
66.9 x 78.7 in (170 x 200 cm); 78.7 x 78.7 in (200 x 200 cm); 118.1 x 78.7 in (300 x 200 cm)
Weight
66.9 x 78.7 in: 2.6 lb (1.2 kg); 78.7 x 78.7 in: 3.3 lb (1.5 kg); 118.1 x 78.7 in: 4.7 lb (2.15 kg)
Package Contents
1 x Picnic Mat
Chronological Order
|
Default Sort Order