The BLACKDEER Inflatable Sleeping Pad with Integrated Pillow provides a wonderful sleeping experience. This inflatable sleeping pad features a dual valve system, allowing for quicker inflation and deflation. This inflatable sleeping pad is made of 40D nylon, making it lightweight and moisture-proof. It is ideal for camping, hiking, and backpacking!
Please Note
1. If you are not using this product in a tent, please use a ground cloth under this product to prevent it from being inadvertently punctured by thorny plants or sharp debris.
2. Do not store this product in a car or tent in the sun while inflated, as the air inside it will expand and could damage it.
3. Keep this product away from high heat and open flame. Do not expose it to direct sunlight for long periods of time.
4. Keep this product out of the reach of young children and pets.
5. Do not be used as a flotation device.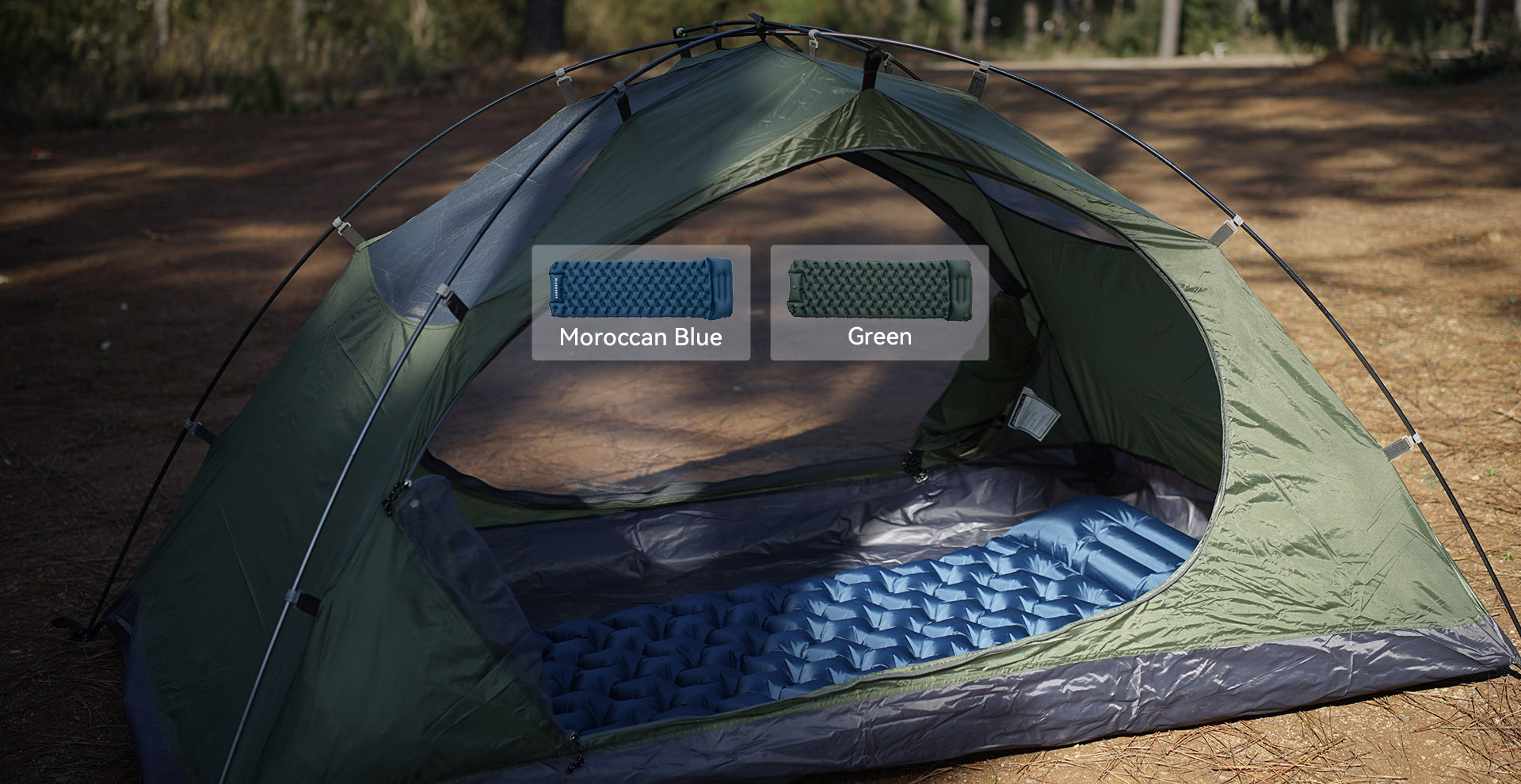 BLACKDEER
Inflatable Sleeping Pad with Integrated Pillow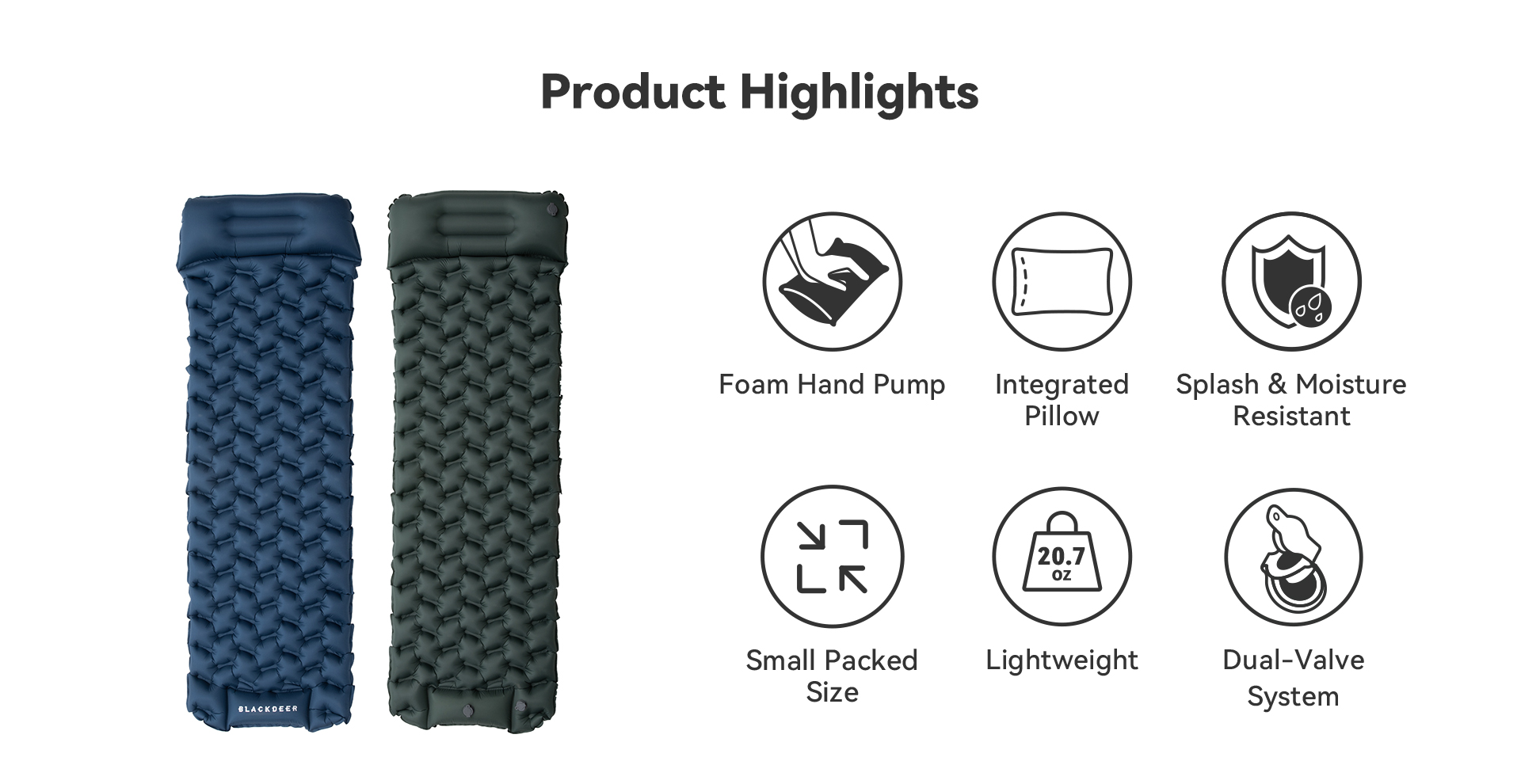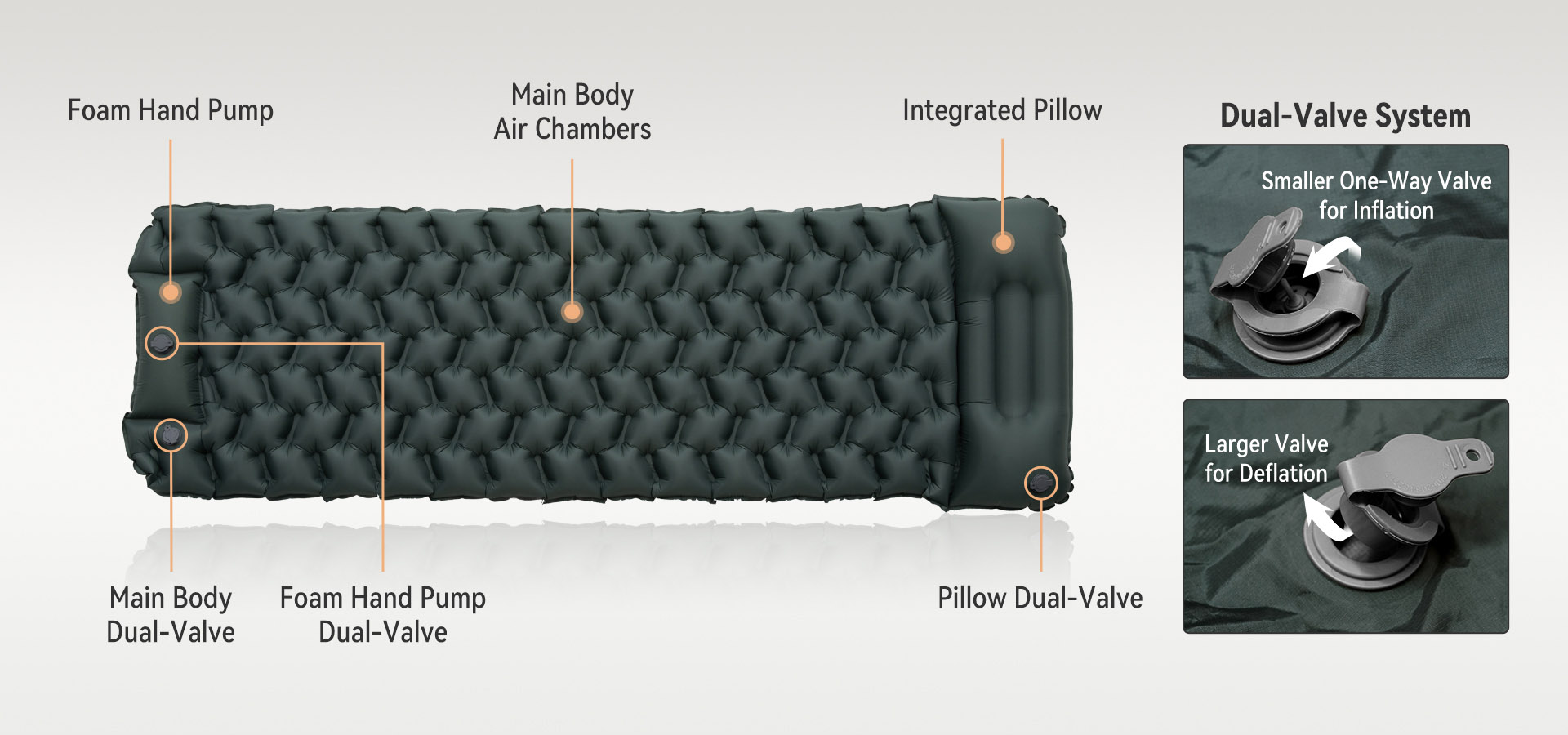 Built-in Foam Hand Pump
The integrated foam hand pump is great for topping up the already inflated pad quickly using just your hands.
Note: For the quickest inflation of the sleeping pad and/or pillow, please use the appropriate dual-valve with a separate pump, pump sack, etc. (NOT included). Optionally, you can inflate the product by mouth as well. However, using only the foam hand pump or inflating exclusively by mouth, while possible, will take an extended period of time.
How to Use the Foam Hand Pump
1. Lay the pad flat with the bottom side facing up. Open the larger valve of the dual-valve on the foam hand pump.
2. Seal the larger valve with the palm of your hand, and then press the foam hard with both hands. Release your hands once the air inside the foam is squeezed into the air chambers of the sleeping pad, uncover the valve, and let the foam bounce back naturally to fully absorb the air again.
3. Repeat step 2 continually until the main body of the pad reaches your desired firmness.
4. Close the foam hand pump valve. Flip the pad over.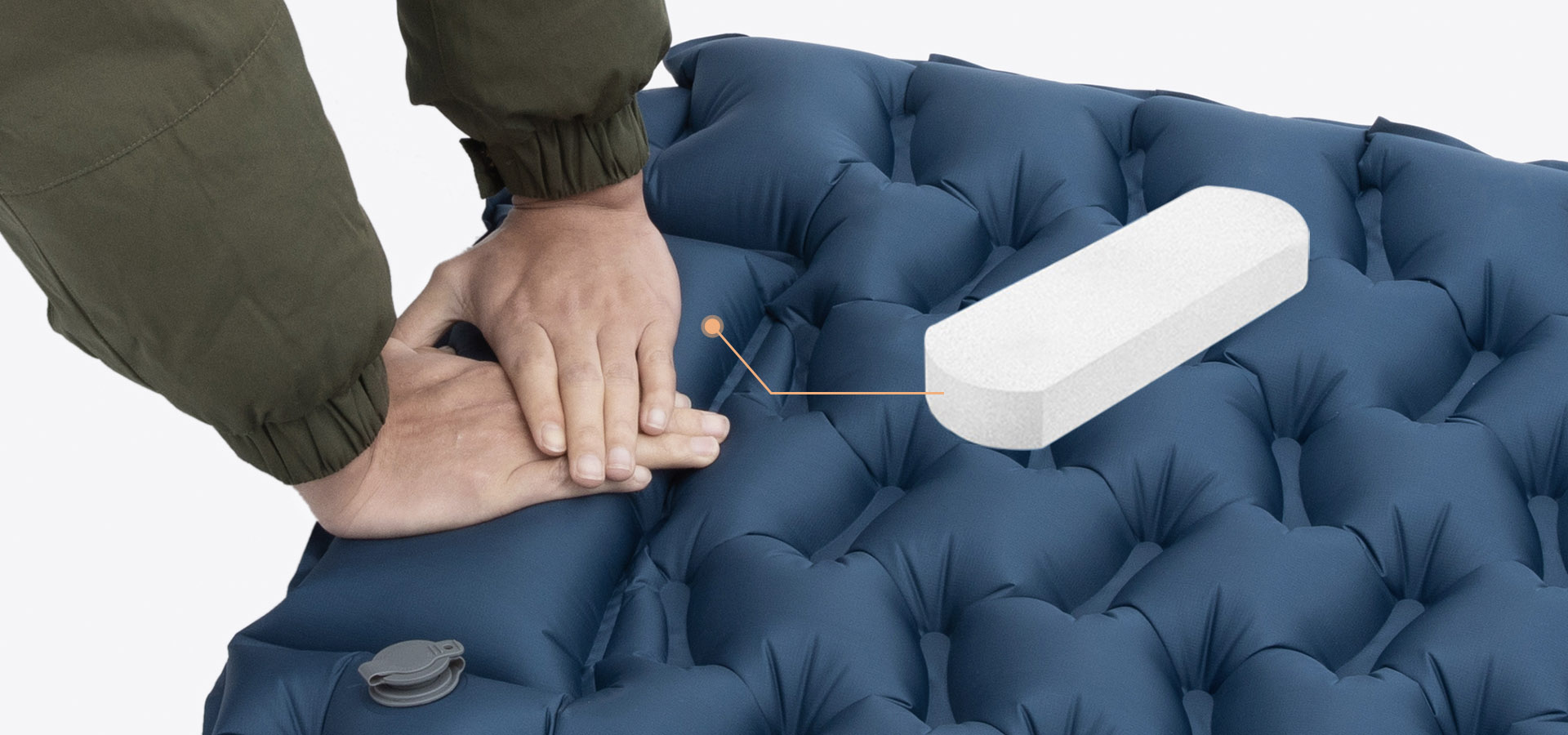 Built-in Pillow
The pillow is also integrated into the pad to support and elevate the head for greater comfort. It is independent of the main body's air chambers, so there's no air chamber-to-pillow air movement when you lie down. This allows you to choose different inflation pressures for the pad's main body and the pillow, enhancing comfort.
How to Inflate the Pillow
1. Lay the pad flat with the bottom side facing up. Open the smaller valve of the dual-valve on the pillow.
2. Inflate the pillow until it reaches your desired firmness.
3. Close the pillow valve.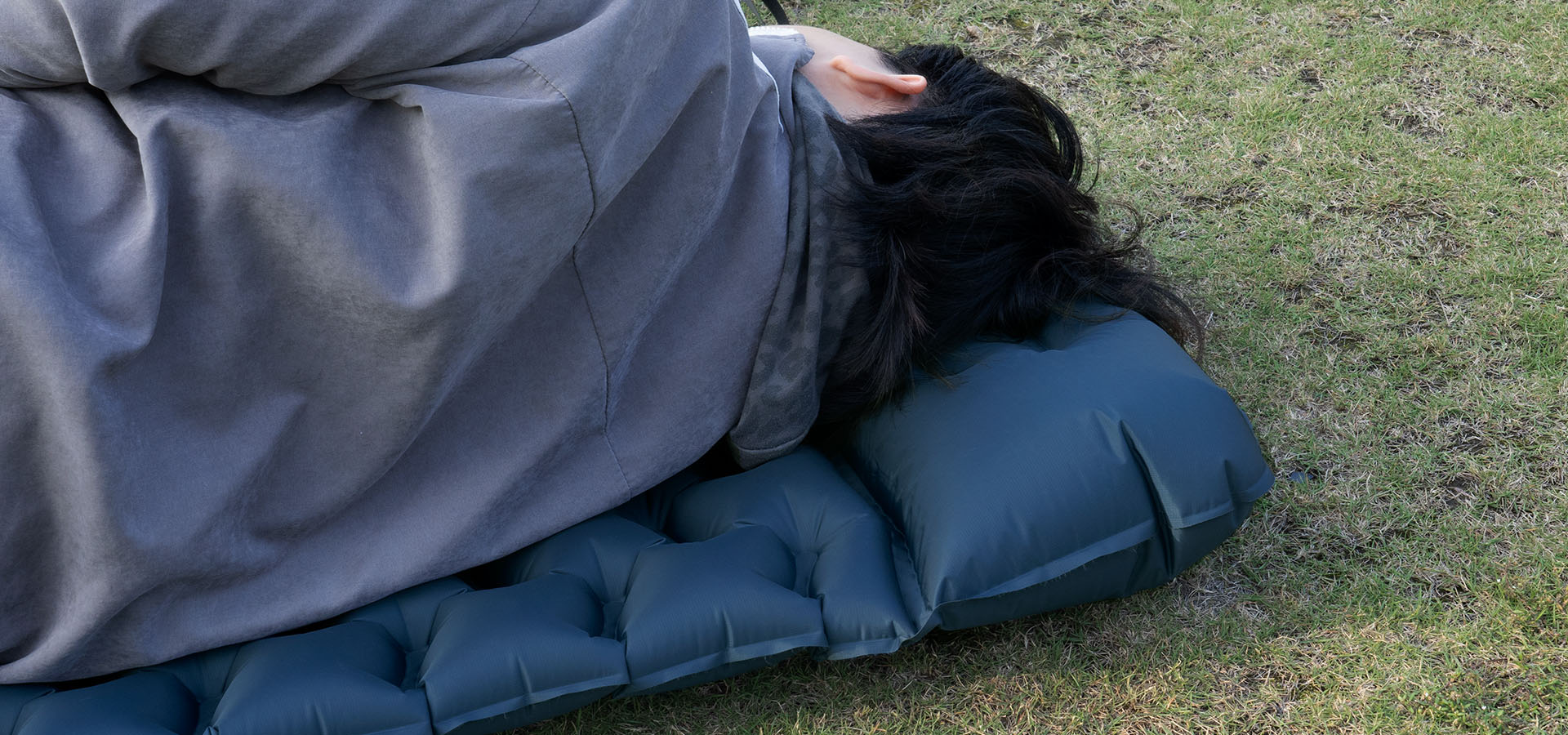 Compact Storage
The sleeping pad is quick to deflate, packs down small into the included stuff sack, and only weighs 20.7 oz, which makes it ideal for your next adventure.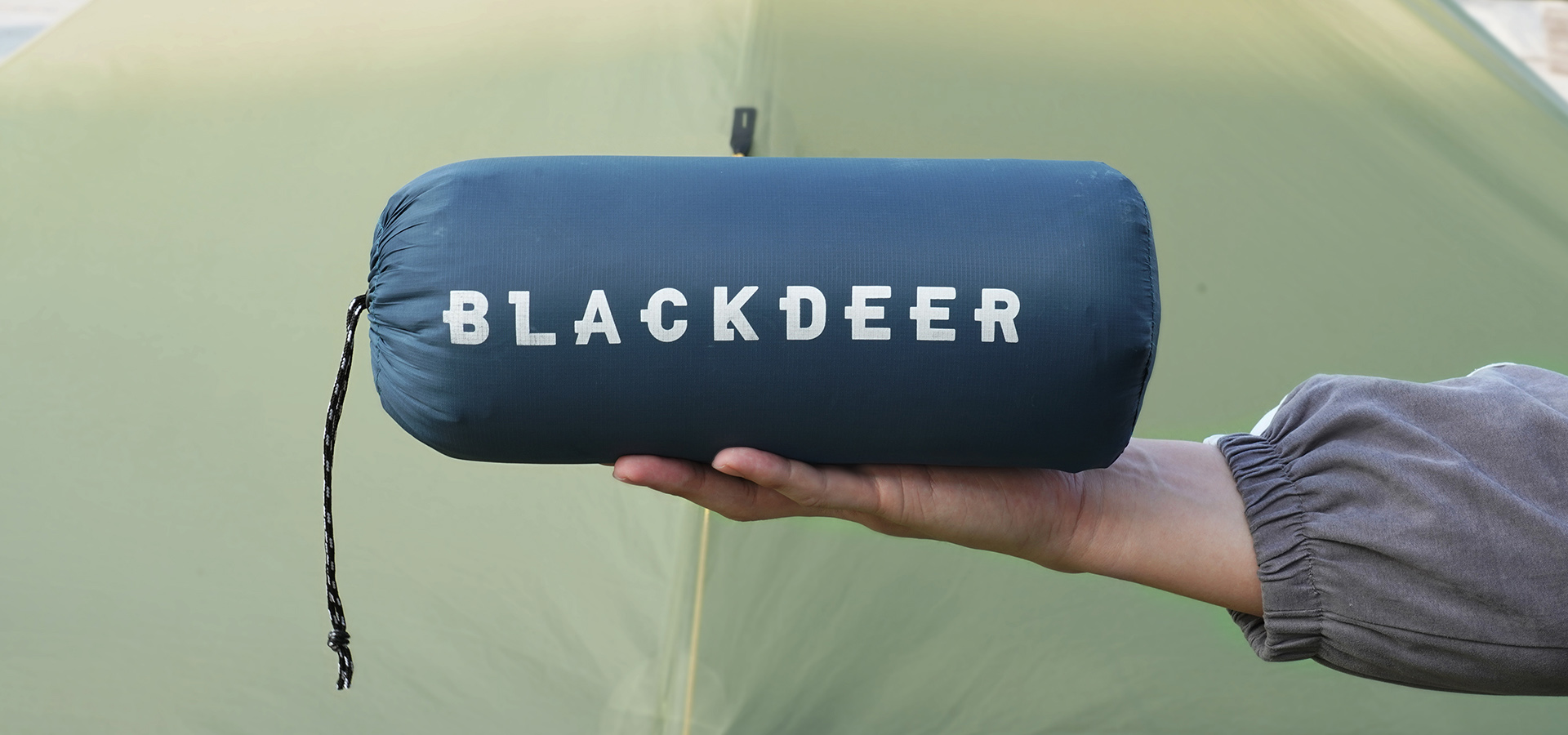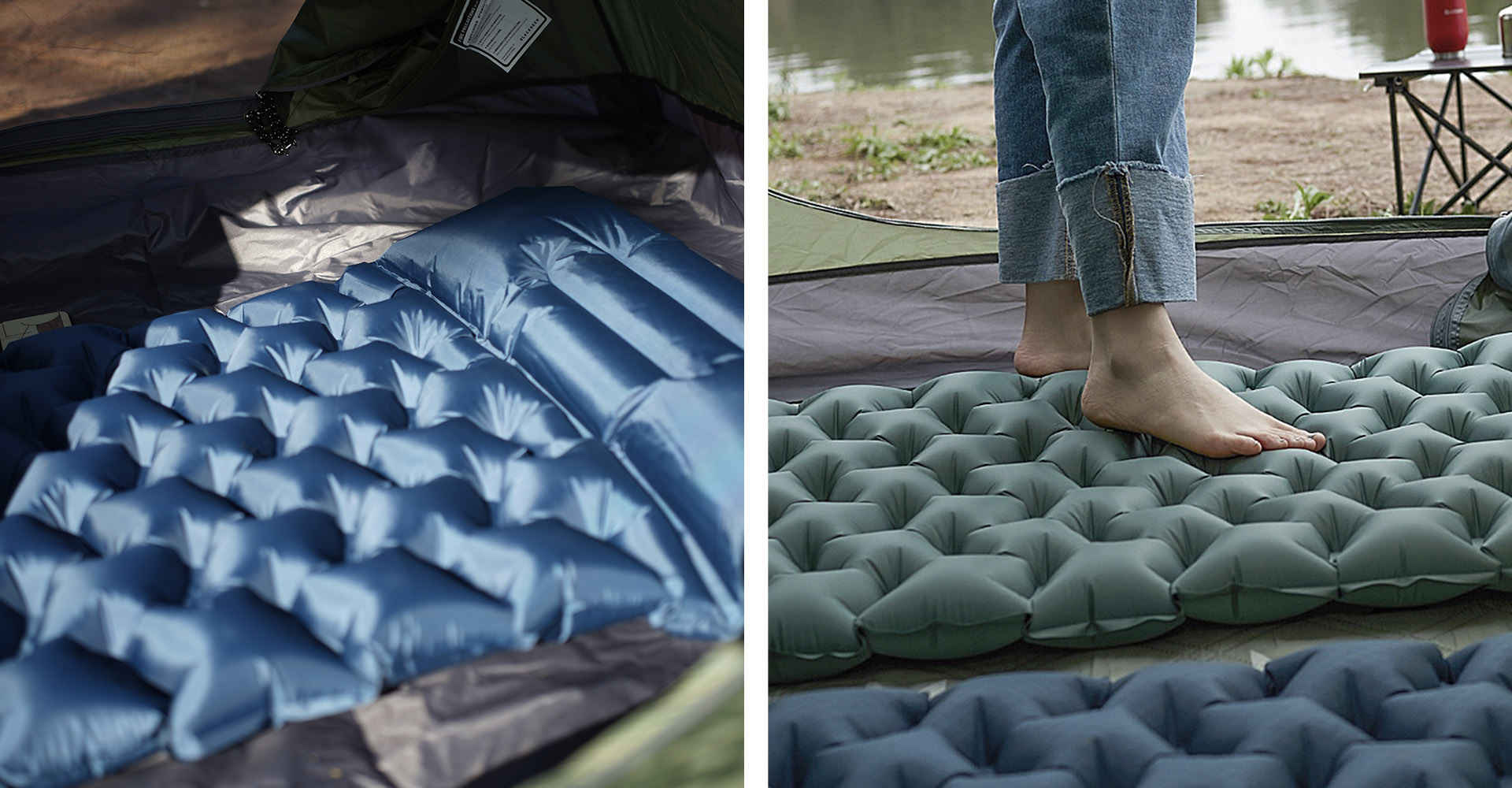 Dimensions
74.8 x 23.6 x 2 in (190 x 60 x 5 cm)
Packed Size
3.9 x 10.6 in (10 x 27 cm)
Pad Thickness
2 in (5 cm)
Sleeping Pad Type
Air Pad
Sleeping Pad Shape
Rectangular
Package Contents
1 x Sleeping Pad, 1 x Stuff Sack
Chronological Order
|
Default Sort Order