The Oknife Fortitude fixed blade knife first hit the market just over a year ago, and it quickly became a favorite among outdoor enthusiasts. With its 4.28" D2 steel blade and textured G10 handle scales, it was a robust, affordable camping and hunting knife. However, after months of real-world use, fans started to notice some shortcomings in the Fortitude's design.
Reviewers pointed out that the handle lacked adequate curvature and could feel slick when wet. The plain drop point blade was also a bit too long for some users' preferences and potentially fragile for heavy duty bushcraft tasks. Overall, most agreed the Fortitude was an excellent value knife, but it wasn't quite perfect.
Committed to continuous improvement based on customer feedback, Obuy collaborated with their product development team to create a new fixed blade knife that addressed the Fortitude's weaknesses. The result is the Acula FK01, the first release under Obuy's new Acula brand specializing in bold, innovative outdoor knives.
The Acula FK01 upgrades the Fortitude in 5 key areas:
Models

Fortitude

FK 01

Blade Steel
D2 Tool steel
50Cr15MoV Stainless Steel
Blade Length

4.28 inch
3.9 inch
Blade Type
Clip point
H

eavy-duty use

Knife Handle
G10
50Cr15MoV Stainless Steel
Knife Weight

7.14 oz
9.9 oz
Knife Holster

Kydex
Kydex
Blade Steel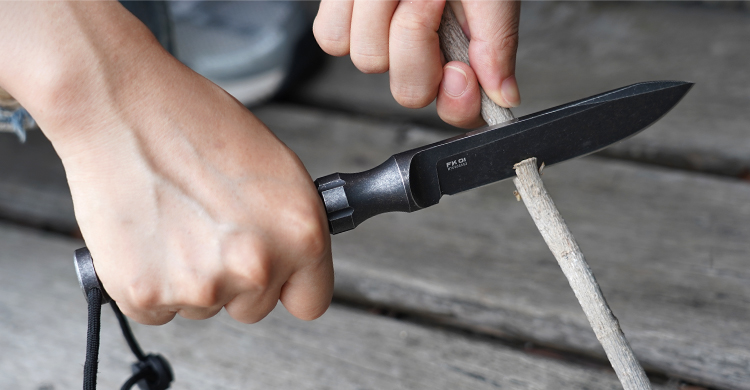 The Fortitude's D2 tool steel blade offered decent edge retention and hardness, but some users wanted increased corrosion resistance. The FK01 steps up to 50Cr15MoV stainless steel, which boasts excellent corrosion and wear resistance thanks to higher chrome and carbon content. It can withstand even the harshest outdoor abuse in extreme environments.
Blade Length
With a 4.28" blade, some found the Fortitude too long for certain tasks like detail carving. The FK01 trims the length to a more versatile 3.9" for greater control and precision.
Full Tang Construction
The Fortitude coupled a D2 steel blade with G10 handle scales fastened by pins and epoxy. This created potential points of failure. The FK01 features full tang construction, milled entirely from a single rod of 50Cr15MoV stainless steel. Without separate scales or fasteners, it's virtually indestructible.
Ergonomic Handle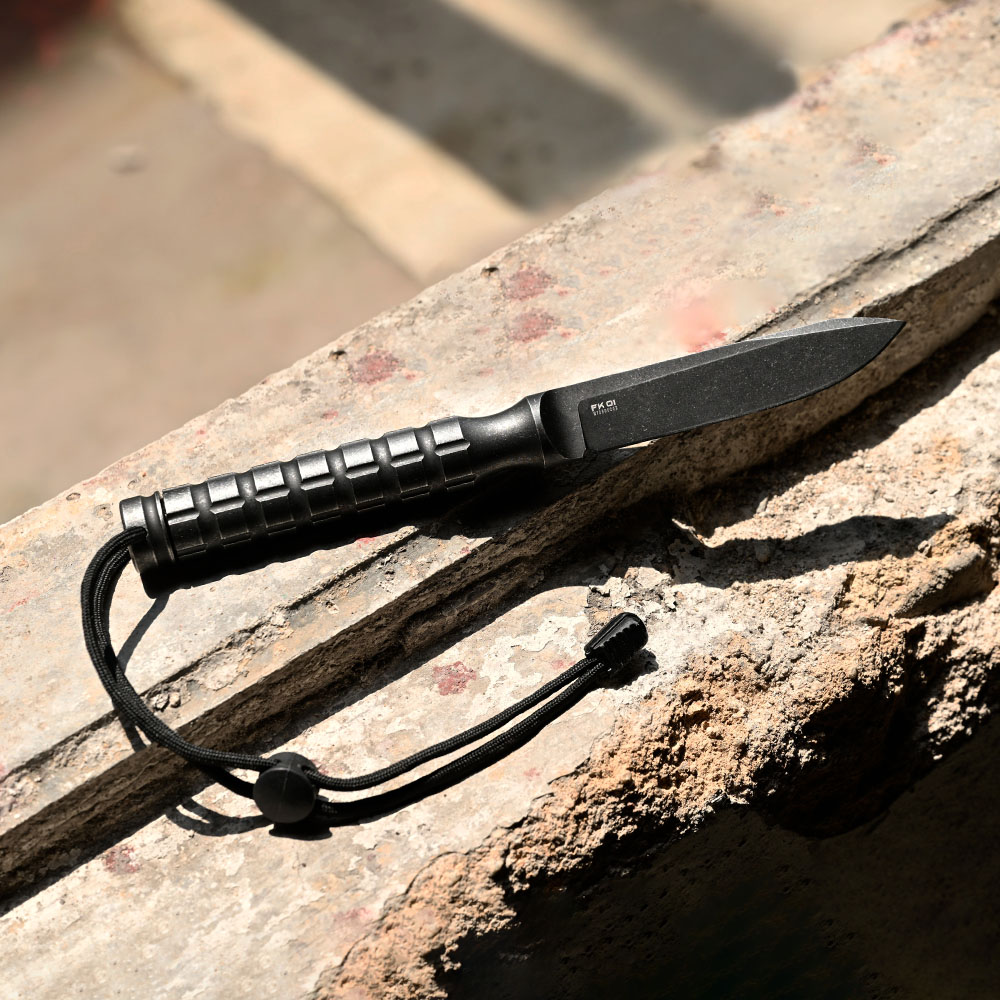 Reviewers reported the Fortitude's handle could feel slippery when wet, reducing grip security. The FK01 handle is ergonomically contoured for a comfortable, locked-in grip. Engraved grid texturing on the surface provides slip resistance, while an included lanyard adds further security.
Built-In Fire Starter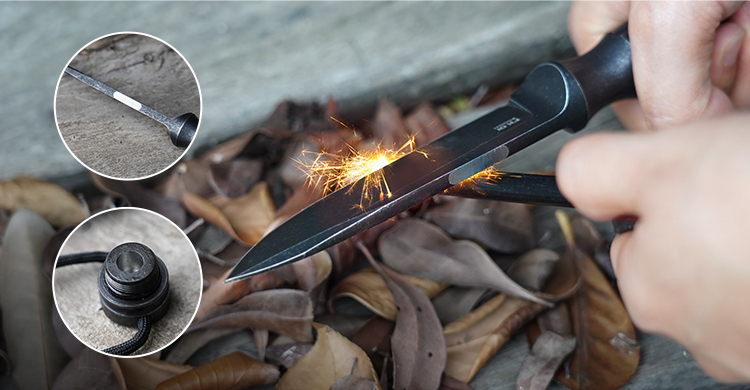 Users wanted the ability to generate emergency sparks with the Fortitude for fire starting. The FK01 adds clever hidden storage in the handle for a ferrocerium rod. Striking the rod with the knife's spine generates hot sparks. A portion of the spine is left unsharpened and ground specifically for striker duty.
By upgrading to better stainless steel, right-sizing the blade, utilizing full tang construction, sculpting an ergonomic handle, and incorporating a fire starter, the Acula FK01 delivers on all the improvements O-fans requested. It proves that Obuy keeps customer feedback at the heart of their design process.