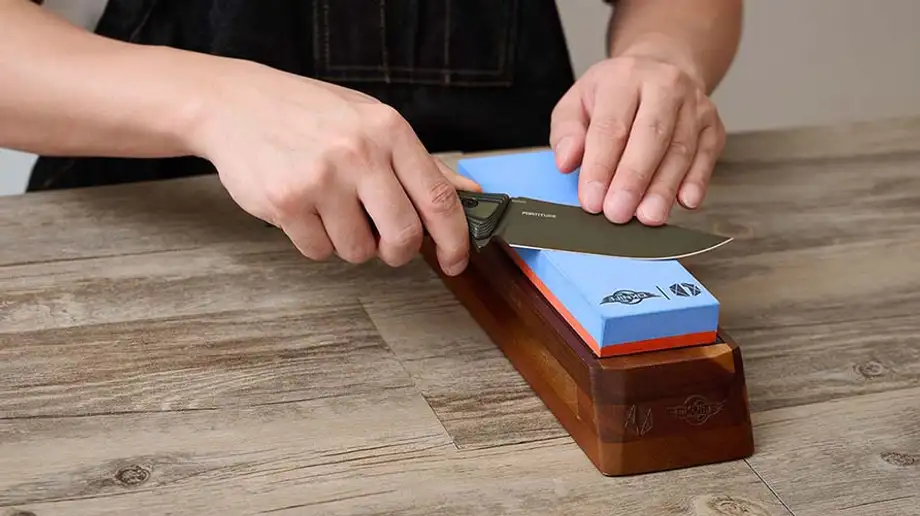 How to Sharpen a Knife with Your OreMake | Oknife 1000/3000 Grit Whetstone
Sharpening a dull knife can be a daunting task, but with the right technique and tools, it can be a breeze. One such tool is a whetstone, which is a sharpening stone used to sharpen blades. However, using a whetstone can be intimidating, especially if you've never done it before. In this article, we'll guide you through a step-by-step process on how to use a whetstone to sharpen your knife effectively. We'll start with how to prepare the whetstone, followed by the actual sharpening process, and finally, how to clean and store your whetstone set. With these steps, you'll be sharpening your knives like a pro in no time.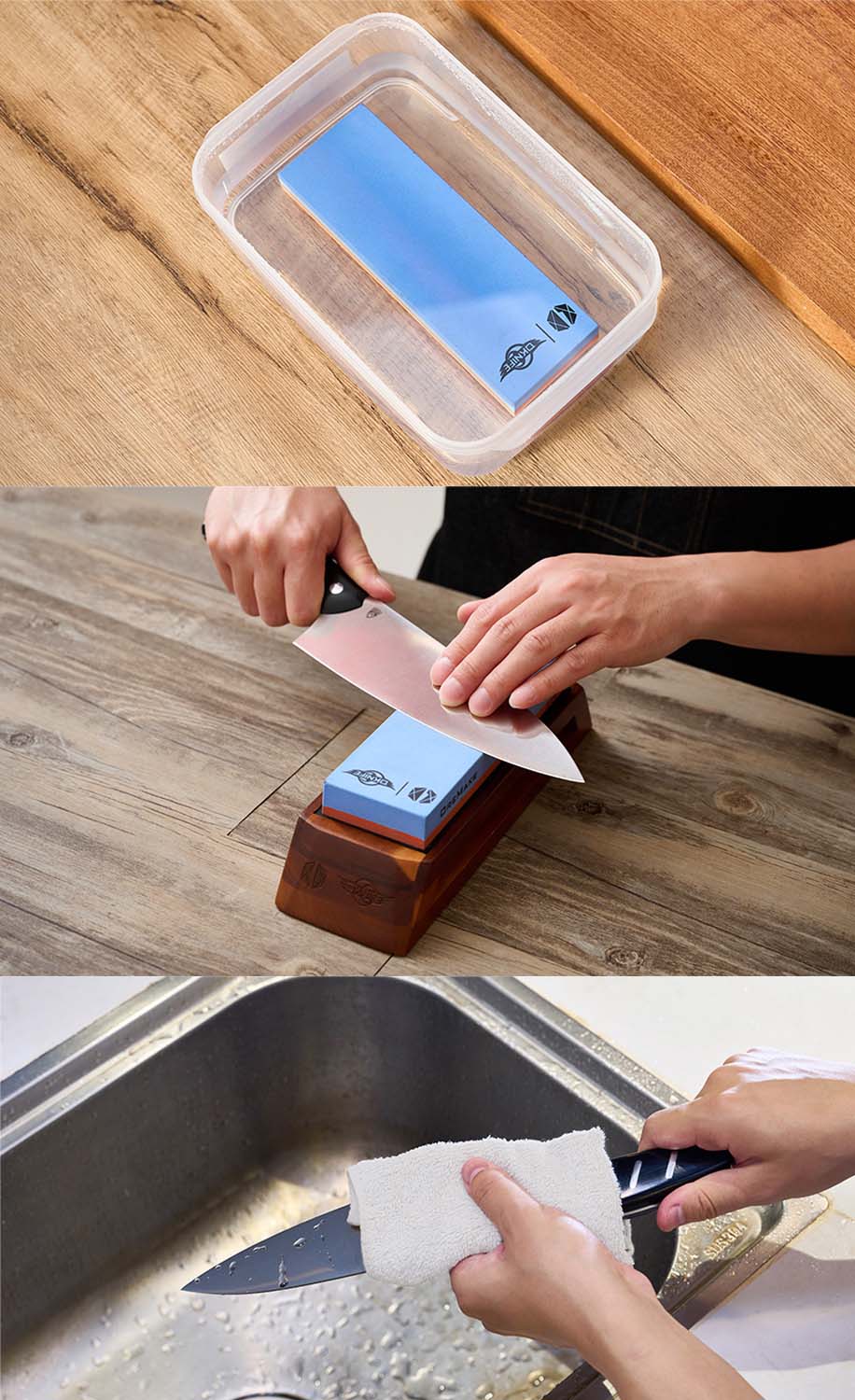 Step 1:
Before use, submerge the whetstone in water for 5 minutes. Then, place it into the silicone insert and then the base. Keep a container of water nearby to keep the stone wet throughout the entire sharpening process.

Step 2:
Place the heel of your knife on the near edge of the stone. Hold the blade gently at a 10- to 20-degree angle, matching the original angle, and with moderate pressure, slide the blade forward and across the whetstone, covering the entire length of the blade and keeping the blade flush against the stone at a constant angle. Your stroke should end with the tip of your knife gliding over the stone. This should be an arc motion, not straight forward, so you are sharpening the whole blade in motion. Slightly lift the knife, reset the heel at the near edge of the stone, and repeat making sure the blade maintains its angle during the process. Continue on the first side until a tiny burr has formed on the dull side of your knife.
Step 3:
Flip the knife over and give the other side the same number of strokes as you did on the first side on the whetstone.

Step 4:
Flip the whetstone over to the higher grit, wet it with water again, then repeat the process.
Step 5:
When sharpening is completed, rinse and wipe the blade dry to remove any metal particles. High-carbon outdoor knives will need to be oiled for maintenance.
Step 6:
Rinse the stone well with water and let it dry completely, then place it back into the base and store the set in a dry place. (Note: Make sure the base is completely dry before storage.)