The Tactile Turn Bolt Action pen is a unique writing instrument designed and manufactured in the USA for machined pen enthusiasts. With its sturdy bolt action mechanism, premium metal constructions, and smooth writing performance, it offers an exceptional machined pen experience. In this review, we'll take an in-depth look at the pen's design, writing experience, specs, and compatible refills.
Unique All-Metal Design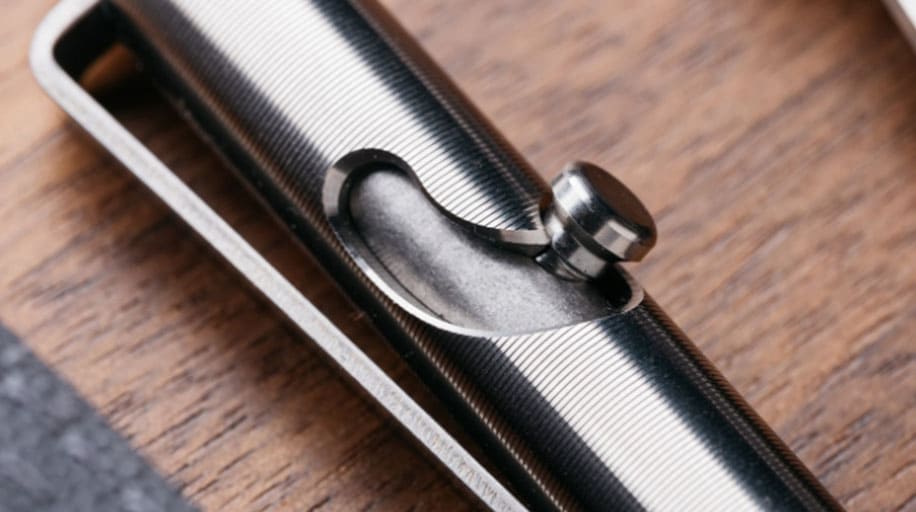 The key highlight of the Tactile Turn Bolt Action pen is its rugged all-metal construction. The pens are CNC machined from solid blocks of titanium or copper in the USA. Titanium offers a lightweight yet highly durable material. Copper provides aesthetically pleasing weight and patina over time.
The stark metal design gives the pen an industrial, machined aesthetic. The minimalist look focuses on practicality rather than superficial embellishments. This gives the pen a refined yet understated style.
The pens feature a sturdy bolt action mechanism to deploy the pen tip. The action is smooth yet substantial with a gratifying metallic click. The integrated bolt also acts as a roll-stop to prevent rolling.
Smooth Writing Performance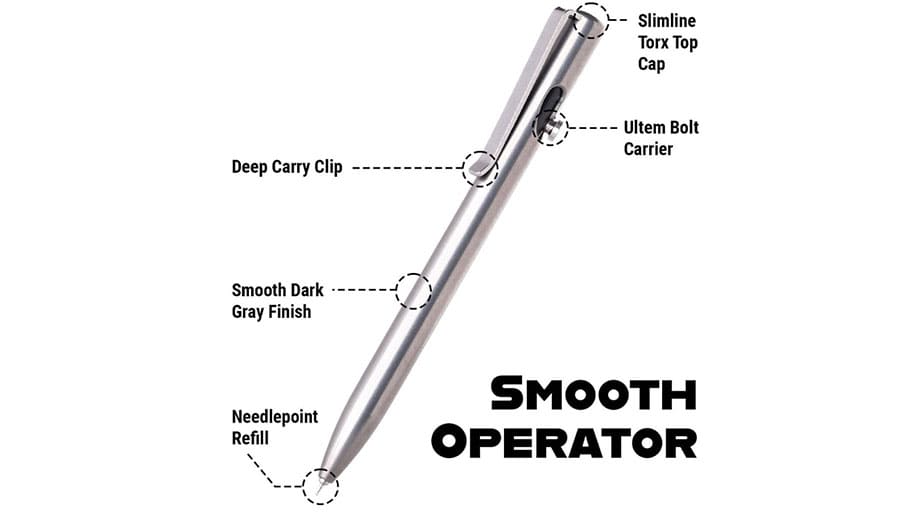 Despite its industrial inspirations, the bolt action mechanism provides a superb writing experience. The pens come with a Pilot G2 0.7mm gel ink refill. This gives a smooth ink flow requiring minimal pressure. Writers can achieve anything from fine intricate lines to bold strokes.
The solid metal constructions offer perfect heft and balance. The titanium weighs just 1.3 oz for portability. The 2.3 oz copper provides pleasing density. The grip section has subtle contouring for comfort and control. Overall, the pens achieve an ideal weight and feel.
Specs and Compatible Refills
The Tactile Turn Bolt Action comes in a single 5.6" length perfect for shirts or pants pockets. The pens use D1 refills, providing compatibility with a wide range of gel, rollerball, and ballpoint options.
Popular refill choices include:
1. Schmidt Easyflow 9000
2. Monteverde Soft Roll
3. Fisher Space Pen Pressurized Ballpoint
The pens can also be converted to use Parker G2 style refills with an optional spacer, further expanding customization options.
Improvements
While excellently executed, Tactile Turn could consider automatic retraction and an integrated pocket clip for added convenience. The bolt action requires two hands to operate. Adding a spring-loaded mechanism could be more practical. An optional clip is available, but integrating a machined clip into the design would be ideal.
Priced at $99, the pens are certainly an investment but still relatively affordable for the quality. Using aluminum as an alternative material could allow more budget-friendly options. However, the titanium and copper provide a clear sense of quality befitting the premium price point.
Overall, the Tactile Turn Bolt Action pen provides a top-tier writing experience with its unique machined metal design. For fans of industrial aesthetics and smooth writing performance, it's a compelling choice to add to any EDC.