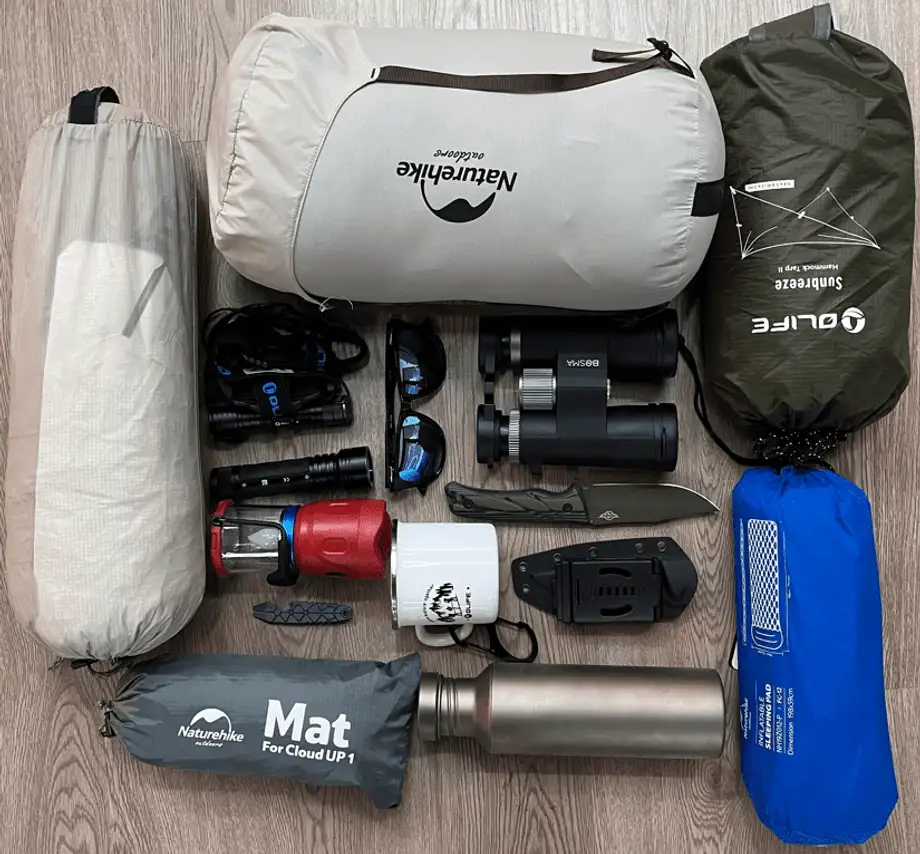 3-Day Backpacking Gear Checklist (Free PDF Download)
Backpacking is a thrilling and fun outdoor activity. However, it can be dangerous if you are not prepared for it. The Ten Essentials system is a set of items that every hiker should have, and it's recommended to be carried on every hike.
Download Printer-Friendly Version (PDF)
Here is a detailed 3-Day backpacking gear checklist based on the principle of the Ten Essentials system:
Navigation
---
Map of the area

Compass

GPS unit (optional)
Sun Protection
---
Sunscreen with SPF 30 or higher

Sunglasses

Sunhat
Insulation
---
Warm fleece jacket or down jacket

Warm hat

Gloves
Illumination
---
A Headlamp with extra batteries

A Flashlight with extra batteries
First Aid
---
Basic first aid kit

Personal medication
Fire
---
Waterproof matches

Lighter

Firestarter
Repair kit and tools
---
Multi-tool and Trekking Pole

Duct tape

Sewing kit

Spare batteries
Nutrition
---
3 liters of water

Water filter or purification tablets

Energy bars

Trail mix

Freeze-dried meals
Hydration
---
Water bottles or hydration bladder

Water filter or purification tablets
Emergency shelter
---
Tent or tarp

Sleeping bag

Sleeping pad
*Note: This checklist assumes that you have appropriate clothing for the environment you will be hiking in, including hiking boots or shoes, quick-drying pants or shorts, a moisture-wicking shirt, and a rain jacket. Additionally, it is recommended that you bring a bear canister or bear bag to store your food and any scented items away from your sleeping area to prevent attracting wildlife. You should also check the weather forecast and adjust your gear accordingly.
In summary, the Ten Essentials system provides a basic framework for backpackers to ensure they have the necessary gear and supplies to stay safe and comfortable during their trip. This 3-Day backpacking gear checklist covers all the essentials needed for a safe and enjoyable backpacking trip, but it's important to tailor your gear to the specific environment and conditions you will encounter. Happy trails!