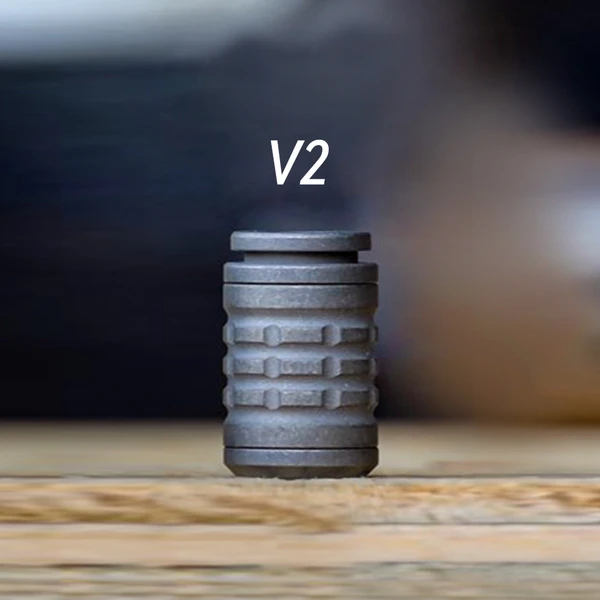 COMBAT BEADS Mini Titanium Concealed Bead
Features
Made in Canada.

0.937 in long by 0.625 in diameter.

It can conceal the knot within itself (with a thinner paracord) or hang like a traditional bead.

It is highly recommended to use a tool or coin to tighten the screw cap. You can also use a drop of blue Loctite to fasten the screw cap.

If you do not tighten the screw cap, there is a chance that it will vibrate loose and easily fall off.

The beads are all finished by hand so they may vary in texture and color, and they also could vary slightly from the shown pictures.