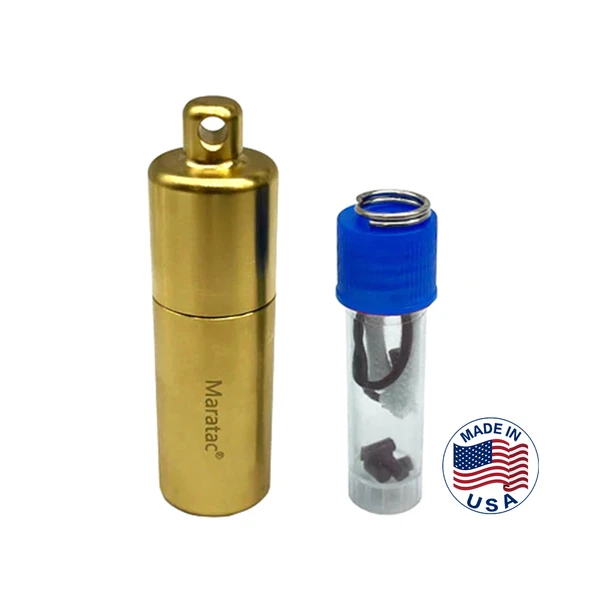 COUNTYCOMM Maratac Peanut XL Lighter - Gen 3
Features
● Burns for up to 15 continuous minutes.
● Enlarged fuel container holds more fuel.
● Manufactured out of solid brass stock.
● Make it flat on the end so it can be used as a candle in an emergency.
● Removable solid brass lighter insert allows it to be used as a waterproof pill vial.
● Includes a titanium 10mm split ring and a spare parts kit (6 flints, 4 O-rings, 2 wicks).