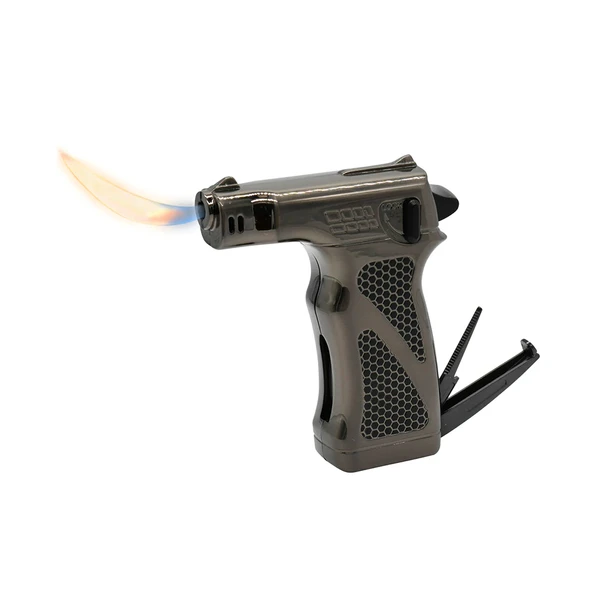 DISSIM Hammer Soft Flame Precision Lighter (Unfilled)
Features
● Smooth hammer action ignition.
● Large butane reservoir and window.
● Adjustable flame.
● Fold-out pipe tools.
● Great textured grip.
● Refillable with butane.
● Functional safety lock.
● Great for inverted and angled lighting.
● Perfect for pipes, grills, candles, and outdoor lighting.
● Please note: lighters ship without fuel.