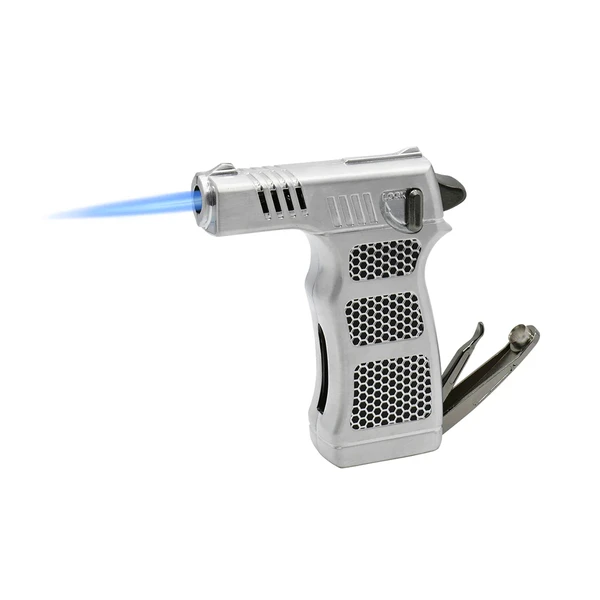 DISSIM Hammer Torch Precision Lighter (Unfilled)
Features
● Hammer action ignition system.
● Large butane reservoir and window.
● Single torch windproof flame.
● Adjustable flame.
● Welder grade torch quality.
● Fold-out cigar punch and ash remover.
● Refillable with butane.
● Great textured grip.
● Functional safety lock.
● Great for inverted and angled lighting.
● Great for outdoors and every day carry.
● Please note: lighters ship without fuel.