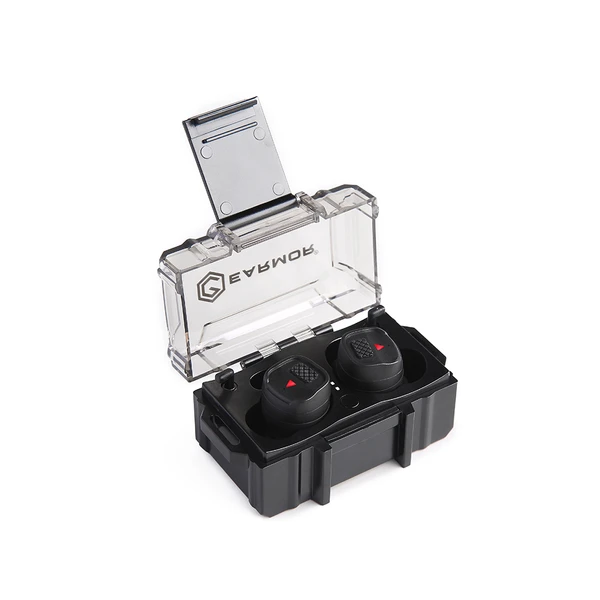 EARMOR M20T Hearing Protection Earbuds
Features
Shooting Ear Protection Earbuds: The Earmor M20T suppresses harmful noise to protect your hearing and amplifies low-level sounds without distortion so you can improve situational awareness and communication on the shooting range.


Quick Noise Reduction: Earmor ITSC system provides an NRR of 26 dB (ANSI S.19 -1974 Approved), reducing noise over 82 dB with a 0.5 ms reaction time.

Comfortable to Wear: The earbuds are ergonomically designed with foam tips that conform to the shape of your ear canal for a secure, snug fit and therefore optimal noise reduction. The included anti-lost retention cord offers extra wearing security. These earbuds also weigh just 4.6 oz (130 g) so they won't obstruct you or your gun.

3 Sound Modes: The Earmor M20T features a single button that switches among 3 modes (Silent, Indoor, and Outdoor), making it ideal for noisy occasions such as hunting, shooting, training, manufacturing, and construction.

BT Connectivity: The Earmor M20T is fitted with BT5.3 connectivity so you can listen to music from your devices, take calls, or reject calls.

Power Your Day: The earbuds run up to 8 hours on a full charge while the included charging case provides 3 additional full charges for a total of 32 hours of playtime.

Get the Perfect Fit: 3 different-sized pairs of ear pieces and foam tips are included to help you get the optimal fit.