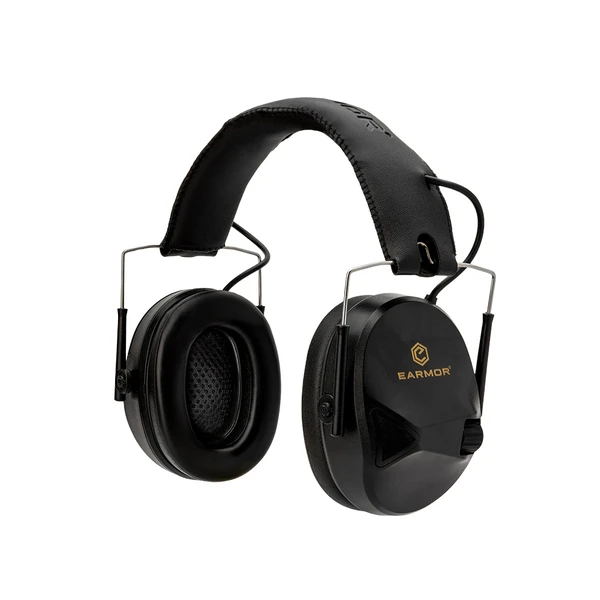 EARMOR M30 Electronic Hearing Protection Earmuffs
Features
With an NRR of 24 dB, this hearing protector suppresses noise over 82 dB with a reaction time of less than 1 ms.

Two omnidirectional pickup microphones and an advanced chip provide a dynamic voice tracking function and amplify low-level sounds up to 5 times to improve speech intelligibility and situational awareness.

Smooth and stepless volume amplification adjustment for convenient use in shooting sports.

Include a high-quality 3.5 mm AUX audio cable for connecting media devices and therefore you can enjoy your favorite music while under hearing protection.

Low-profile contoured cups minimize interference with your shotgun stock while the soft ear cushions offer you lasting comfort for long duration wear times.

Integrated outer shell, constructed from rigid and resistant thermoplastic, assures the Earmor M30 is high impact-resistant and flame-retardant.

IPX5 water resistance ensures operational stability and extends its service life.