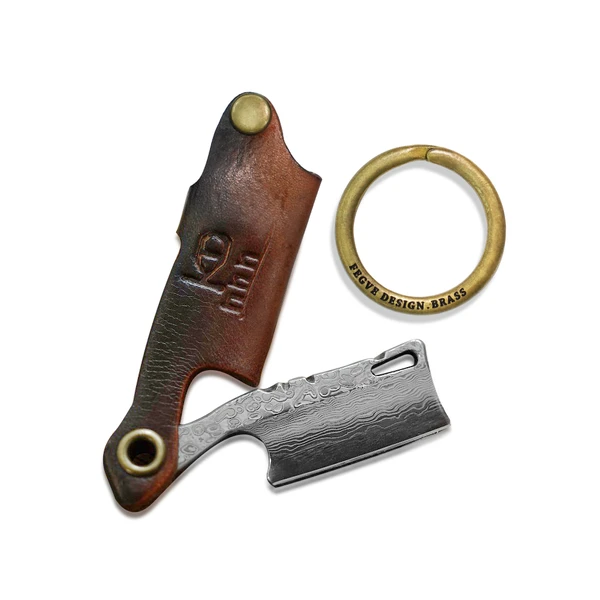 FEGVE E206 Damascus Mini Cleaver with Pivot Sheath
Features
● 67-layer Damascus steel blade with a VG-10 core.

● Comes in a leather pivot sheath that can store the knife quickly and safely and prevent loss.
● Included brass key ring allows for easy attachment to a bag, belt, or keychain.
● Cleaver, sheath, and key ring have an appealing vintage finish.
● This little novelty item is fun and cool as a decorative item or a pendant for your keychain or EDC gear, and functional as a box cutter or envelope opener.