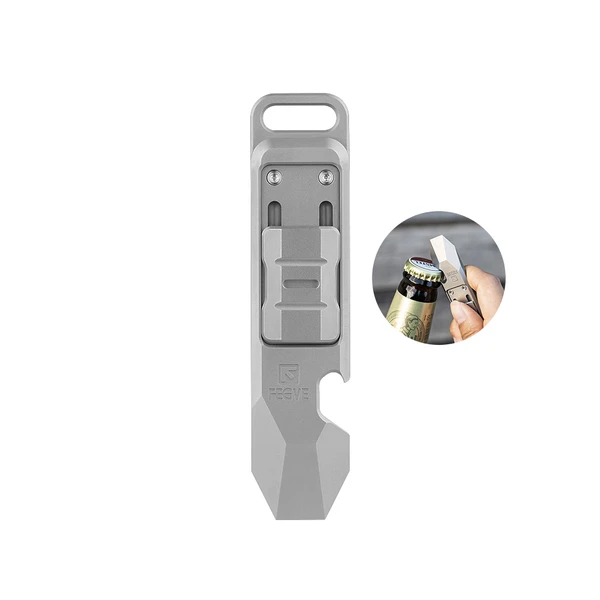 FEGVE E272 Titanium Pry Bar with Fidget Slider (Obuy Exclusive)
Features
● Exclusively sold at Obuy.
● Front metal panel slides smoothly with a satisfying "click" for fun and stress relief.
● Made from durable Grade 5 titanium alloy, this pry bar won't easily give way or break when put to use.
● The sharp pry bar edge also works as a tape cutter, a box opener, and a flathead screwdriver.
● Integrated bottle opener.