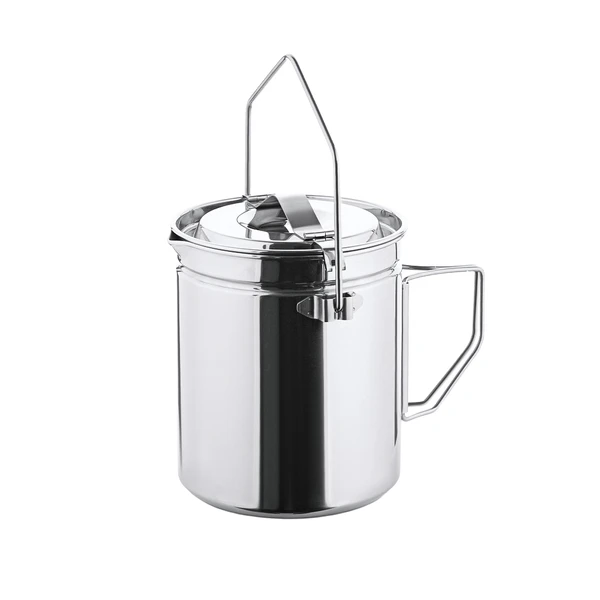 FIRE-MAPLE Antarcti 1.2L Stainless Steel Pot with Steam Tray
Features
● Triples as a pot, a steam tray, and a kettle.
● Pour spout make it convenient to pour water while controlling the flow.
● Folding bail handle and side handles fold away to minimize space in your pack.
● Innovative locking system secures the lid to the pot while locking the bail handle with the slots for firm hanging.
● Safe food-grade stainless steel construction is built to last.
● Includes a mesh storage bag for easy transport and storage.
● Dishwasher safe.

Size :
40.6 fl oz (1.2 L)