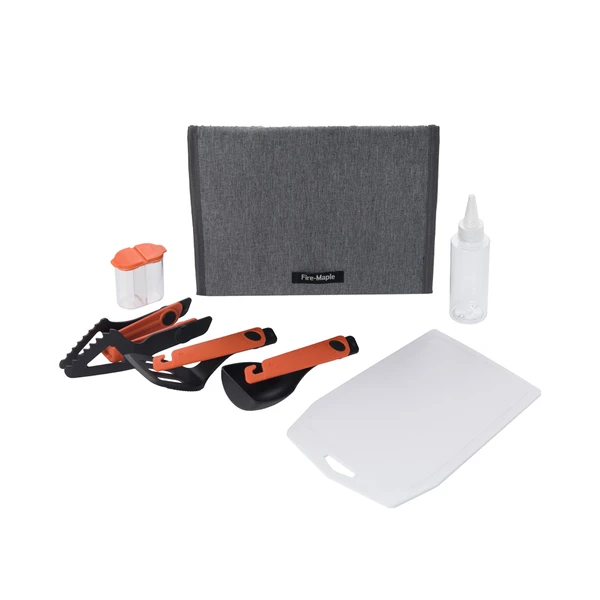 Out of Stock
FIRE-MAPLE Chef Cooking Kit
Features
Kit includes a pivot tong, pivot spoon, pivot spatula, cutting board, pepper shaker, oil bottle, and a storage bag.

Creative pivot tools rotate from stored to working position easily providing a firm grip.

Flat-edged spoon is great for stirring and tasting; tong offers secure turning and food transferring; spatula makes frying, flipping, and serving simple.

Lightweight cutting board allows you to cut, slice, and dice in the backcountry.

3.4 fl oz oil bottle and 2 fl oz pepper shaker allow you to take along your favorite seasonings.

All components of the kit fit in the hangable storage bag for efficient organization.

Cooking tools are made with high-quality, safe, and durable materials.