Ready to cook up delicious camp meals, the Fire-Maple Chef Cooking Kit comes with 6 kitchen tools to help you prepare a tasty meal for your camp, as well as a hangable trifold storage bag for compact storage.
Please Note
1. Hand wash only.
2. Clean the product before use.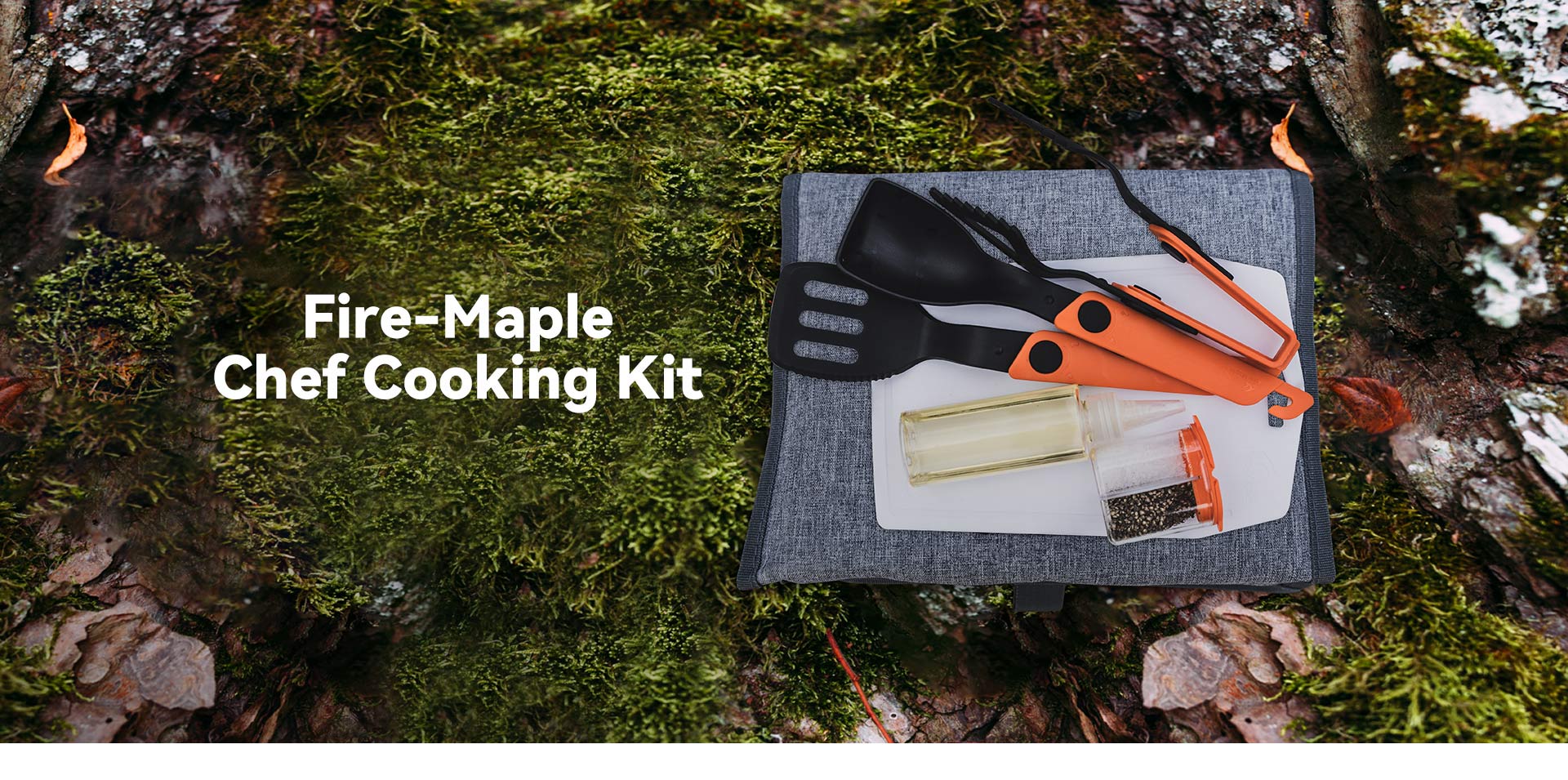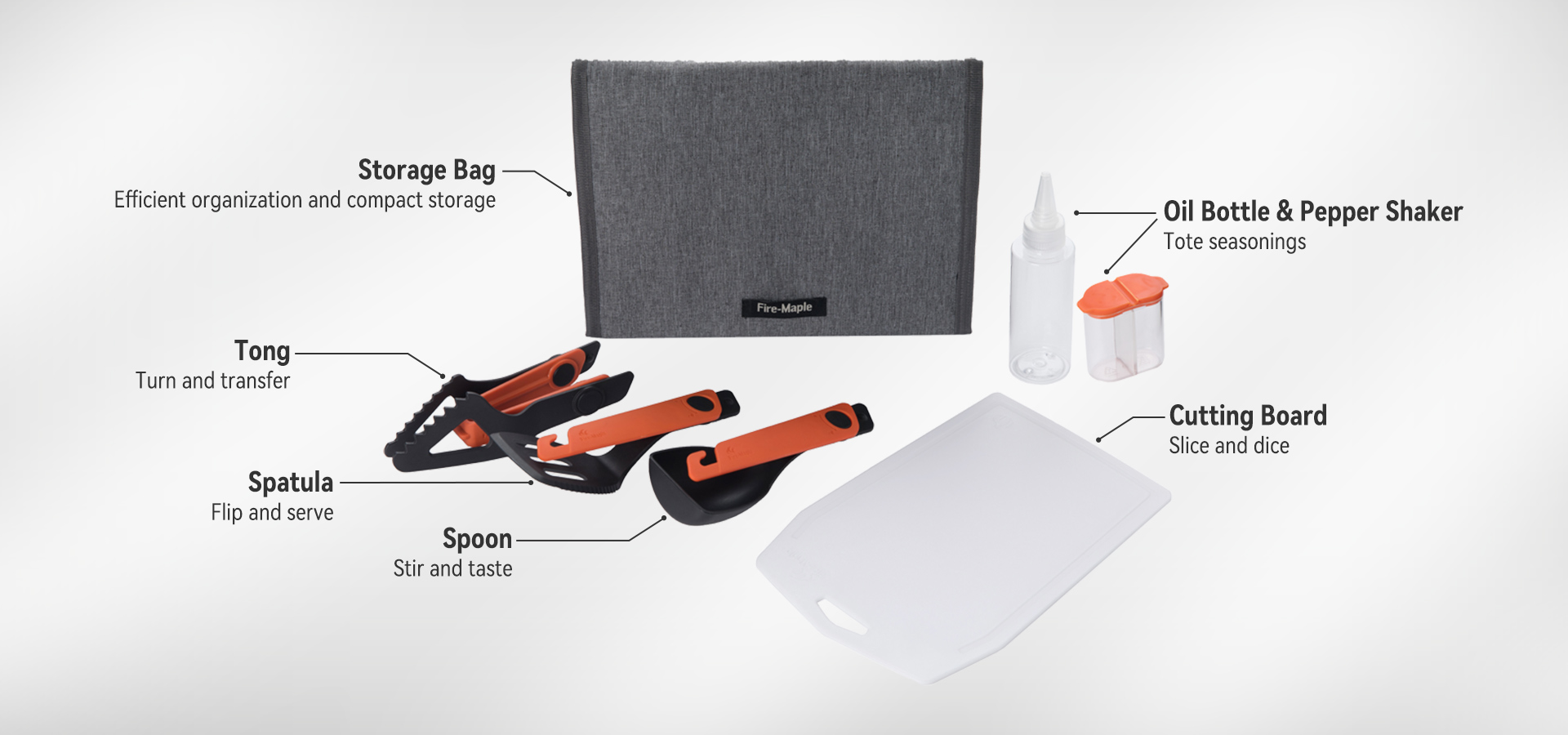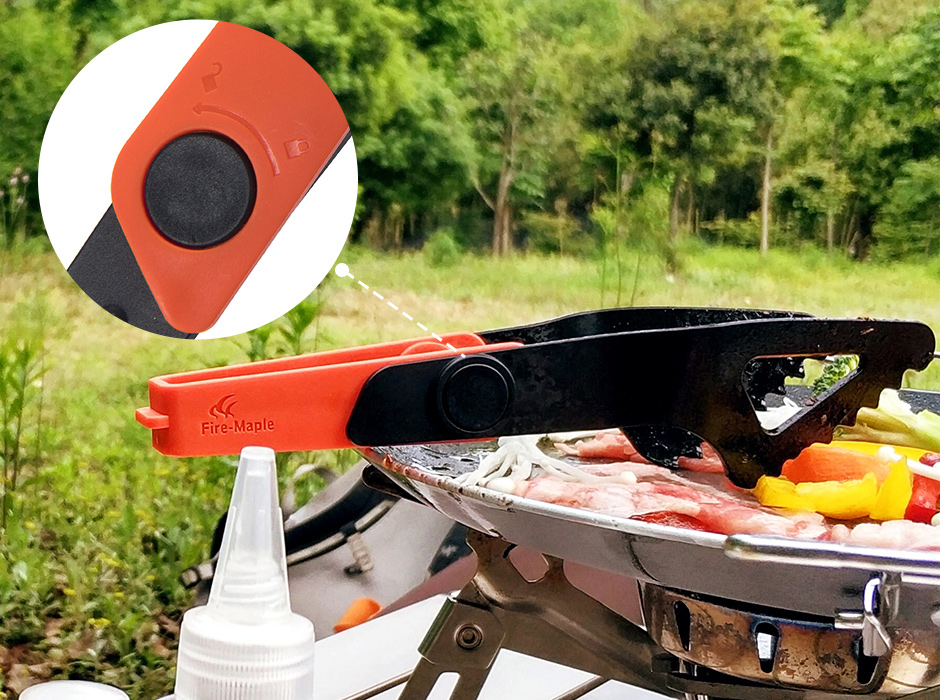 Creative Pivot Design
The spoon, tong, and spatula have a pivoting handle that rotates from the stored position for compact storage to the working position which locks in securely, allowing you to handle burgers, pancakes, and eggs with ease.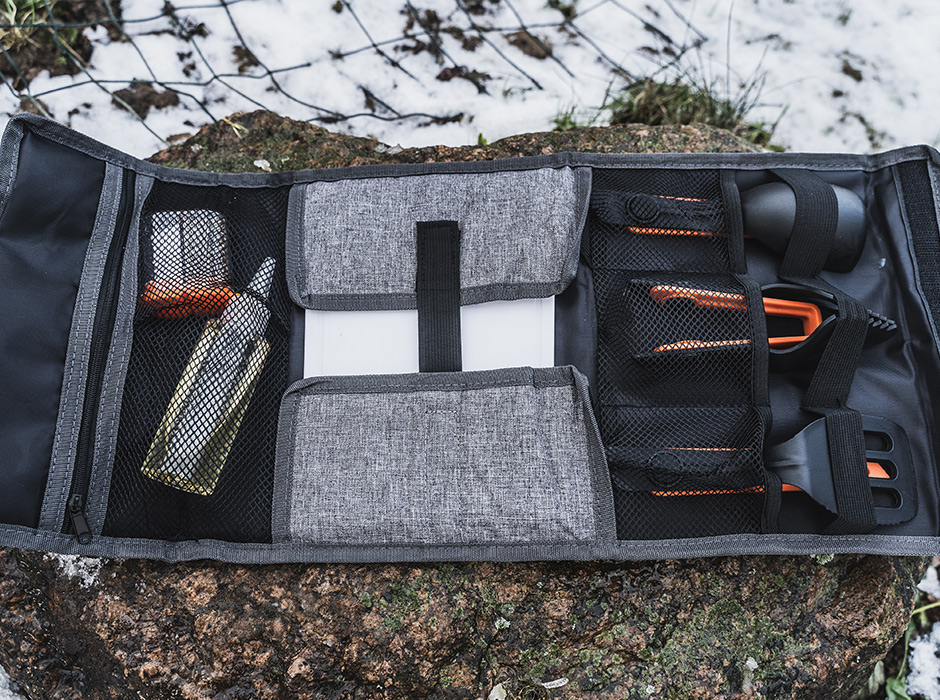 Efficient Organization

Featuring multiple compartments and elastic bands, this trifold storage bag offers a neat place to stash these cooking tools while keeping them organized and secured without banging around. The bag can be hung on a nearby tree or on a vehicle for easy access.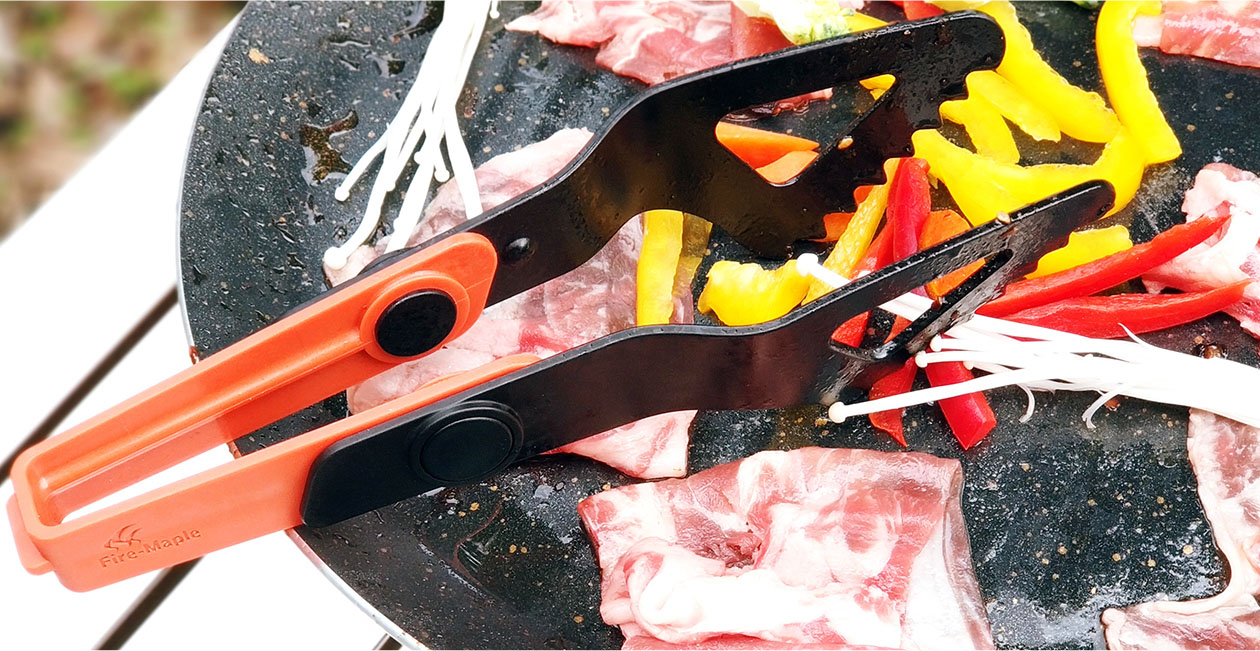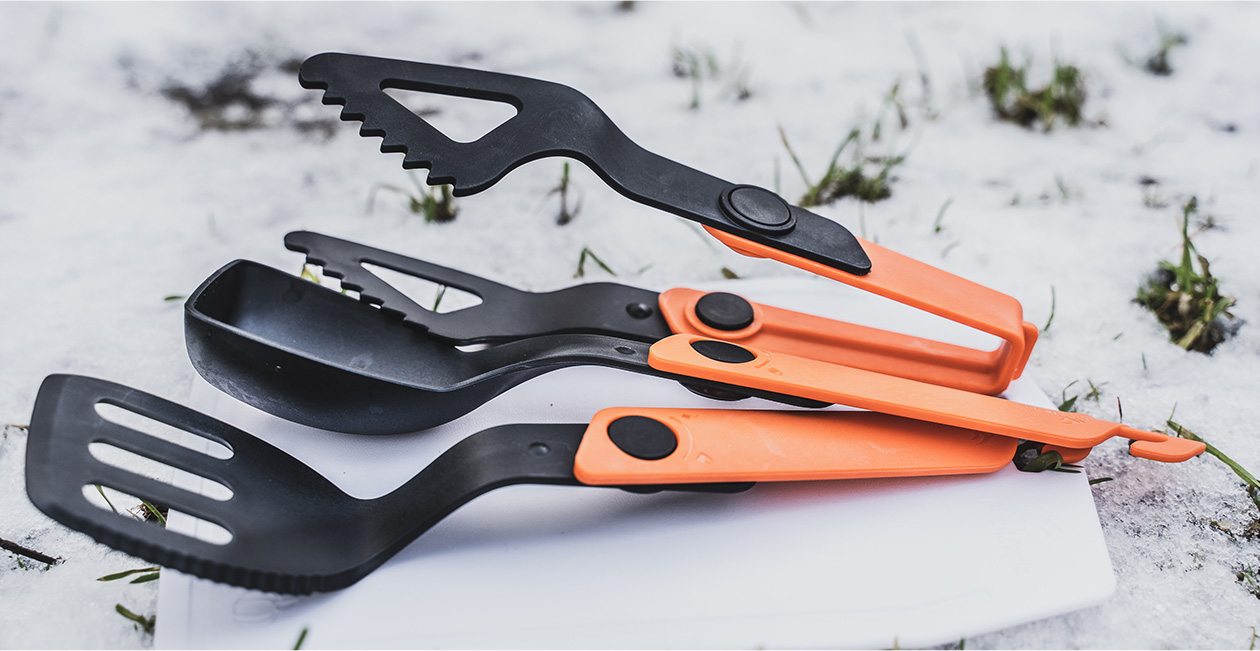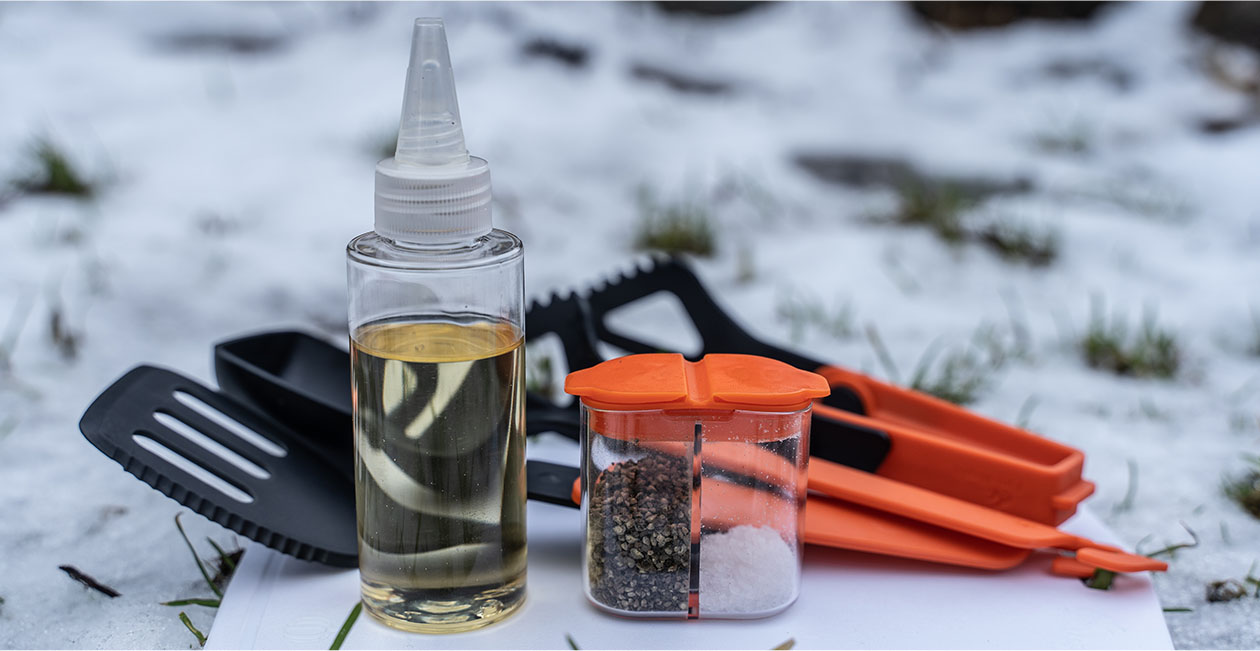 Material(s)
Spoon: PA6+10%GF; Tong: PA6+10%GF; Spatula: PA6+10%GF; Cutting Board: PE; Oil Bottle: PET; Pepper Shaker: PC, PP; Storage Bag: Polyester
Dimensions
10 x 8.1 x 3.2 in (255 x 205 x 82 mm)
Weight
8.9 oz (251 g) Excluding Storage Bag; 17.6 oz (498 g) Including Storage Bag
Package Contents
1 x Spoon, 1 x Tong, 1 x Spatula, 1 x Cutting Board, 1 x Oil Bottle, 1 x Pepper Shaker, 1 x Storage Bag
Chronological Order
|
Default Sort Order