The Fire-Maple Feast Heat-Exchanger cookware set is best suited for small groups of 2 people, allowing you to enjoy a delicious meal outside. Made of hard anodized aluminum, this set has the ability to transfer heat efficiently and prevent food from sticking. The pot and the kettle have an integrated heat exchanger that shortens the boiling time, allowing for faster camping cooking.

Please Note
1. DO NOT heat empty.
2. DO NOT use a flame larger than the bottom of the cookware.
3. DO NOT use a flame larger than the heat exchanger ring on the pot or kettle.
4. Wash and dry the product immediately after use.
5. DO NOT use detergents that contain oxidizing agents.
6. DO NOT put it in the dishwasher.
7. DO NOT use steel wool or other abrasive scrubbers for cleaning. Soft sponges and scouring pads are recommended.
8. DO NOT use metal utensils that can damage or scratch the product.
9. Wash and dry before storing. Store in a clean, dry place.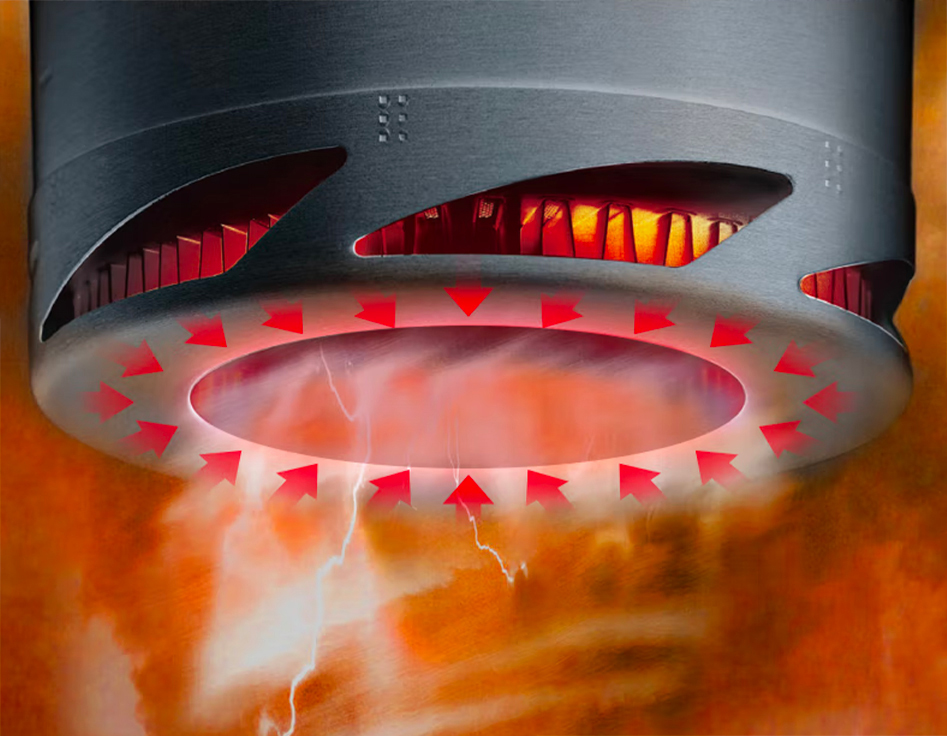 Heat Exchanger
The pot and kettle are engineered with heat exchanger technology which helps reduce the boiling time by 30% to improve cooking speed while burning less fuel.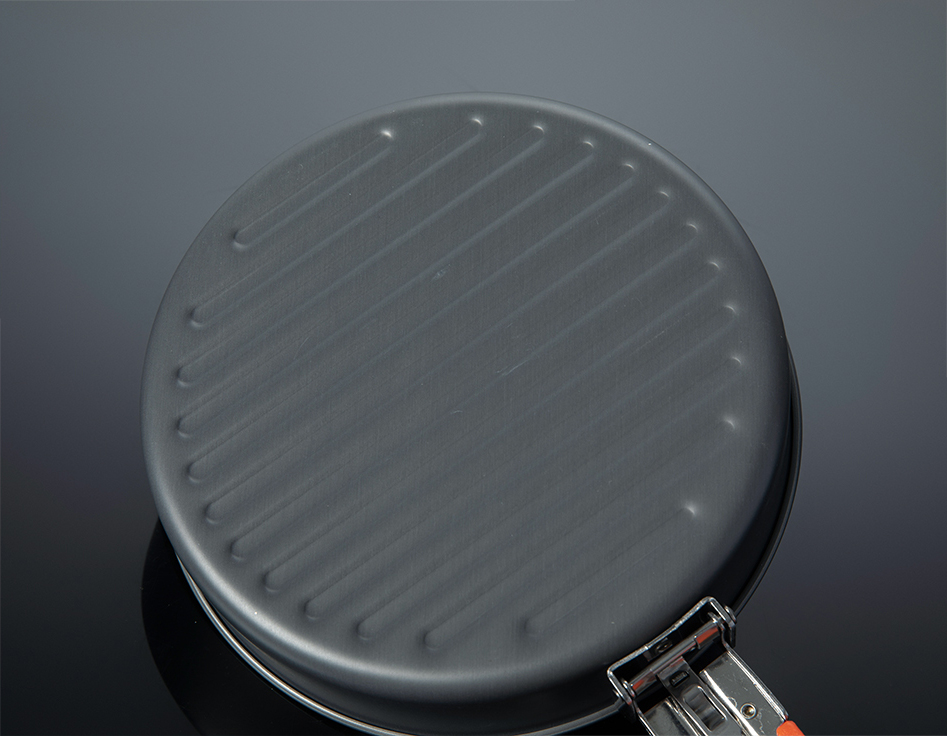 Quality Material
The cookware is made from hard-anodized aluminum which is an excellent material that is not only safe and non-toxic, but also lightweight and conducts heat quickly.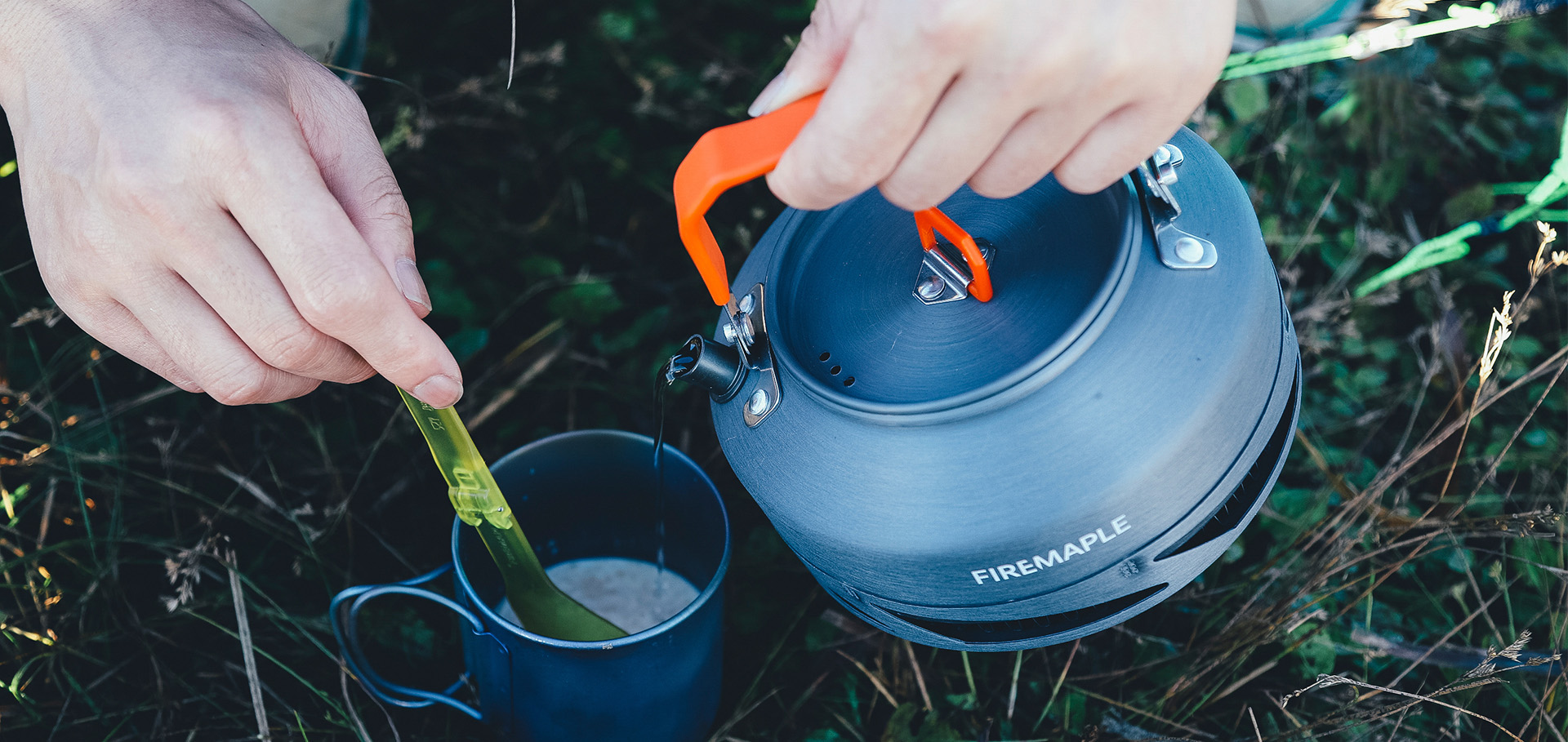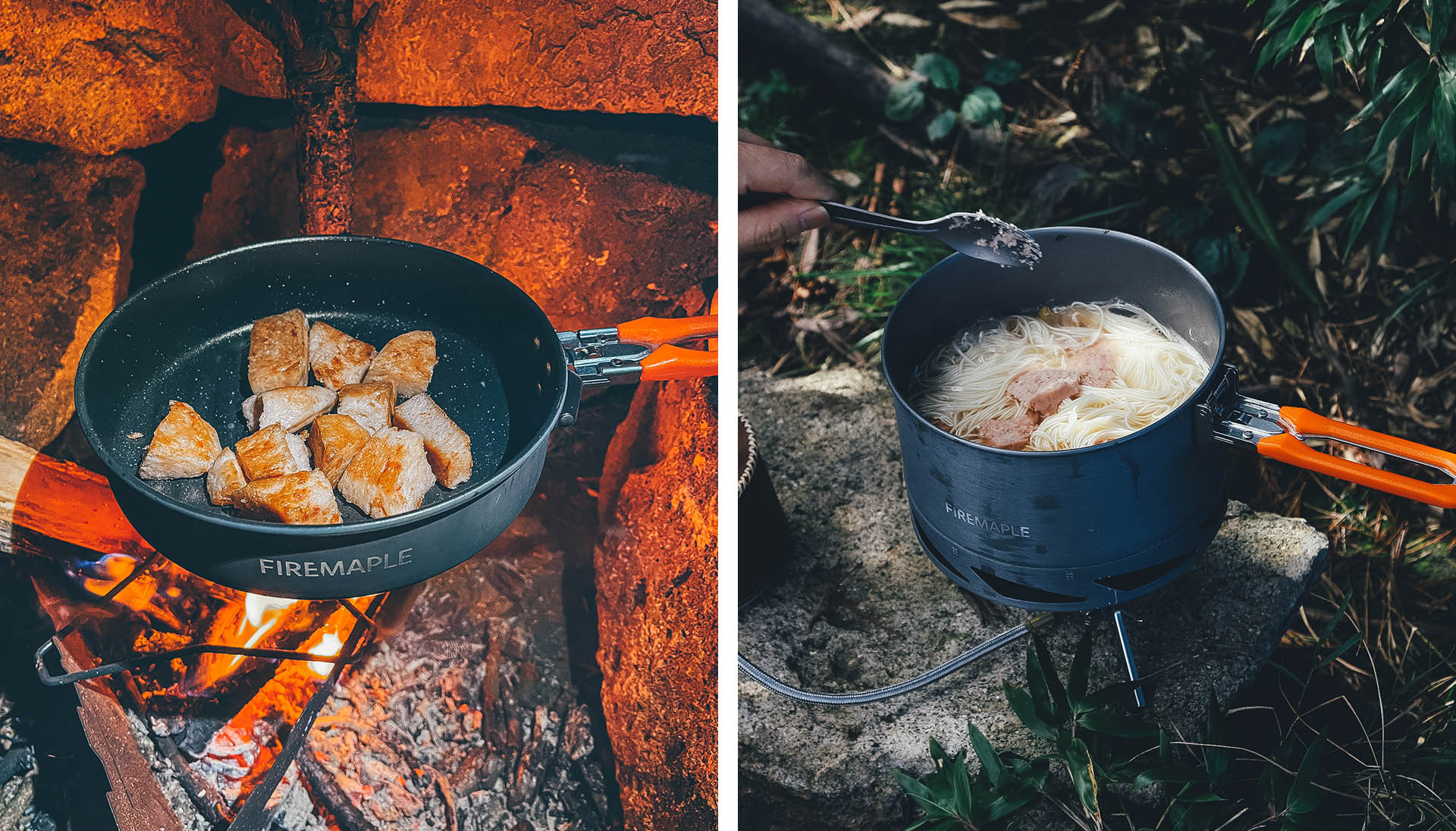 Material
Hard Anodized Aluminum, Stainless Steel, ABS, PA6
TECHNICAL CHARACTERISTICS
Capacity
Pot: 50.7 fl oz (1.5 L); Kettle: 23.7 fl oz (0.7 L); Frypan: 16.9 fl oz (0.5 L)
Package Contents
1 x Pot, 1 x Kettle, 1 x Frypan, 1 x Storage Bag
Unfolded Dimensions
Pot: 12 x 6.6 x 4.8 in (303 x 168 x 122 mm); Kettle: 6 x 5.55 in (153 x 141 mm); Frypan: 12.1 x 6.8 x 1.7 in (307 x 174 x 42 mm)
Folded Dimensions
Pot: 6.9 x 6.6 x 4.8 in (175 x 168 x 122 mm); Kettle: 6 x 3.39 in (153 x 86 mm); Frypan: 6.9 x 1.6 in (174 x 42 mm)
Chronological Order
|
Default Sort Order