Featuring folding handles and an innovative, BBQ-friendly grease draining system, the lightweight Fire-Maple Portable 12" Grill Pan combines a non-stick coating with ridges, helping you prepare the most perfectly grilled pieces of meat or vegetables while on the trail.
Please Note
1. Hand wash only.
2. DO NOT put it in the oven.
3. DO NOT use it for stir-frying.
4. DO NOT heat up empty.
5. DO NOT clean with abrasive tools such as steel wool, which will damage the non-stick coating.
6. Clean the product before use.
BBQ-Friendly Grease Draining System
Including an oil drain hole, a screw plug, and an oil guide, the grease draining system allows the hole to drain the excess fat, which then flows out through the oil guide to the bowl you prepare for effortless cleanup and easily eliminating the grease buildup.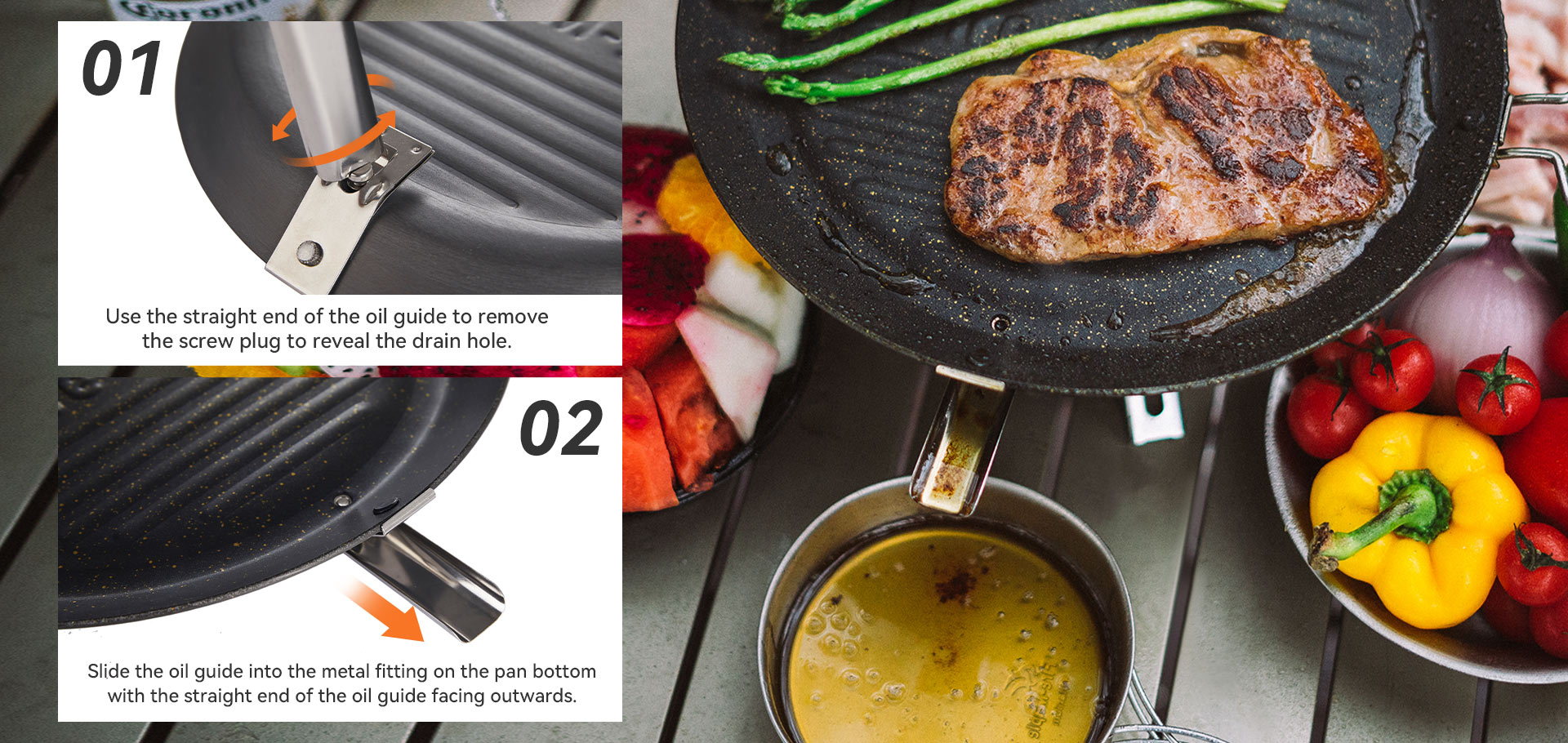 Handy Folding Handle
The grill pan features two durable stainless steel folding handles which allow for easy use and fold away for compact storage, saving valuable pack space.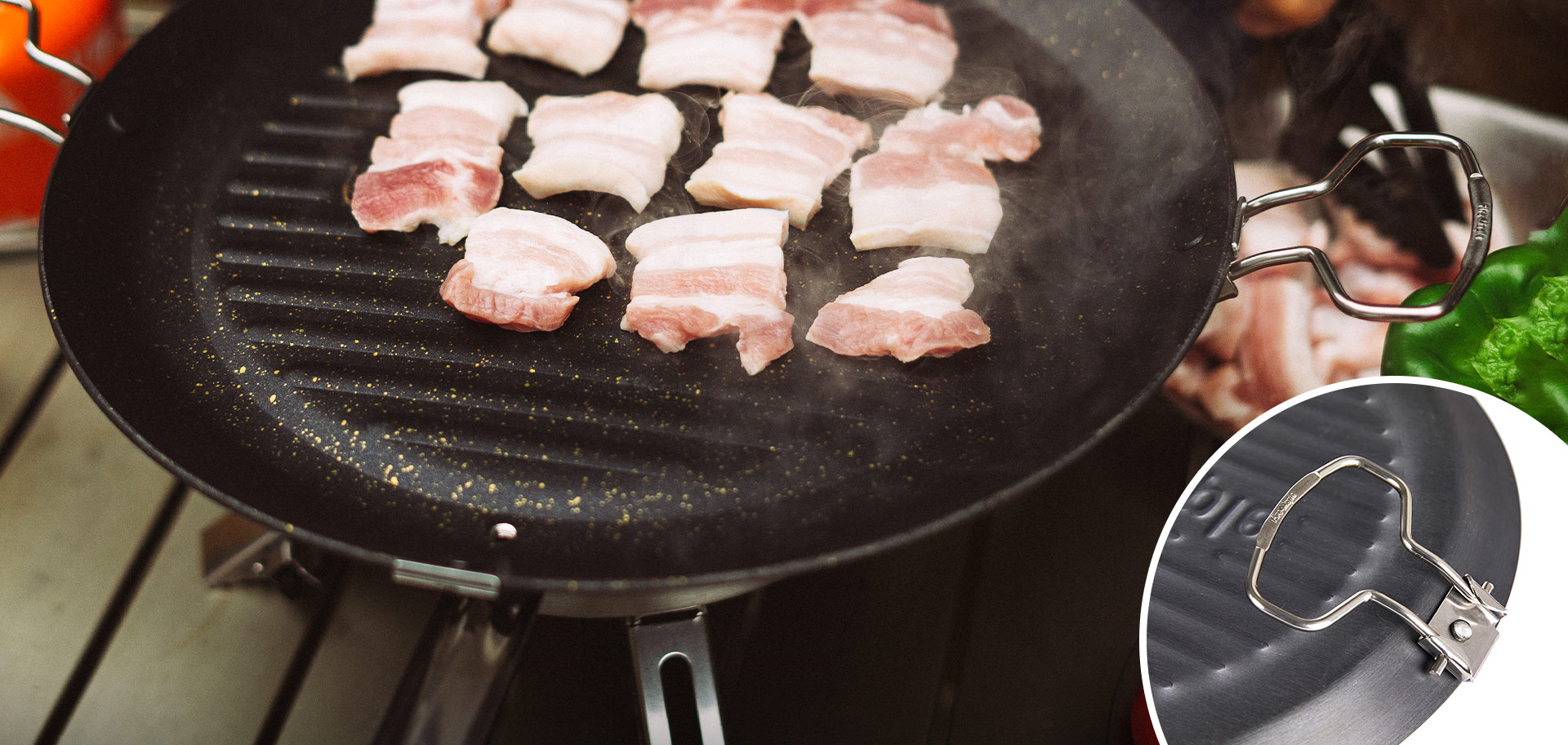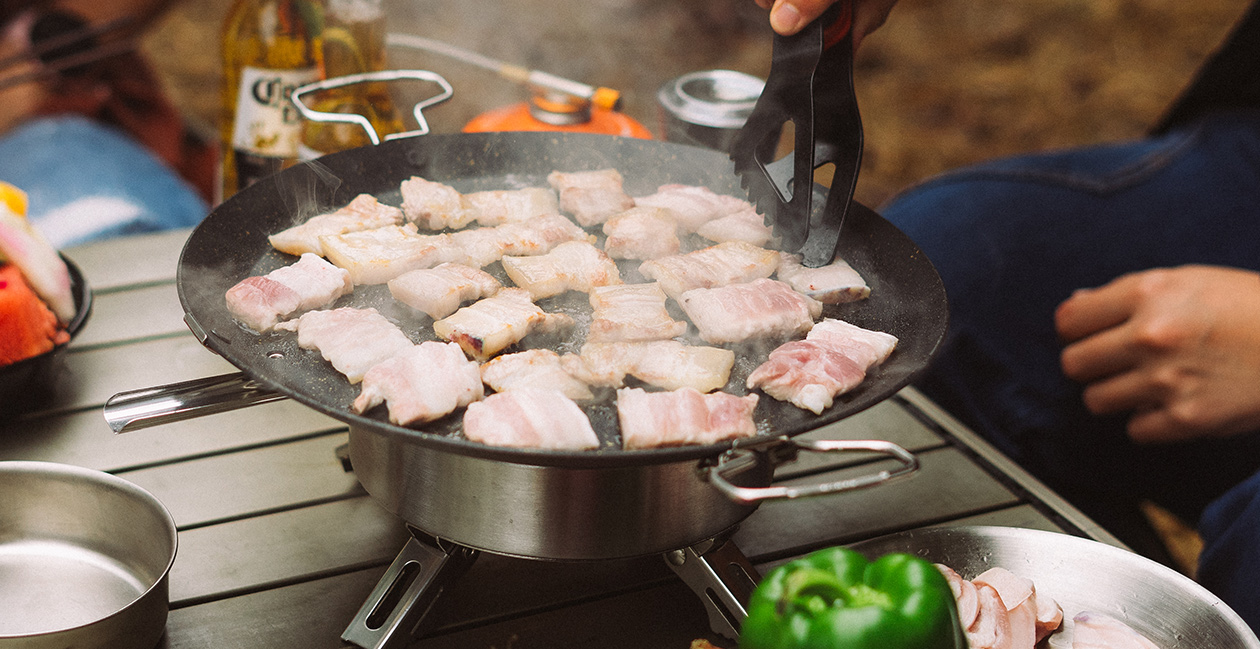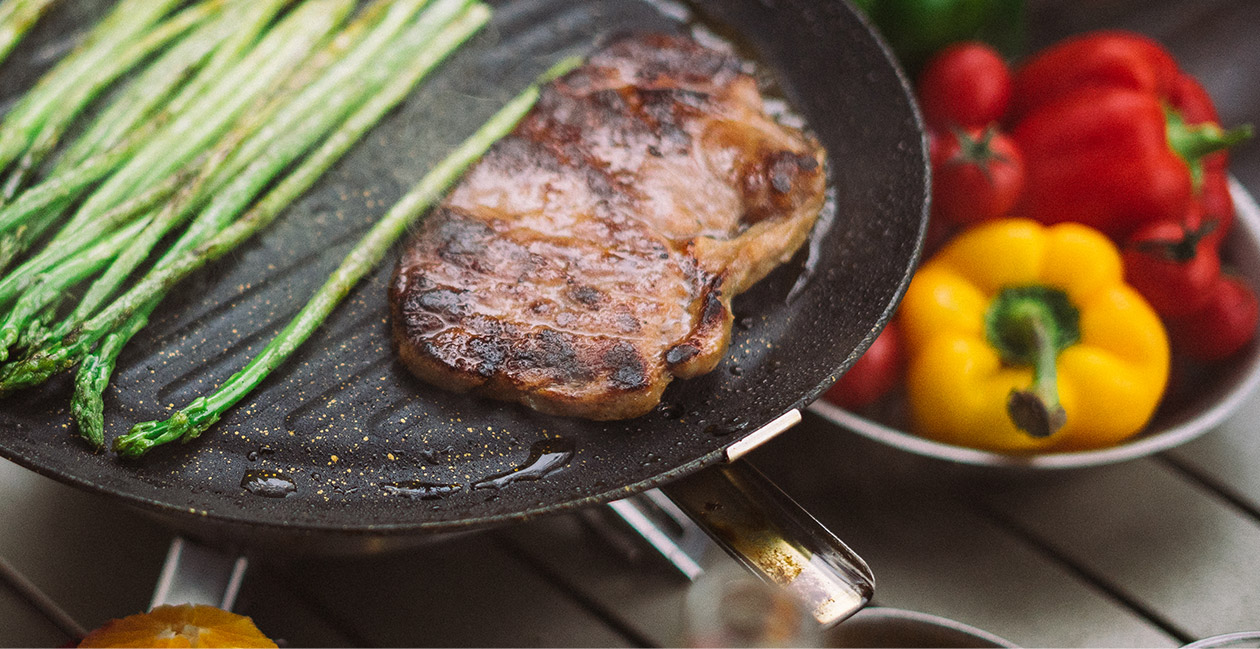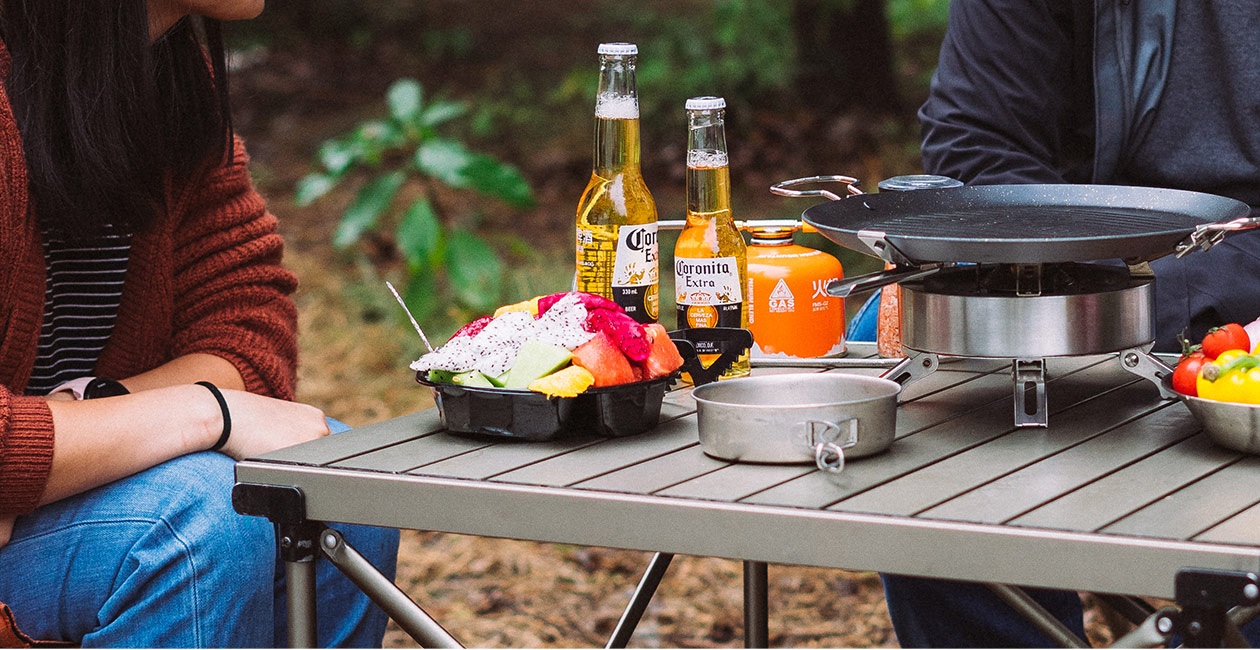 Material(s)
Aluminum Alloy, Stainless Steel
Folded Dimensions
12.3 x 12.2 x 1.1 in (312 x 310 x 28 mm)
Unfolded Dimensions
17.2 x 13.5 x 1.6 in (438 x 343 x 40 mm)
Package Contents
1 x Grill Pan, 1 x Oil Guide, 1 x Storage Bag
Chronological Order
|
Default Sort Order