Big enough to easily accommodate all your gear for 2 or 3 day hikes while being compact enough not to slow you down, the Kailas Ridge Backpack features extremely comfortable suspension. It gives you easy access to your stuff and has tons of handy organizer pockets.
Washing Instructions
1. DO NOT soak the product in water for an extended time to avoid reducing the effectiveness of its waterproof layer.
2. DO NOT machine wash.
3. Clean with a dry soft brush to remove any dust from the outside of the backpack. DO NOT wipe it with a wet cloth, which may cause stains on the surface of the fabric.
4. If exposed to any chemicals, rinse the backpack repeatedly with clean water to avoid deterioration of the waterproof layer of the backpack.
Please Note
1. Regularly check the main support points, such as the hip belt, shoulder straps, strap pads, and other parts involved in the stability of the backpack system, to monitor for deterioration or hardening, which may lead to danger during use. If deterioration or hardening of the material(s) at any main support points is found, IMMEDIATELY DISCONTINUE USE of the backpack.
2. DO NOT spray insect repellent or other chemicals on the surface of the backpack.
3. Be careful NOT to let sharp objects cut or pierce any part of the backpack.
4. Use the included rain cover to protect the backpack's contents from moisture when it is raining or snowing.
5. Store in a dry, cool, and well-ventilated environment.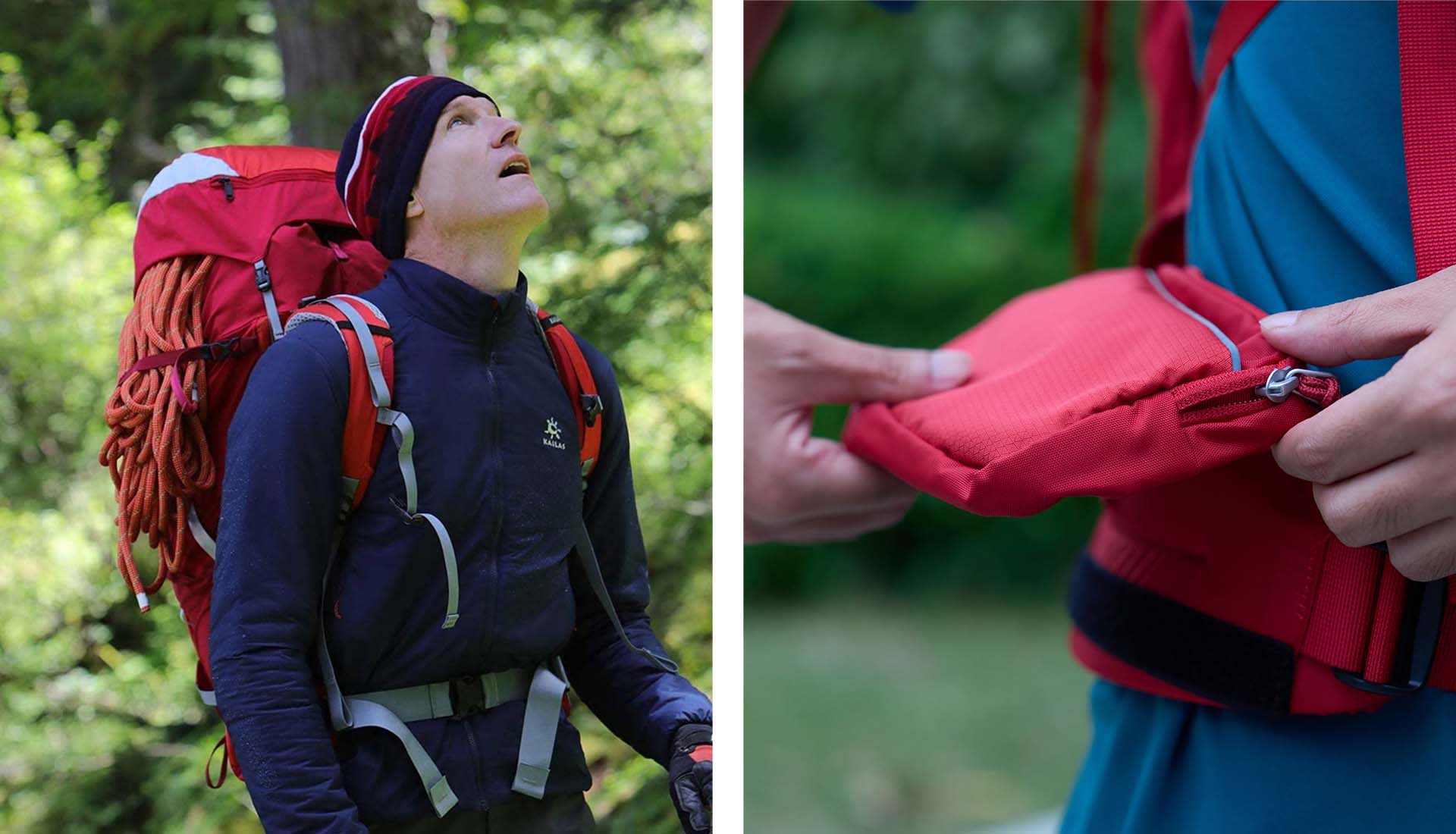 Frame Material
Aluminum Alloy
Dimensions
26.4 x 10.4 x 9.4 in (67 x 26.5 x 24 cm)
Gear Capacity
2624 cu in (43 L)
Fits Torso Length
S: 16.1-18.5 in (41-47 cm); M: 18.1-20.5 in (46-52 cm); L: 20.1-22.4 in (51-57 cm); Note: S/M/L denotes torso length settings, not separate sizes
Adjustable Torso Length
Yes
Frame Type
Internal Frame
Package Contents
1 x Backpack, 1 x Rain Cover
Chronological Order
|
Default Sort Order