Featuring a minimalist one-piece design, high-strength titanium construction, and dual compartments, this Keith Ti1158 Titanium Alloy EDC Carabiner is a versatile tool for keeping your keys and other EDC items secure and easily accessible anywhere you go.
Please Note
1. DO NOT let titanium products come into direct contact with ceramic or glass products. They will leave thin marks on ceramic or glass surfaces, which can't be removed.
2. This product is an everyday tool. DO NOT USE IT FOR CLIMBING.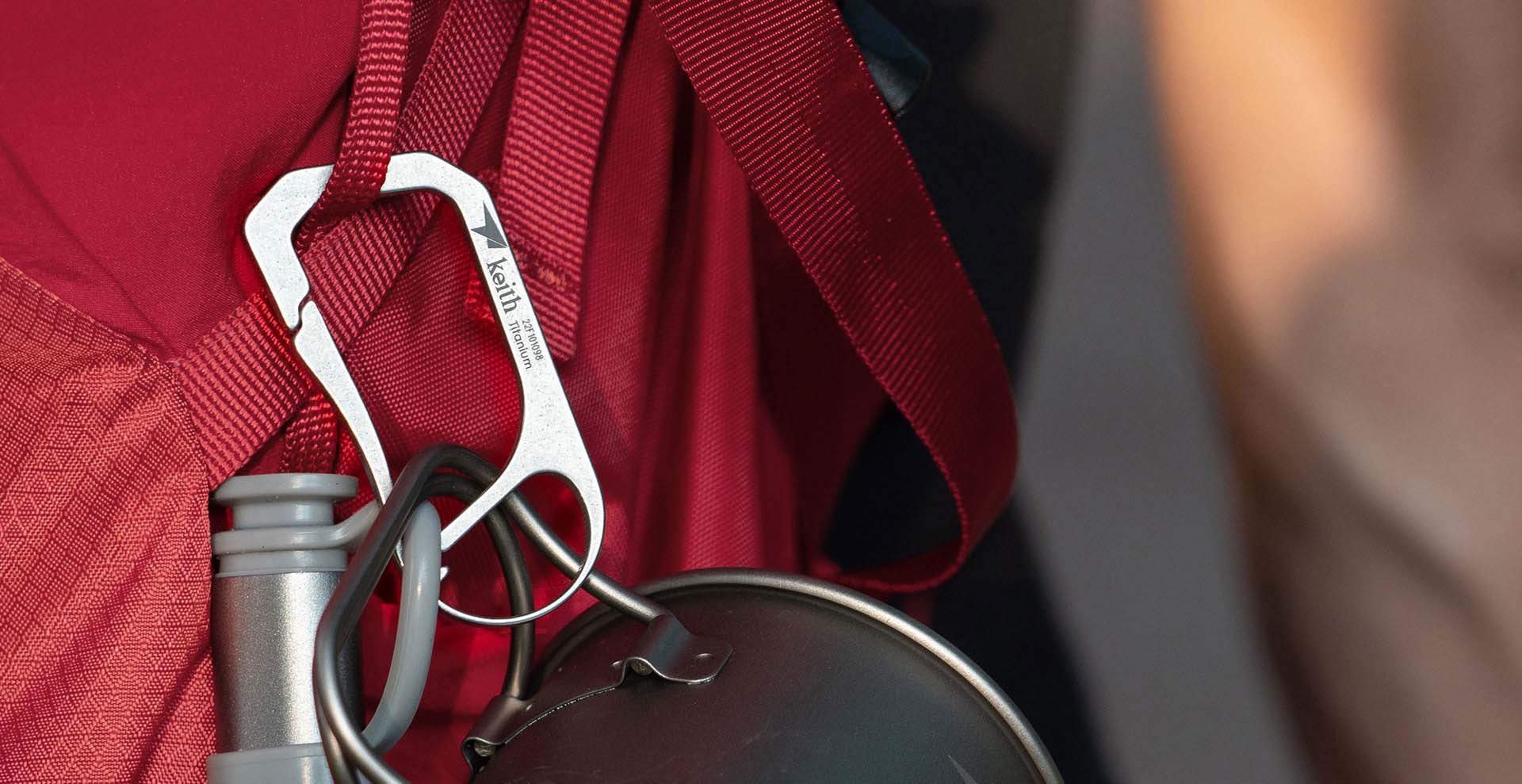 Keith
Ti1158 Titanium Alloy
EDC Carabiner Keychain Clip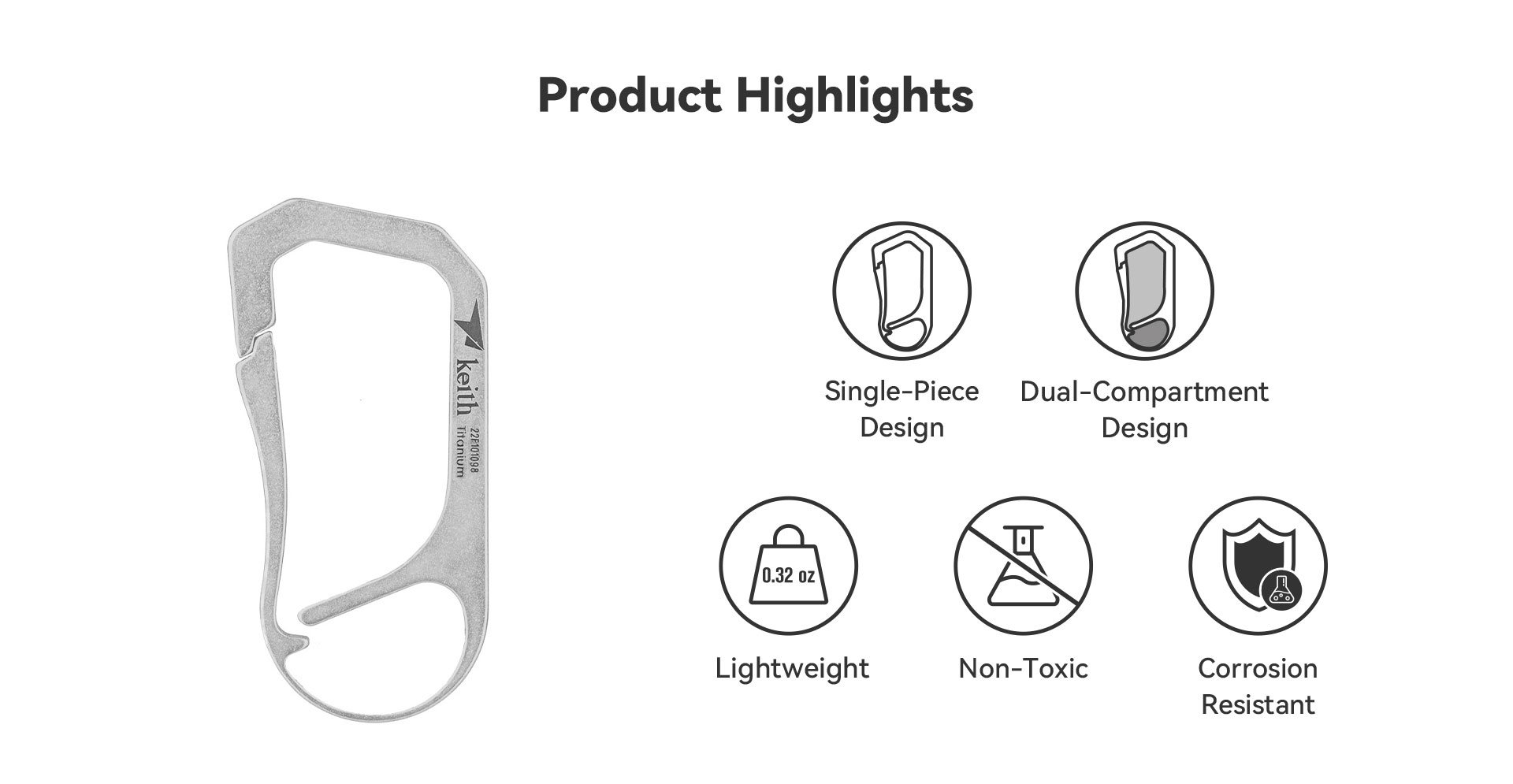 Durable One-Piece Construction
With the absence of springs or levers, the single-piece design is less prone to breakage, loosening, or wear while being tough and resilient.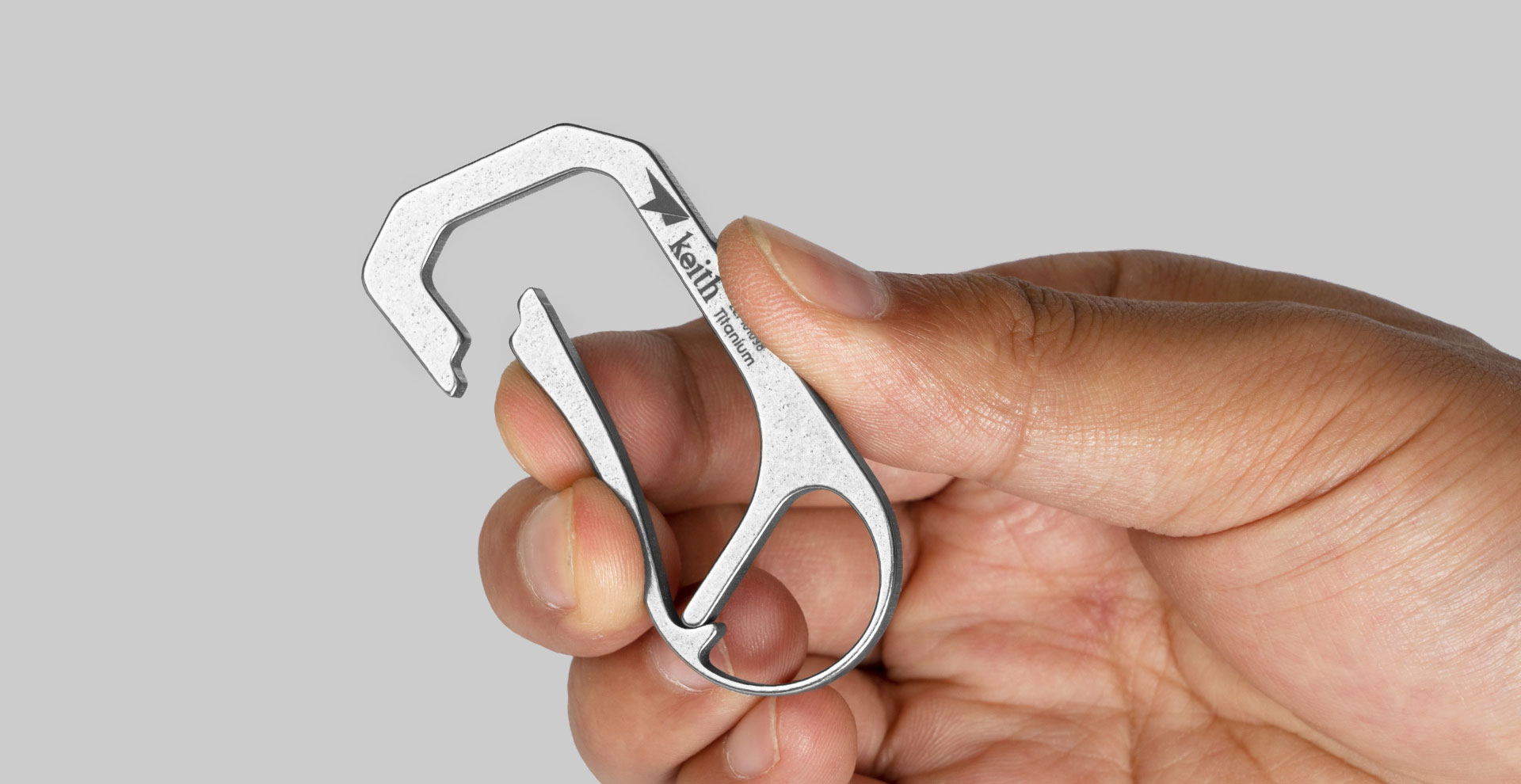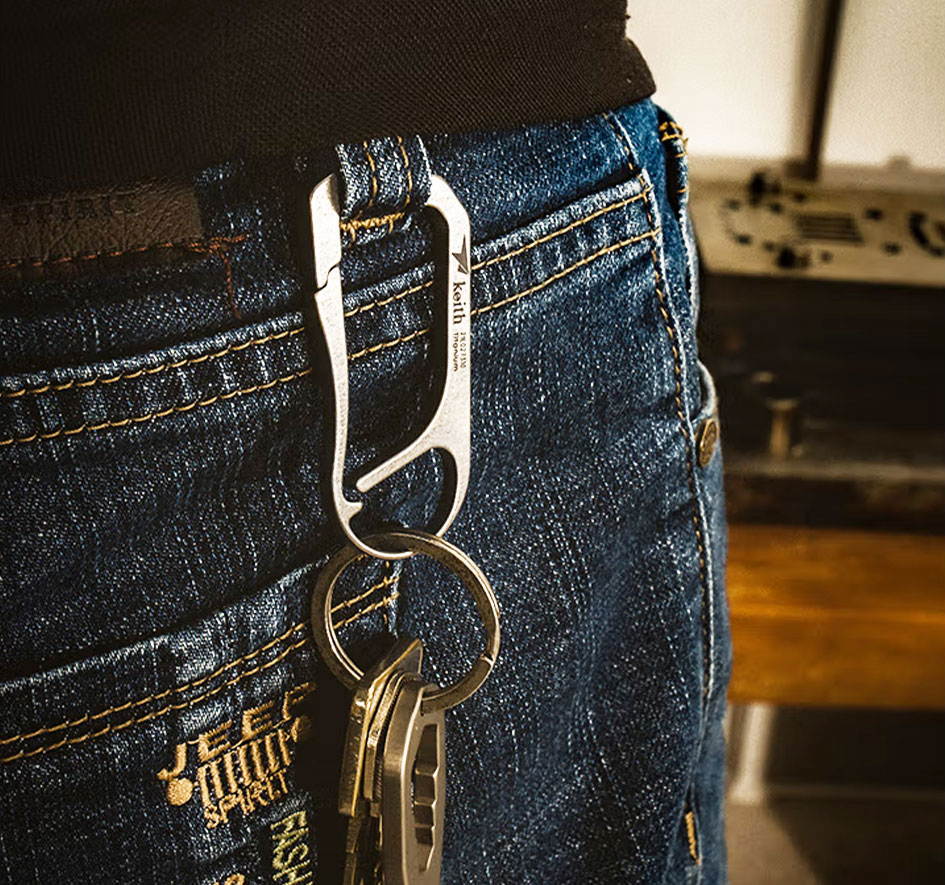 Safe and Secure
The dual compartments allow your keys to be kept separate from whatever you decide to attach the keychain to, helping to ensure they don't fall off when you clip or unclip the keychain.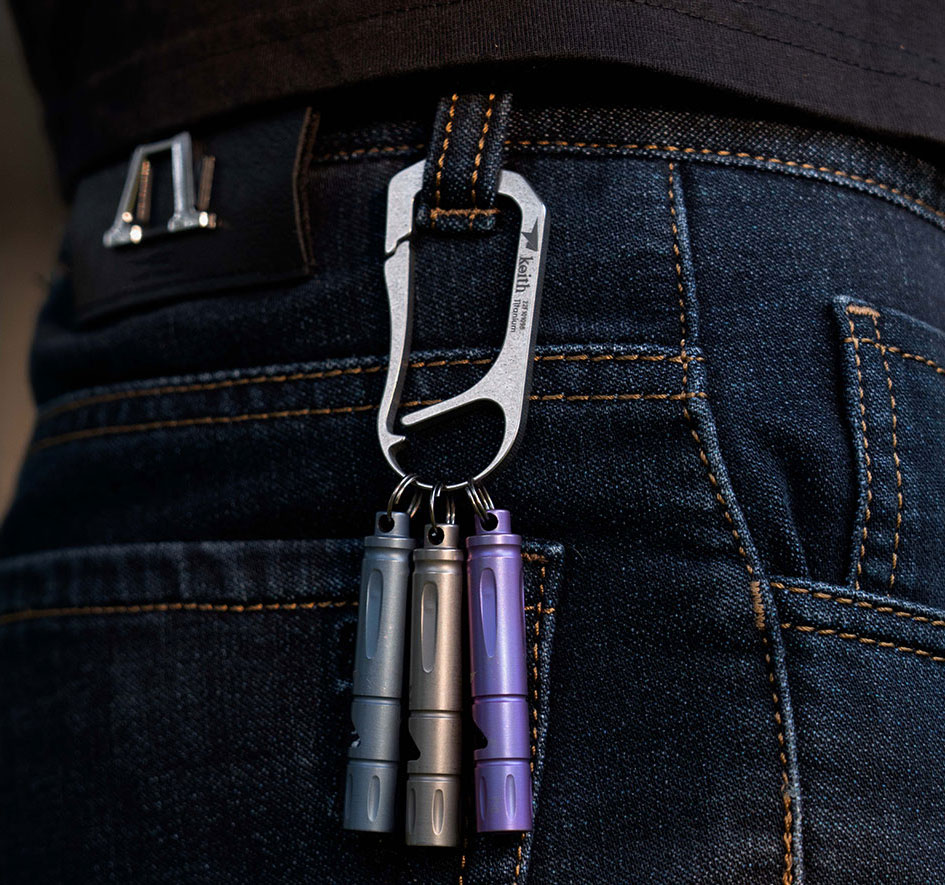 Ultralight
At just 0.32 oz—the weight of two sheets of paper—this titanium keychain will be almost unnoticeable in use, adding no excess weight or bulk to your belt or backpack.

Material(s)
Titanium Alloy
Dimensions
0.15 x 1.14 x 2.4 in (3.7 x 29 x 60 mm)
Package Contents
1 x Carabiner
Chronological Order
|
Default Sort Order