The KEITH Titanium Camping Cups are made of titanium without lining or coating. The material is tasteless, odorless, non-toxic, and dishwasher safe. These titanium beer cups are lightweight and perfect for backpacking, camping, hiking, and picnicking.
Titanium Product Best Practices
1. Fingerprints are easily left on the surface of titanium products. These fingerprints are marks formed by the moisture of our fingers on the surface of the titanium. However, you can easily wipe it clean with a microfiber cloth or damp towel. After two weeks, the titanium will be fully oxidized. After this process, it is less likely to leave fingerprints on the product.
2. After the product is washed and dried, there might be water spots left on its surface, which may be more visible at certain angles. It is recommended that residual water be cleaned from the surface immediately after washing.
3. DO NOT let titanium products come into direct contact with ceramic or glass products. They will leave thin marks on ceramic or glass surfaces, which can't be removed.
4. Titanium products may have varying degrees of orange peel formed as a result of their manufacturing process.
5. DO NOT heat it in the microwave.
6. DO NOT let this product boil empty.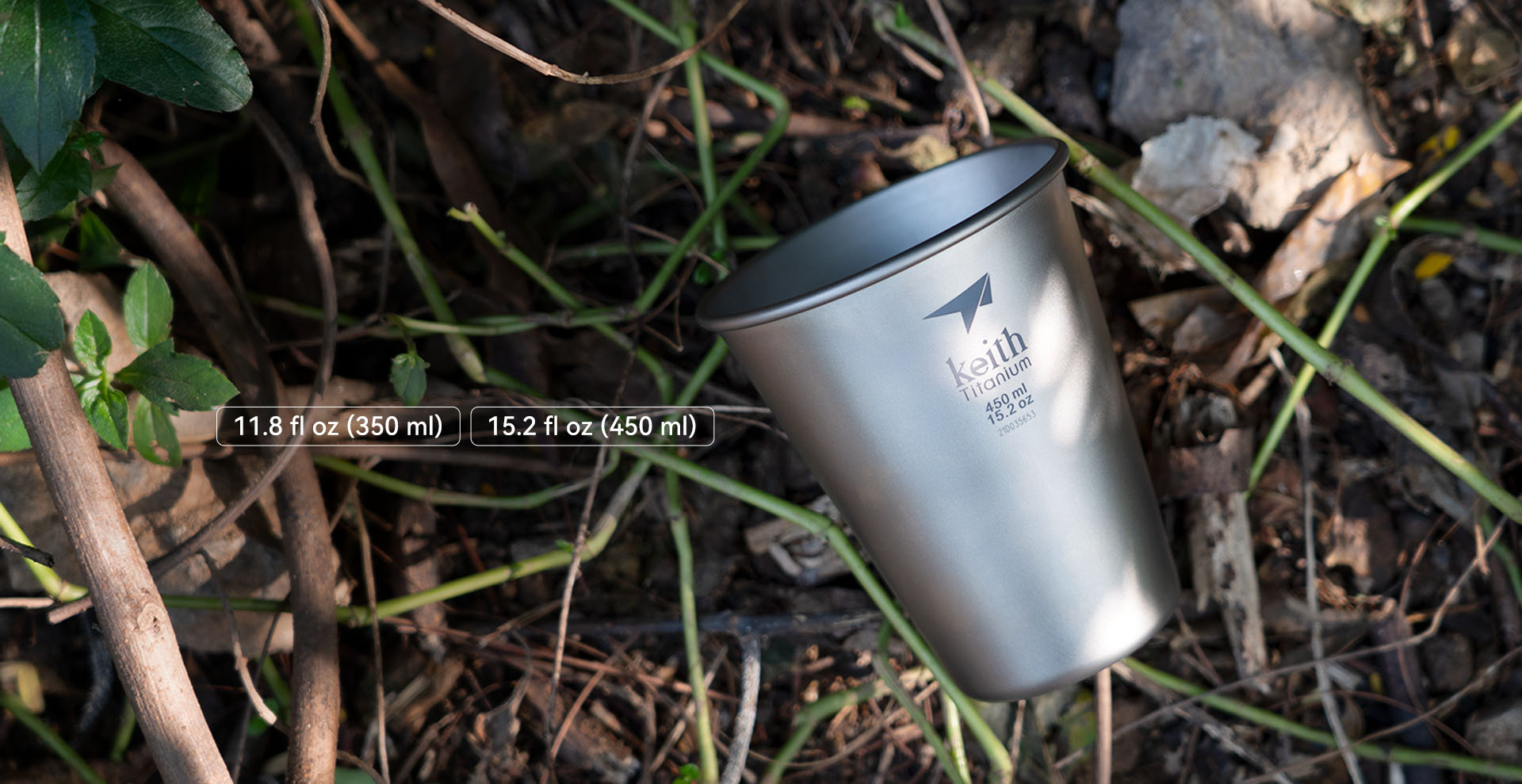 Keith
Titanium Camping Cup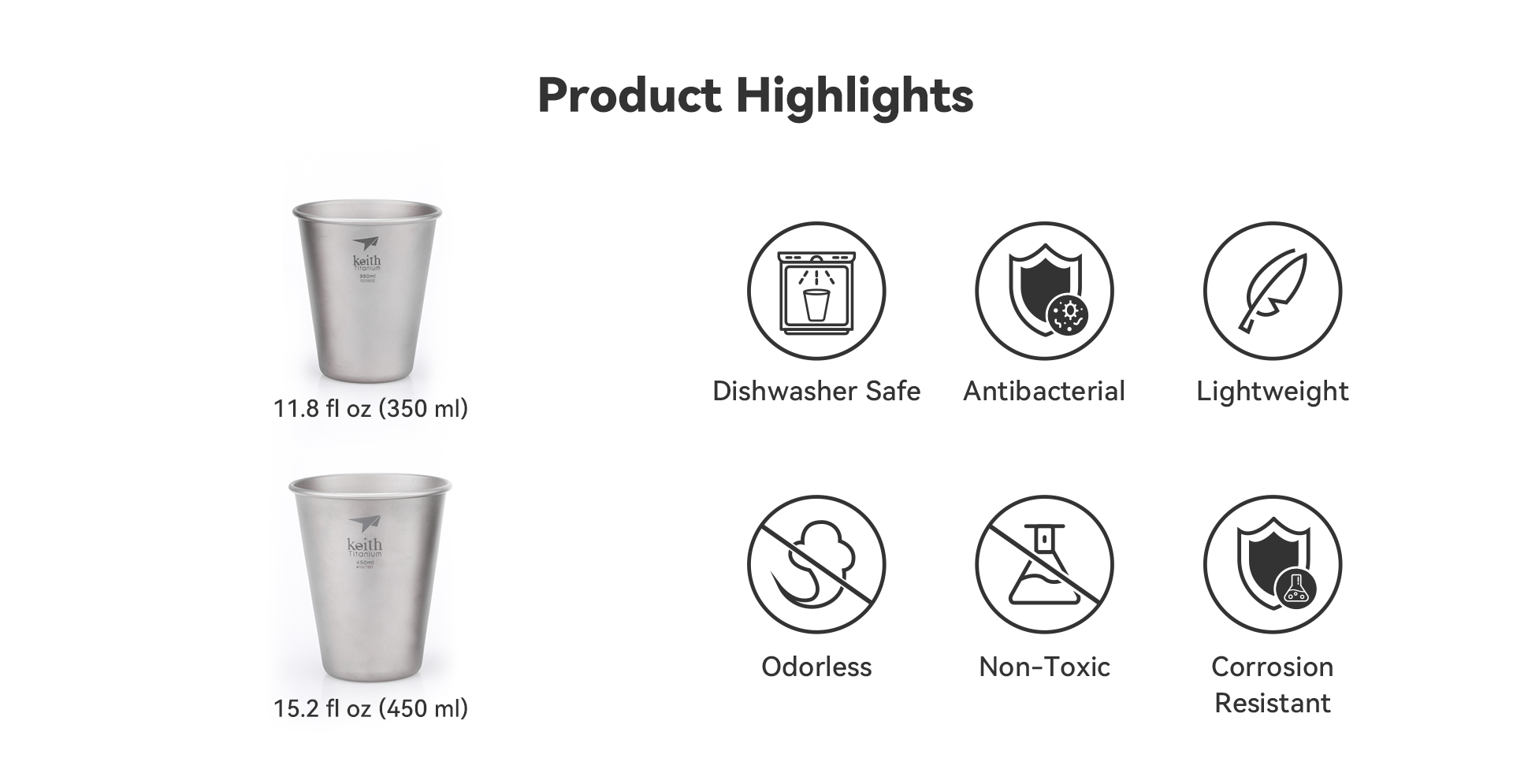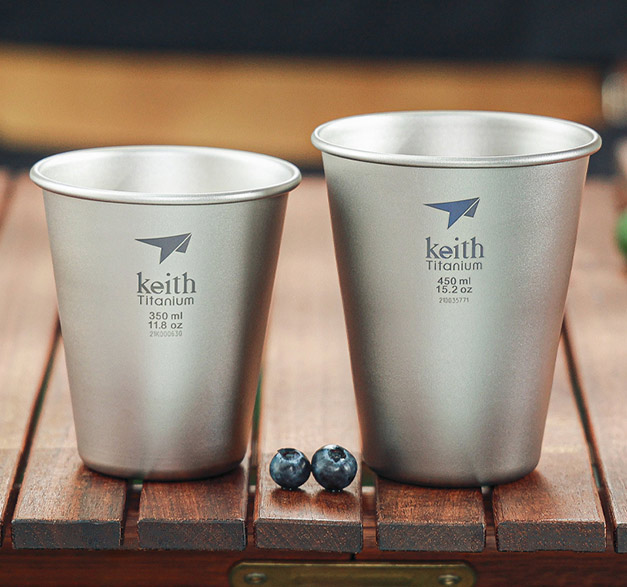 High-Quality Titanium Material
These high-quality camping cups are made of titanium, which is tasteless, odorless, non-toxic, and dishwasher safe. In addition to being antibacterial and hypoallergenic, titanium is also high-strength, lightweight, and highly resistant to corrosion, heat, and low temperature.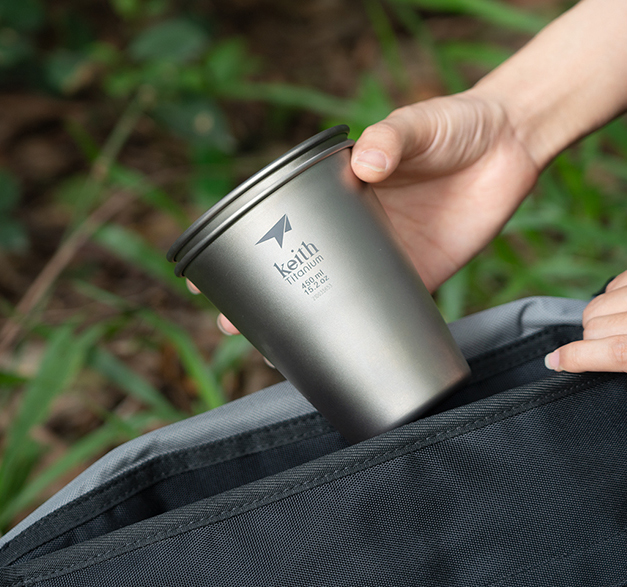 Space-Saving
These titanium camping cups nest compactly within each other, whether the same size or two different sizes, to save space in your pack. They're great for group camping trips and outdoor events.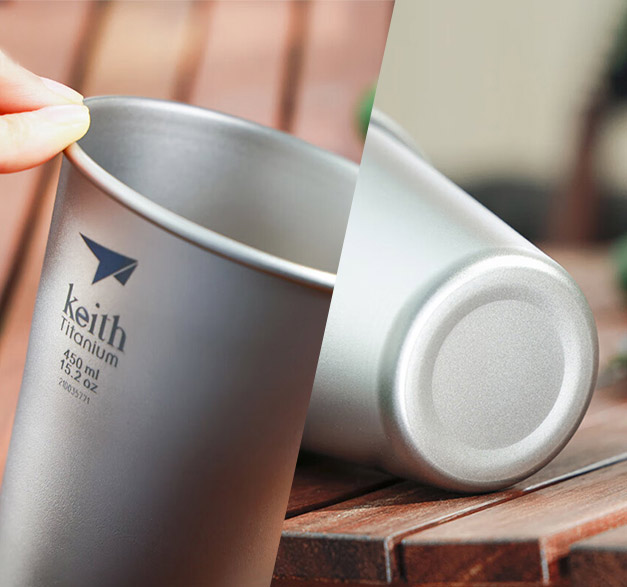 Safer to Drink From
The smooth, rolled rim is gentle on your lips, and the bottom edge is rounded for easy grip.

Dimensions
Ti9001: 3.5 x 3.9 in (88 x 100 mm); Ti9002: 3.7 x 4.4 in (95 x 113 mm)
Weight
Ti9001: 1.4 oz (40 g); Ti9002: 1.6 oz (45 g)
Liquid Capacity
Ti9001: 11.8 fl oz (350 ml); Ti9002: 15.2 fl oz (450 ml)
Chronological Order
|
Default Sort Order