The KEITH Ti5620 Titanium Round Handle Chopsticks are made of titanium without lining or coating. The material is tasteless, odorless, non-toxic, and dishwasher safe. Weighing only 0.5 oz, these titanium chopsticks are great to use while cooking outdoors and ideal for backpacking, camping, traveling and picnicking. They can be used to pick up food, eat pasta, and stir drinks which adds elegance and convenience while you are eating noodles, ramen, sushi, or bento box. In addition, the chopsticks can function as a handy tool to lift a hot lid.
Titanium Product Best Practices
1. Fingerprints are easily left on the surface of titanium products. These fingerprints are marks formed by our fingers' moisture on the surface of titanium. However, you can easily wipe it clean with a microfiber cloth or damp towel. After two weeks, the titanium will be fully oxidized. After this process, it is less likely to leave fingerprints on the product.
2. After the product is washed and dried, there might be water spots left on its surface, which may be more visible at certain angles. It is recommended that residual water be cleaned from the surface immediately after washing.
3. DO NOT let titanium products come into direct contact with ceramic products. It will leave thin marks on ceramic surfaces, which can't be removed.
4. Titanium products may have varying degrees of orange peel formed as a result of their manufacturing process.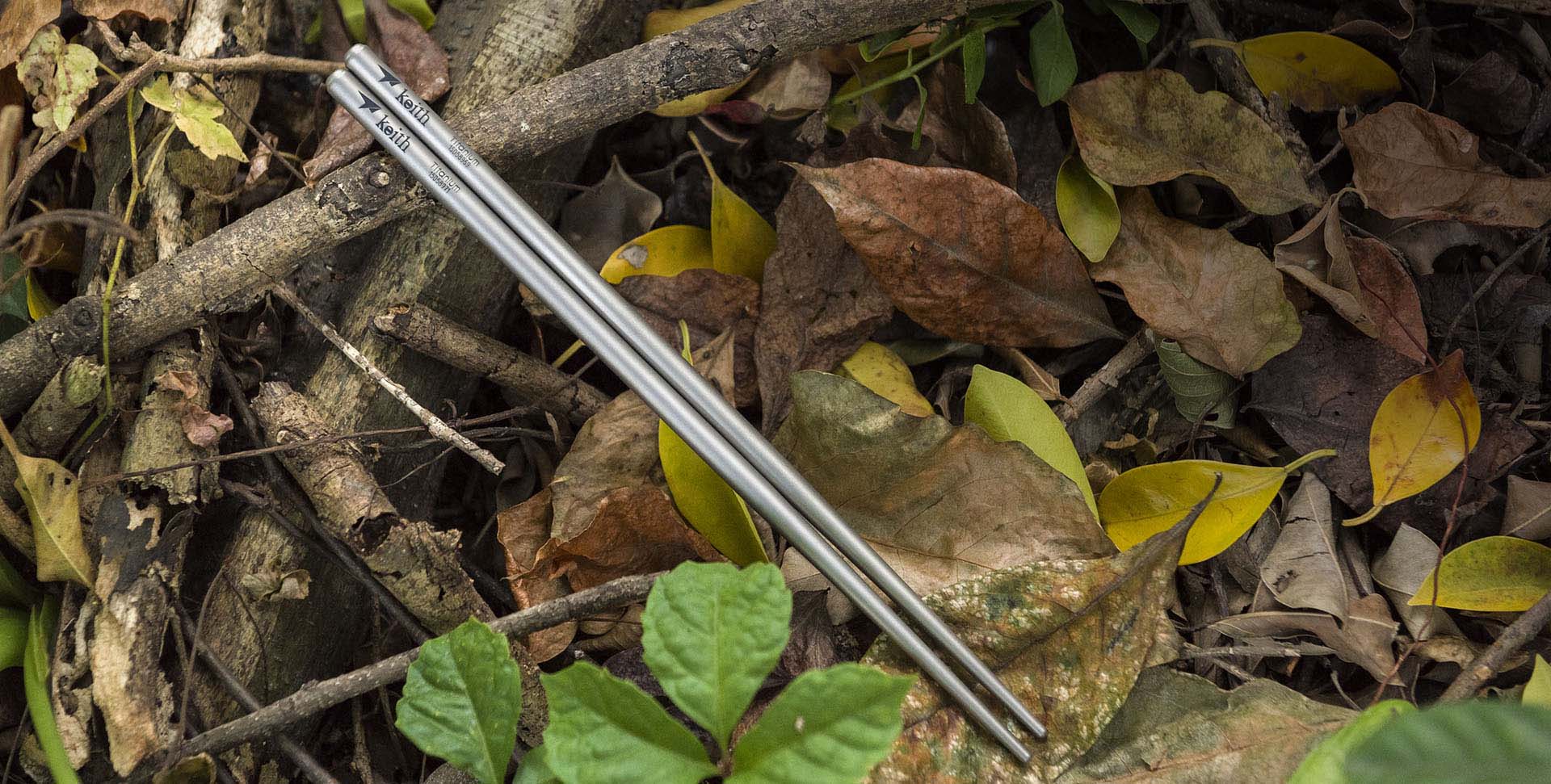 Keith
Ti5620 Titanium Round Handle Chopsticks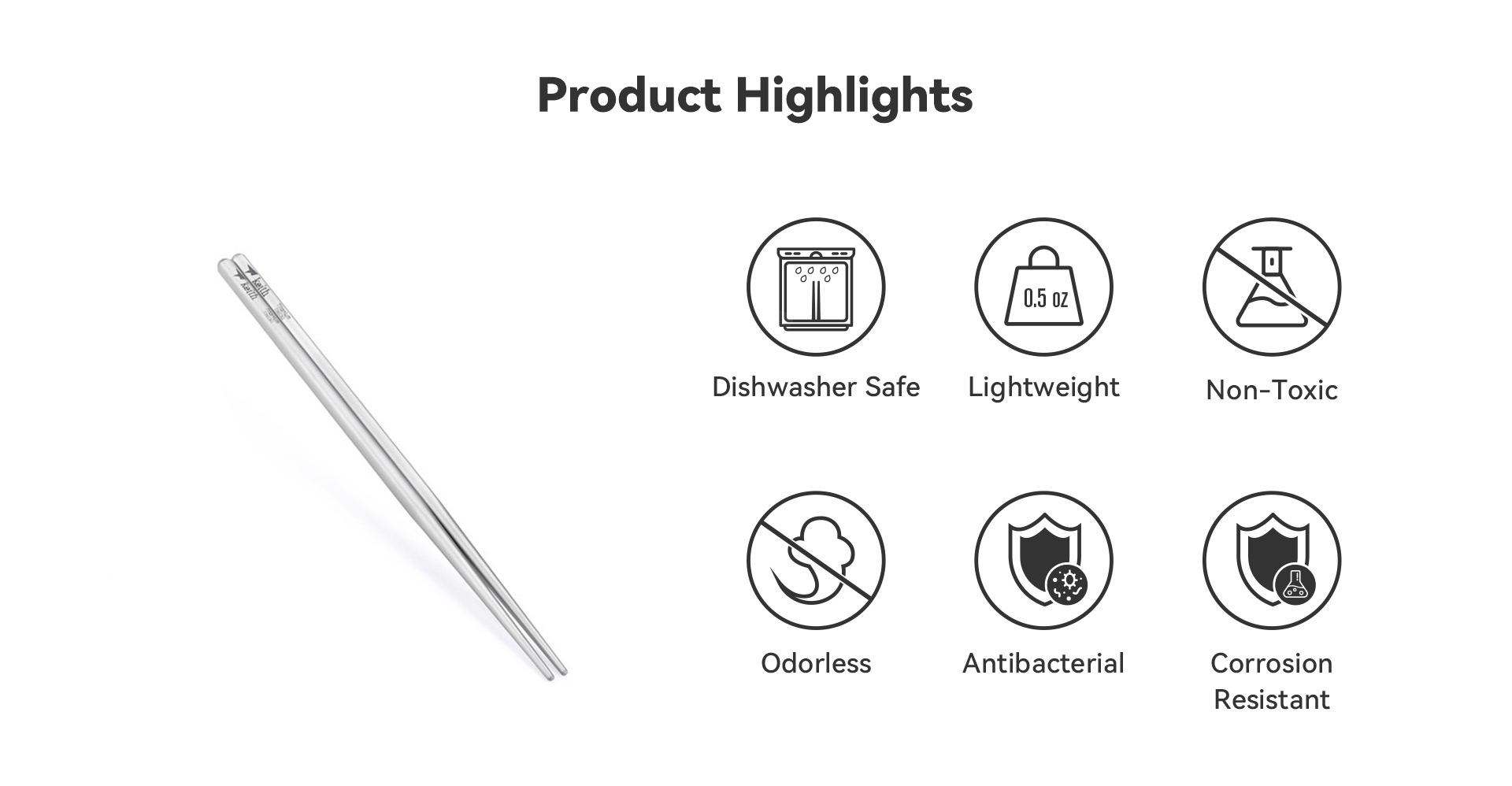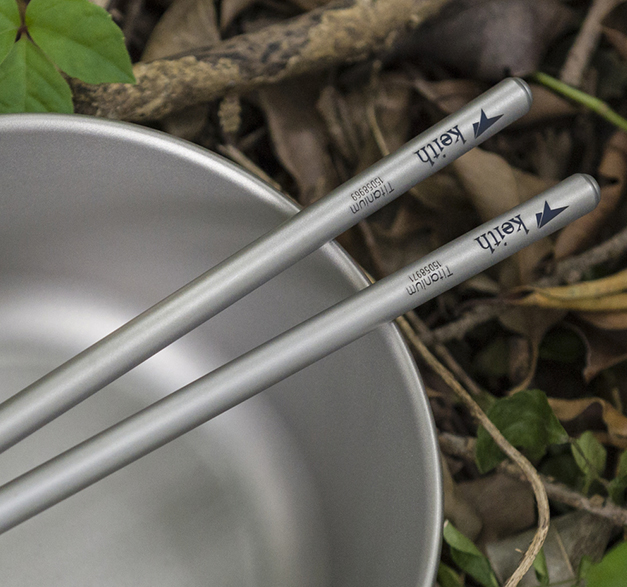 High-Quality Titanium Material
These high-quality chopsticks are made of titanium, which is tasteless, odorless, non-toxic, and dishwasher safe. In addition to being antibacterial and hypoallergenic, titanium is also high-strength, lightweight, and highly resistant to corrosion, heat, and low temperature.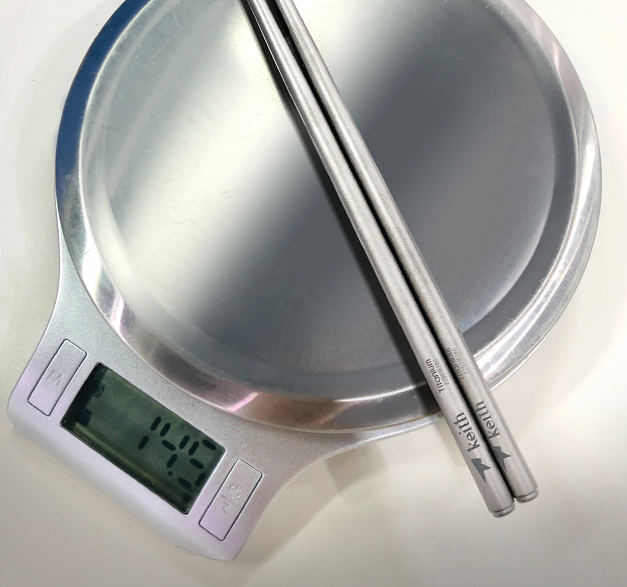 Lightweight for Travel
The titanium chopsticks weigh only 0.5 oz and are not only designed for hiking, camping, and traveling but also ideal for picnics and emergency preparedness.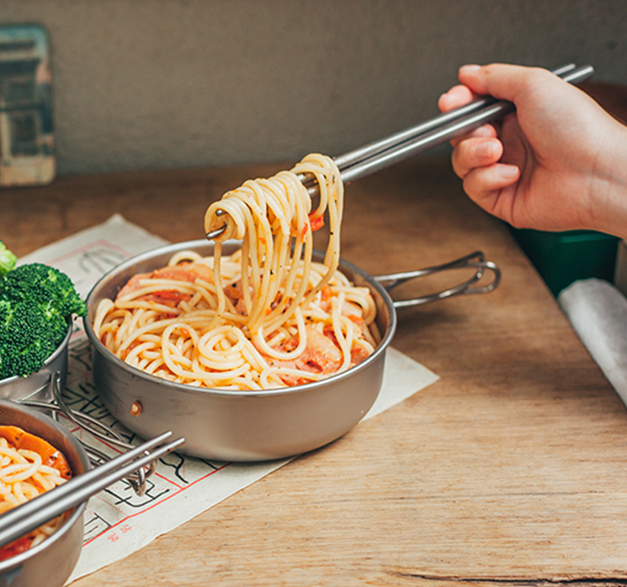 Wide Application
These titanium chopsticks can replace common utensils like forks or food tongs. Take them with you and they will help you enjoy tasty food such as sushi, ramen, rice, noodles, and more. They are also great for lifting and moving a hot lid.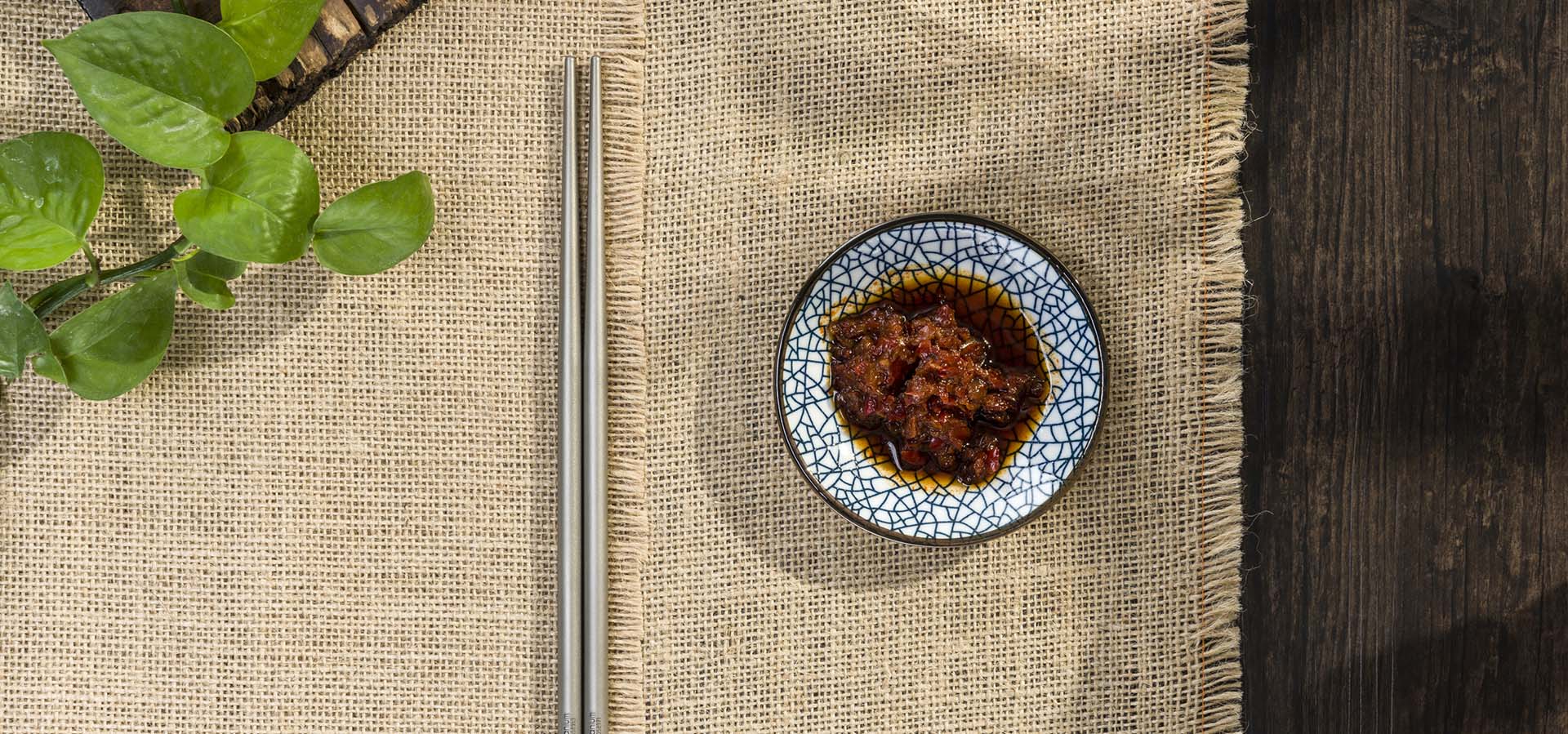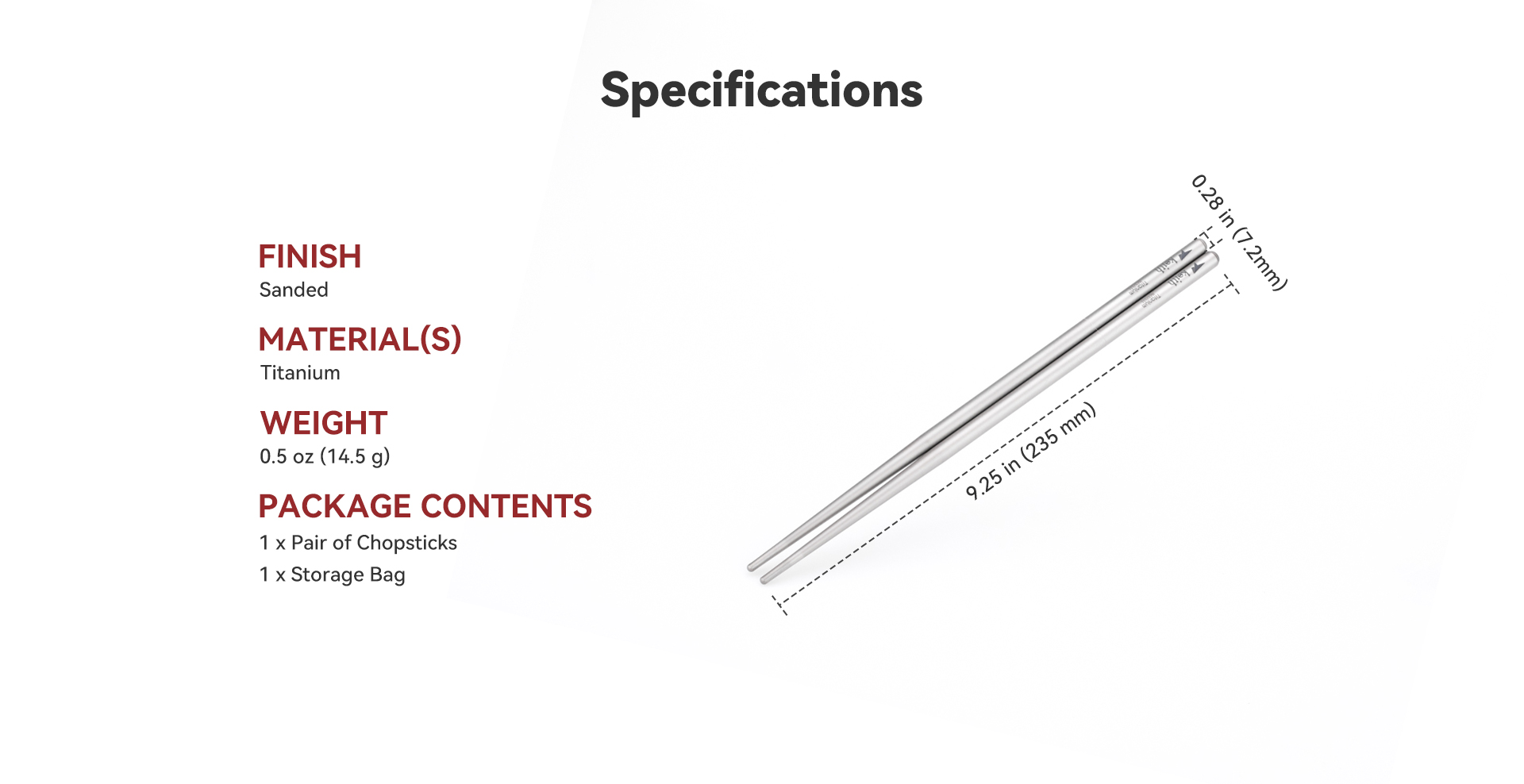 The KEITH Ti5810 Aluminum Chopsticks Carrying Case is made of anodized aluminum which is safe, non-toxic, and lightweight. The case protects your chopsticks from dust and dirt and features a silicone bottom plug with two holes to keep them in place while being carried around.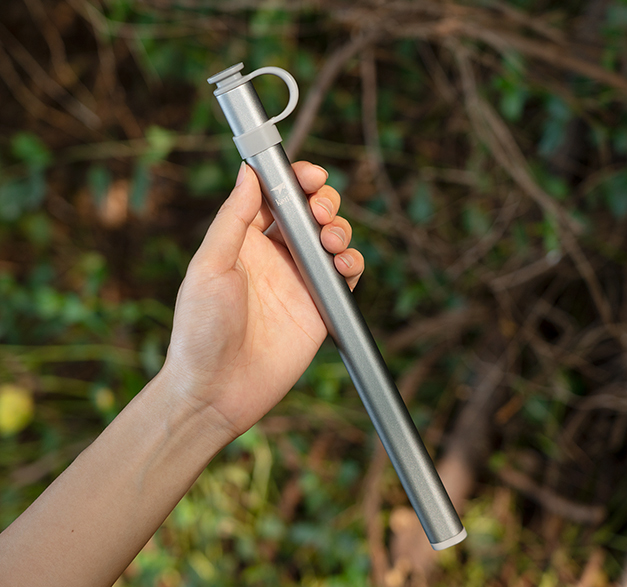 Anodized Aluminum Material
The chopsticks case is made from anodized aluminum which is an excellent material that is strong and lightweight.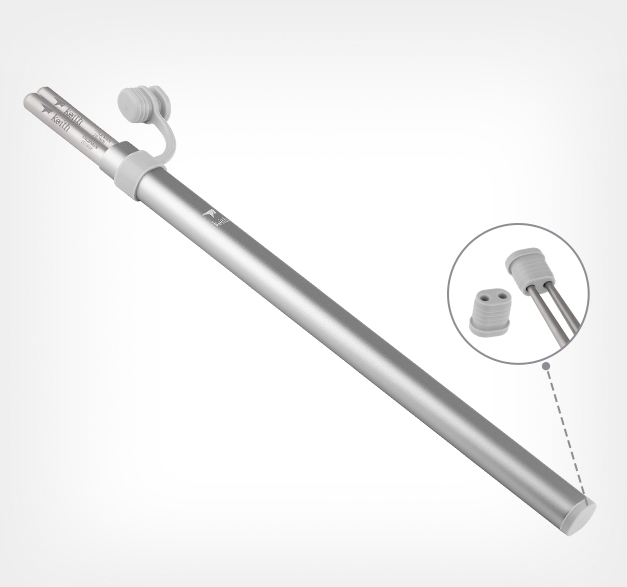 Hassle-Free Storage for Chopsticks
This aluminum case is compatible with Keith Ti5620 chopsticks. It features a silicone plug with two holes in the bottom that will keep your chopsticks securely in position and prevent excessive rattling while being carried.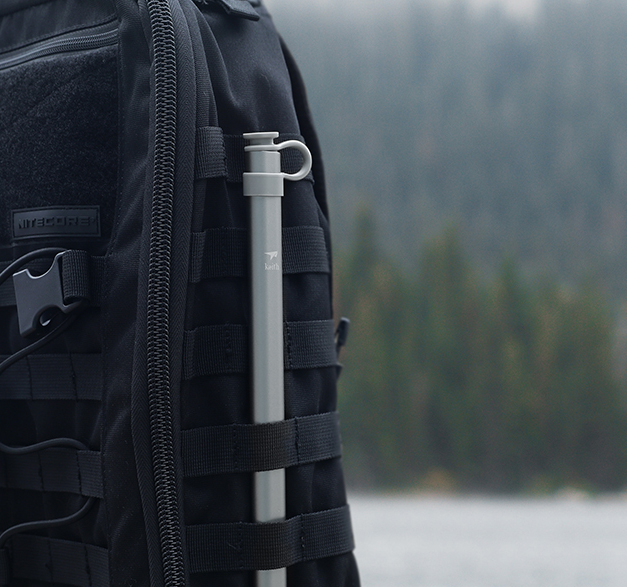 Easy to Carry
The case will protect your chopsticks from dust and dirt and allows you to easily transport them wherever you go.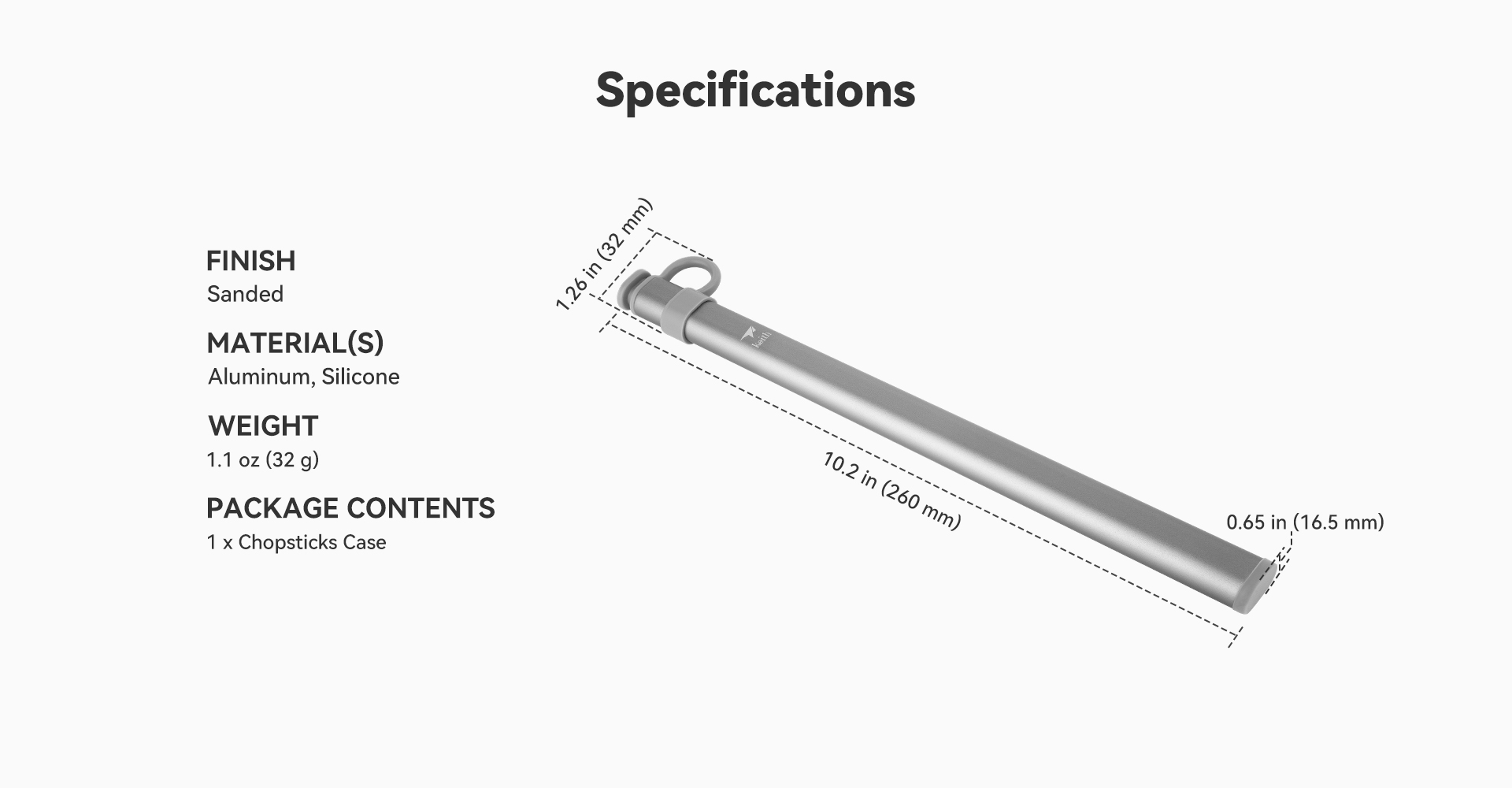 Material(s)
Chopsticks: Titanium; Chopsticks Case: Aluminum, Silicone
Dimensions
Chopsticks: 0.28 x 9.25 in (7.2 x 235 mm); Chopsticks Case: 10.2 x 1.26 x 0.65 in (260 x 32 x 16.5 mm)
Weight
Chopsticks: 0.5 oz (14.5 g); Chopsticks Case: 1.1 oz (32 g)
Package Contents
1 x Pair of Chopsticks, 1 x Storage Bag, 1 x Chopsticks Case
Chronological Order
|
Default Sort Order