The KEYUNITY KA02 Titanium Alloy Side-Pushing Key Rings (3 Pack) are made of lightweight titanium alloy, making them strong and durable. The innovative design allows the addition or removal of a key without all the prying and stress on your fingernails of traditional keyrings. These keyrings won't deform and always return to their original shape. With these key rings, it's easy to organize your keys, separate car keys and house keys, etc., anytime you want with no more broken fingernails!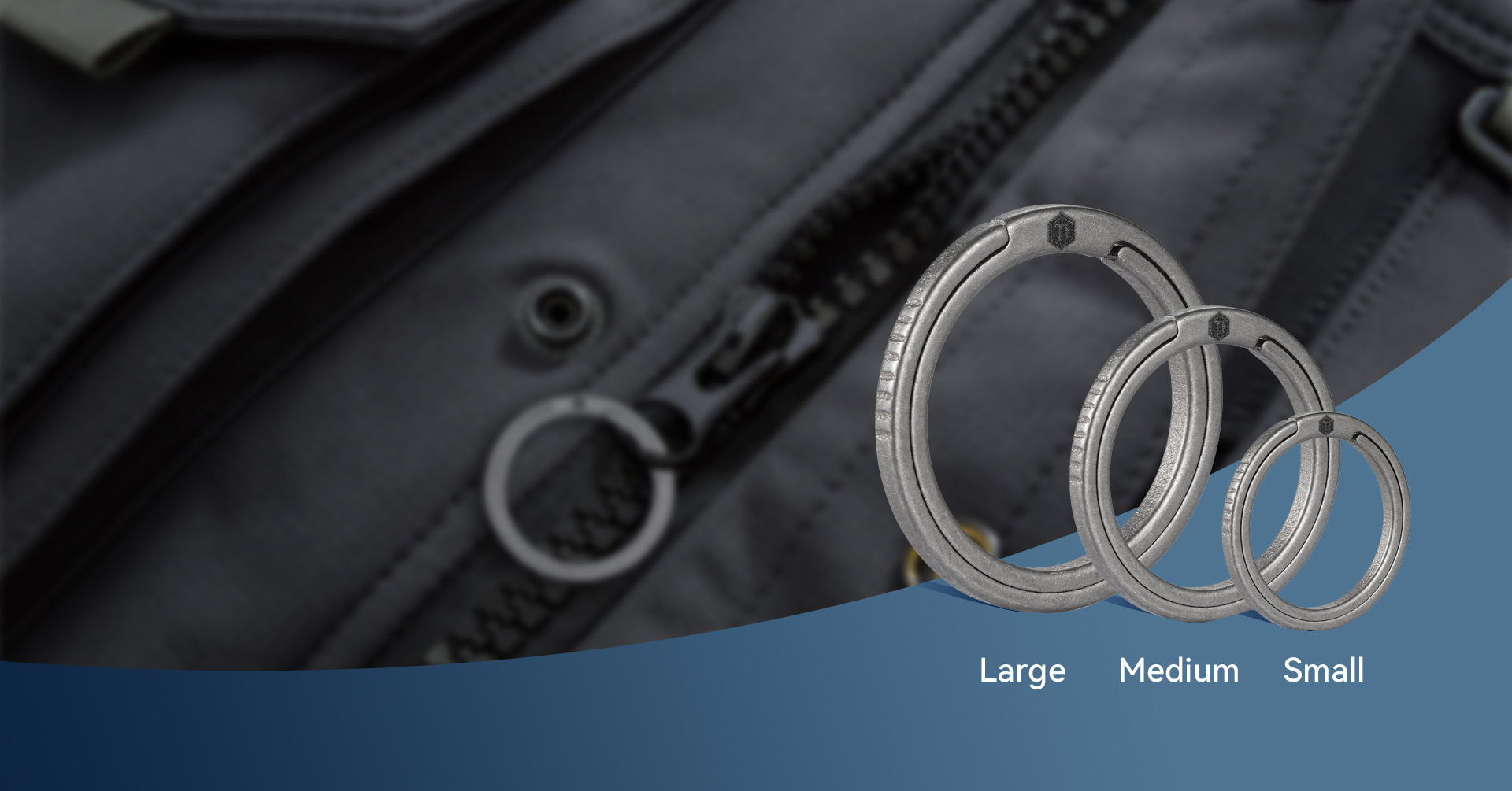 KeyUnity
KA02 Titanium Alloy
Side-Pushing Key Rings (3 Pack)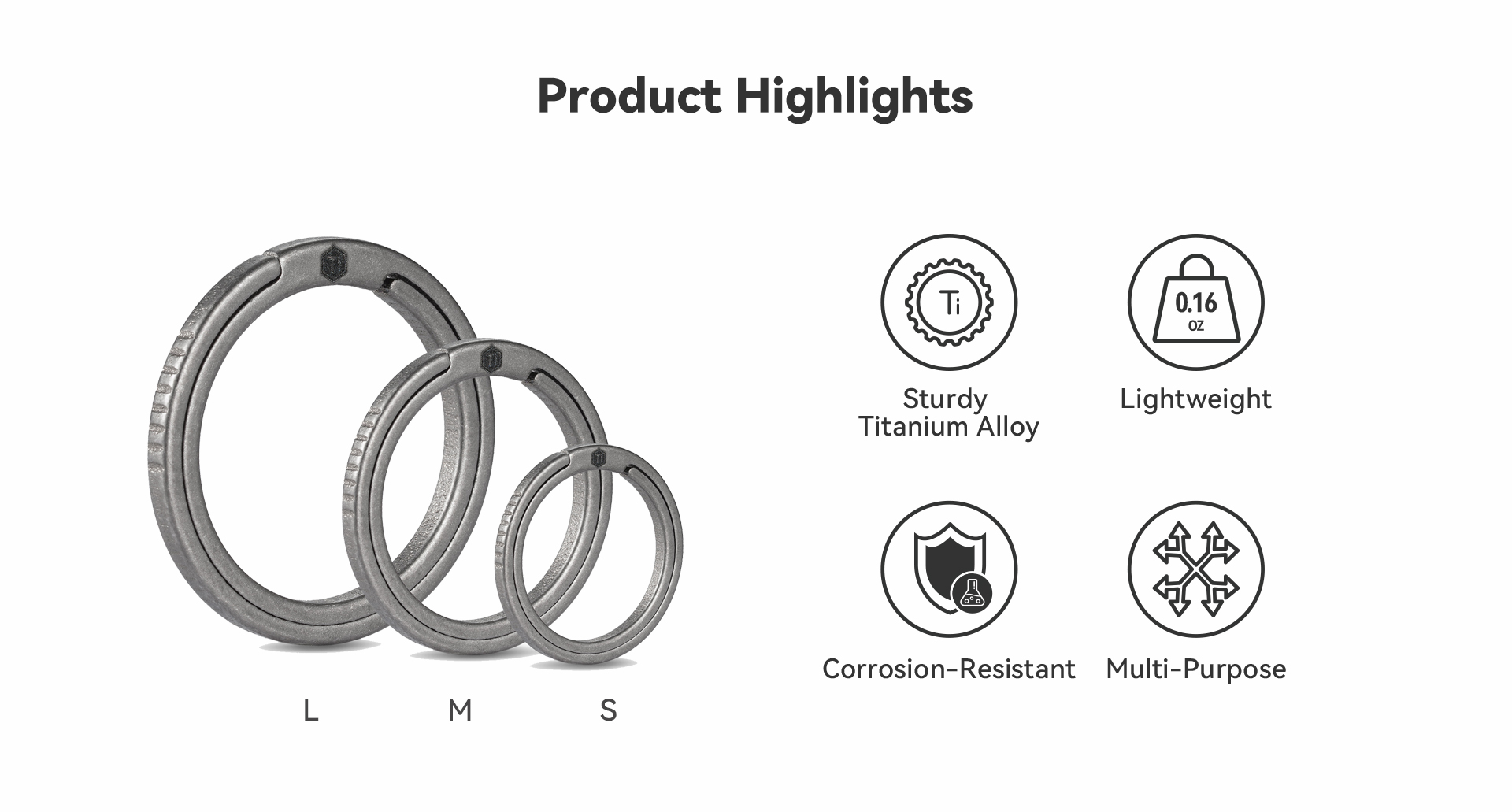 Sturdy, Lightweight Titanium Alloy Material
Weighing only 0.16 oz total for all three, these keyrings are made of titanium alloy, which is lightweight, strong, and highly resistant to corrosion. They are stonewashed and sandblasted, so they feel smooth and look nice.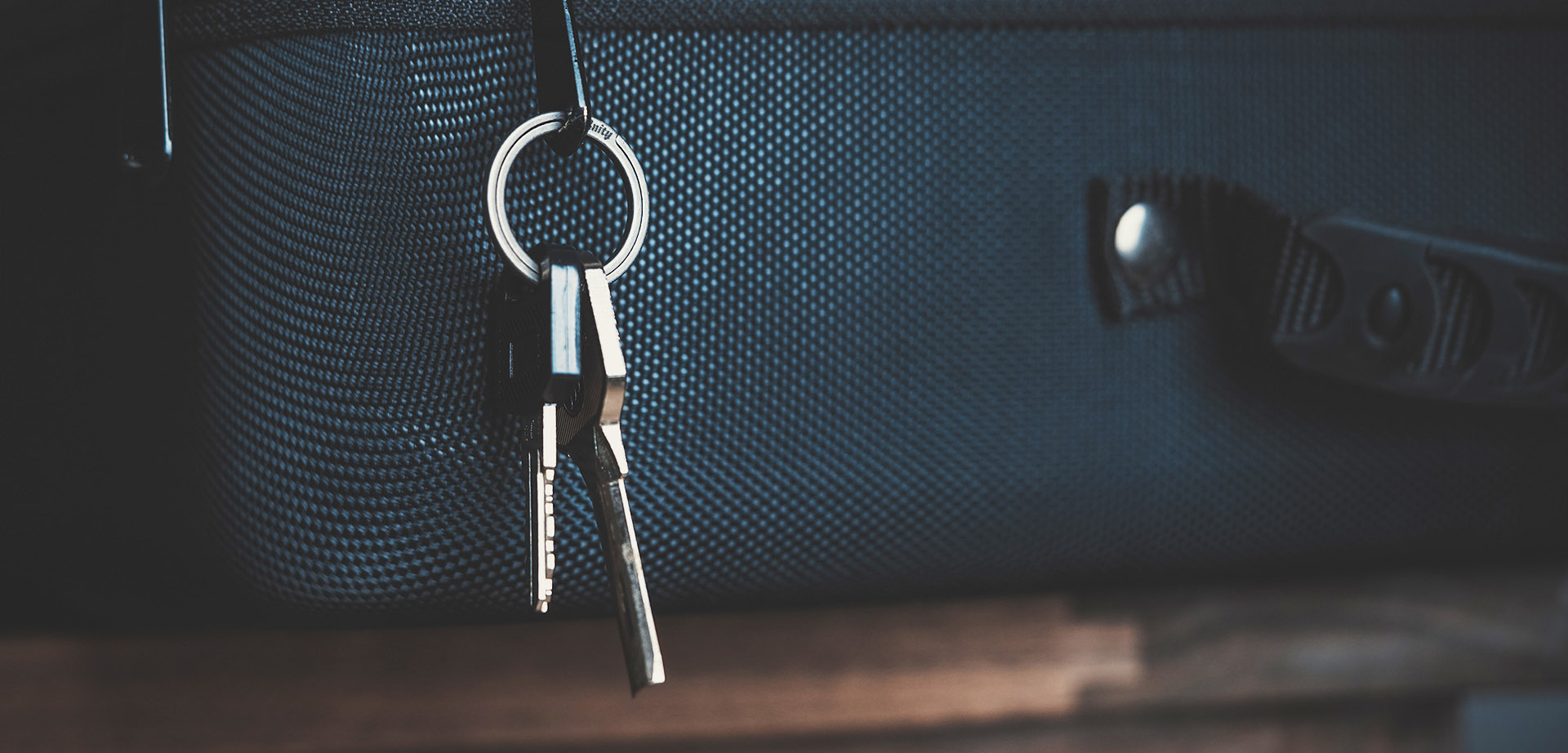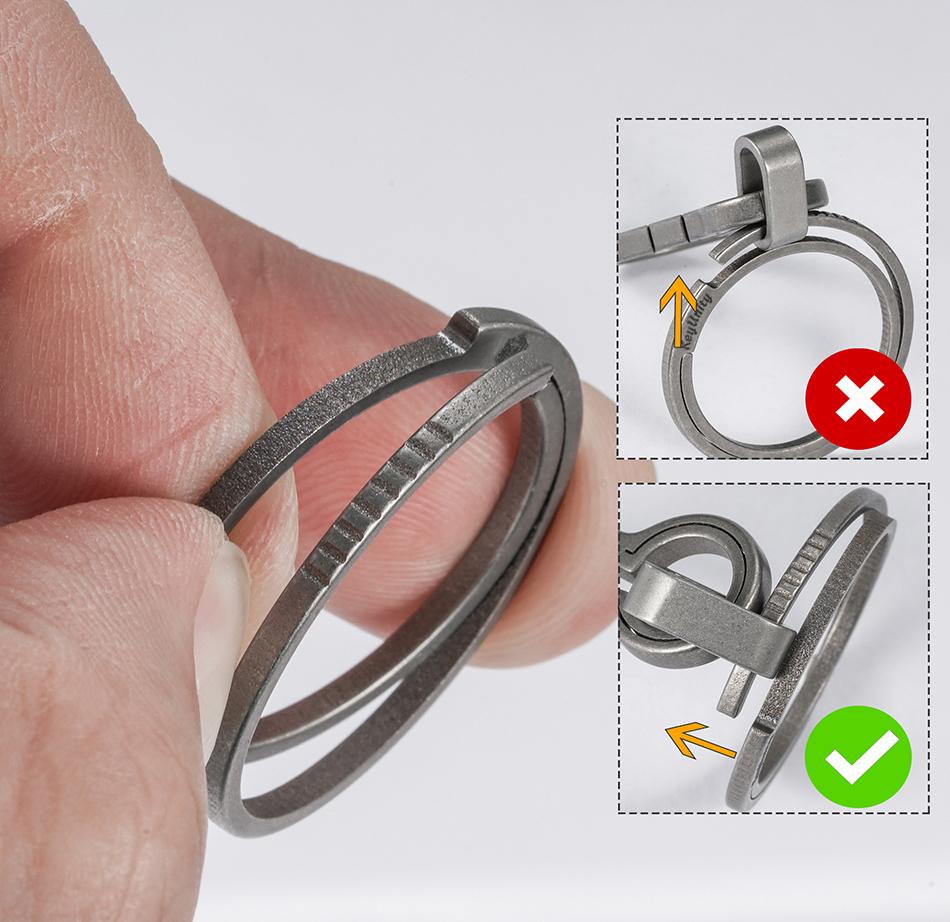 Easy Side-Pushing Design
The innovative side-pushing system is labor-saving, requiring no prying and no gouging of your fingers or fingernails, allowing you to put on or remove a key quickly and easily without pain or inconvenience.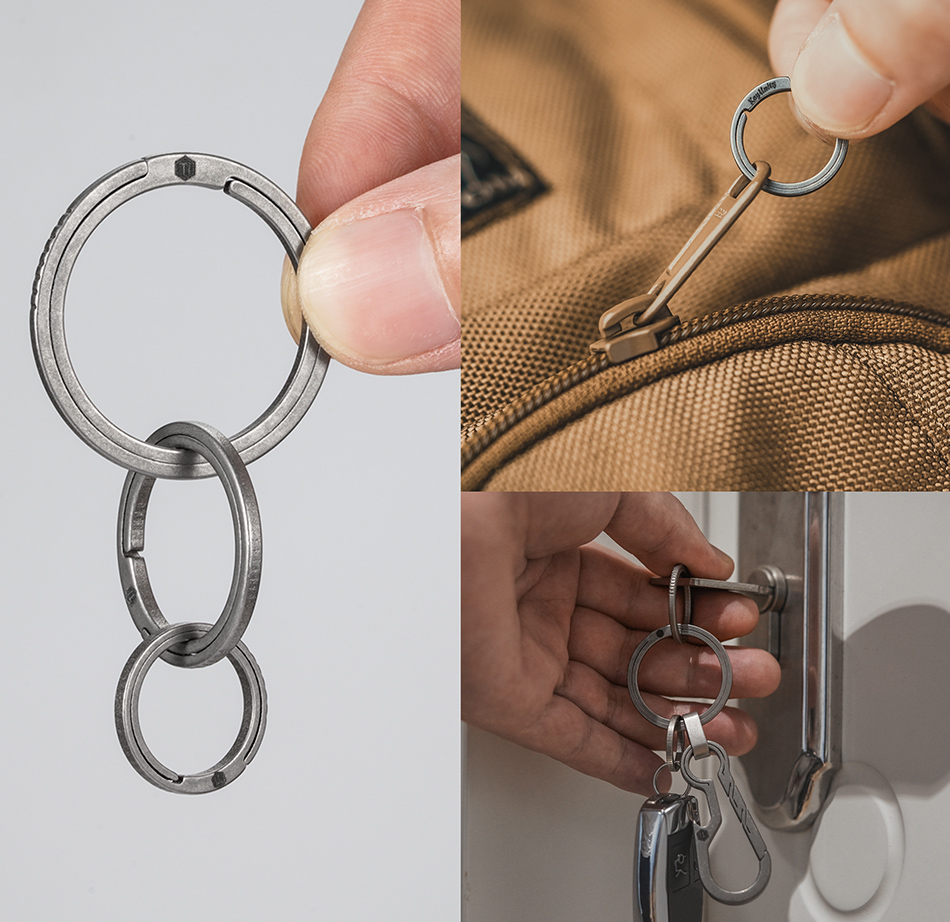 Great Versatility
This set includes three different keyring sizes, and it is ideal for you to use to keep your house, work, and/or car keys, as well as small EDC items, well-organized.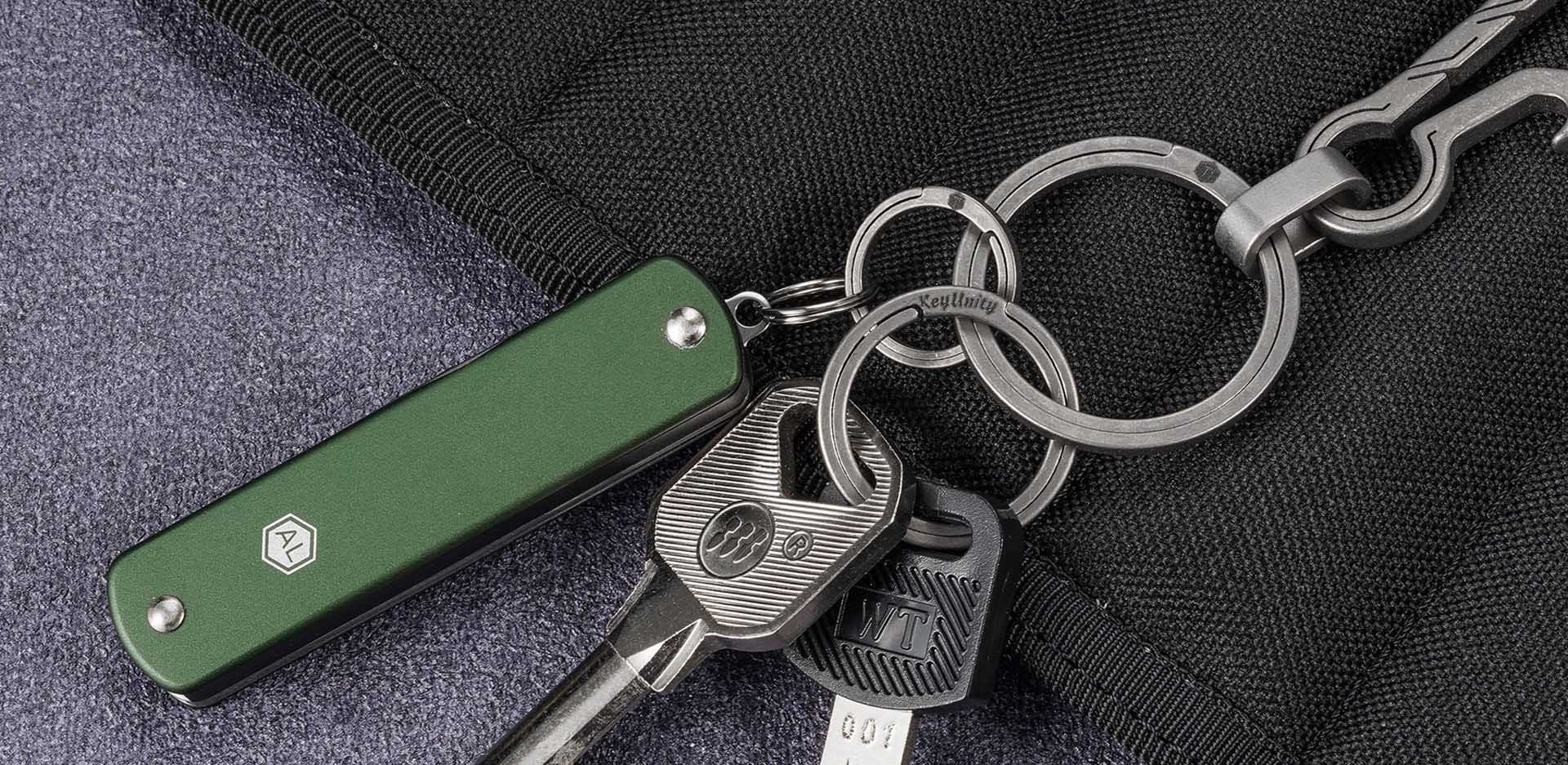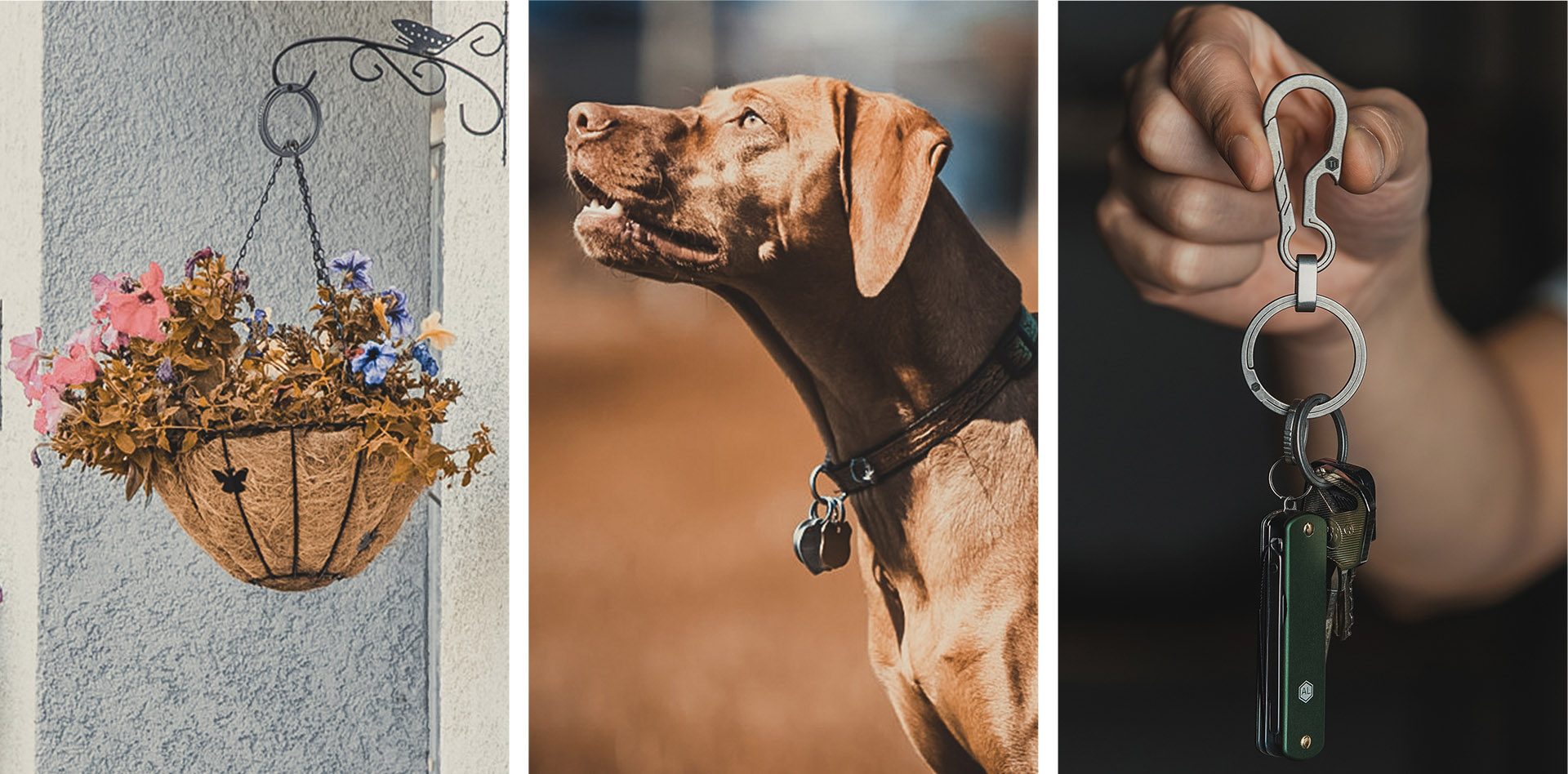 Material(s)
Titanium Alloy
Outer Diameter
S: 0.69 in (17.5 mm); M: 0.98 in (25 mm); L: 1.3 in (33 mm)
Inner Diameter
S: 0.53 in (13.5 mm); M: 0.75 in (19 mm); L: 1.04 in (26.5 mm)
Wire Diameter
S: 0.09 in (2.3 mm); M: 0.1 in (3.2 mm); L: 0.14 in (3.6 mm)
Max. Opening
S: 0.07 in (2 mm); M: 0.2 in (5 mm); L: 0.3 in (8 mm)
Package Contents
3 x Keyrings, 1 x Storage Case
Chronological Order
|
Default Sort Order