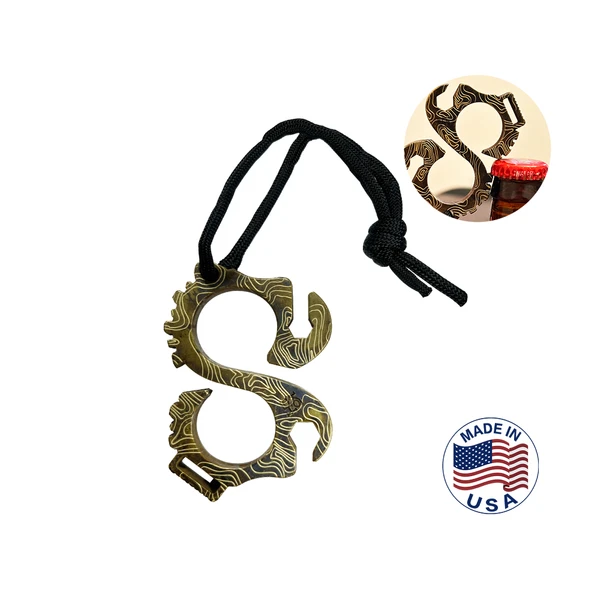 KOCH TOOLS Solo 2.0 Brass Pocket Tool with Lanyard - Topo (Obuy Exclusive)
Features
● Made in the USA.
● Obuy exclusive pattern version.
● This piece is the evolution of the original Solo with the same bottle opener function, a relocated lanyard hole, 5/16" and 1/4" Hex holes, and an additional dangler slot at the bottom for keys and such.
● Designed to be a novelty bottle opener and a handy tool for light duty.
● Comes with a lanyard.