The NATUREHIKE Folding Reclining Rocking Camp Chair lets you recline in comfort after a long day of outdoor adventure. Its strong construction will ensure you always feel stable and balanced as you relax in it, while its foldability, light weight, and included carry bag make it easy to take along anywhere.
Please Note
1. DO NOT exceed the weight limit of the chair.
2. For proper setup of the frame, insert the leg poles and seat support pole for each side of the frame into the 4-way connector until the white line on each is even with the end of the connector.
3. Always sit centered on the chair in the middle of the seat, NOT on the side, to keep from tipping the chair and falling.
4. DO NOT stand on, bounce on, or swing aggressively in the chair.
5. DO NOT let children use or play with the chair.
6. DO NOT use the chair on uneven, slippery, frozen, or unstable surfaces.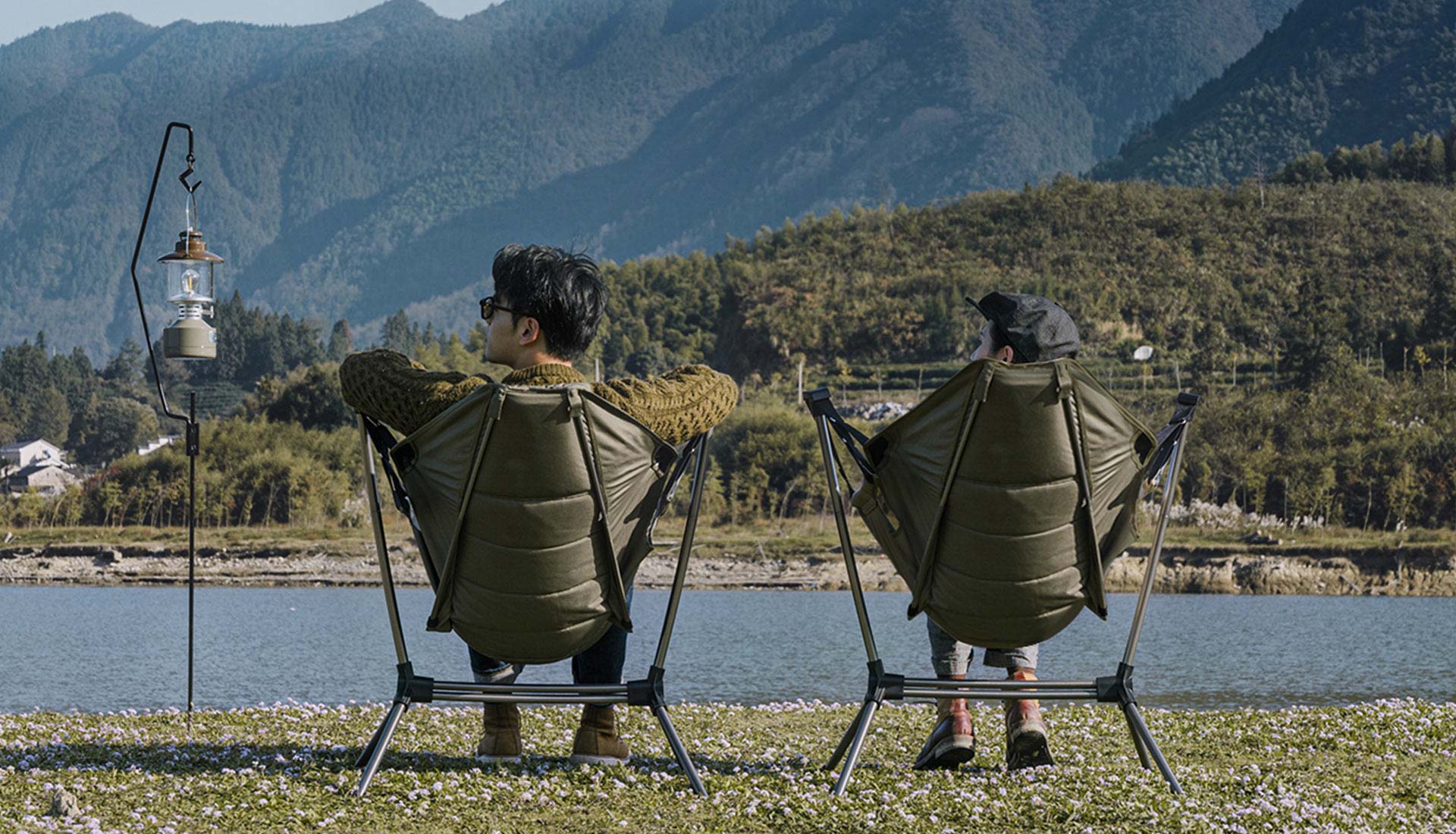 Naturehike
Folding Reclining Rocking Camp Chair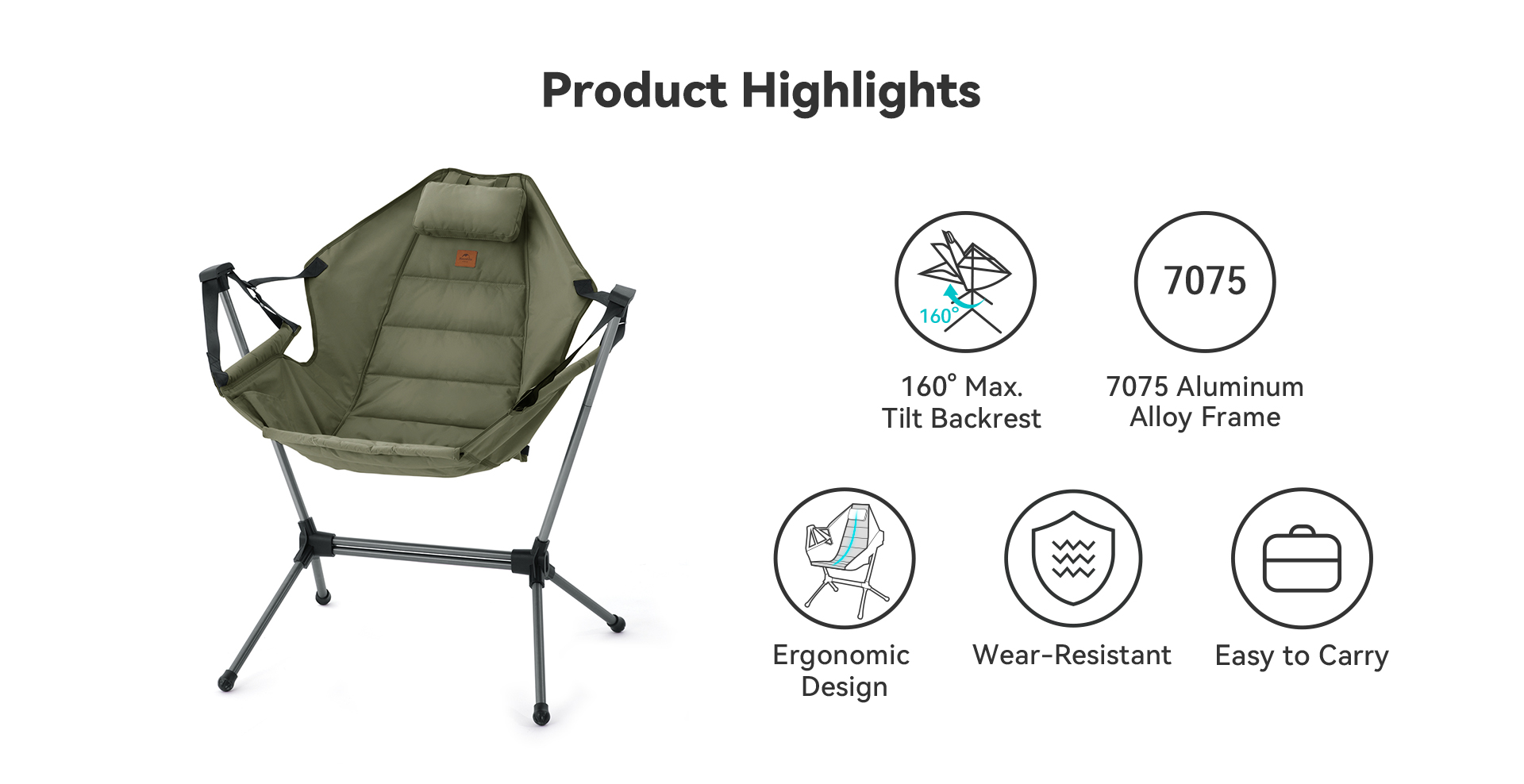 Recline, Rock, and Relax
Designed with a supportive, comfortable seat suspended above a sturdy frame, this chair has the ability to both rock and recline. With a max. tilt angle of 160°, the seat's backrest automatically adjusts as you recline or sit up, giving you a very natural-feeling and comfortable sensation. Swing back and forth, recline, stretch out, or sit up—enjoy the versatility of this chair!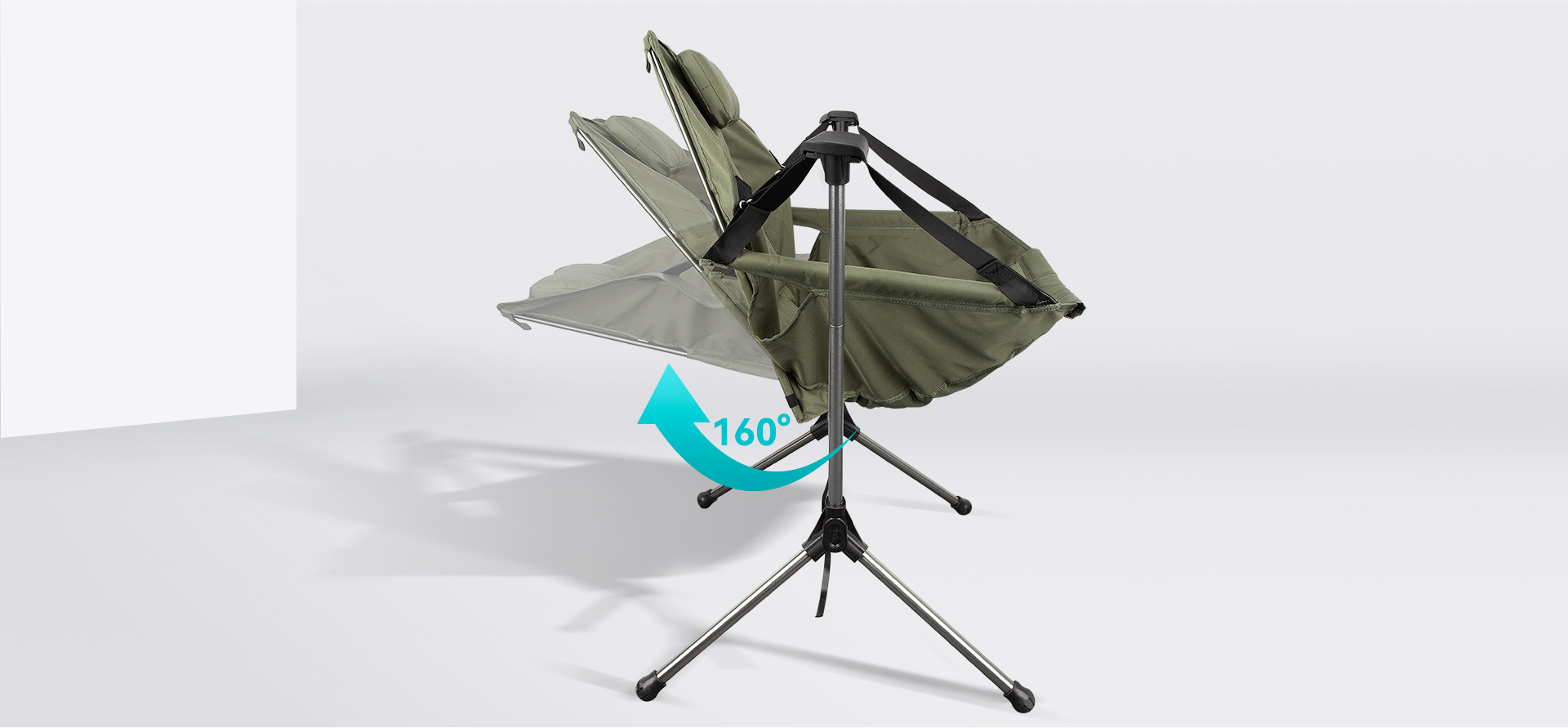 Sturdy Frame Construction
The sturdy aerospace-grade 7075 aluminum alloy frame construction with triangular leg structure makes for a stable, durable, and well-balanced chair with a weight capacity of 330 lb.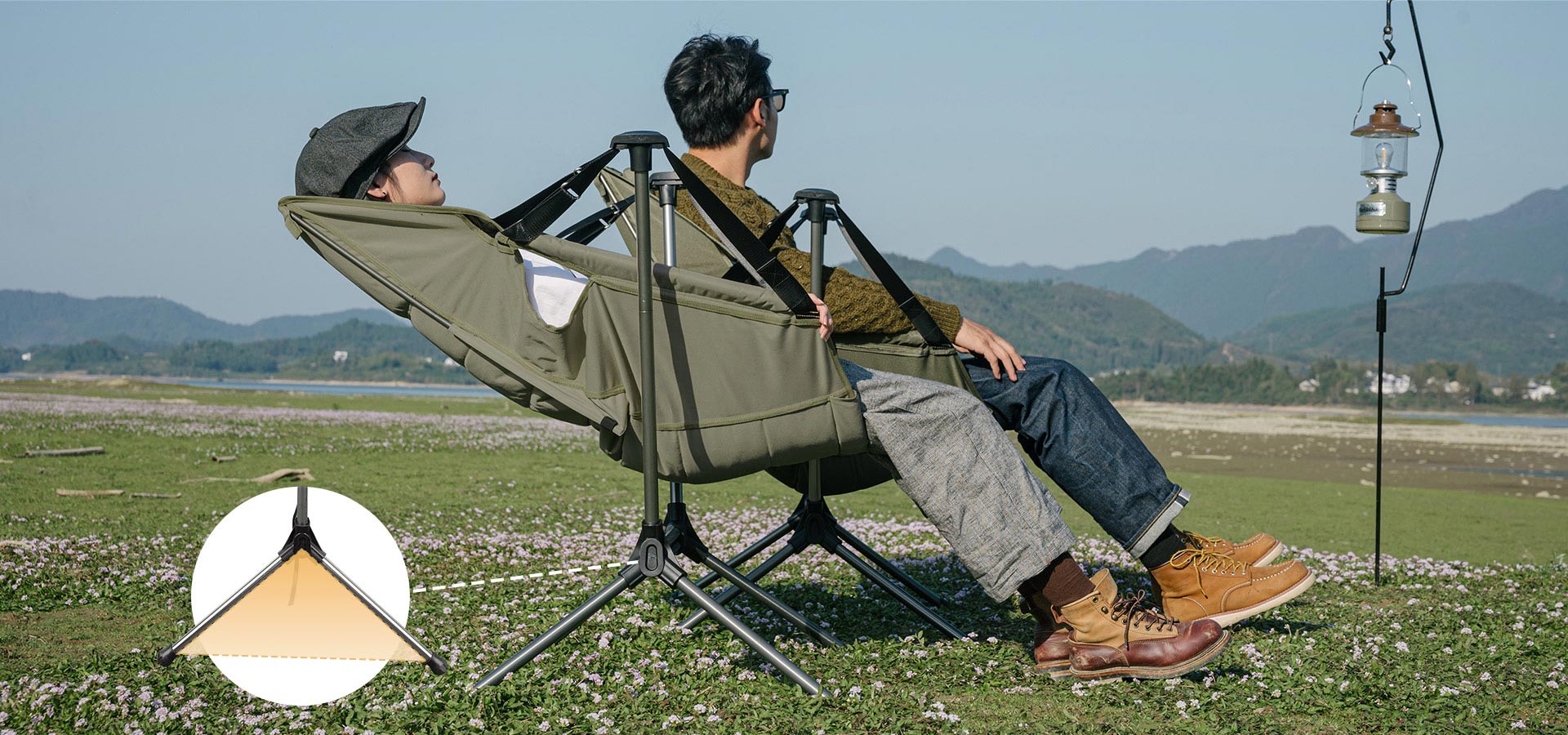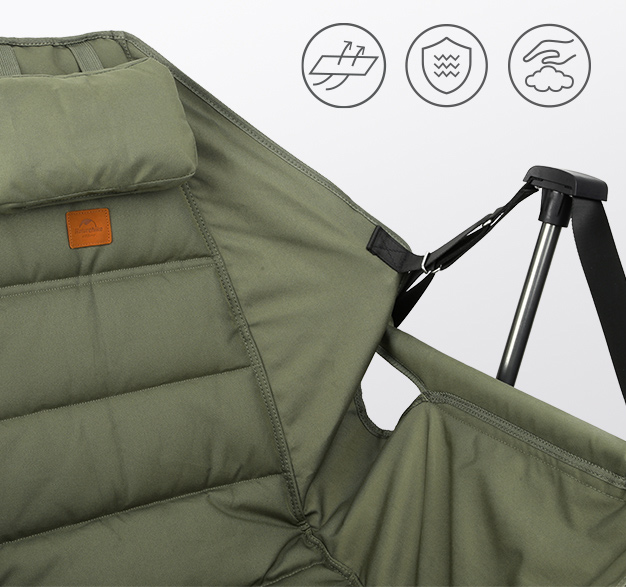 Durable, Breathable Seat
The 600D Oxford polyester seat breathes well even on hot days and is highly resistant to wear, allowing the chair to last season after season.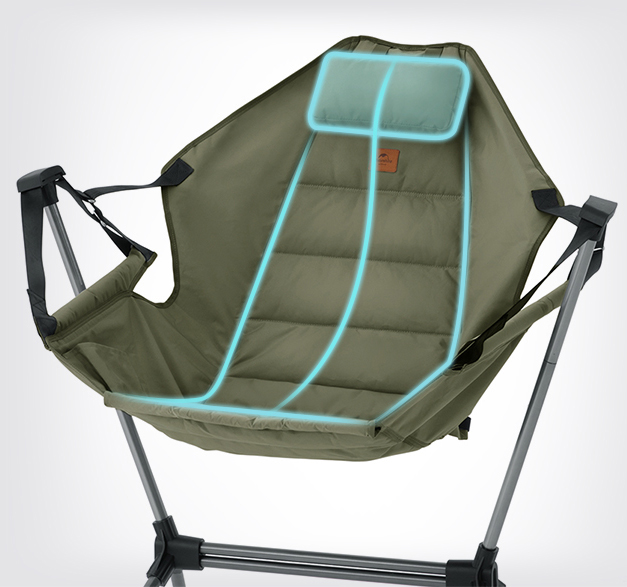 Comfortably Padded Seat
This chair features an integrated pillow, a high back, and comfy padding in the middle of the back and seat that conforms to your body's curves, making it ideal for long lounging sessions.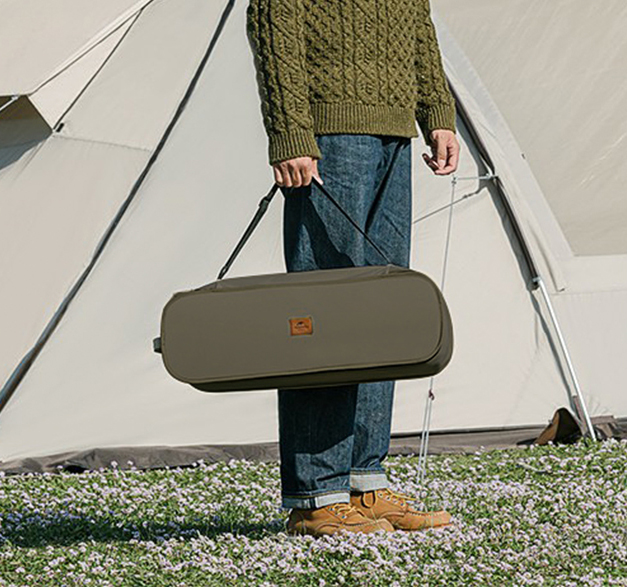 Easy Storage and Carrying
The rocking camp chair conveniently breaks down and packs up into the included carry bag, making it easy to take with you anywhere.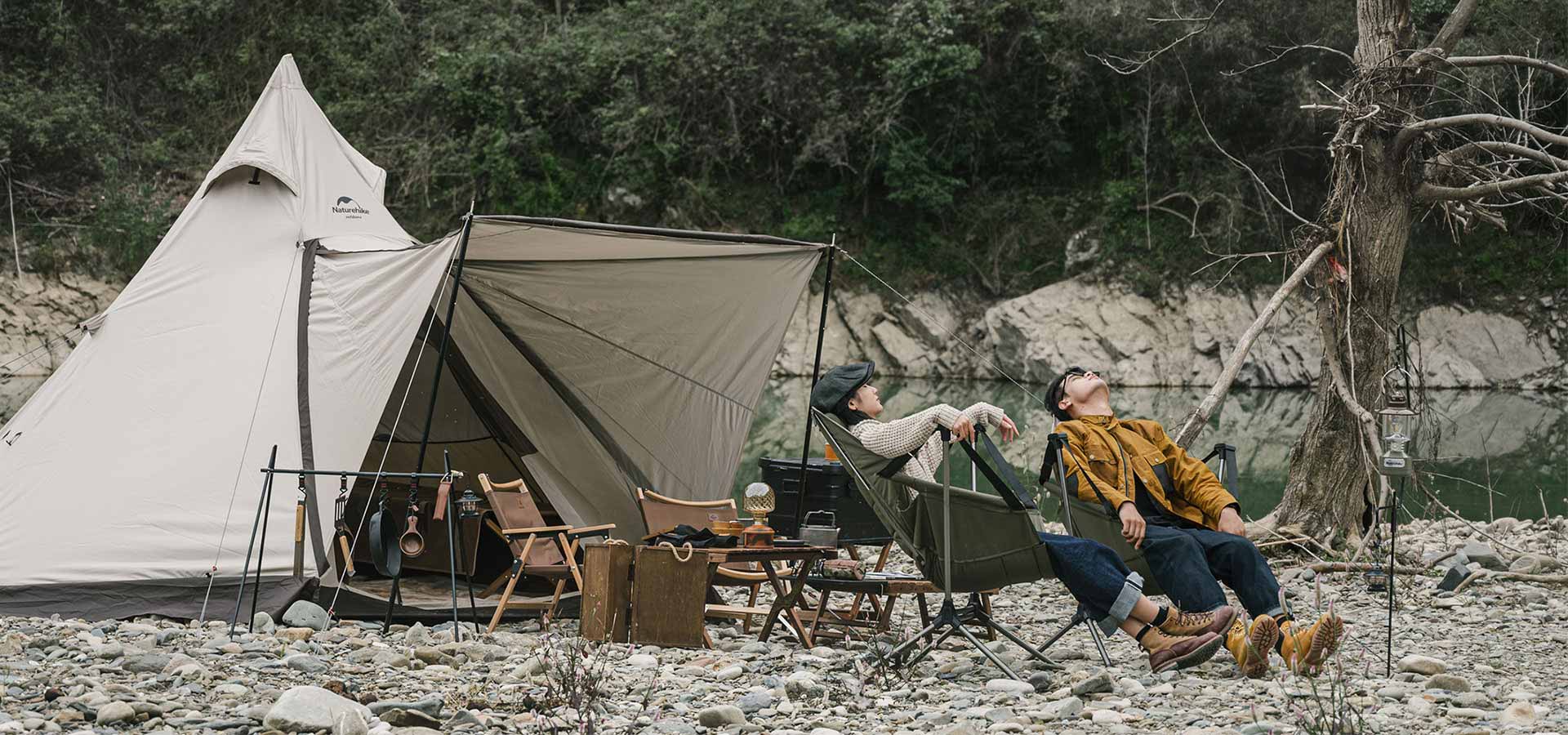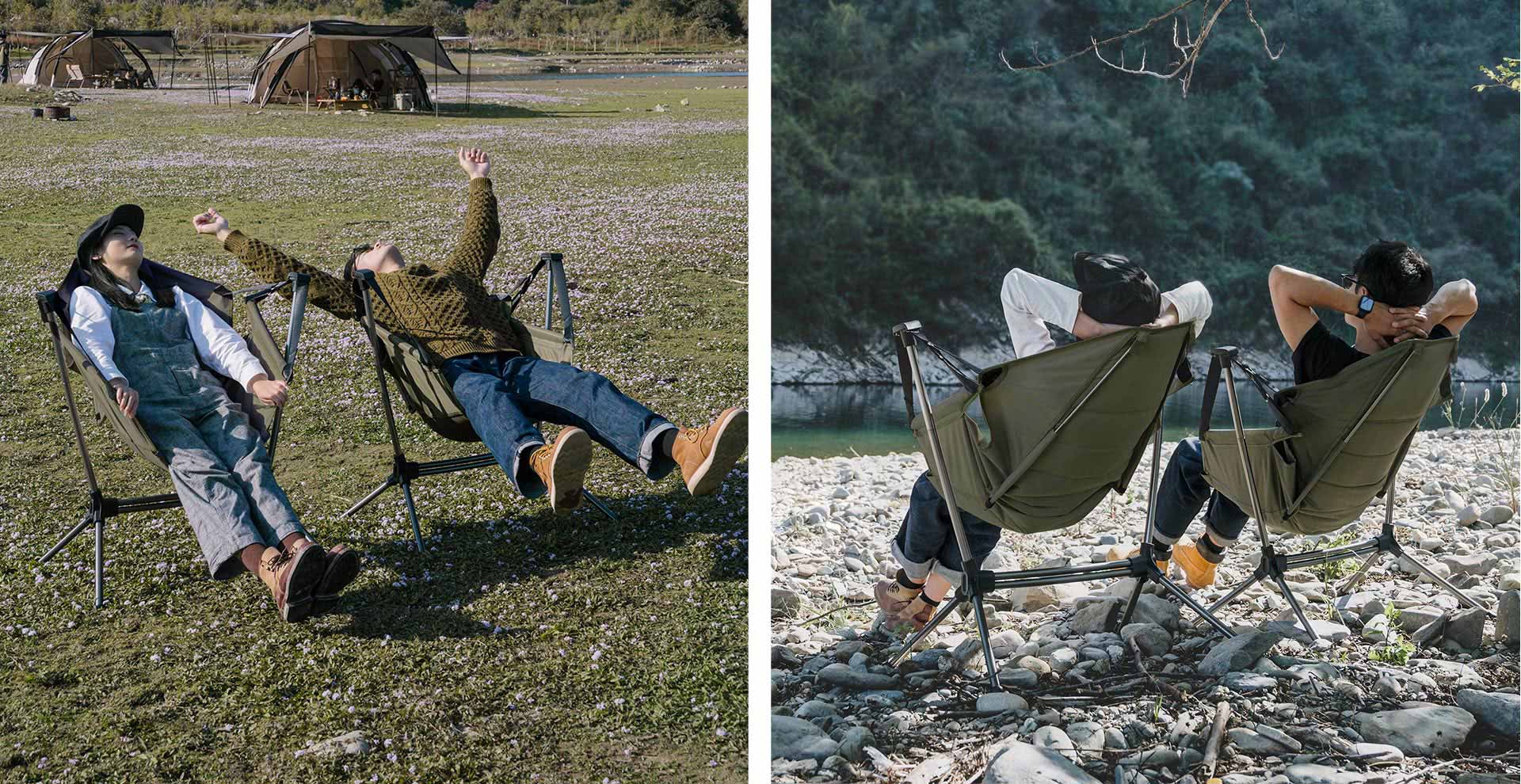 Frame Construction
7075 Aluminum Alloy
Seat Material(s)
600D Oxford Polyester
Dimensions
28.7 x 24.8 x 42.1 in (73 x 63 x 107 cm)
Packed Size
22.8 x 7.1 x 7.9 in (58 x 18 x 20 cm)
Weight
6.4 lb (2.9 kg) Excluding Carry Bag
TECHNICAL CHARACTERISTICS
Weight Capacity
330 lb (150 kg)
Seat Height
22.0 in (56 cm)
Package Contents
1 x Seat, 1 x Frame, 2 x Backrest Support Rods, 1 x Carry Bag
Chronological Order
|
Default Sort Order