Catch your zzz's while you're off-road with the Naturehike Cuckoo Rectangular Self-Inflating Sleeping Pad, an oversized pad that is compact enough for any trip into the backcountry—yet thick enough to keep you off the cold ground for a good night's sleep.
Please Note
1. Keep this product out of the reach of pets.
2. DO NOT use this product as a flotation device.
3. Keep this product away from high heat and open flame. DO NOT expose it to direct sunlight for long periods of time.
4. If you are not using this product in a tent, please use a ground cloth under this product to prevent it from being inadvertently punctured by thorny plants or sharp debris.
5. DO NOT store this product in a car or tent in the sun while inflated, as the air inside it will expand and could cause damage.
6. DO NOT over-inflate this product, especially for users over 220 lb. It's recommended to leave some room for air pressure for a longer product lifetime. This product is NOT for users over 330 lb.
7. It is recommended to inflate and use the product before your outdoor adventure to check the product for any damage or leakage.
8. Repair patches can only be used on the flat surfaces of the product, and the damaged area must be smaller than 0.39 in.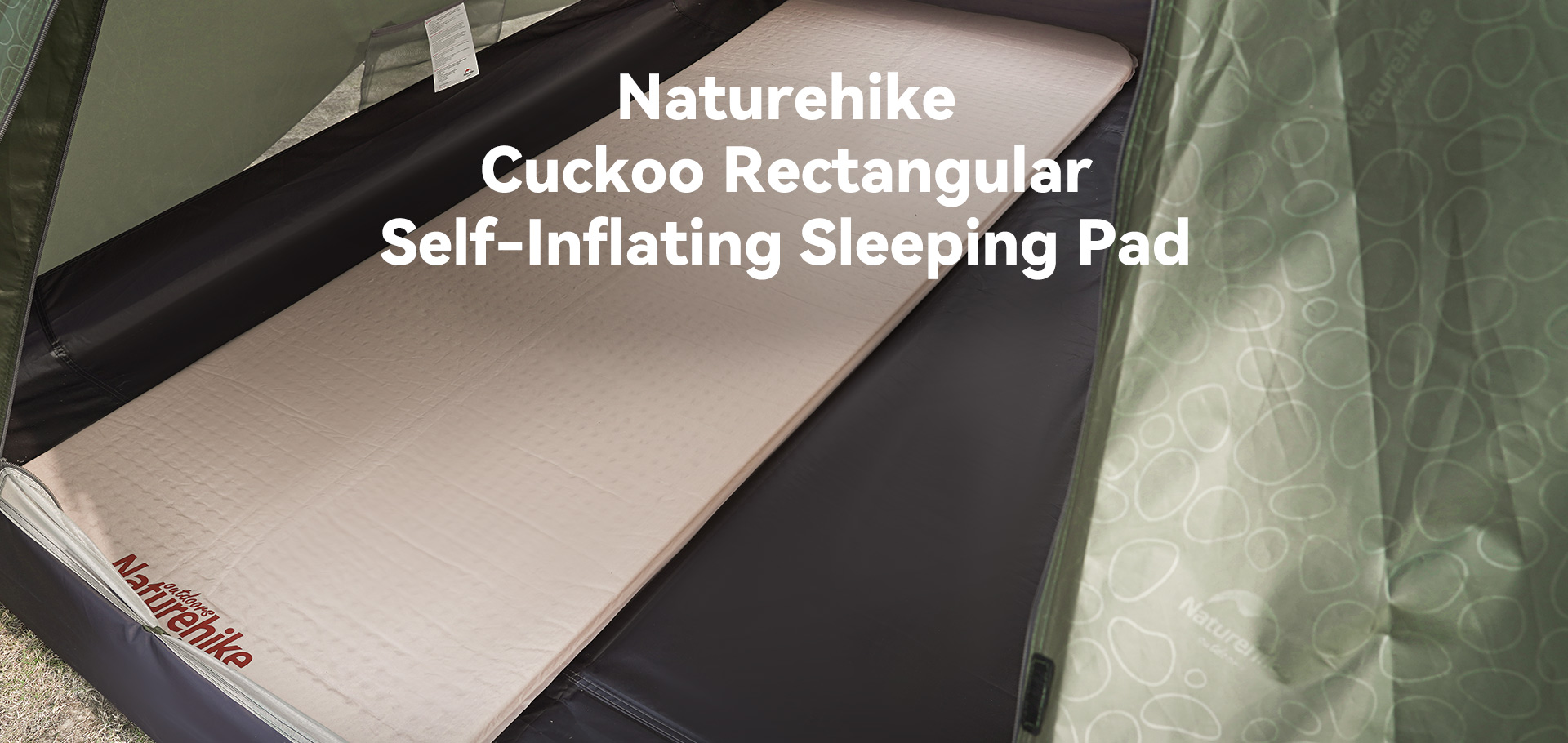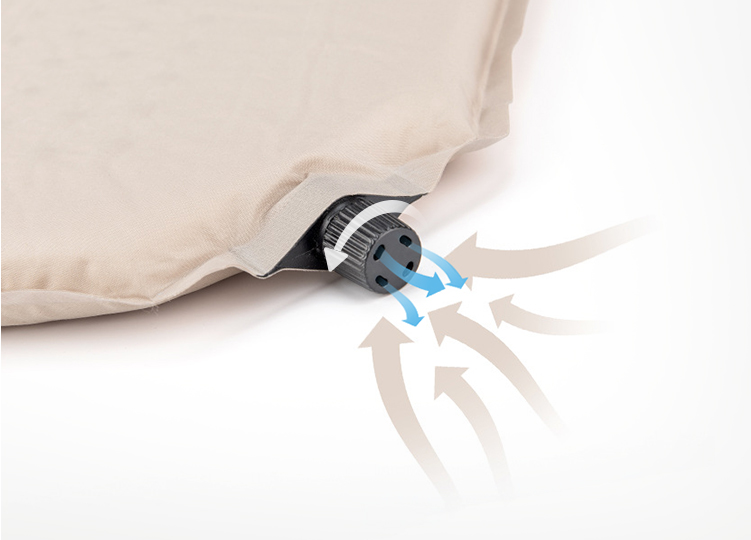 Easy Inflation and Deflation
Utilizing two twist-lock valves, which screw to open for air in and out and screw back down to seal, this self-inflating sleeping pad makes setting up and breaking down a breeze. You can top it off by inflating it with your mouth or release some air to get the desired firmness.
Comfortable Sleep Experience
With stretch fabric on the outside, moisture-proof PVC seal composite layers, and open-cell foam inside to keep you off the cold, damp ground for insulation, this sleeping pad makes no noise when you move during the night, providing a comfortable, quiet night's sleep.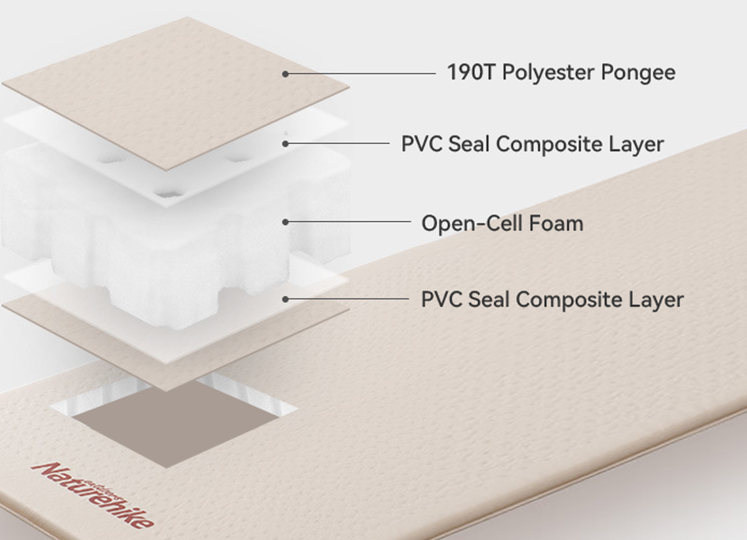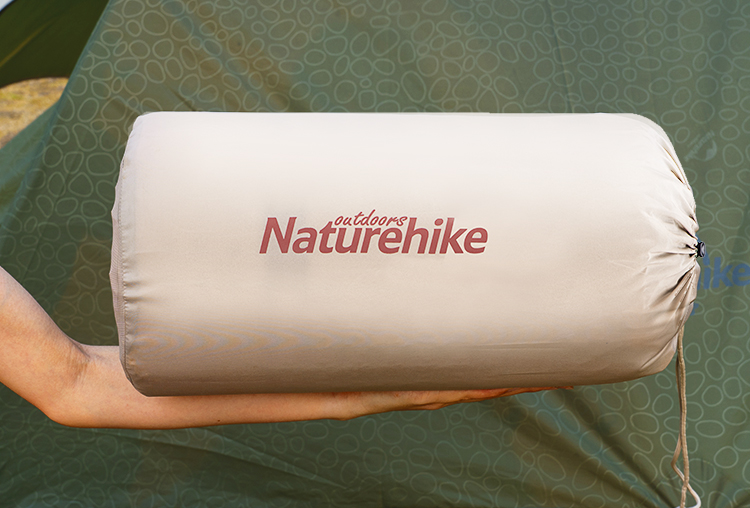 Compact Storage
Weighing 3.6 lb, this lightweight sleeping pad can be rolled up, secured with two elastic straps, and packed down small into the included stuff sack, making it ideal for your next adventure.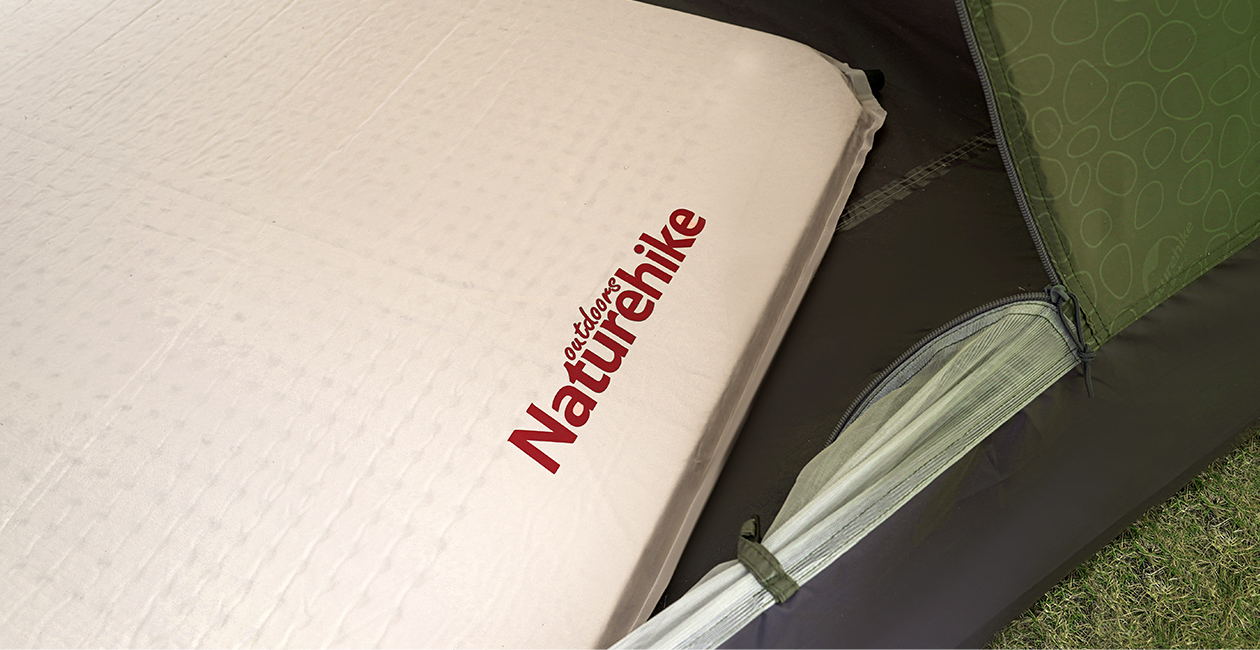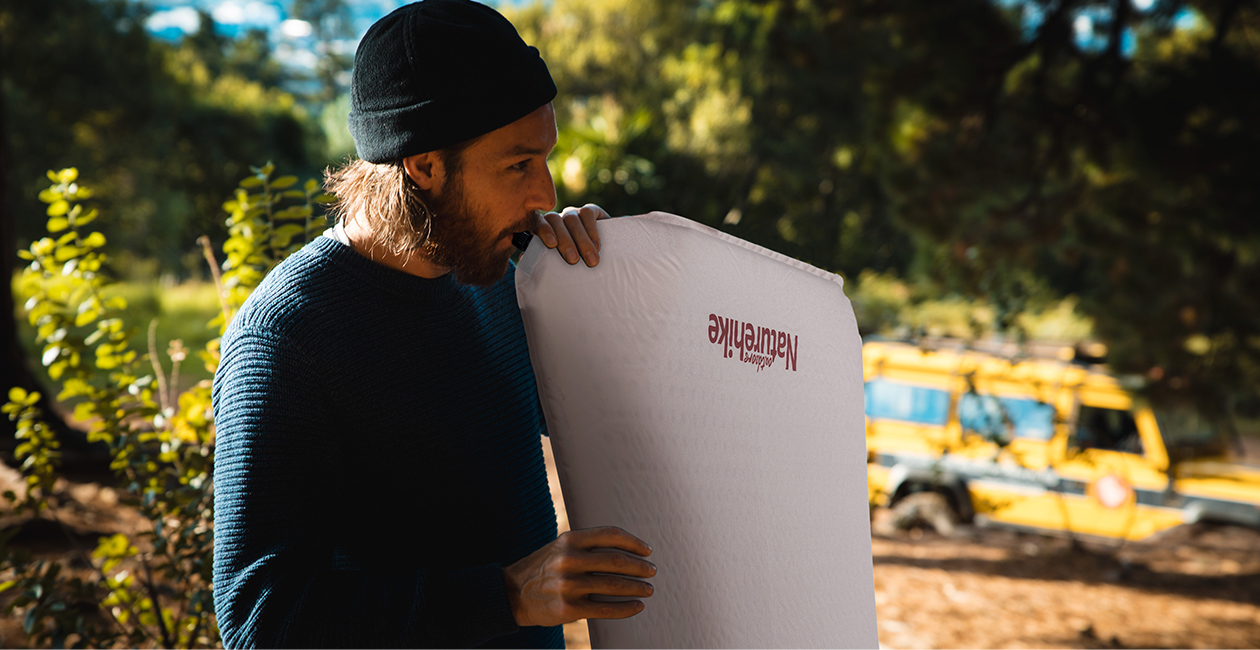 Material(s)
190T Polyester Pongee
Sleeping Capacity
1-Person
Sleeping Pad Shape
Rectangular
Sleeping Pad Type
Self-Inflating Pad
Insulation Type
Open-Cell Foam
Pad Thickness
1.2 in (3 cm)
Packed Size
7.1 x 16.5 in (18 x 42 cm)
Dimensions
78.7 x 29.5 x 1.2 in (200 x 75 x 3 cm)
Package Contents
1 x Sleeping Pad, 2 x Elastic Straps, 2 x Self-Adhesive Repair Patches, 1 x Stuff Sack
Chronological Order
|
Default Sort Order