The NATUREHIKE Inflatable Camp Pillow provides you with a comfortable, supportive, and silent night's sleep thanks to its ergonomic design and quality construction. Whether you're on a backcountry adventure or just riding in the backseat of the car, with Naturehike, you'll be able to have the perfect portable pillow with you.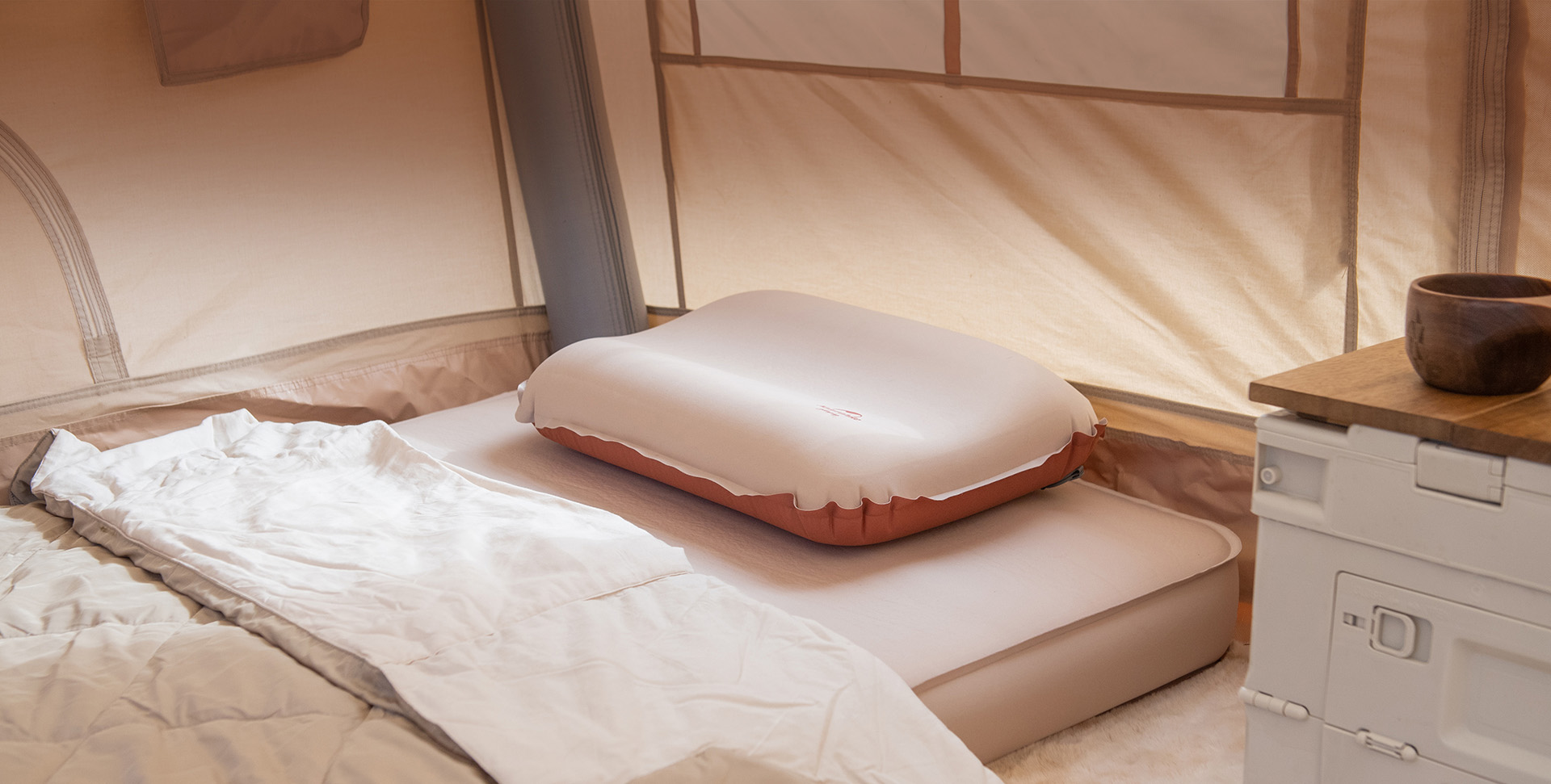 Naturehike
Inflatable Camp Pillow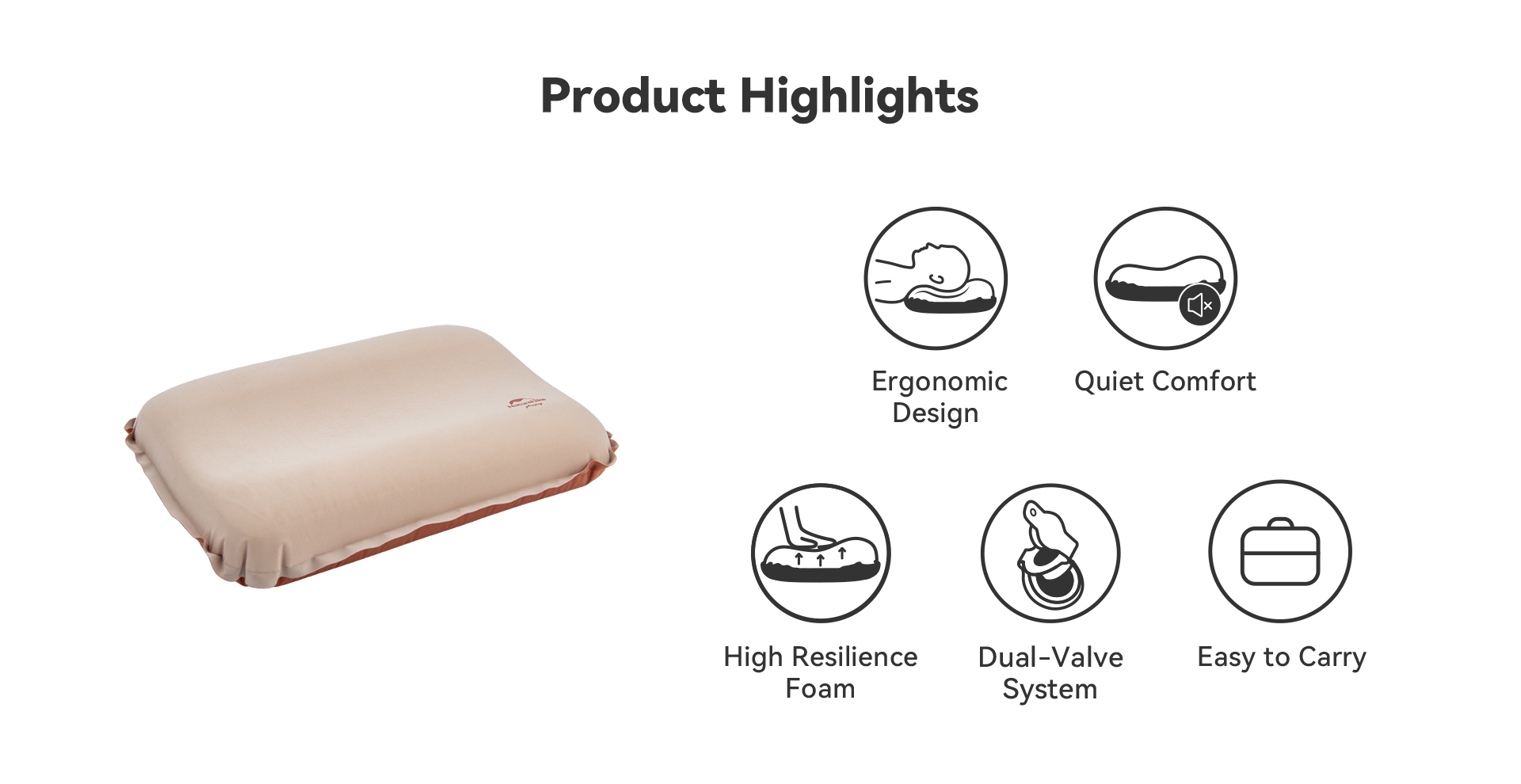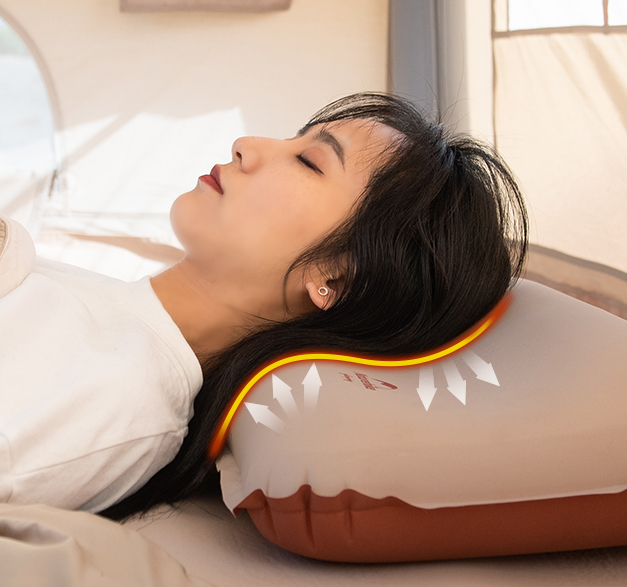 Ergonomic Support
The pillow is designed to ergonomically contour and support your head and neck, encouraging natural spinal alignment, and providing you with a comfortable night's sleep in the backcountry.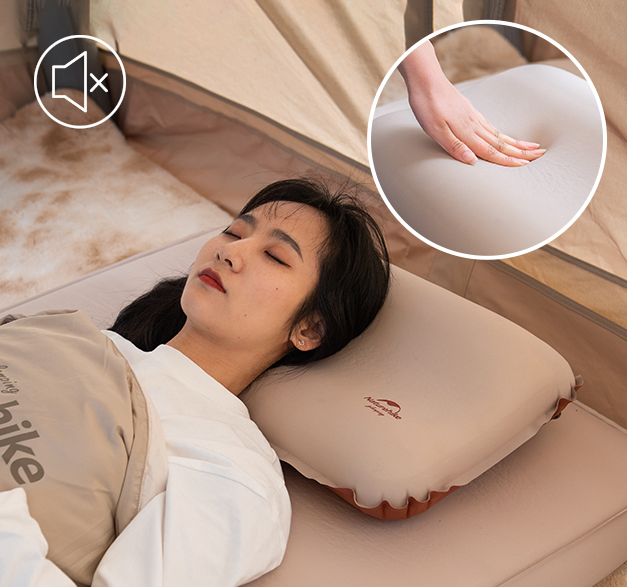 Soft and Quiet
With smooth 30D stretch fabric outside for skin-friendly softness and high resilience foam inside for soft, supportive comfort, the pillow makes no noise when you move during the night, providing a quiet night's sleep for you and others in your tent.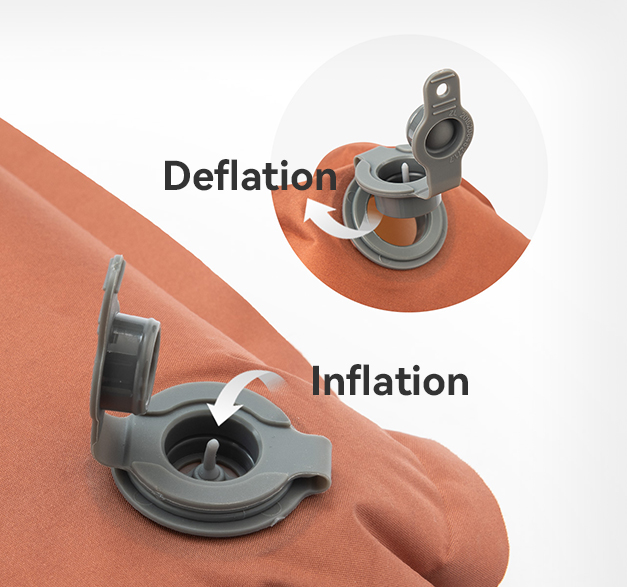 Easy Inflation and Deflation
The dual-valve system consists of a smaller one-way valve for easy inflation and a larger valve for quick deflation. The pillow packs down small into the included stuff sack after deflation, so you're ready for adventure without compromising on bulk.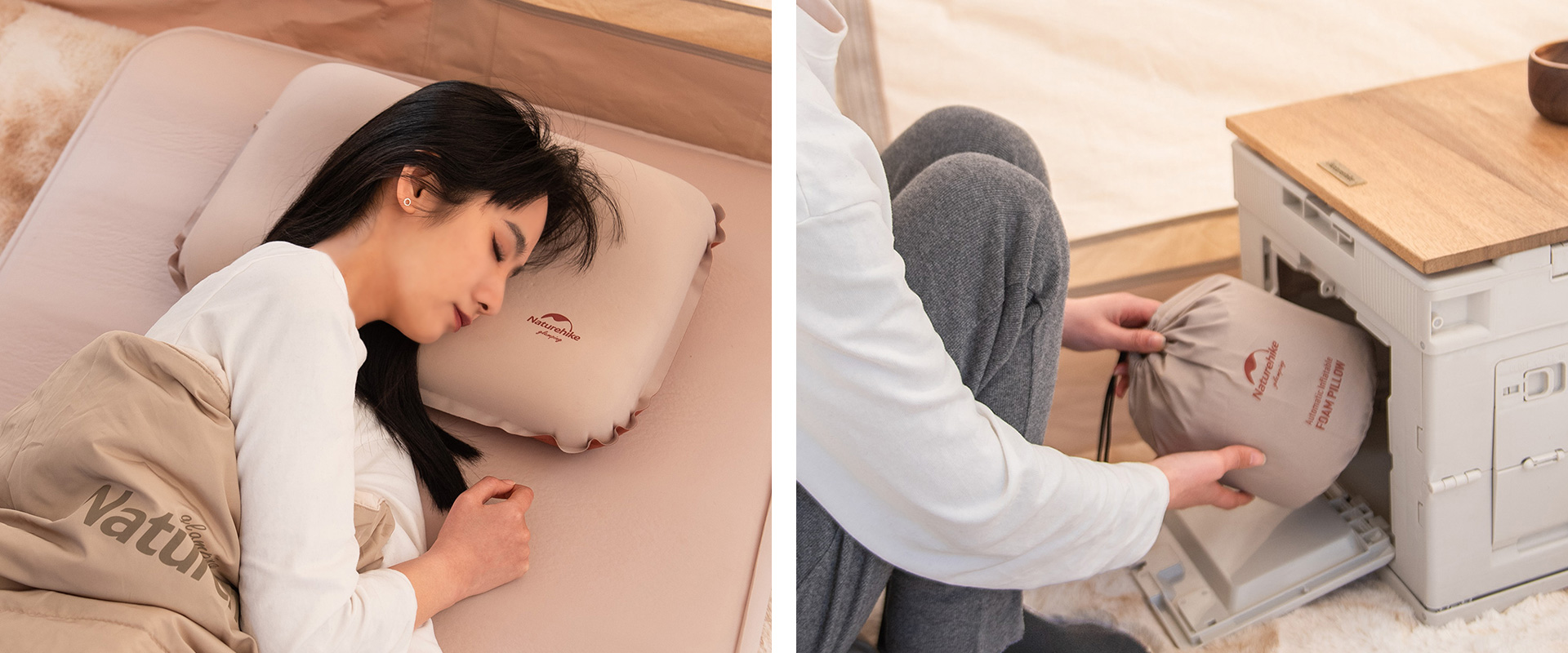 Get your NATUREHIKE Inflatable Camp Pillow (sold separately) covered! The skin-friendly, breathable NATUREHIKE 14" x 20" Pillowcase keeps your pillow clean and offers you a comfy and quiet night's sleep.
Naturehike
Pillowcase with Valve Eyelet
(for Inflatable Camp Pillow)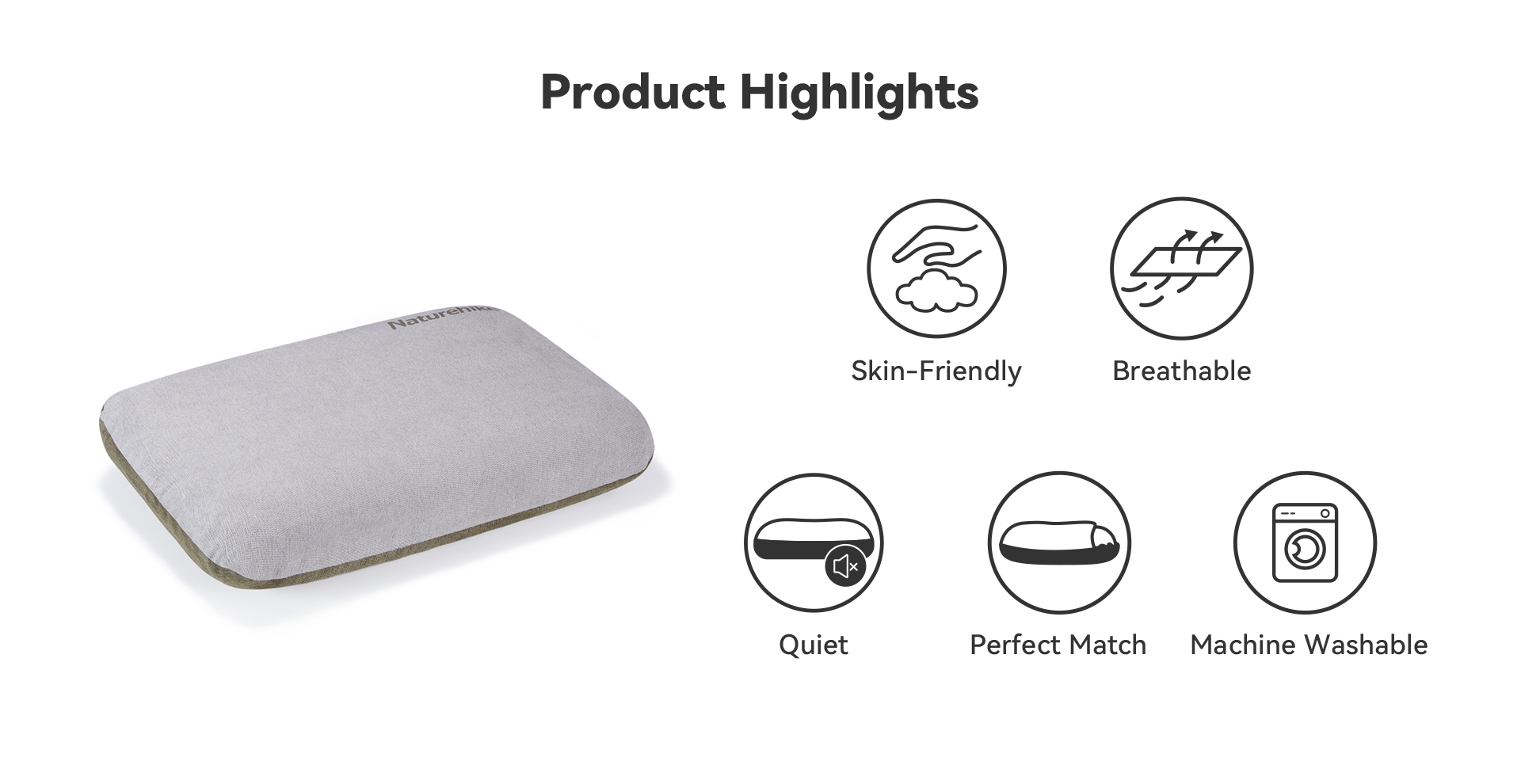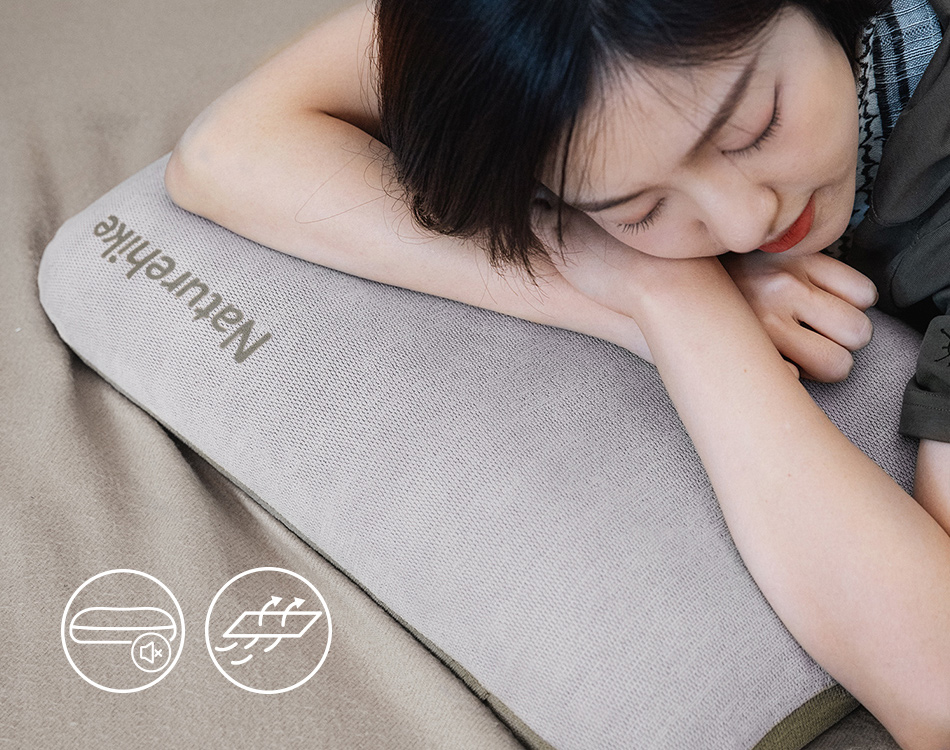 Better Sleeping Experience
The skin-friendly, breathable, quiet, anti-slip fabric makes this pillowcase a very comfortable place to lay your head, and it makes no noise when you move during the night, providing a quiet, sound night's sleep for you and anyone else in your tent.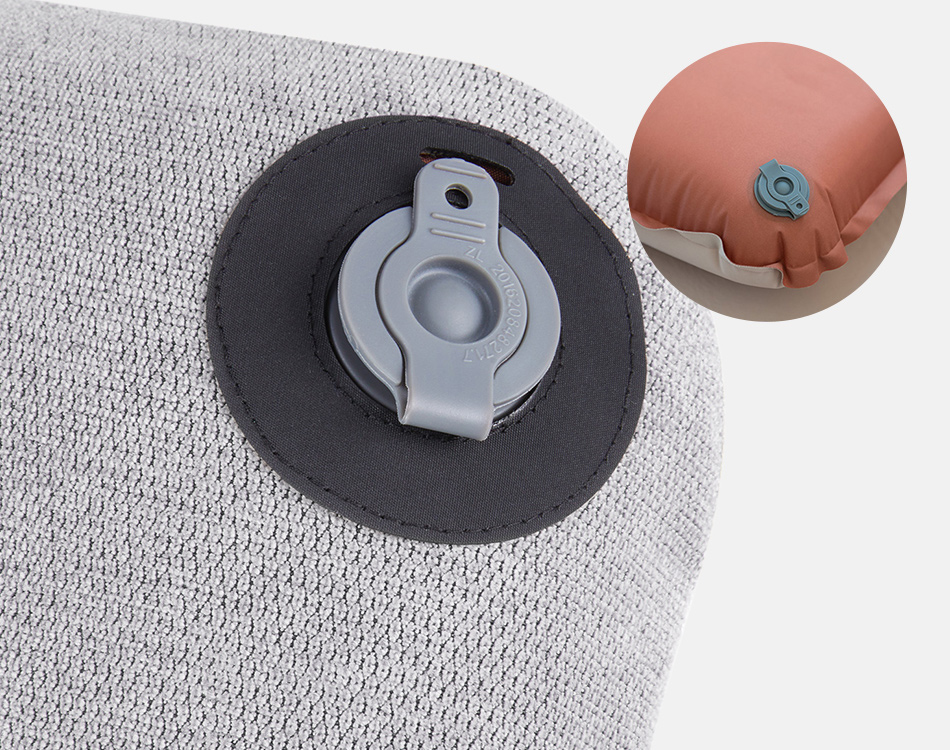 Perfect Match
This is the matching pillowcase for our Naturehike Inflatable Camp Pillow, and it is designed with an eyelet that fits over the valve of the pillow. This allows you to quickly inflate and deflate it without having to remove the pillowcase.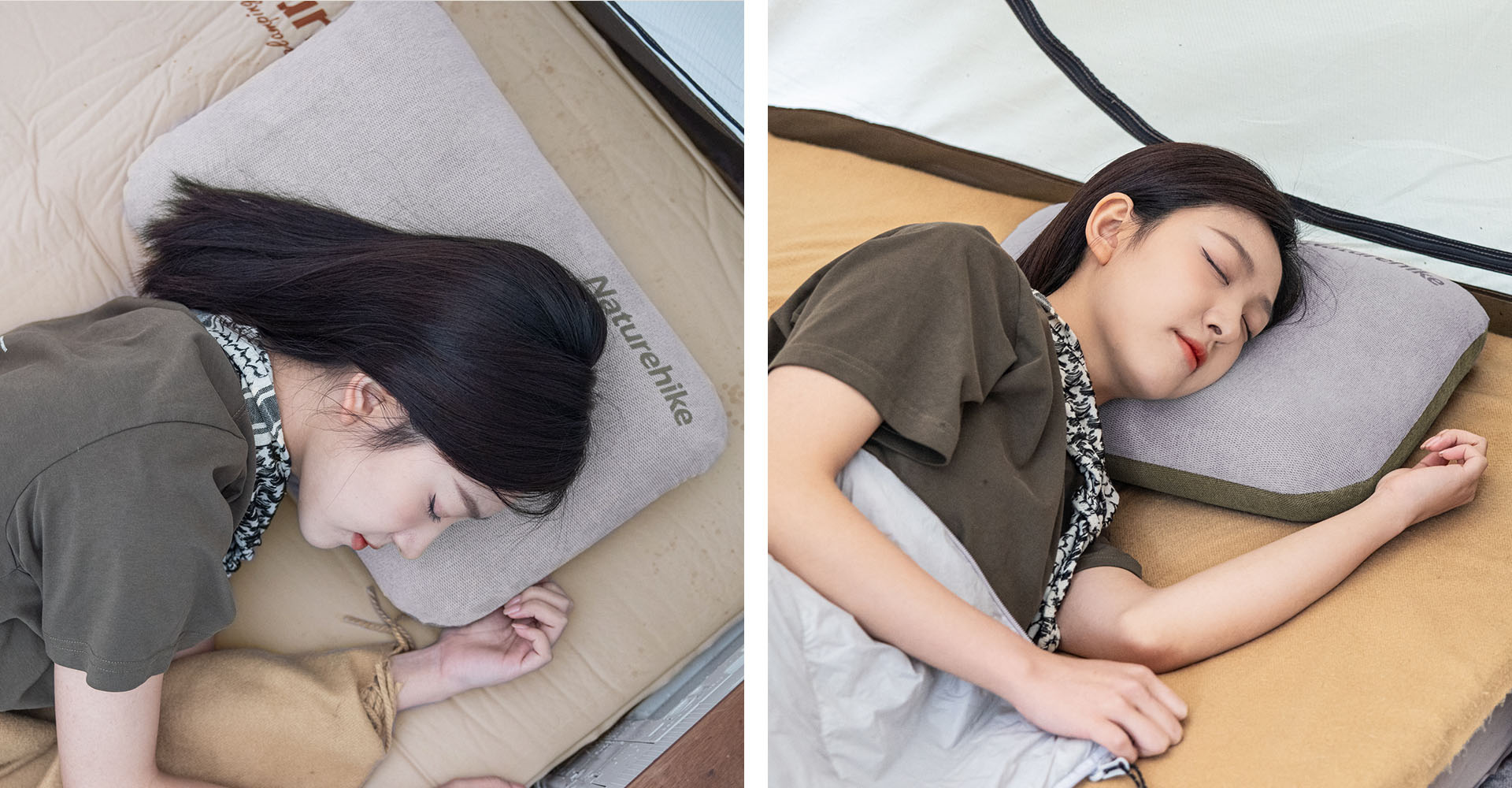 Material(s)
Pillow: 30D Stretch Fabric, 190T Polyester, TPU; Pillowcase:Polyester
Dimensions
Pillow: 18.1 x 11.8 x 4.7 in (46 x 30 x 12 cm); Pillowcase: 20 x 14 in (51 x 36 cm)
Packed Size
Pillow: 5.9 x 6.7 in (15 x 17 cm)
Pillow Type
Traditional Pillow
Stuff Sack Included
Pillow: Yes; Pillowcase: No
Weight
Pillow:11.3 oz (320 g); Pillowcase: 4 oz (116 g)
Package Contents
1 x Pillow, 1 x Stuff Sack, 1 x Pillowcase
Chronological Order
|
Default Sort Order