Lightweight, spacious, and made with high-performance silicone coated nylon fabric, the Naturehike Opalus Tunnel Tent with Large Vestibule and Footprint provides ample space to rest and relax during your outdoor excursions.
Please Note
1.Clean the tent and accessories after each use.
2. DO NOT machine wash. Hand wash with gentle detergent.
3. Dry the tent in a well-ventilated area after washing, and then fold and store it in the included bag in a cool, dry place.
4. Fold/roll the product a different way each time to prevent cracks from forming in the tent's coating.
5. DO NOT cook or smoke inside the tent because high heat and open flame may severely damage the tent. If you must cook inside the tent due to bad weather, YOU MUST place aluminum foil or other insulating material under the stove and open all of the tent's windows and doors before cooking.
6. DO NOT use candles or other unprotected open flames as light sources inside the tent. Battery-powered lighting devices such as headlights, flashlights, and so on are recommended.
7. DO NOT enter the tent while wearing boots or shoes because soil, stones, and other debris from your footwear can easily rip the inside of the tent, making it no longer waterproof.
8. Place sharp objects in the tent's corners or vestibule before going to bed to avoid damaging the tent with these objects accidentally.
9. Repair the product quickly if it becomes damaged.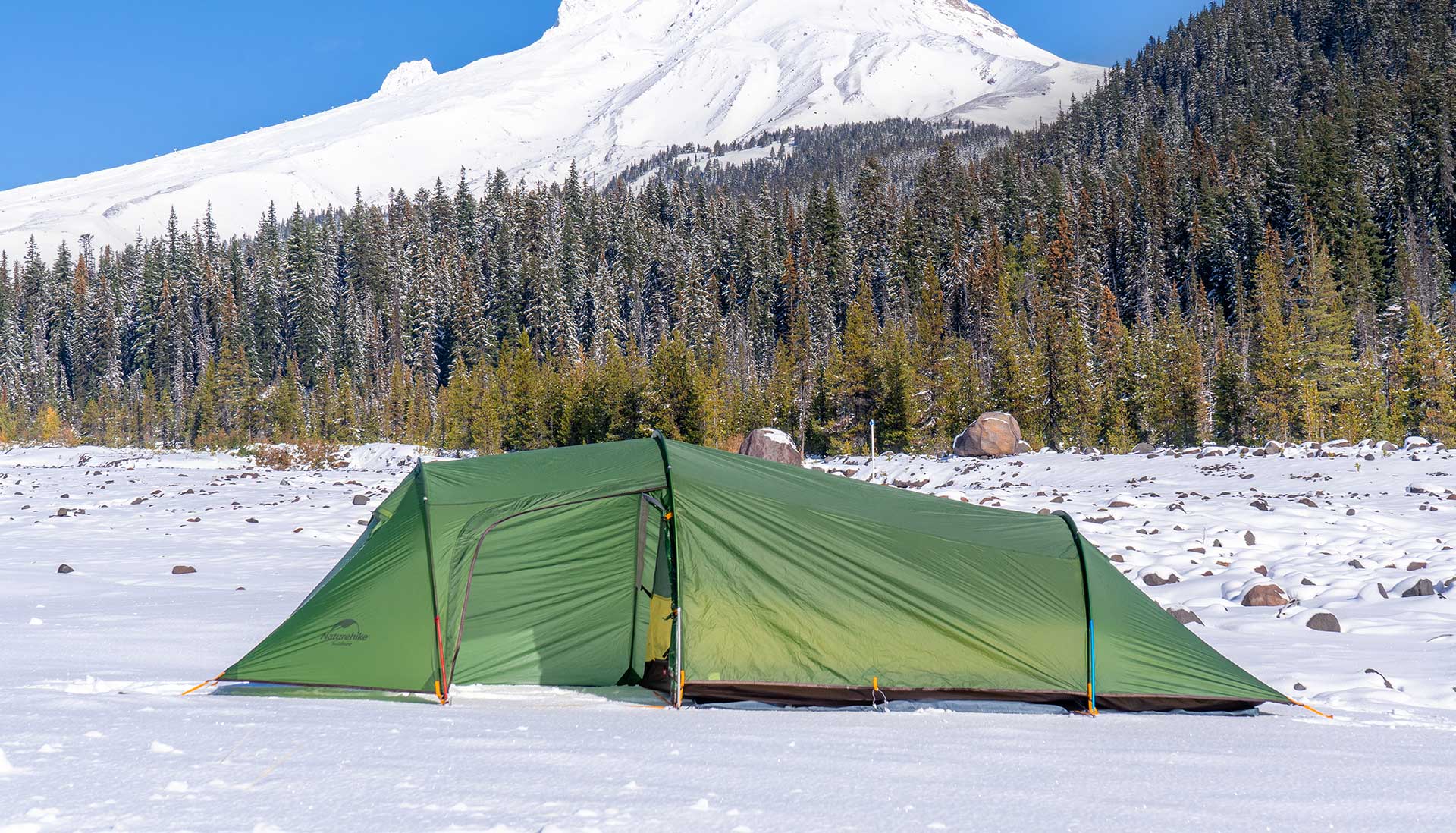 NATUREHIKE
Opalus Tunnel Tent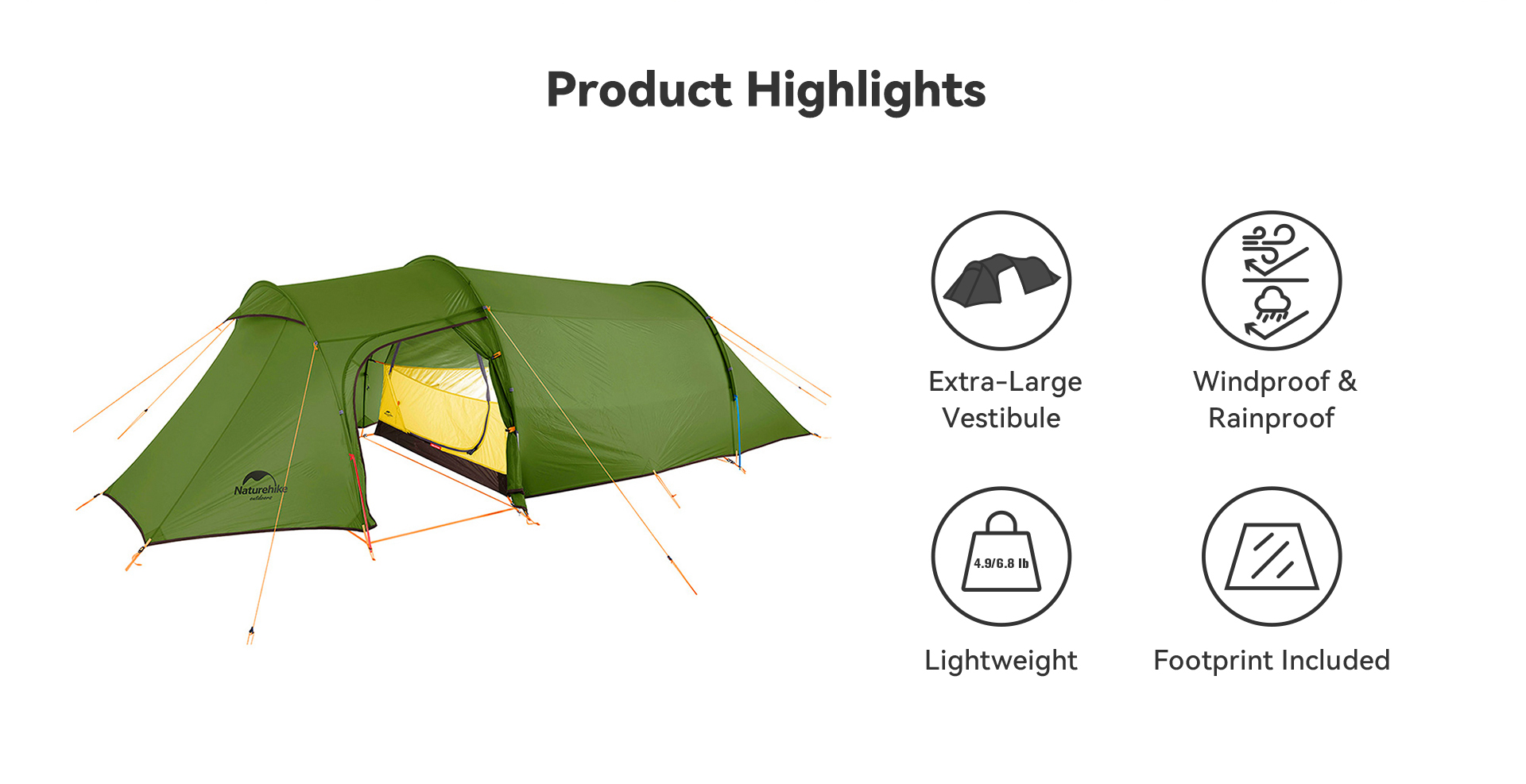 Excellent Rain Protection
The quality ripstop nylon rainfly fabric with silicone coating and sealed seams keeps the tent light enough to easily haul with your gear but waterproof enough to withstand the elements.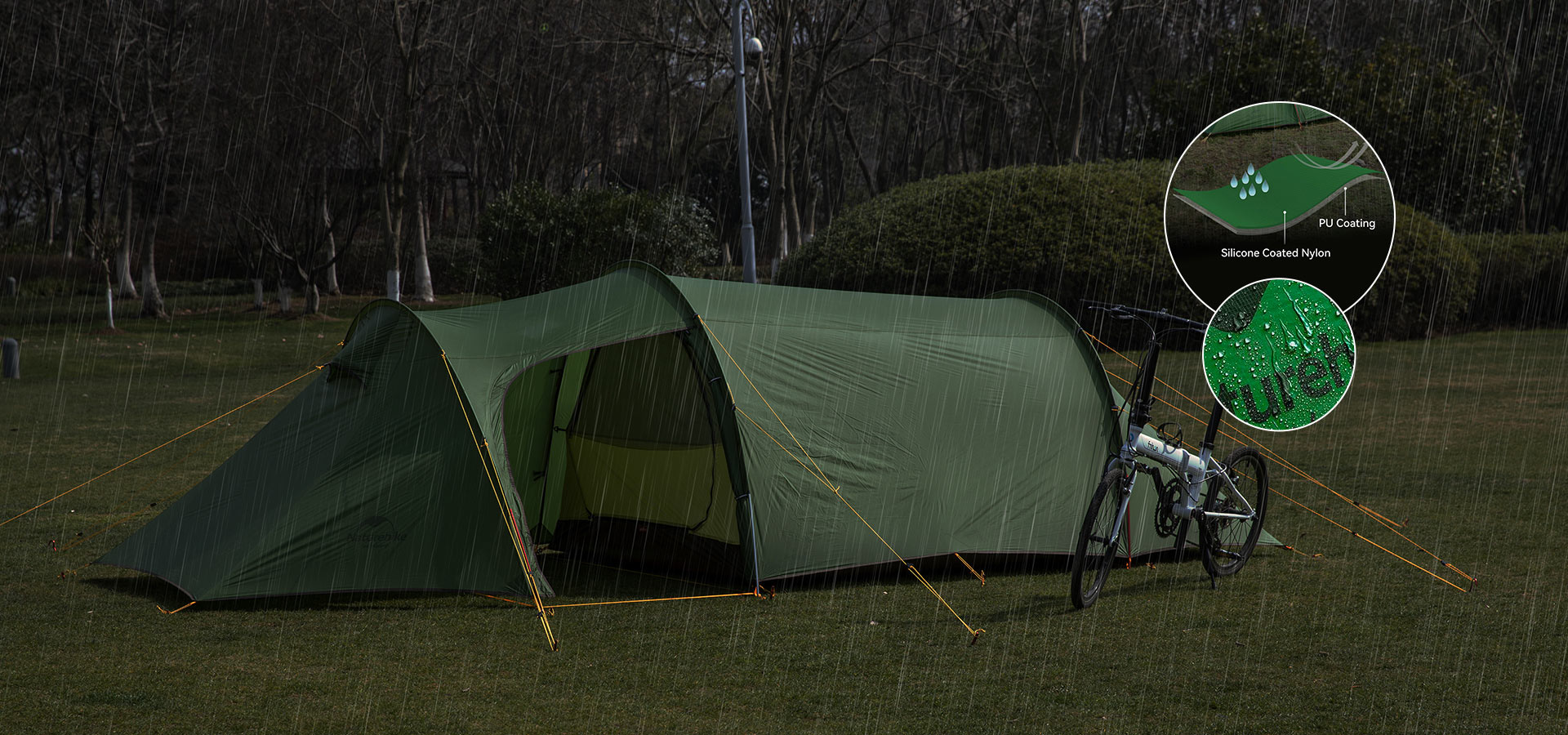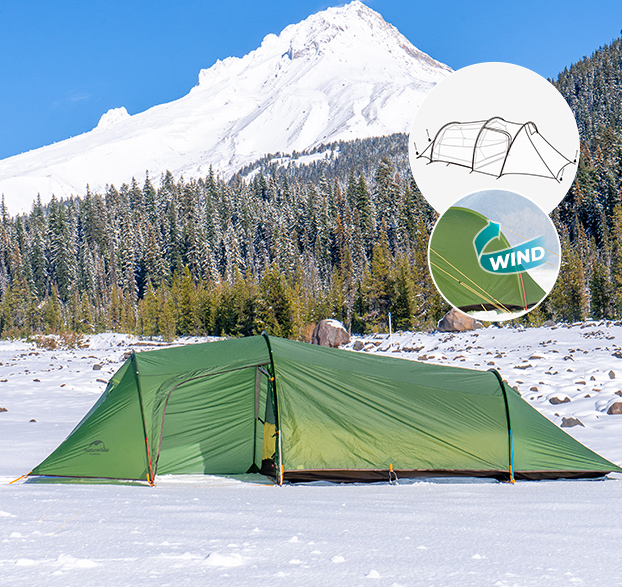 Trustworthy in Winds
The classic tunnel construction with three pole arches made of quality 7001 aluminum alloy gives the tent excellent stability and the ability to withstand winds when set up parallel to the wind's direction.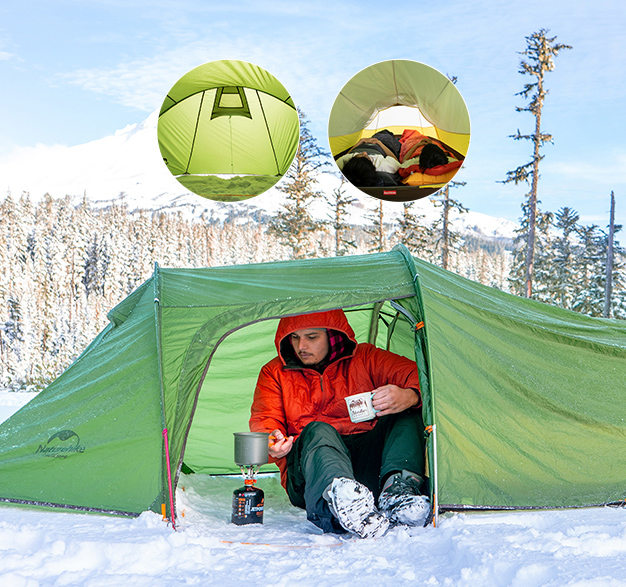 Extra-Large Vestibule
The generously sized vestibule provides extra space to stash your gear out-of-the-way and out of the elements or kick off your wet, muddy boots before you get into the clean, dry sleeping area.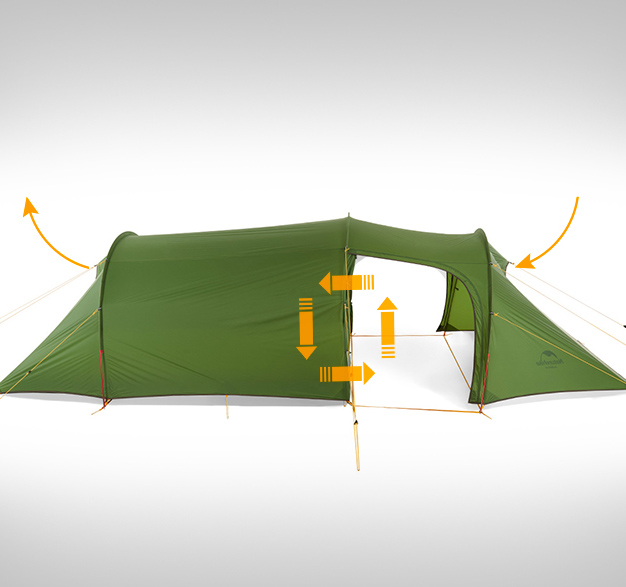 Great Ventilation
The built-in vents in the rainfly encourage airflow to help keep moisture from collecting inside. In addition, the 2 side doors of the 3-person tent not only allow for easy entry and exit but can also be opened for extra ventilation.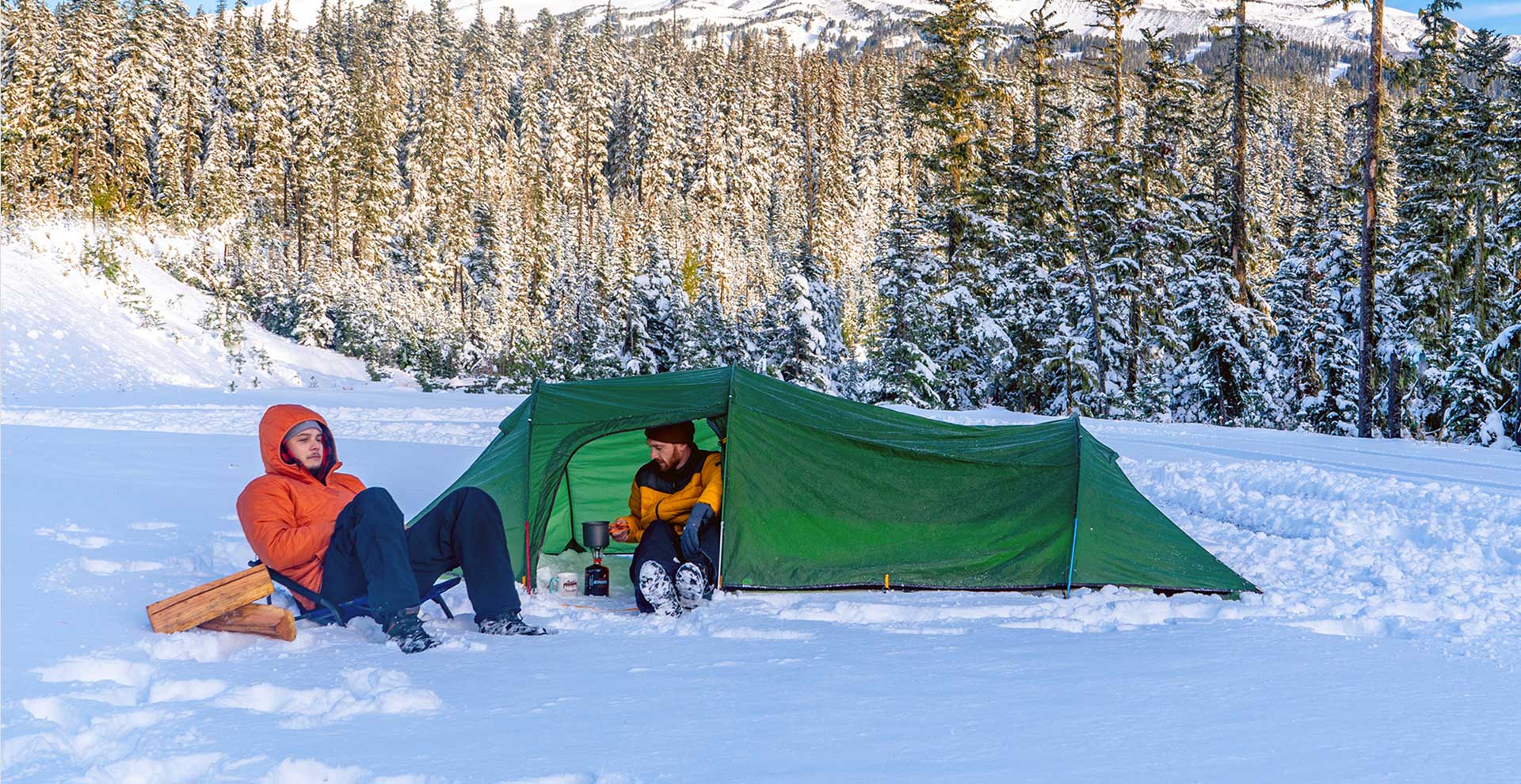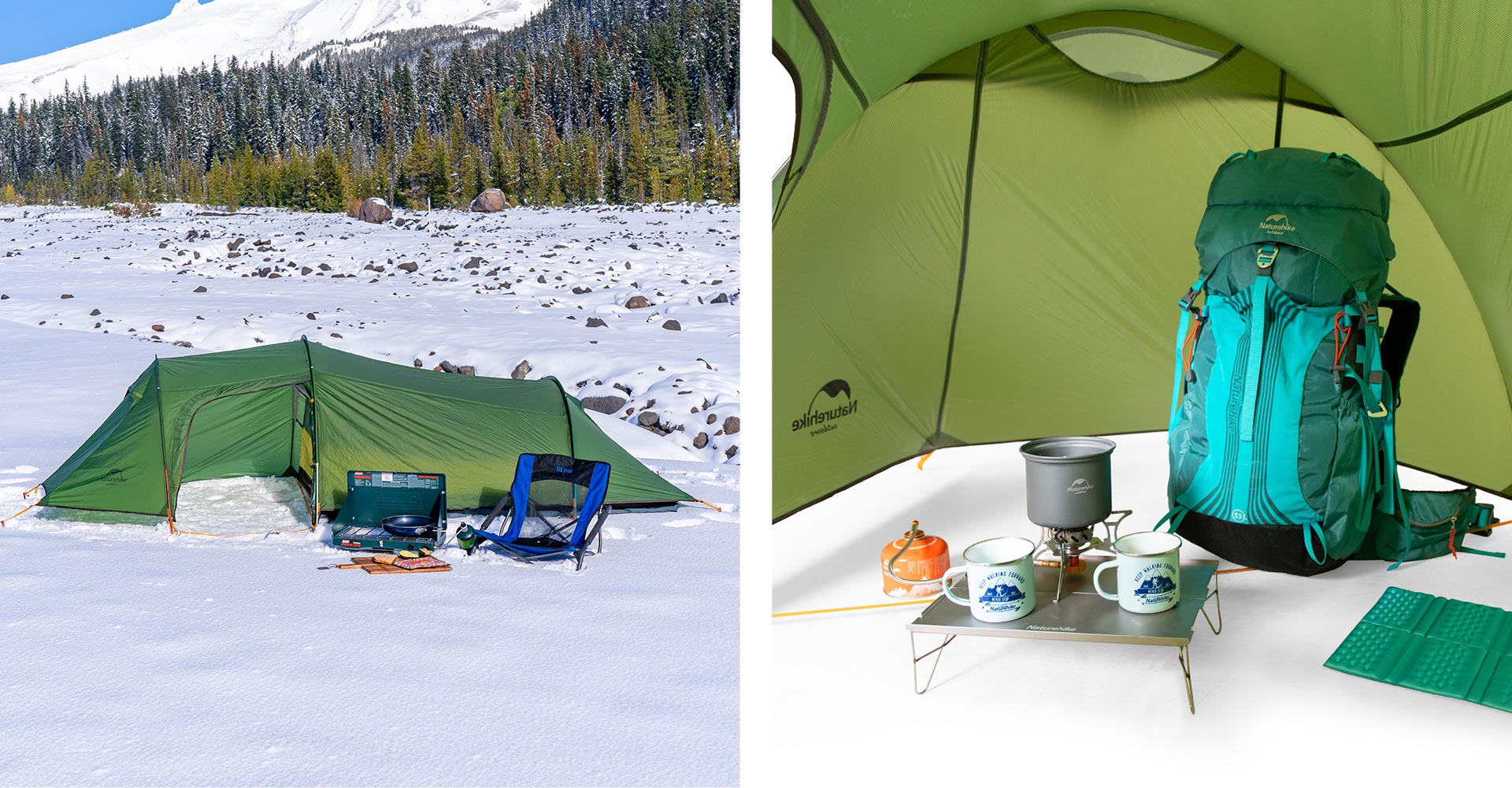 Pole Material
7001 Aluminum Alloy
Rainfly Fabric
2-Person: 15D Silicone Coated Nylon (3000mm Waterproof Rating); 3-Person: 20D Silicone Coated Nylon (4000mm Waterproof Rating)
Floor Fabric
20D Silicone Coated Nylon
Canopy Fabric
B3 Breathable Mesh, 20D Silicone Coated Nylon (4000mm Waterproof Rating)
Number of Doors
2-Person: 1; 3-Person: 2
Peak Height
2-Person: 39 in (100 cm); 3-Person: 47 in (120 cm)
Packed Size
2-Person: 7.4 x 18.8 in (19 x 48 cm); 3-Person: 6.8 x 21.5 in (17.5 x 55 cm)
Dimensions
2-Person: 157.5 in L x 59.1 in W x 39.4 in H (400 cm L x 150 cm W x 100 cm H); 3-Person: 165.4 in L x 82.7 in W x 47.2 in H (420 cm L x 210 cm W x 120 cm H)
Packaged Weight
2-Person: 4.9 lb (2.2 kg); 3-Person: 6.8 lb (3.1 kg)
Minimum Trail Weight
2-Person: 3.8 lb (1.73 kg); 3- Person: 5.5 lb (2.5 kg)
Package Contents
2-Person: 1 x Rainfly, 1 x Canopy, 3 x Poles, 18 x Stakes, 6 x Guylines, 1 x Footprint, 1 x Storage Bag; 3-Person: 1 x Rainfly, 1 x Canopy, 3 x Poles, 19 x Stakes, 6 x Guylines, 1 x Footprint, 1 x Storage Bag; Free Four Camping Guyline Tensioners
Chronological Order
|
Default Sort Order