Organize your space on the go or at home with the Naturehike Oxford Polyester Folding Storage Box. The durable construction features a removable lid, a removable internal divider, and multiple pockets and webbing loops to keep your items—large and small—neatly organized and easily accessible. When it's empty, it packs down flat for space-saving storage.
Please Note
1. Place this product in a dry environment.
2. When washing, DO NOT soak this product in water for long periods of time.
3. DO NOT expose this product to direct sunlight for long periods of time.
4. Keep this product away from high heat and open flame.
5. DO NOT let this product come into contact with sharp objects.
6. DO NOT exceed the weight limit of the storage box.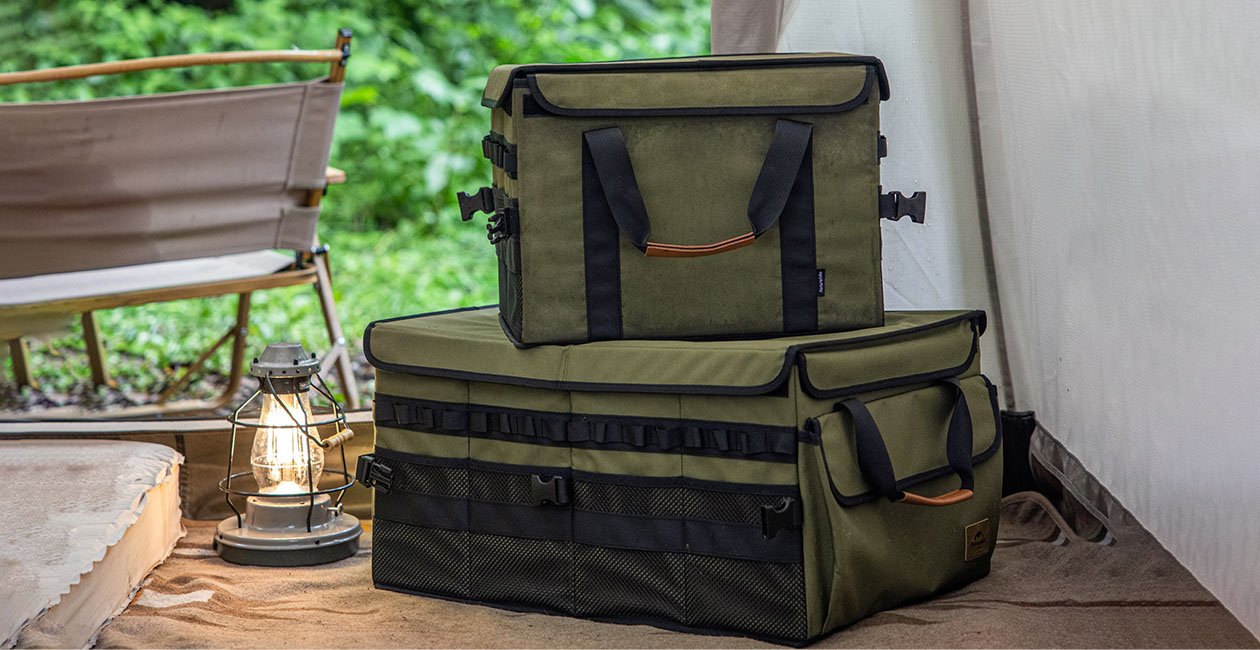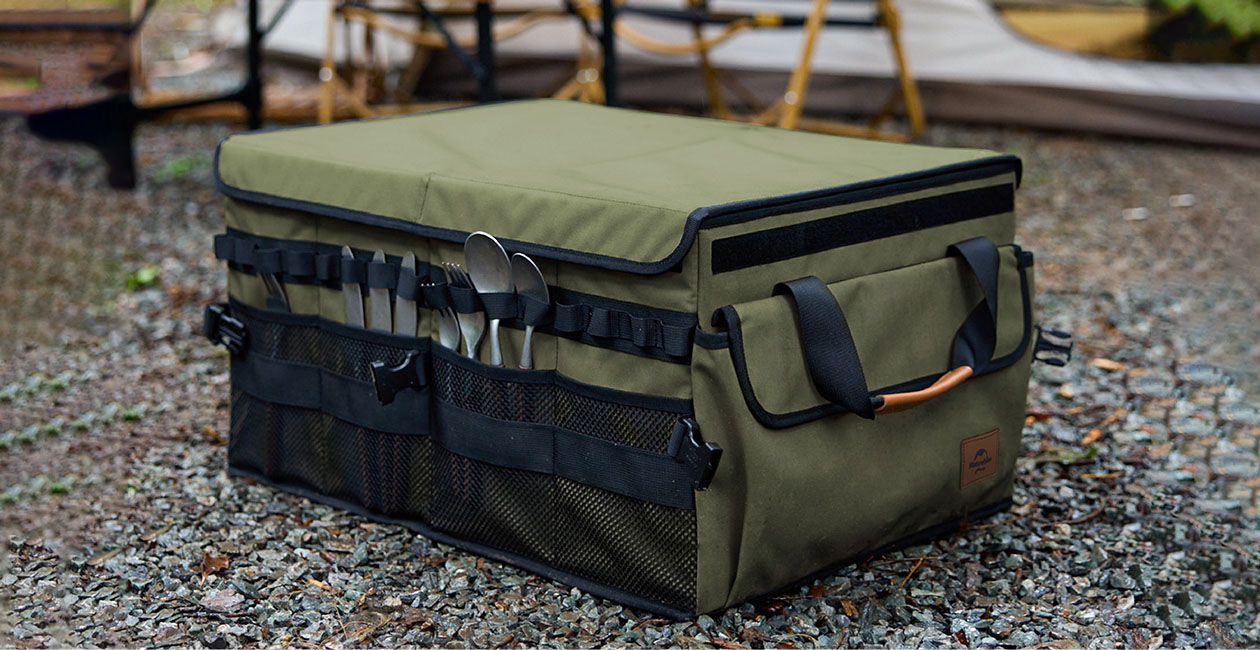 Best Use
Camping, Vehicle, Home
Material(s)
Oxford Polyester (90% Polyester, 10% Cotton)
Closure
Hook-and-Loop Lid
Weight Capacity
30 L: 44 lb (20 kg); 60 L: 88 lb (40 kg)
Gear Capacity
1831 cu in (30 L); 3661 cu in (60 L)
Packed Size
30 L: 15.7 x 11.8 x 2.4 in (40 x 30 x 6 cm); 60 L: 15.7 x 11.8 x 3.9 in (40 x 30 x 10 cm)
Dimensions
30 L: 15.7 x 11.8 x 11.8 in (40 x 30 x 30 cm); 60 L: 22.8 x 15.7 x 11.8 in (58 x 40 x 30 cm)
Weight
30 L: 5.5 lb (2.5 kg); 60 L: 8.4 lb (3.8 kg)
Package Contents
1 x Storage Box Body, 1 x Lid, 1 x Divider, 1 x Bottom Board, 1 x Brochure, 1 x Sticker Sheet
Chronological Order
|
Default Sort Order