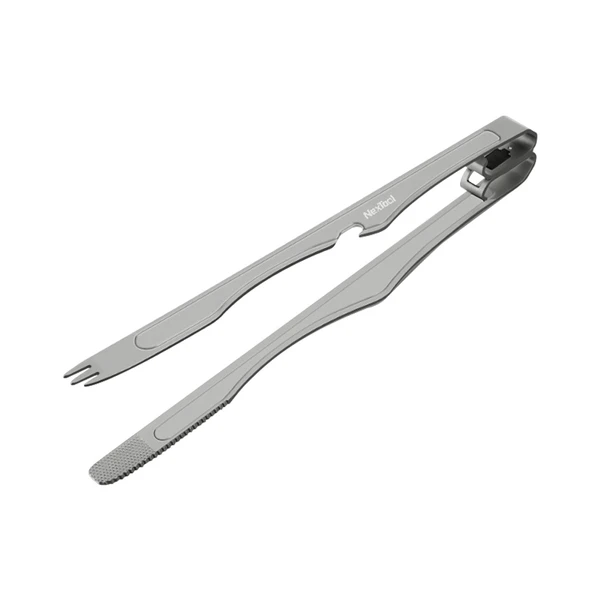 NEXTOOL Titanium Multifunctional Detachable Tongs
Features
● 4 Tools in 1: When locked together, they're food tongs; when separate, they function as a fork, a dinner knife, and a bottle opener.
● Ingenious interlock mechanism allows for secure connection and fast separation of the tongs.
● Titanium is durable, light, non-toxic, antibacterial, and hypoallergenic; it also resists corrosion, withstands high and low temperatures, and leaves no metallic smell or taste.
● Internal surfaces of the tong heads are textured to grip foods better.
● Widened section on each handle provides a bigger contact surface with your finger for better handling.
● Great for camping, BBQ, grilling, cooking, and eating.
● Includes a pouch for hygienic storage.