The Oknife Heron L1 Tactical Folding Knife sports a 3.67 in Wharncliffe D2 blade which features a compound grind for greater versatility and a black titanium coating for corrosion resistance. With a low-friction ball-bearing pivot system, the bladely opens smooth using a flipper tab or thumb hole. The inset liner lock offers blade-lockup security without adding weight. The G10 handle has an embossed, matrix-textured parallelogram pattern and a pocket clip providing a superb grip and being easy to carry. Rugged and lightweight , the Heron L1 is excellent for self-defense and performing a variety of cutting tasks.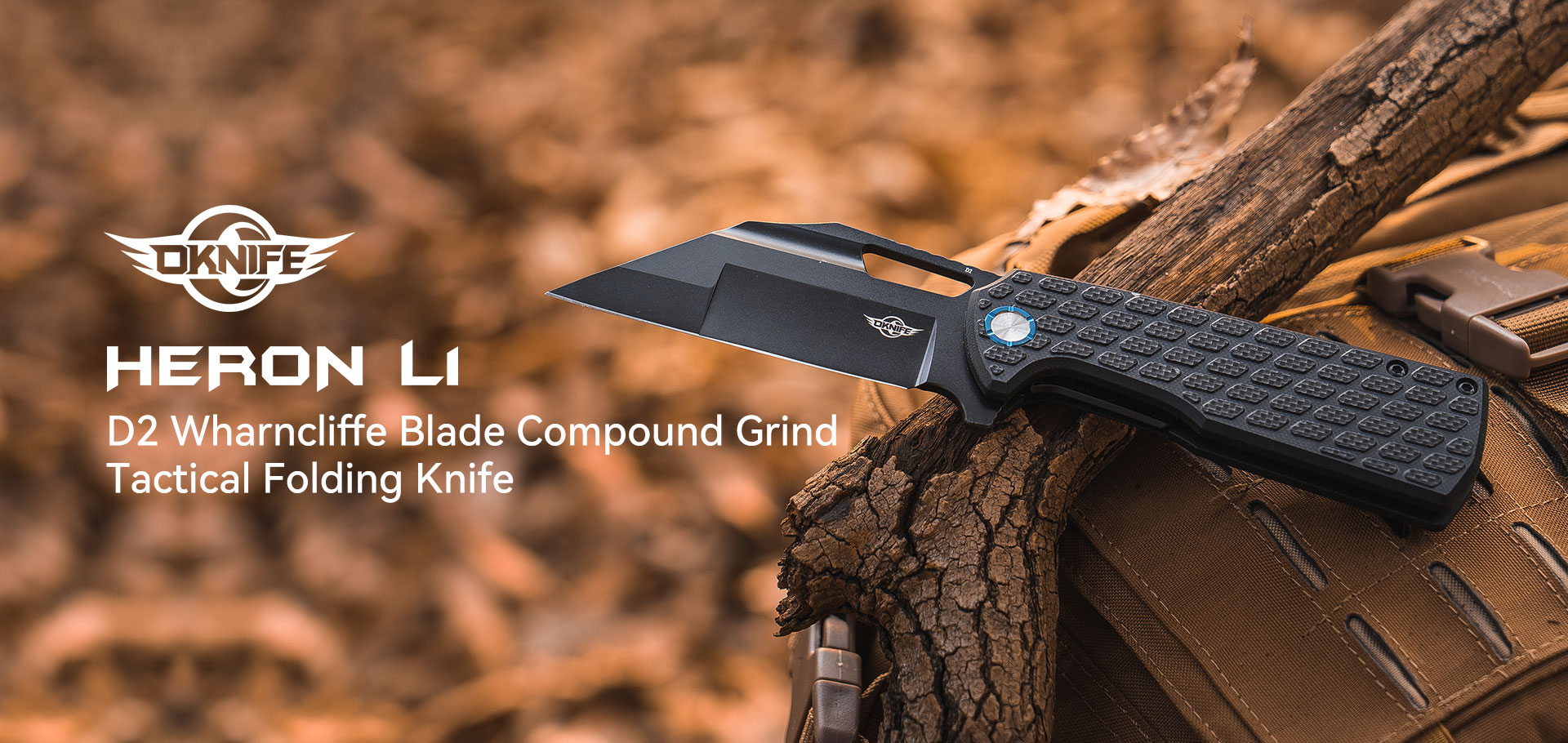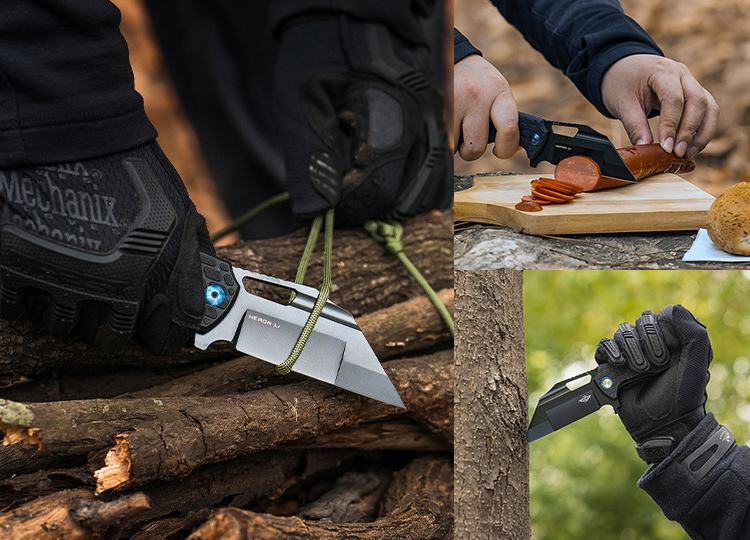 Multiuse Blade
The 3.67 in wide Wharncliffe blade, paired with a compound grind, works for a variety of uses. The blade features a flat grind near the point for added strength with piercing cuts, and a hollow grind near the handle with enhanced sharpness for slicing cuts.
Smooth Action
Running on low-friction ball bearings, the blade can be smoothly deployed using the flipper tab or long opening hole.

Inset Liner Lock Saves Weight
The inset liner lock saves weight by eliminating the need for a full steel liner on both sides of the handle, allowing for lighter and easier carry.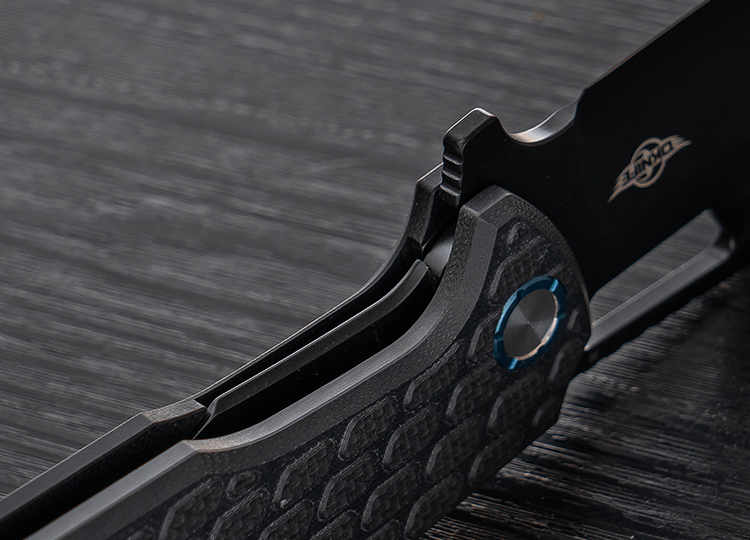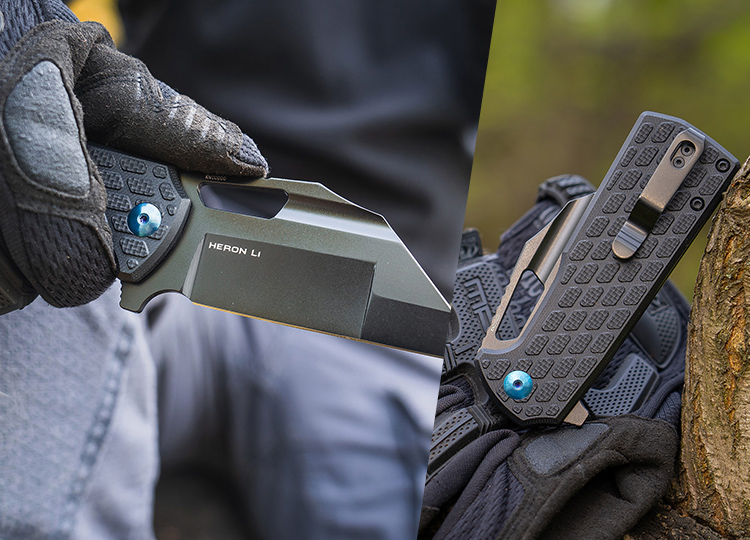 Beautiful Handle. Secure Grip.
Combining a gunstock shape with an embossed, matrix-textured parallelogram pattern and signature Olight blue accents, the G10 handle not only makes this tactical folding knife stand out from the pack, but also feels solid and offers an exceptional grip.
Convenient Pocket Clip
The stainless steel deep-carry pocket clip provides easy access and secure carry when the knife is attached to your backpack or in your pocket.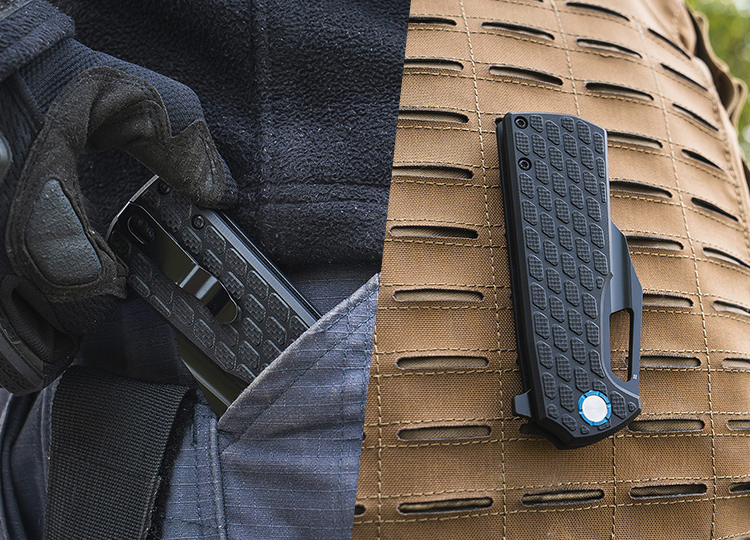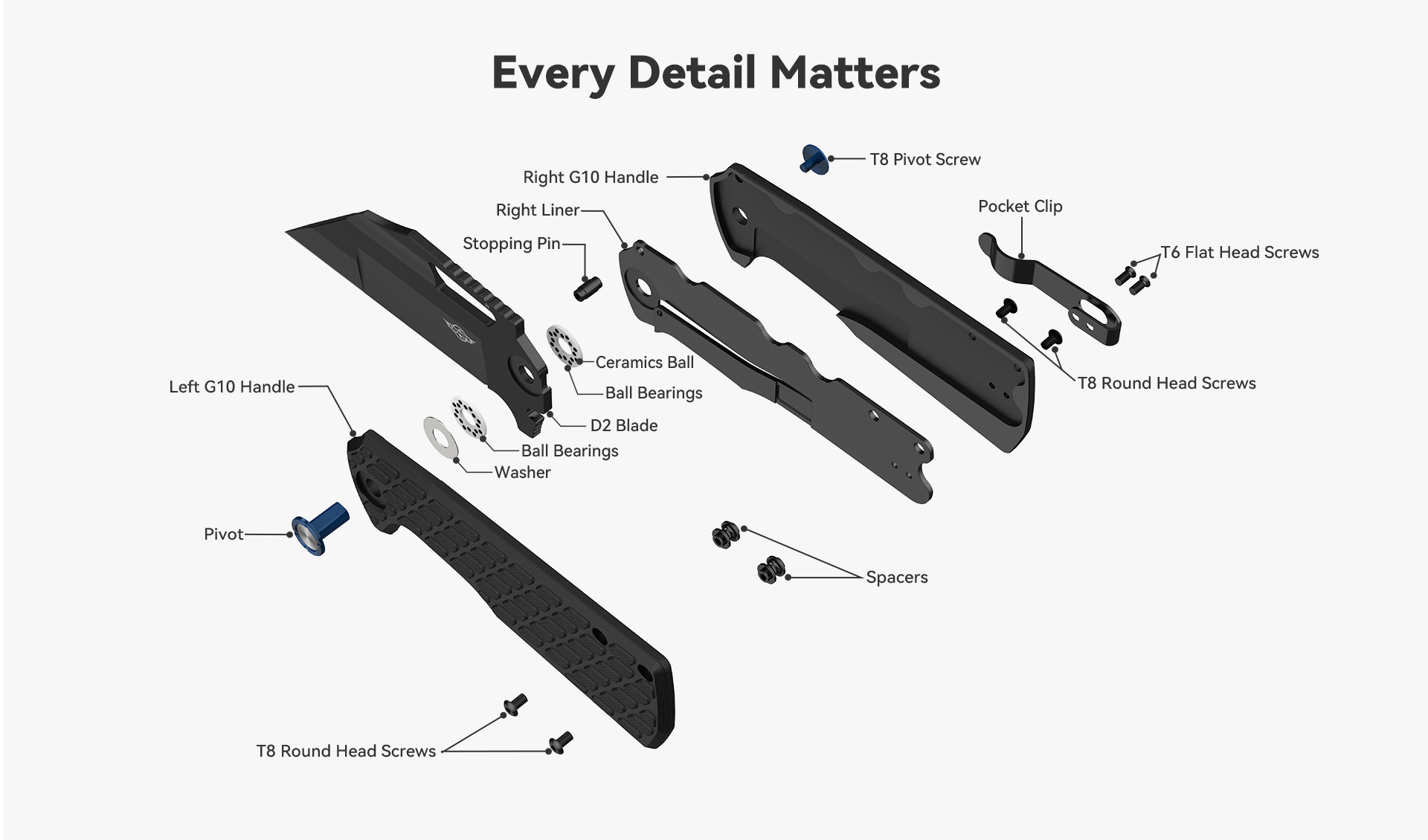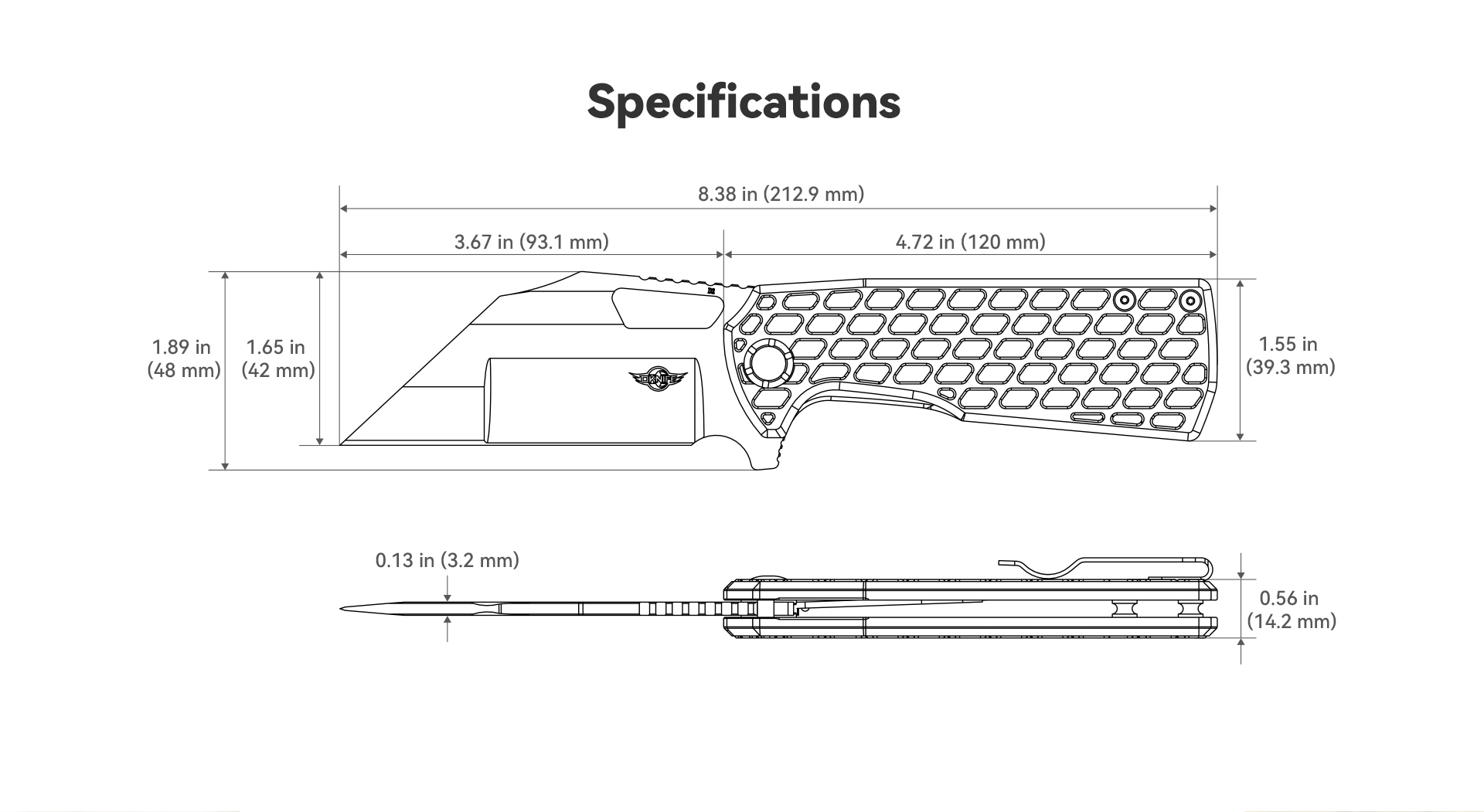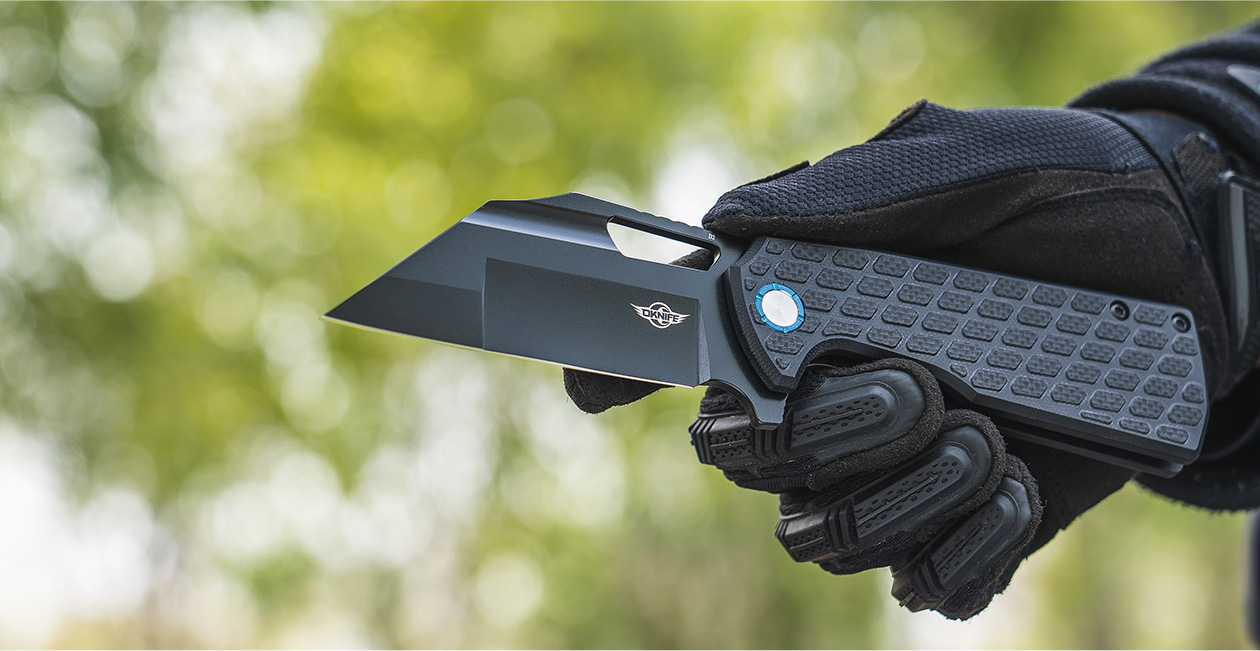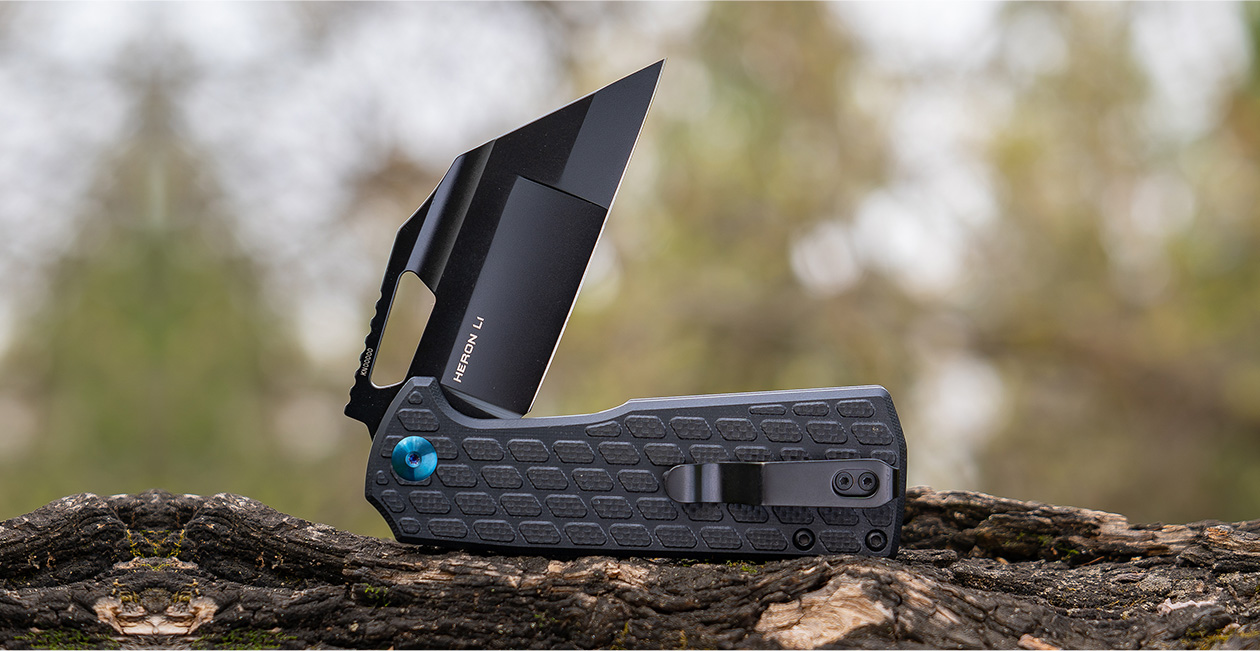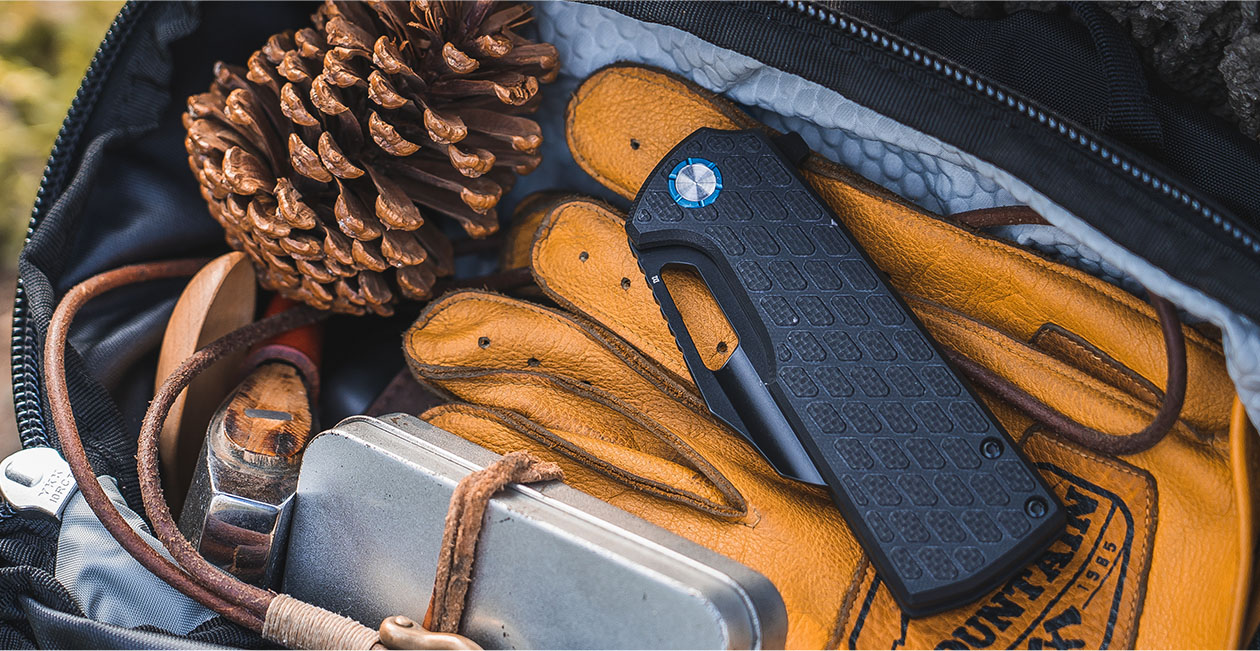 Opening System
Flipper, Thumb Hole
Blade Finish
Black Titanium Coated
Blade Grind
Compound (Flat & Hollow)
Handle Width
1.55 in (39.3 mm)
Handle Length
4.72 in (120 mm)
Blade Thickness
0.13 in (3.2 mm)
Blade Width
1.65 in (42 mm)
Overall Length
8.38 in (212.9 mm)
Blade Length
3.67 in (93.1 mm)
Package Contents
1 x Heron L1, 1 x Storage Bag, 1 x Cleaning Cloth, 1 x User Manual, 1 X FREE Patch
Chronological Order
|
Default Sort Order
| File Name | Size | Link |
| --- | --- | --- |
| User Manual for Heron L1.pdf | 3557KB | |