The Oknife Otacle A1 Multifunctional Hatchet sports a rugged full-tang construction made from 50Cr15MoV stainless steel in a black stonewashed finish and an ergonomic, non-slip OD Green G10 handle. The 50Cr15MoV stainless steel blade has a good balance of hardness, toughness, and rust resistance. This tool has multiple functions including a hatchet, a hammer, a pry bar, and a nail puller, making this hatchet extremely versatile for many applications. It also includes a Kydex sheath with snap fasteners and a built-in belt clip to not only allow for easier, safer transport but also protect the blade from accidental damage. Built for any situation, this hatchet is robust enough for bushcraft and more than adequate for home use.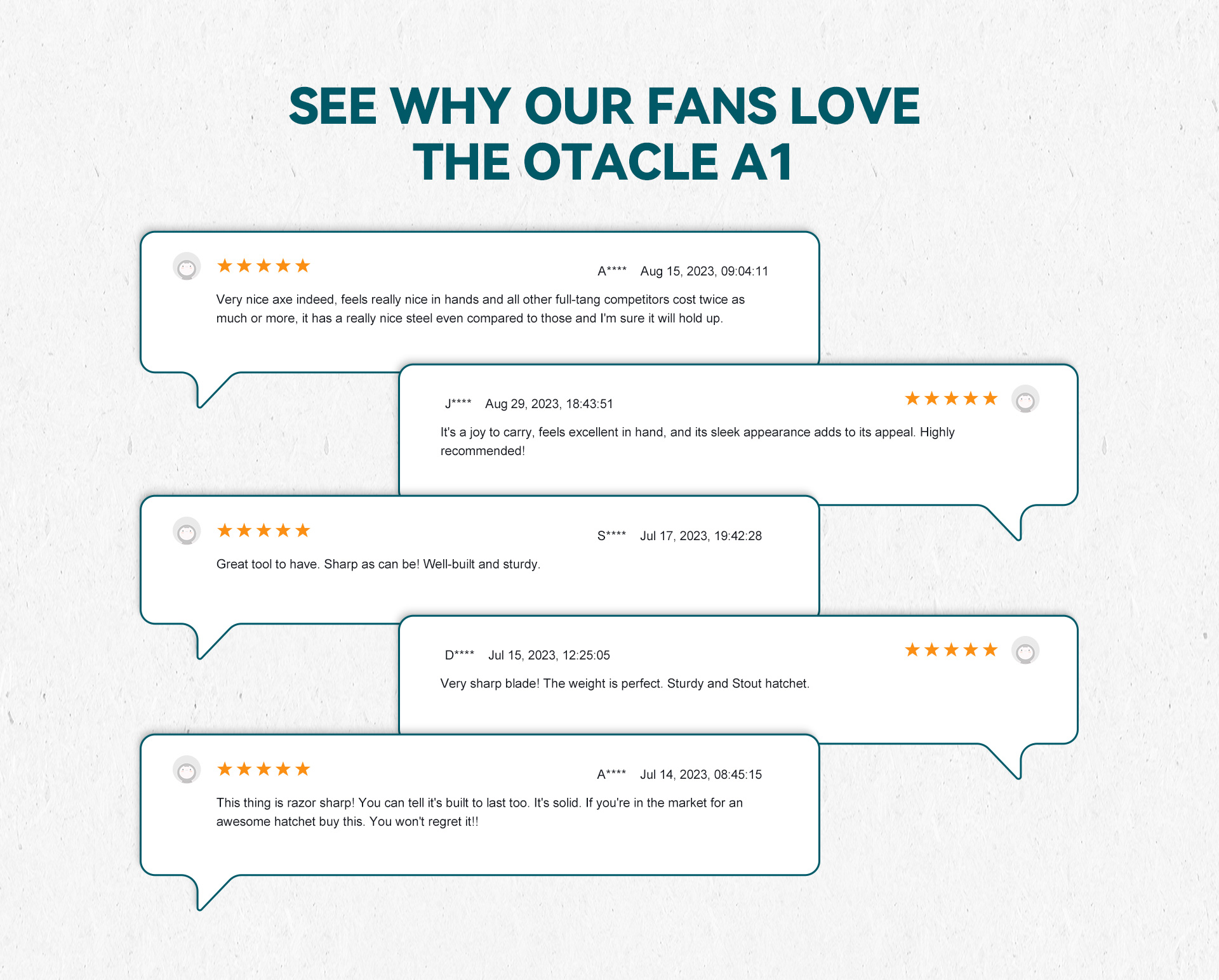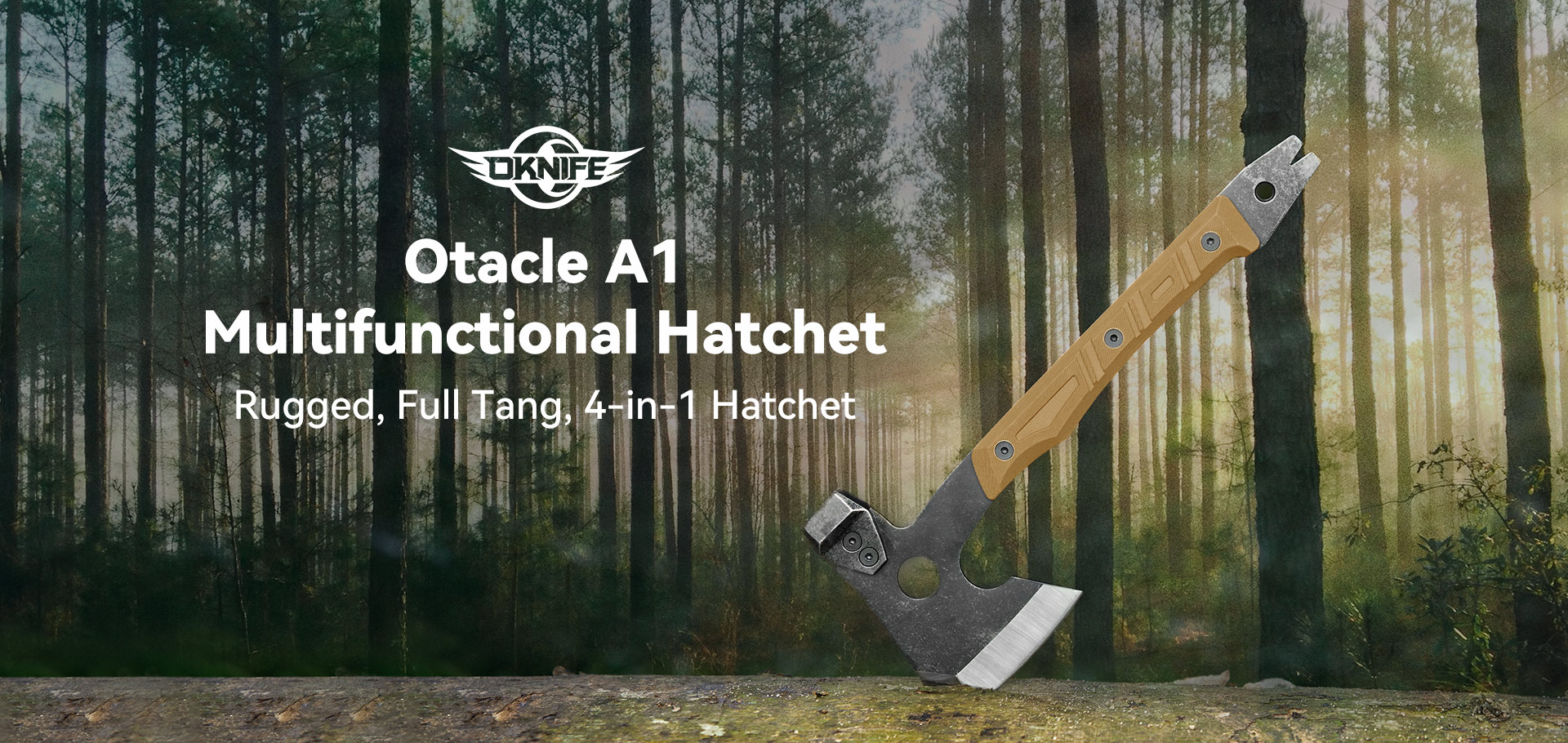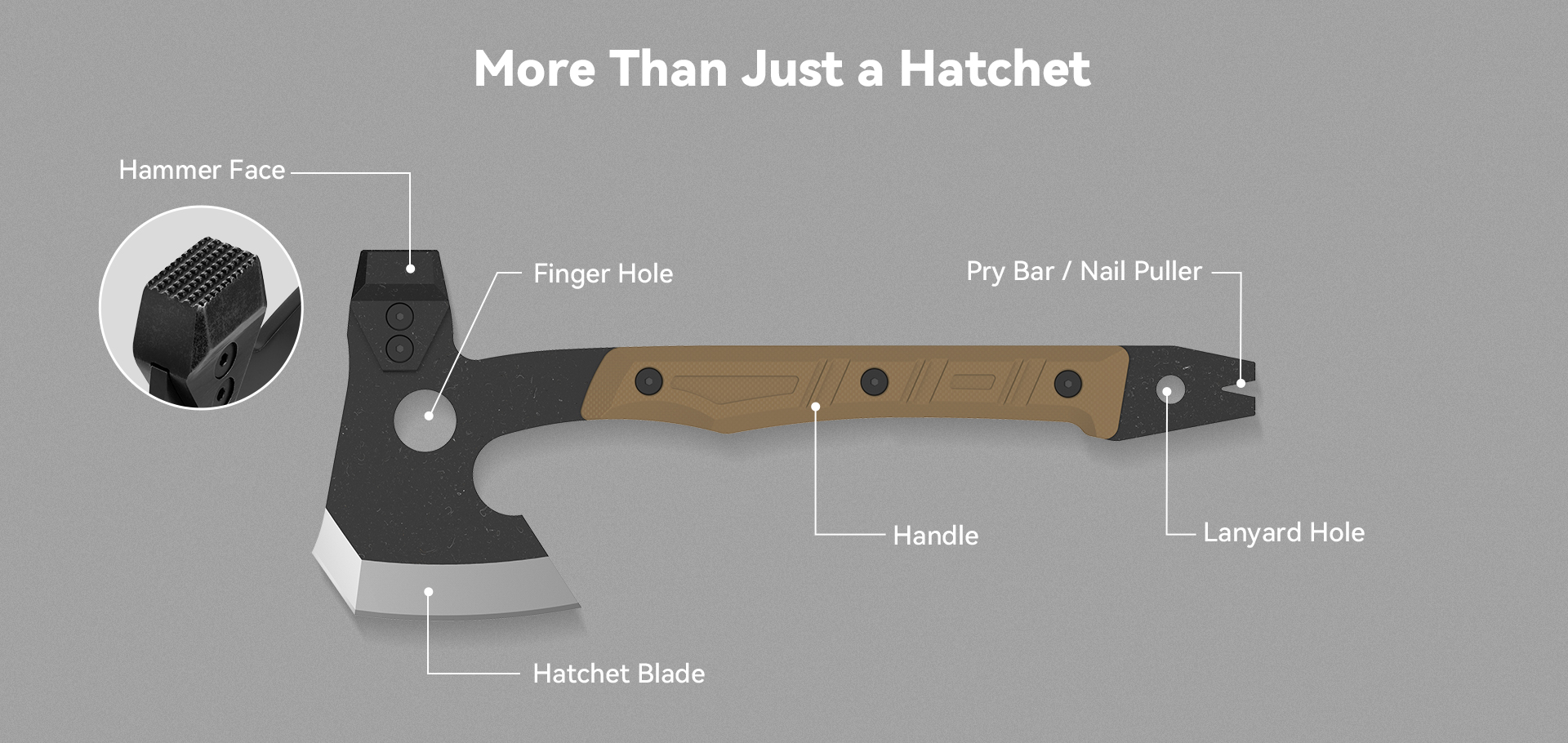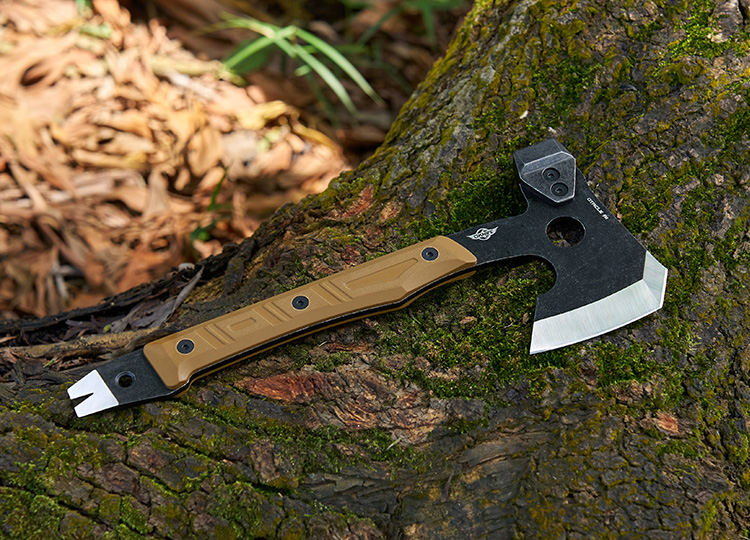 Rugged Full Tang Construction
Featuring a black stonewashed finish and a Rockwell hardness of 56±2 HRC, the 50Cr15MoV stainless steel on the hatchet head fully extends throughout the handle. This results in increased toughness, good edge retention, and great corrosion resistance. With a moderate level of hardness, the axe blade can be easily resharpened.
Comfortable, Non-Slip Grip
The ergonomically contoured G10 handle with a matrix texture offers a comfortable, secure grip. The hatchet cheek is designed with a finger hole to provide another holding position for finer cutting like whittling.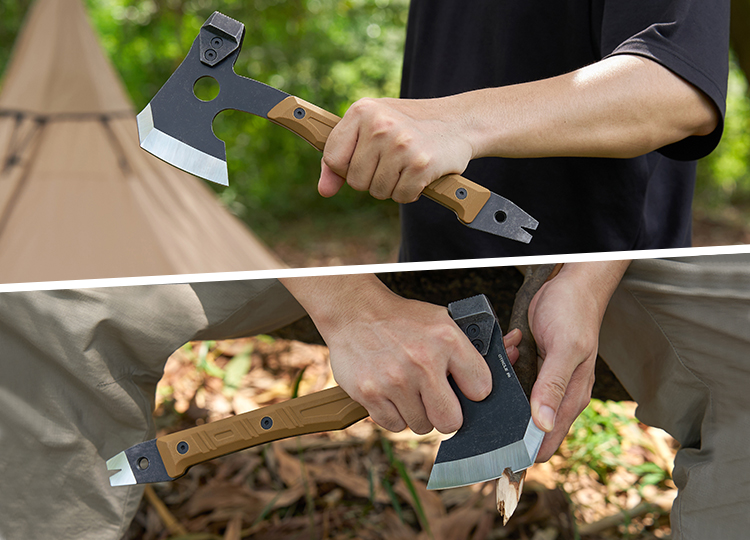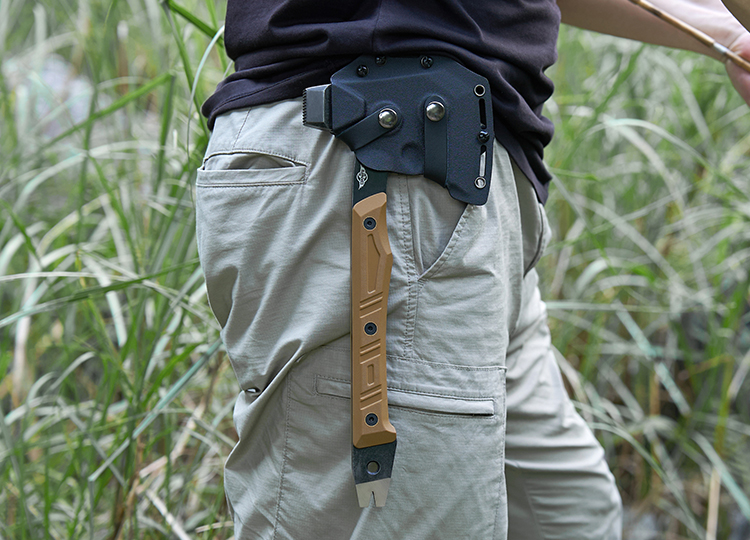 Durable Kydex Sheath
The snap-closure sheath is made of Kydex which is extremely durable and stands up to tough conditions. It fits snugly on the hatchet head protecting you from the sharp edge as well as ensuring the blade's edge remains sharp and undamaged. The sheath doubles as a carrying case, as it handily attaches to your belt with the built-in adjustable belt clip.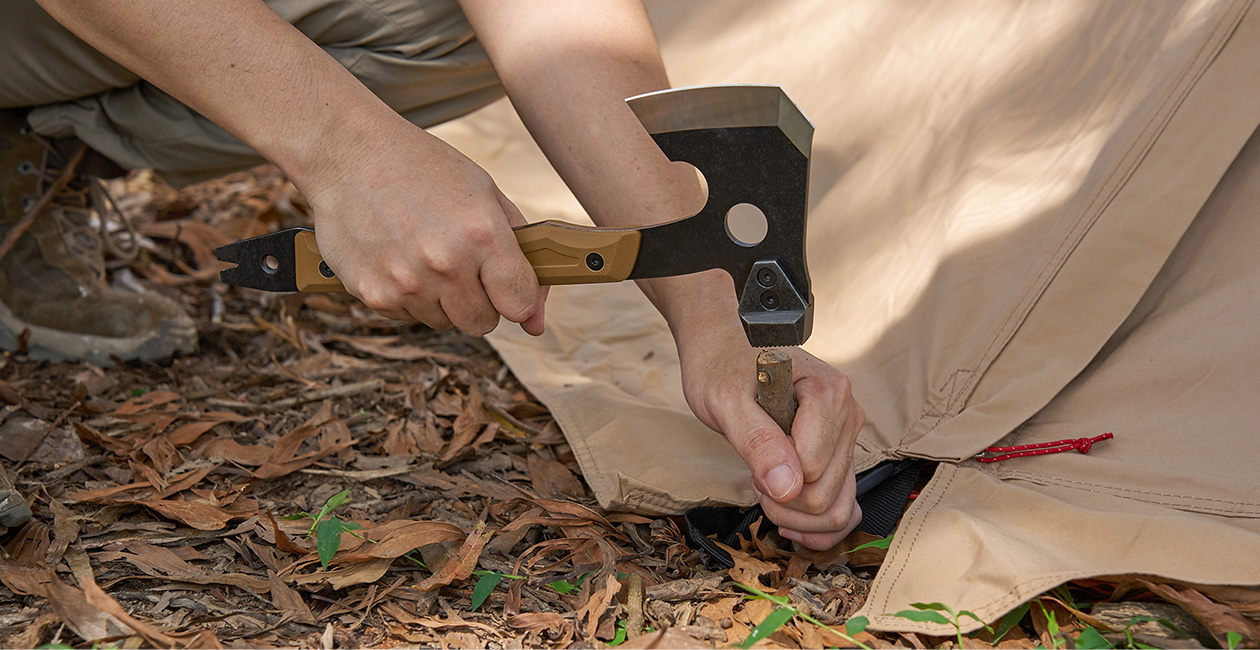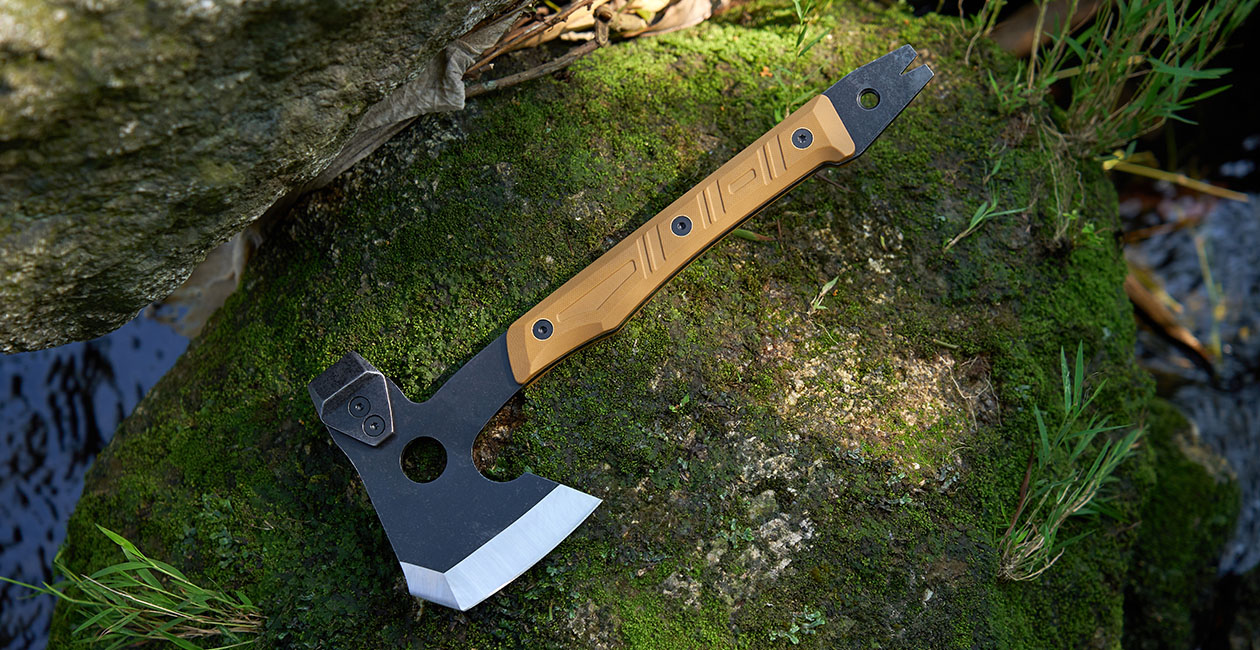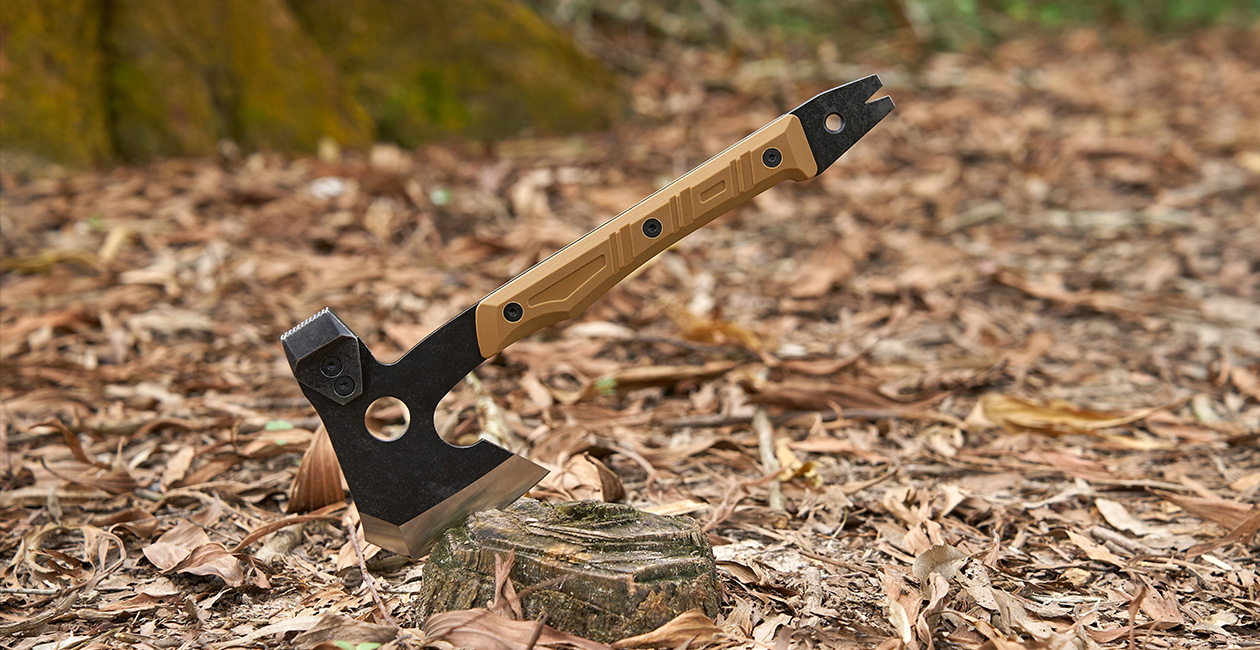 Hammer Face
30Cr13 Stainless Steel
Hatchet Blade
50Cr15MoV Stainless Steel
Cutting Edge Length
3.8 in (96.7 mm)
Head Width
5.2 in (132.8 mm)
Hammer Face Thickness
0.8 in (21 mm)
Hatchet Blade Thickness
0.2 in (5 mm)
Overall Length
13.2 in (337.3 mm)
Package Contents
1 x Hatchet, 1 x Kydex Sheath
Chronological Order
|
Default Sort Order
| File Name | Size | Link |
| --- | --- | --- |
| User Manual Otacle A1.pdf | 2253KB | |