Owhistle is a lightweight, loud titanium whistle available in 3 colors: blue, purple, and grey. Highly corrosion-resistant and very durable, its design complements other Olight products very well. Quite compact and portable, it can go with you anywhere. Whether for emergency signaling or sports, Owhistle is the perfect companion.
Please Note
The TI whistle's color is produced by anodizing, and it will wear off over time, revealing the natural titanium alloy color underneath. Please keep this in mind before purchasing.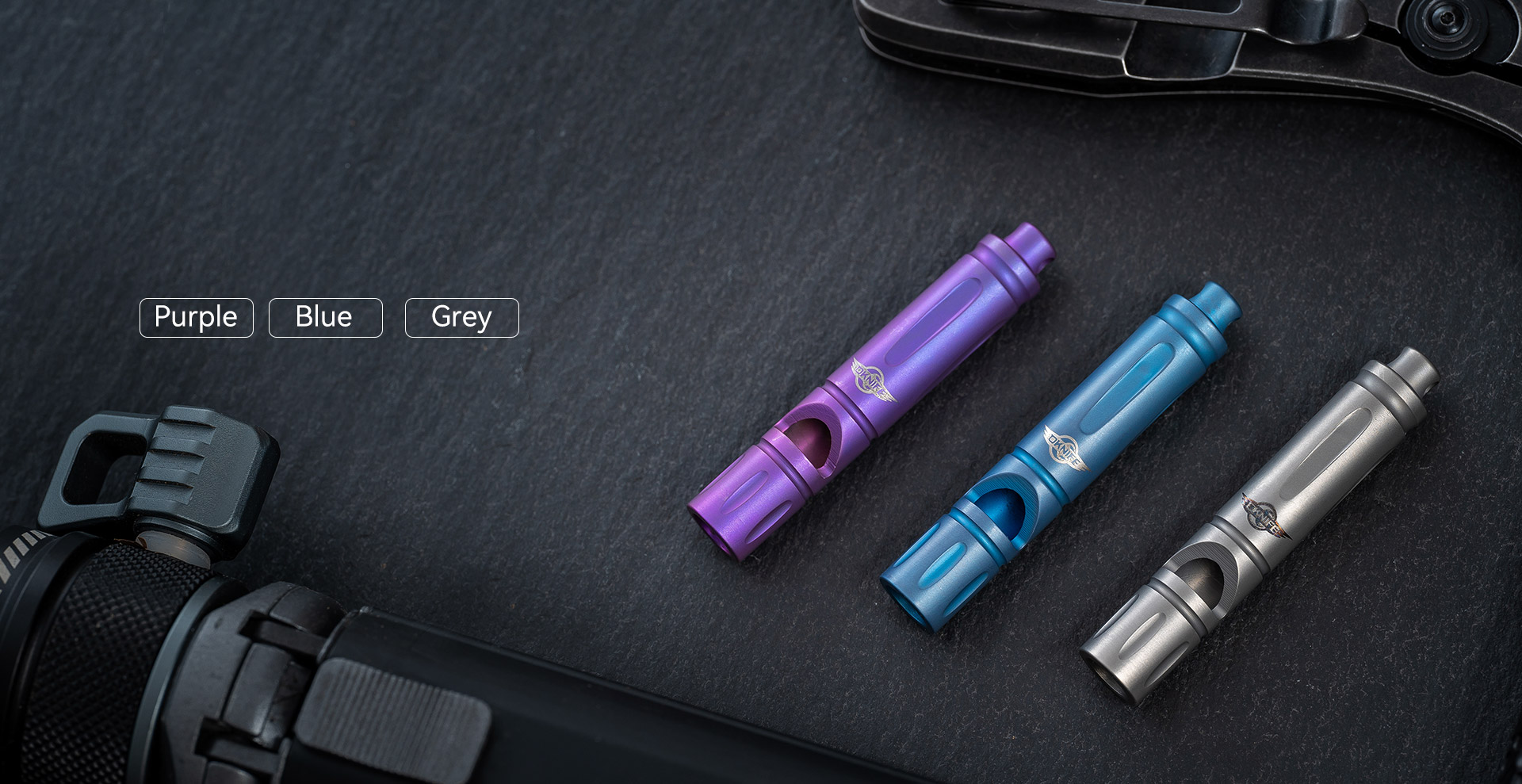 Oknife Owhistle
Attractively Styled in Lightweight Titanium
Durable Titanium Construction
The Owhistle is made of titanium, which is high-strength, lightweight, and highly resistant to corrosion, heat, and low temperatures. In addition, it is antibacterial and hypoallergenic. It's a great choice for a material that will be carried often or worn against the skin.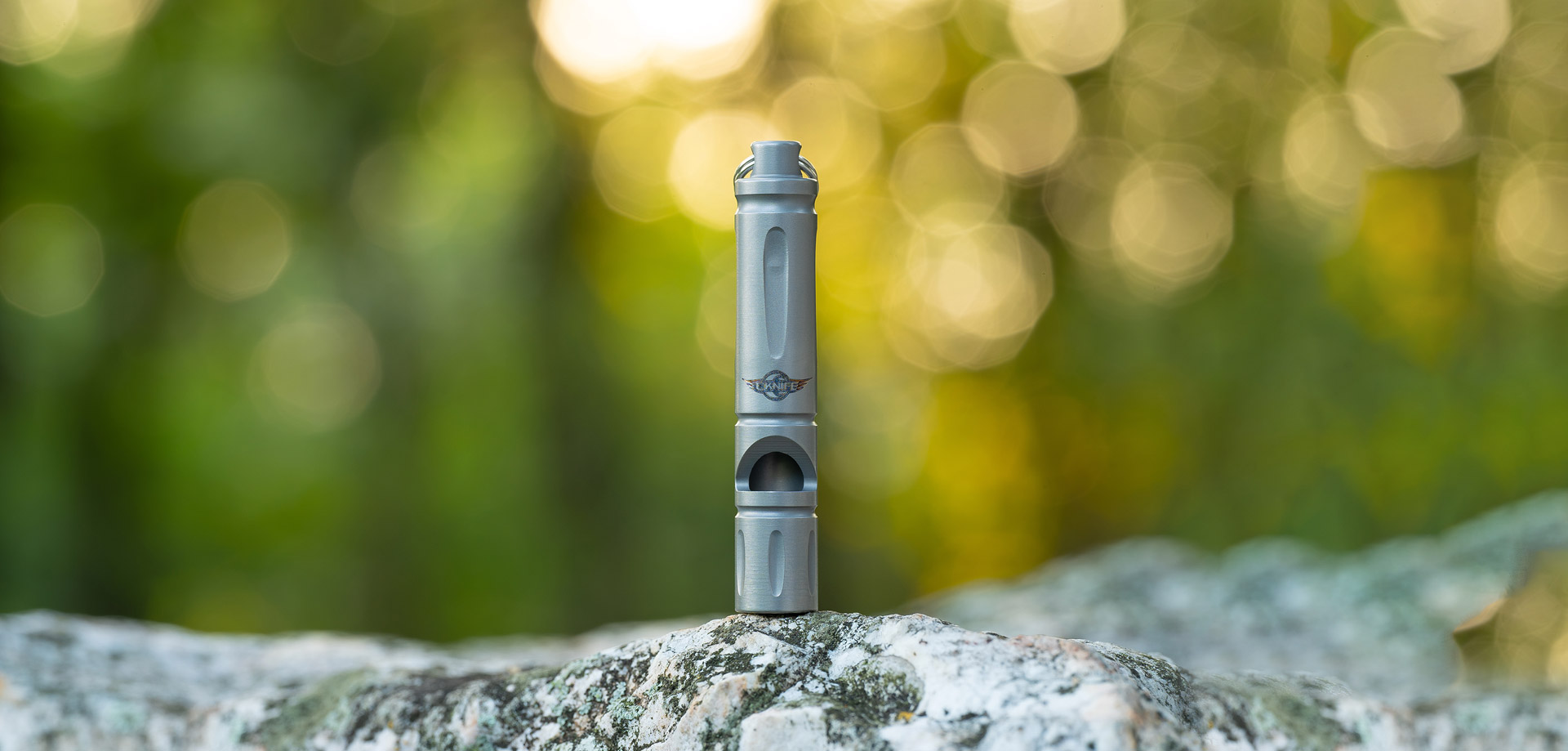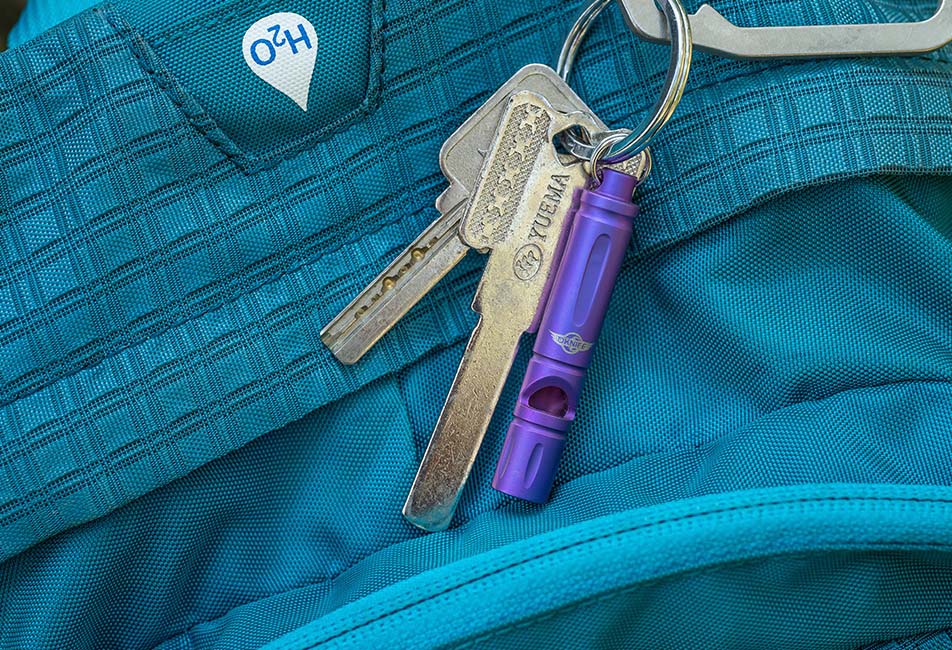 Easy to Carry
Measuring just 0.38 x 2.13 in and weighing only 0.38 oz, you'll hardly know you have it with you until you need it. This whistle includes a ball chain necklace and stainless steel keyring for secure and easy carrying around your neck, on your keychain, as a backpack zipper pull, etc.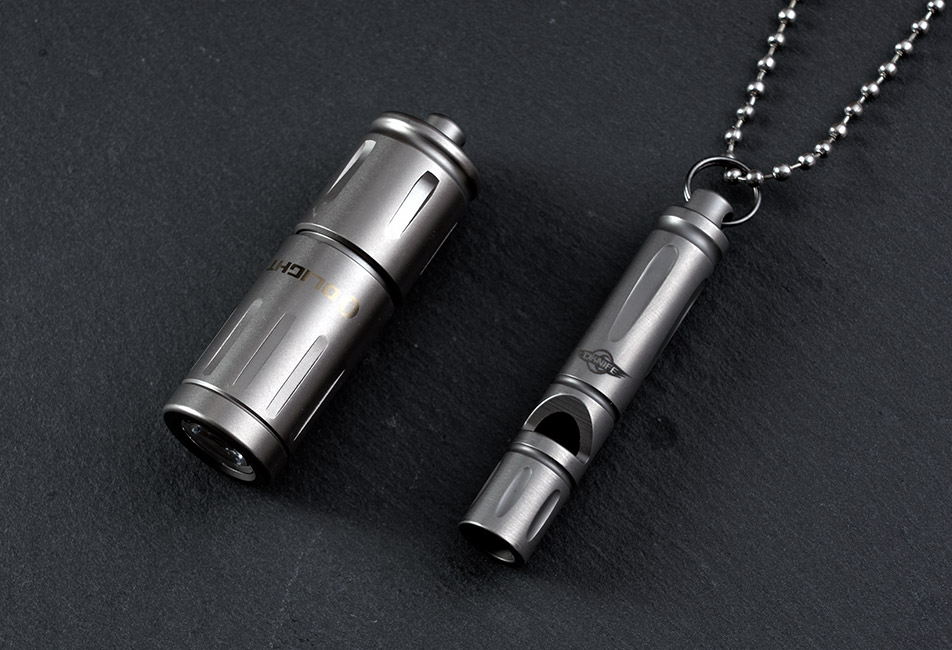 Classic Styling
Taking design cues from Olight flashlights, this whistle will make a great EDC companion; its beautiful and protective anodized finish will look great for years to come.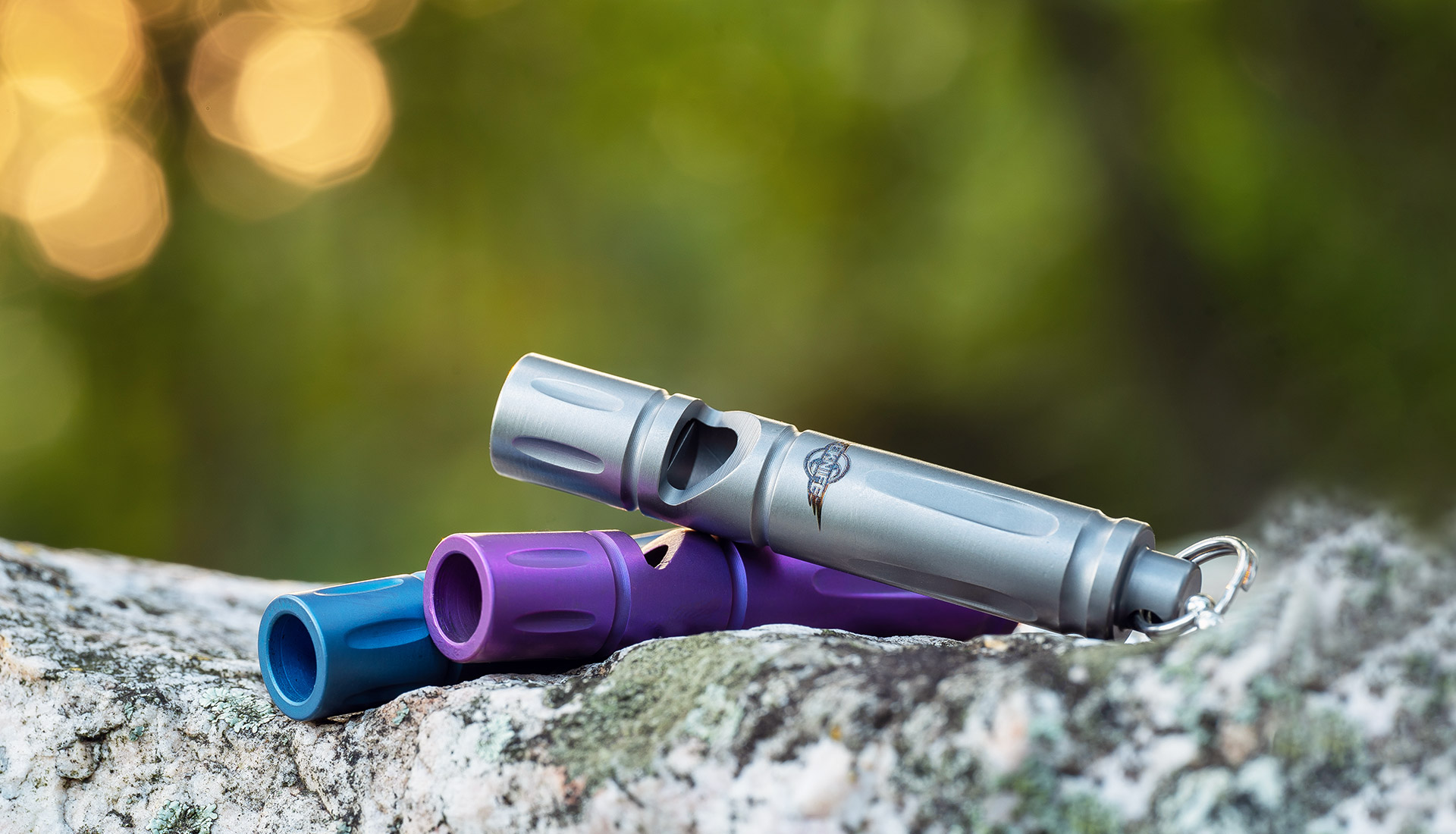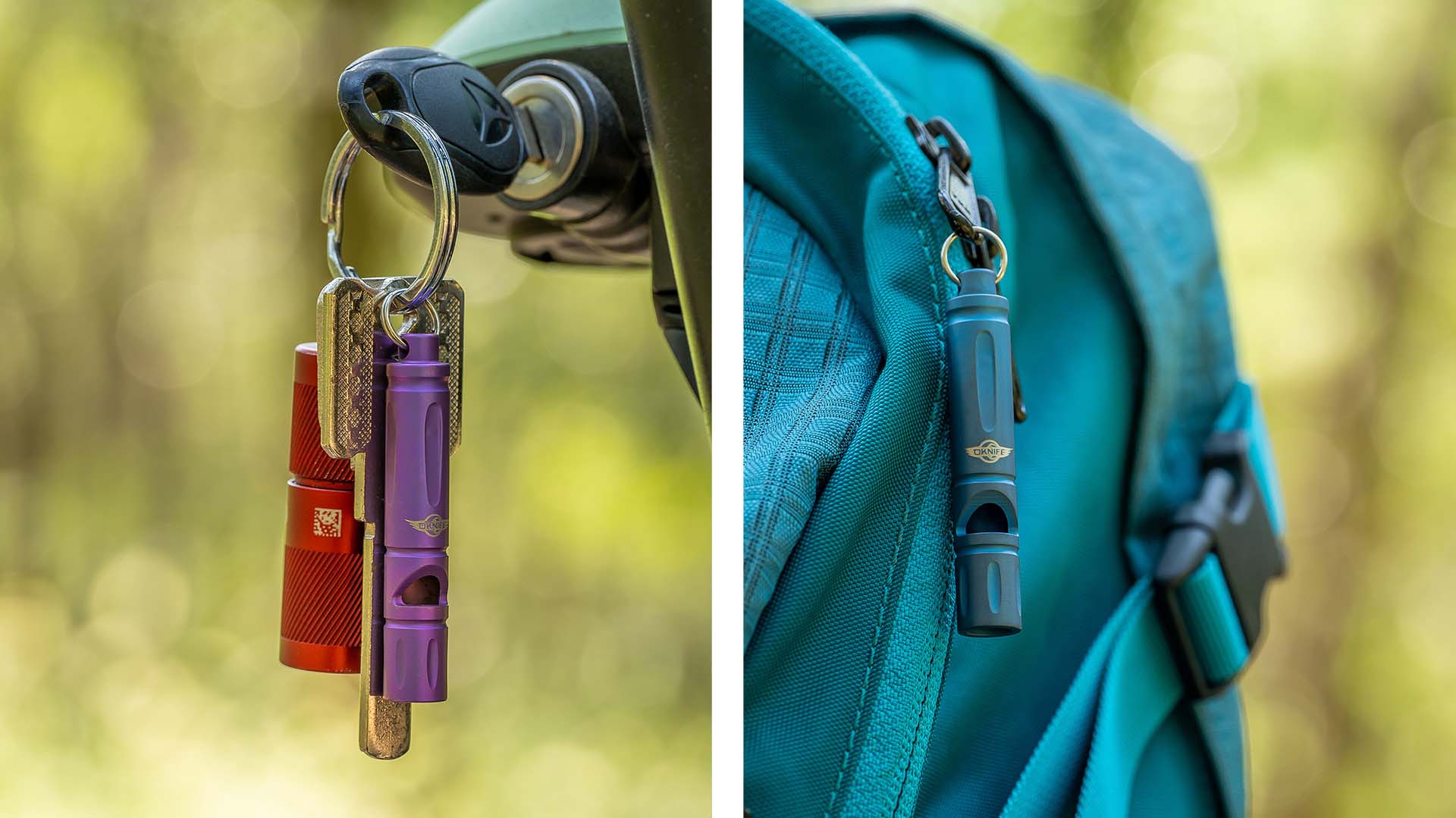 Dimensions
0.38 x 2.13 in (9.6 x 54.1 mm)
Package Contents
1 x Whistle, 1 x Keyring, 1 x Chain
Chronological Order
|
Default Sort Order