Designed to keep the gear in your pack dry, this Olife Green Hermit Ultralight Dry Bag is made of 15D nylon with a silicone outer coating and a 3000mm PU inner coating that features taped seams and a roll-top closure, adding a layer of security and convenience to your outings.
Please Note
1. Fold the top over at least 3 times and clasp the buckle to achieve an optimal seal.
2. DO NOT let your dry bag come into contact with sharp objects.
3. It's recommended to add another layer of waterproof protection for sensitive and valuable objects, like electronic devices.
4. DO NOT immerse this dry bag in water or use it to hold water.
5. The dry bag MUST be kept away from heat and open flame.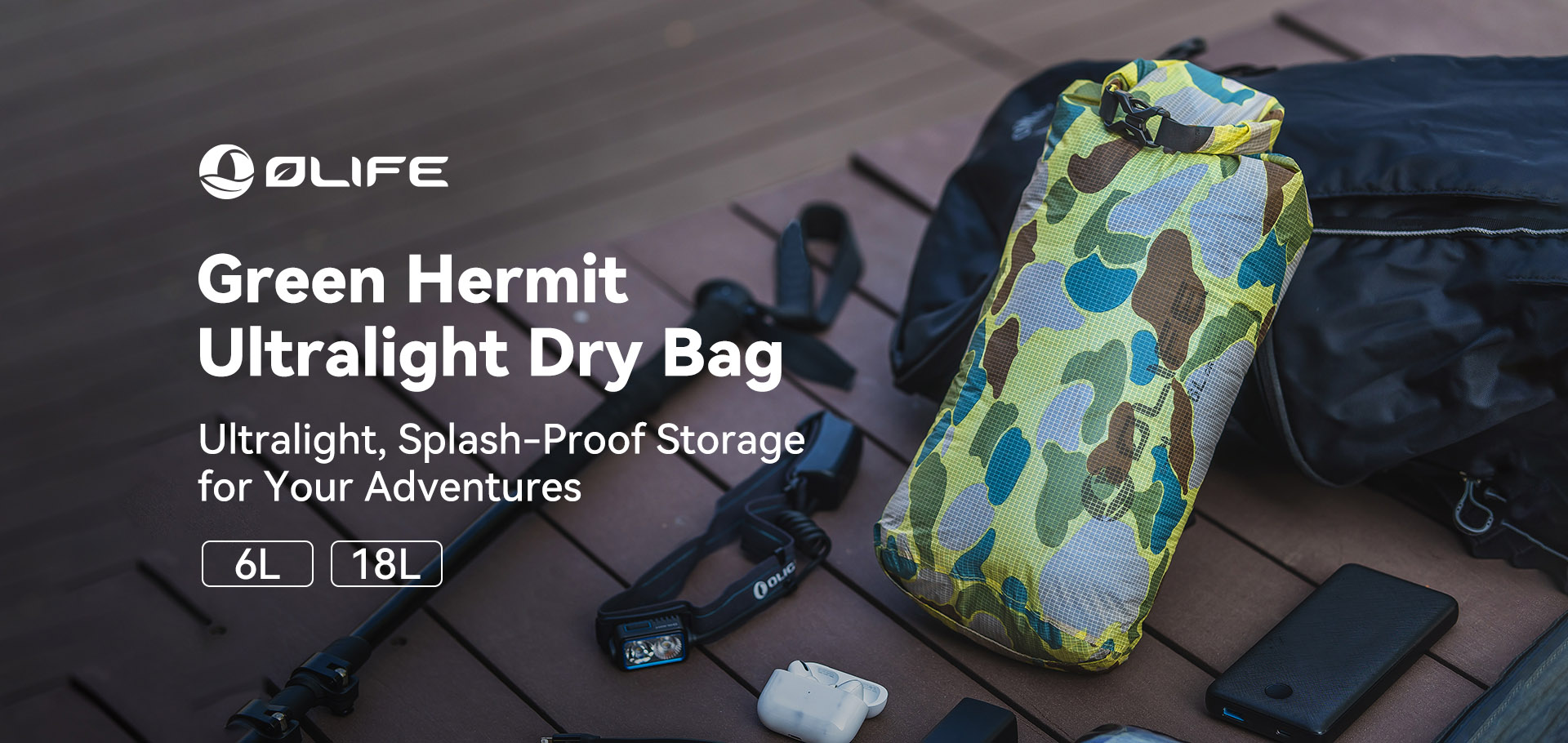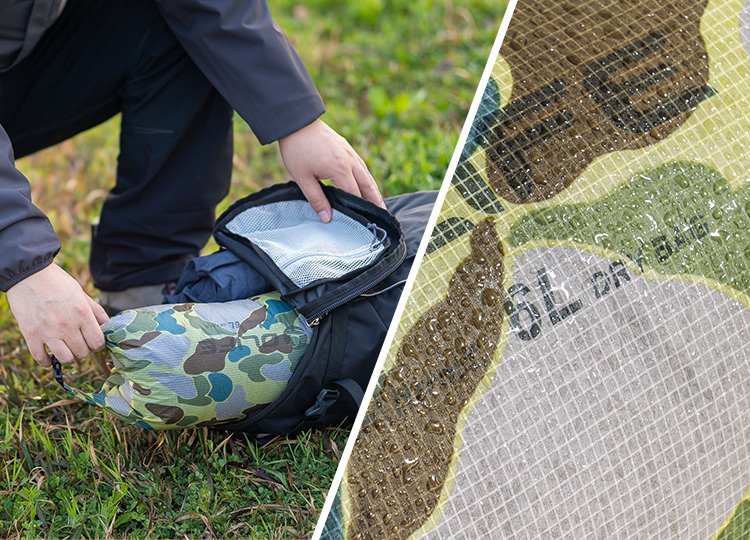 Guards against Light Rain and Moisture
Thanks to its 15D nylon build, silicone outer coating, 3000mm PU inner coating, and taped seams, this dry bag is splash-proof and can help isolate wet items from everything else in order to keep your food, clothes, electronics, and other essentials dry.
Pocket-Size
Made of ultralight 15D nylon fabric, this dry bag is light enough to take anywhere. It can be packed down into the included storage bag and then easily slipped into your pocket.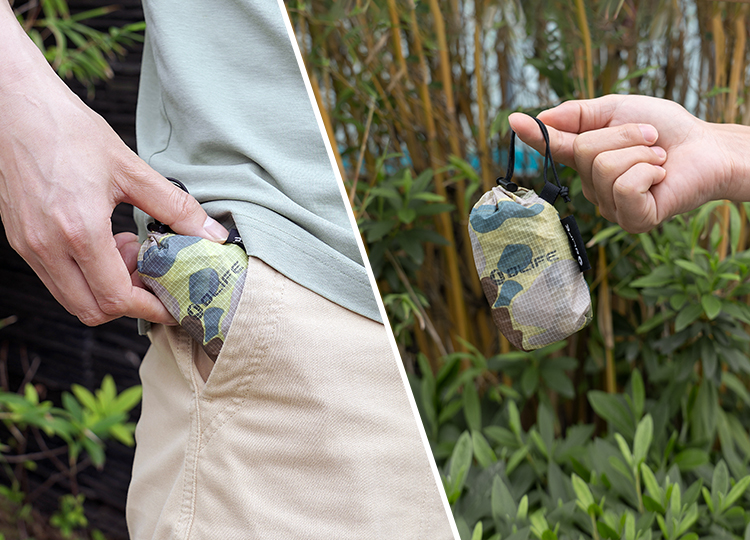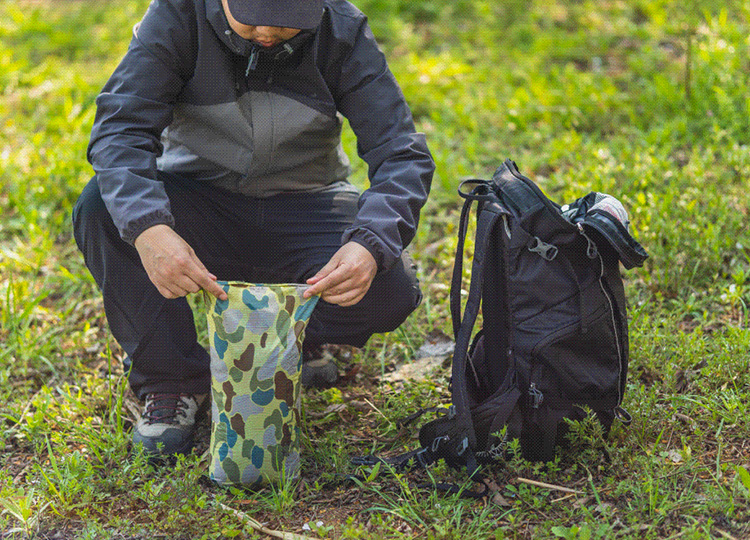 Reliable Roll-Top Closure System
This dry bag utilizes the classic roll-top closure, which gives your gear added protection thanks to the reliable seal. (Squeeze the air out before sealing the bag.) In addition, an easy-to-grab handle is formed when the bag is sealed with the durable ITW buckle.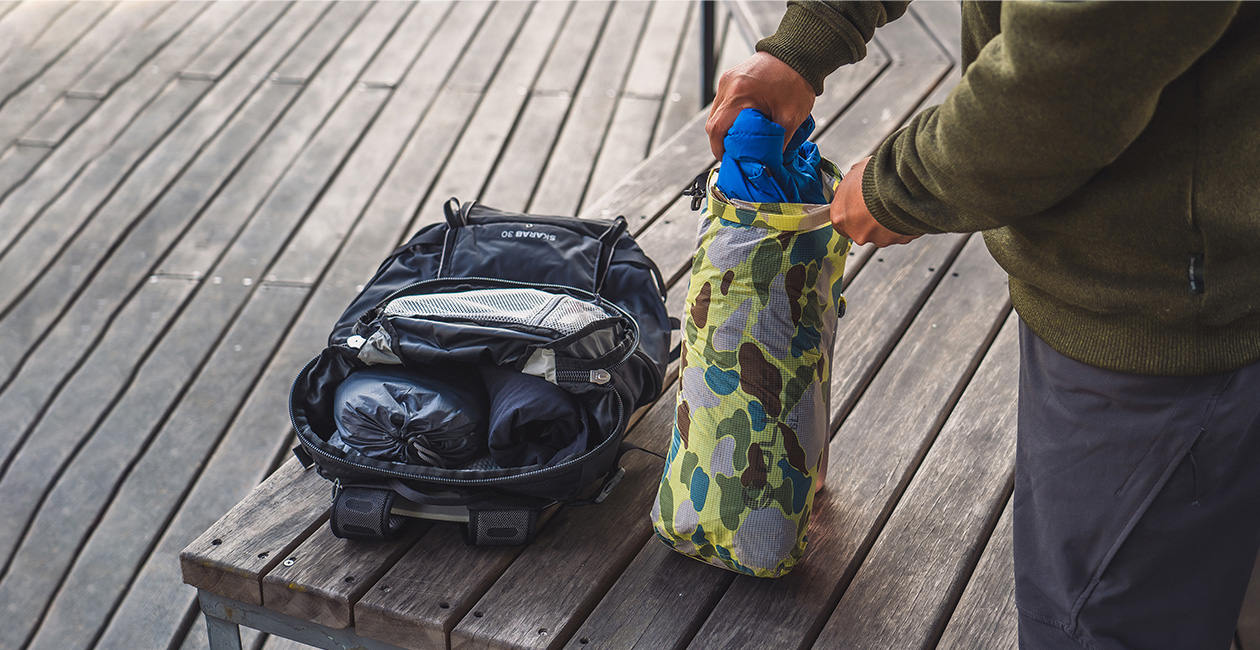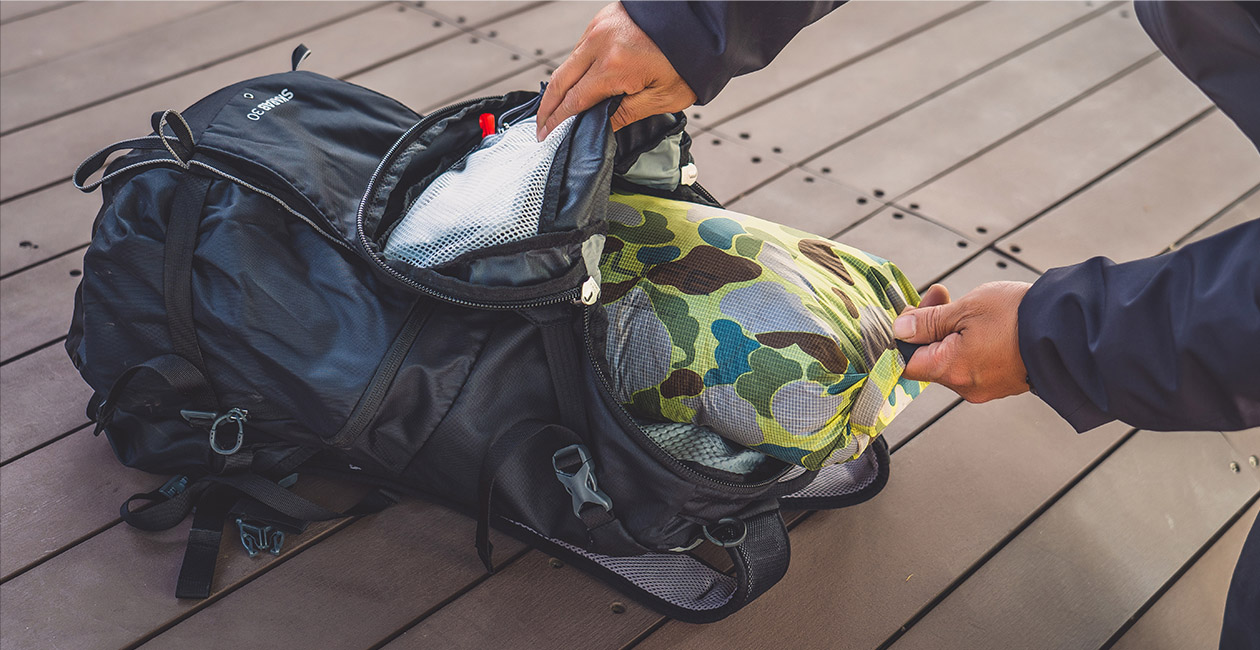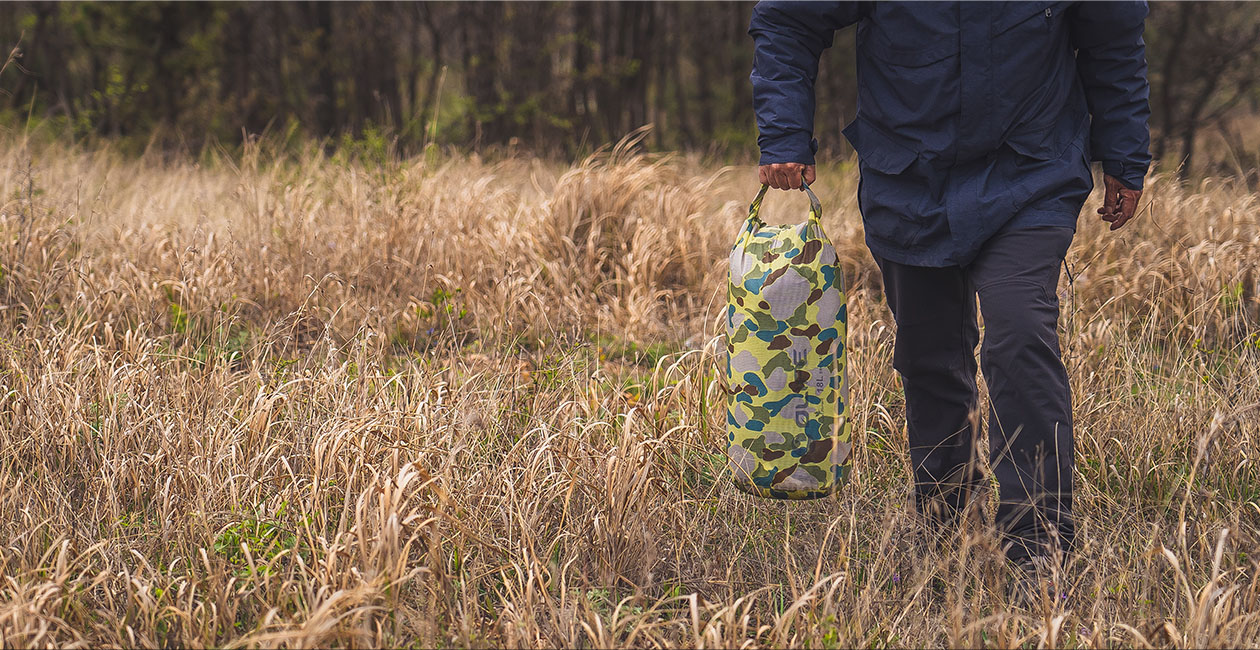 Material(s)
15D Nylon with Silicone Coating (Outer) and 3000mm PU Coating (Inner)
Gear Capacity
366 cu in (6 L); 1098 cu in (18 L)
Packed Size
6 L: 2 x 3.1 in (50 x 80 mm); 18 L: 3.3 x 5.1 in (85 x 130 mm)
Dimensions
6 L: 6.7 x 15 in (170 x 380 mm); 18 L: 13.4 x 23.6 in (340 x 600 mm)
Weight
6 L: 1 oz (29 g); 18 L: 1.6 oz (46 g)
Package Contents
1 x Dry Bag, 1 x Storage Bag
Chronological Order
|
Default Sort Order