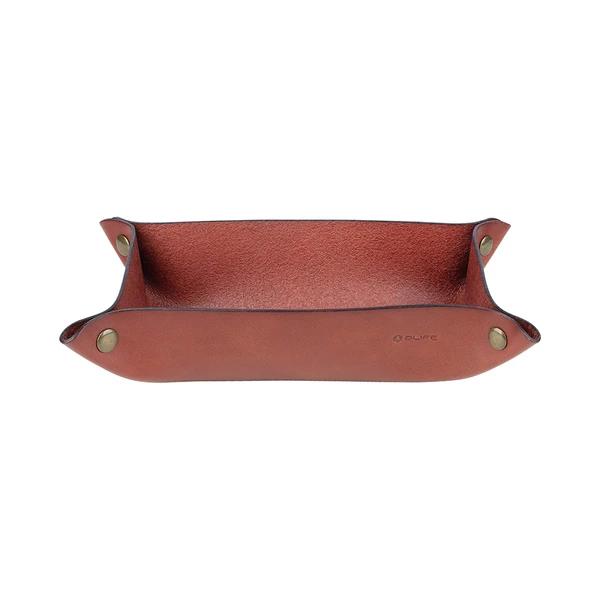 OLIFE Leather Valet Snap Tray
Features
● Made from genuine leather.
● Provides storage space for small, easy-to-lose items and keeps your desk organized.
● Snap fasteners at the corners enable the tray to unfold flat for easy storage when not in use.
● Measurements: Square: 7.09 x 7.09 x 1.97 in; Rectangular: 9.25 x 7.48 x 1.97 in.
● Great addition to your desk, nightstand, or coffee table, at home or while traveling.
Bundle:
OLIFE Leather Valet Snap Tray-Rectangular

OLIFE Leather Valet Snap Tray-Rectangular

OLIFE Leather Valet Snap Tray-Square

OLIFE Leather Valet Snap Tray Rectangular+ OLIFE Leather Valet Snap Tray Square