Designed to offer excellent performance, fit, and functionality, the lightweight Olife Pawtour Dog Pack features a breathable mesh panel to help keep your dog's back cool and comfortable, and its adjustable straps allow your dog to comfortably carry extra gear and some of their own essentials while on hiking/camping trips.
Please Note
1. It is highly recommended that your dog carry no more than 25% of its body weight in its dog pack. This can be breed and/or individually dependent, however. Please check with your vet before adding any weight to the pack.
2. If your dog is new to dog packs, start with an empty pack at first. After that, work up from a light to a heavier load as your dog gets accustomed to wearing the pack, always ensuring the load is balanced side to side.
3. The dog pack MUST be kept away from heat and open flame.
4. DO NOT let your dog pack come into contact with sharp objects.
5. Store in a cool and dry place when not in use.
Care and Maintenance
1. Machine wash at or below 86 °F. Hand washing and spot cleaning are recommended for a longer product lifetime.
2. Do not bleach.
3. Do not iron.
4. Do not dry clean.
5. Do not tumble dry.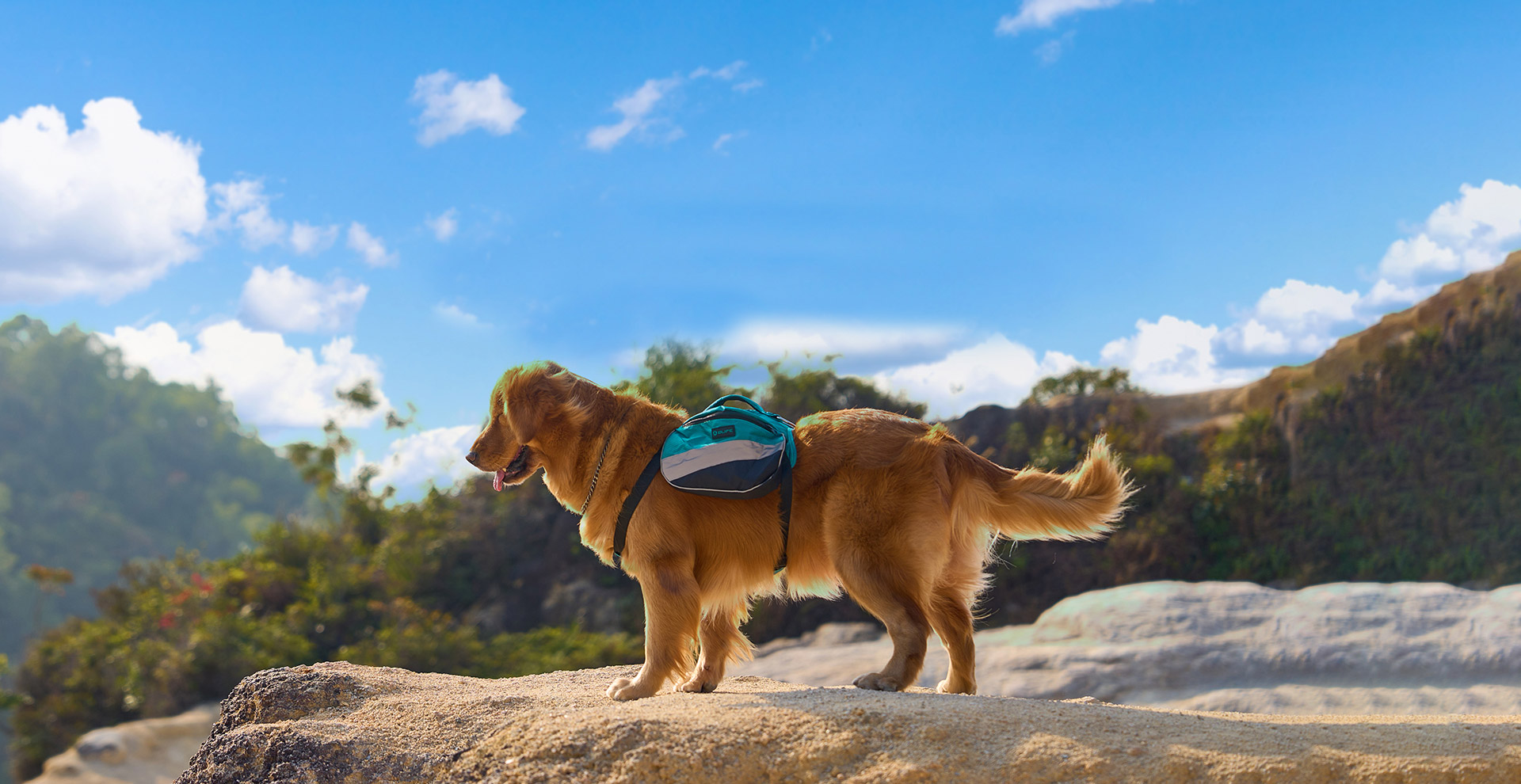 Olife
Pawtour Dog Pack
Lightweight, Comfortable, and Ready for Adventure!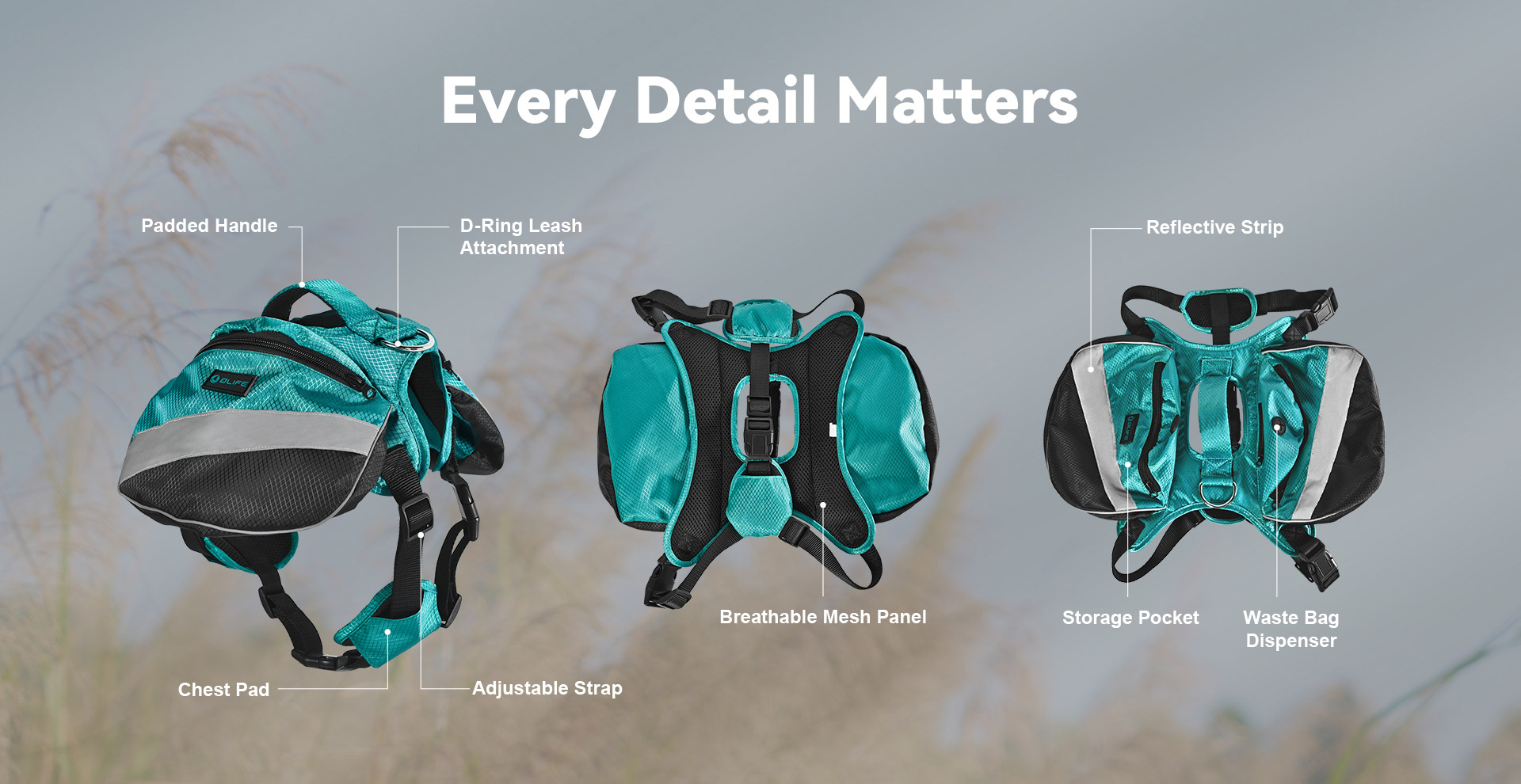 Built Tough for Hiking/Camping Adventures
This dog pack is made of tear-resistant Oxford polyester with a water-repellent finish, making it extra durable and protecting the gear inside from unpredictable weather during big and small adventures with your dog.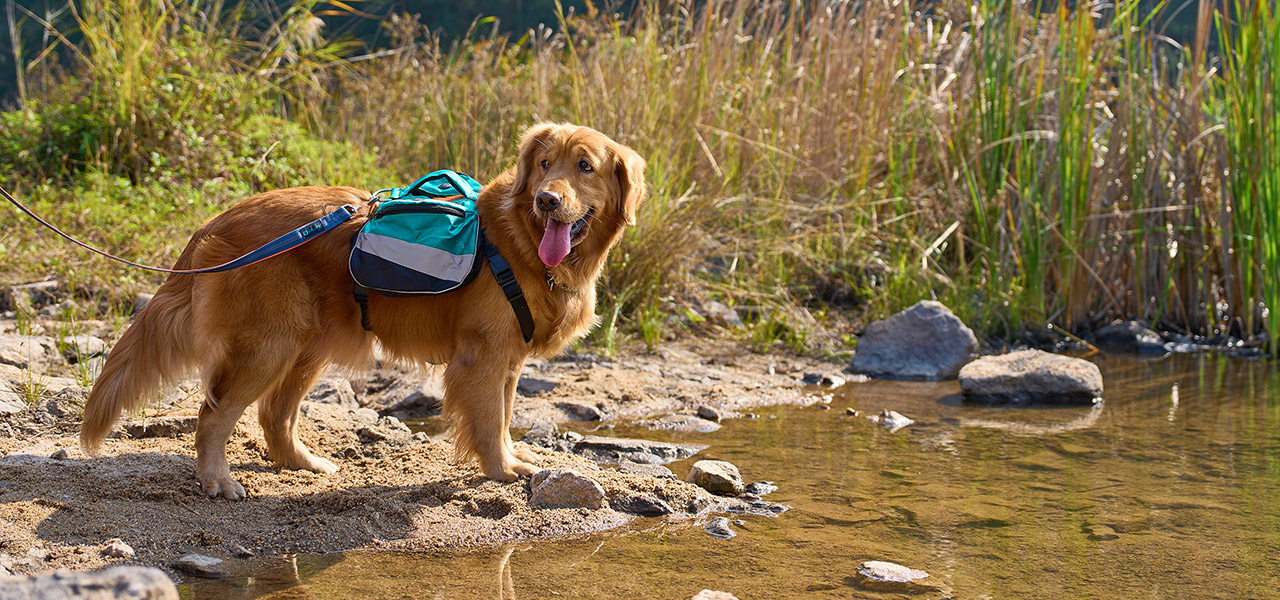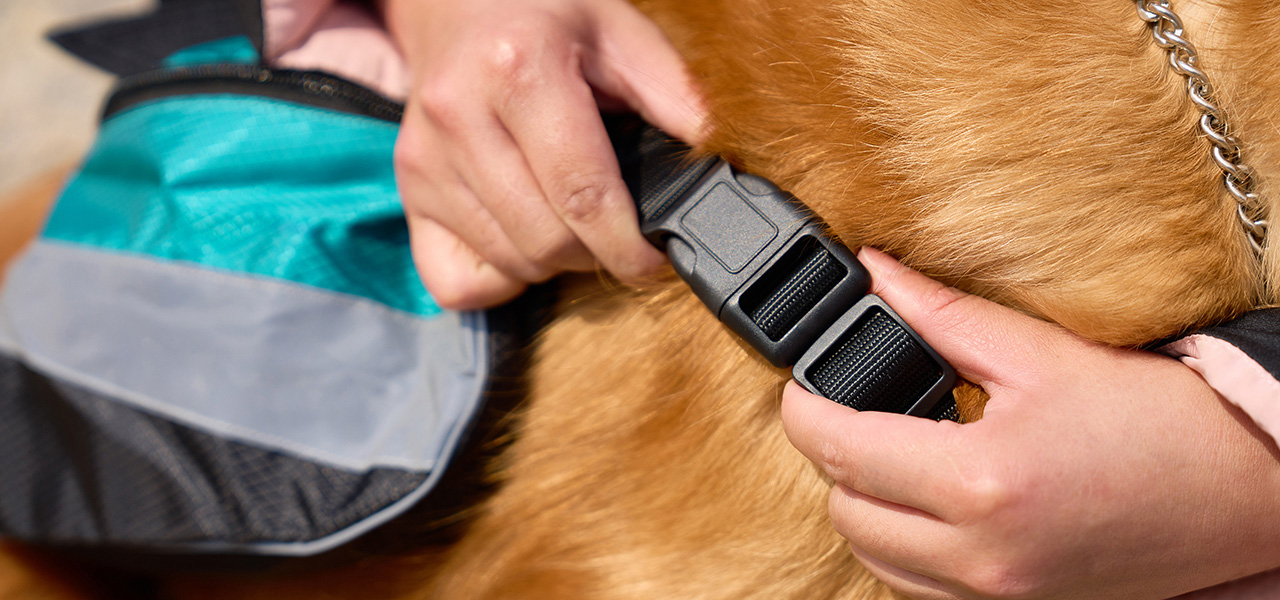 Customizable Fit
Featuring four points of adjustment, the adjustable straps create an ideal, comfortable fit that doesn't impede your dog's movement while also allowing for a full range of motion.
Plenty of Cargo Space
Designed with two large storage compartments, the pack can easily store and organize your dog's essentials, like snacks, food, and water. Both of the additional two smaller pockets feature a very handy waste bag dispenser and room to store full bags to keep the trail clean.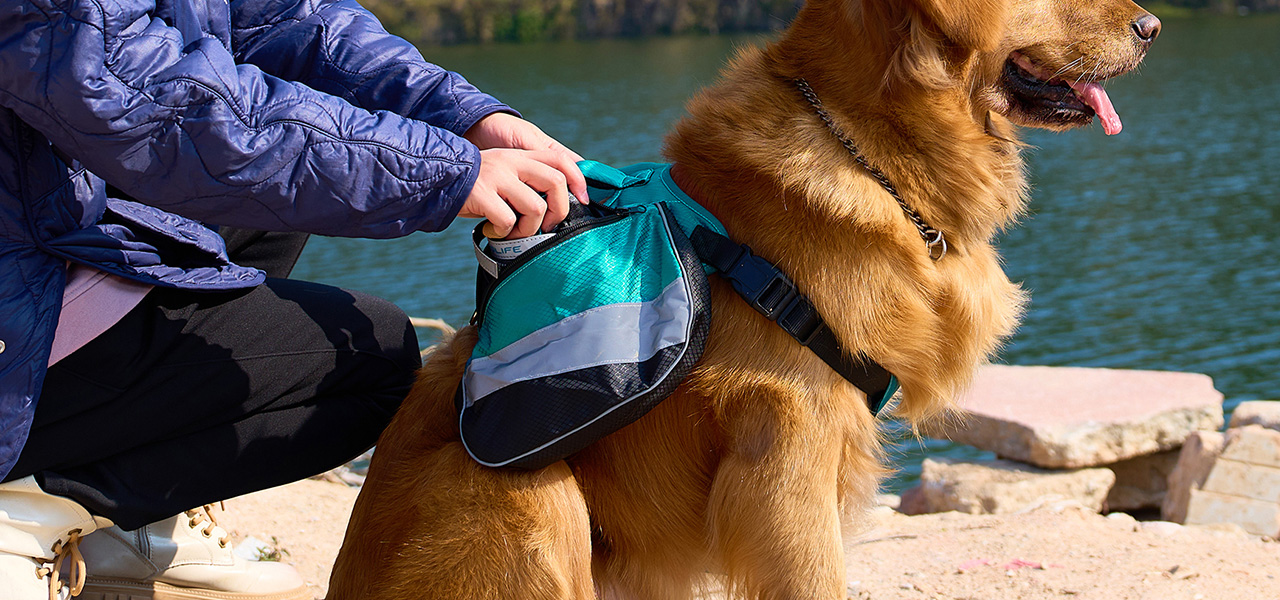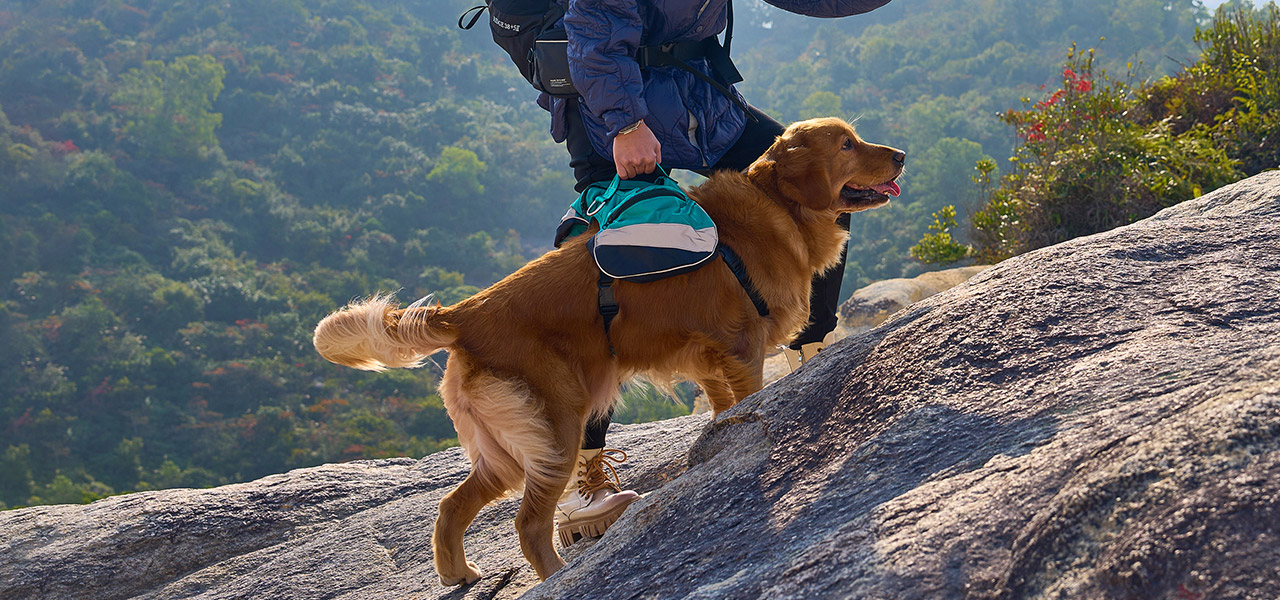 Convenient Padded Handle
The top padded handle provides controlled and comfortable lifting to assist your dog over obstacles
Convenient D-Ring Leash Attachment
The durable metal D-ring makes it easy and convenient to attach your dog's leash to the pack (leash NOT included), so it can serve as a great harness.
Please Note: For especially strong or active dogs, it is recommended that the leash be attached to the dog's collar rather than the dog pack's D-ring for optimal control and security.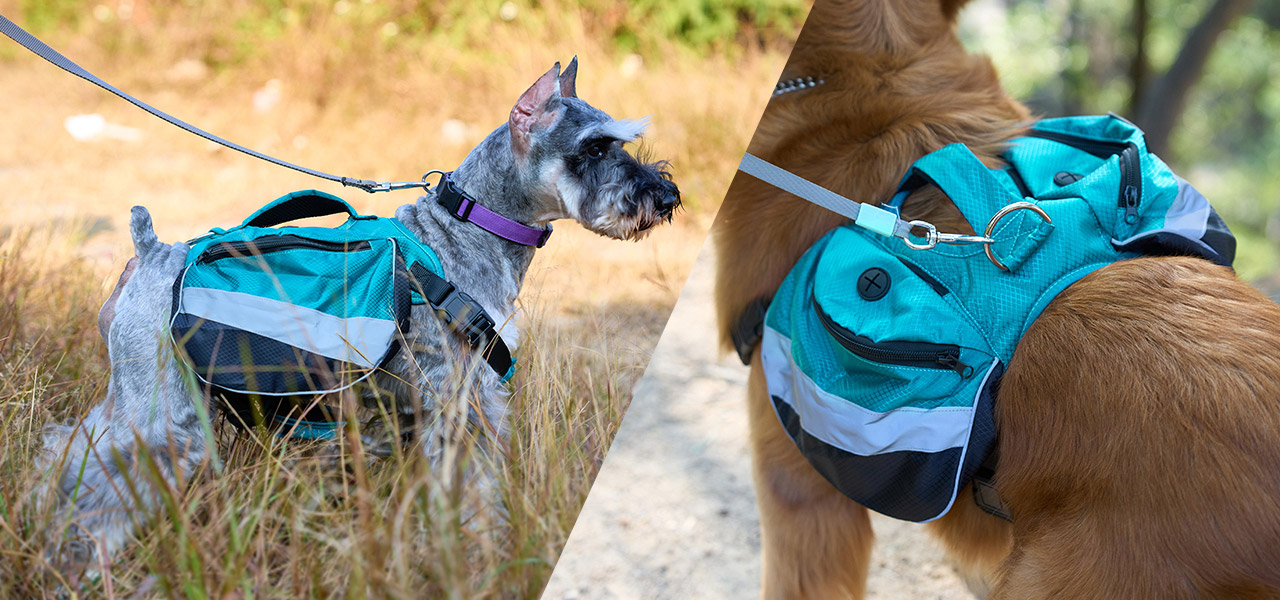 Gear Capacity
610 cu in (10 L)
Number of Exterior Pockets
4
Fits Chest
23.2–27.6 in (59–70 cm)
Fits Neck
22.8–29.5 in (58–75 cm)
Material(s)
Oxford Polyester, Metal, Plastic
Package Contents
1 x Dog Pack
Chronological Order
|
Default Sort Order