Keep your furry companion under control and comfortable while he is carrying a generous amount of essentials with the Olife tactical dog backpack and bungee leash set. Made from lightweight, tear-resistant polyester, the backpack allows your dog to hit the road briskly and safely. It provides ample storage and additional carrying options thanks to the roomy compartments, MOLLE system, loop panels, and adjustable elastic cords. With 6 feet of stretch, the leash boasts a bungee section that absorbs shock from any sudden move made by your canine for more safety and comfort.
This set is the perfect choice for daily walking and your pet's outdoor adventures.
Please Note
1. Keep this product away from excessive heat or open flame.
2. The fabrics are NOT bite-proof. Store the product properly when it's not in use.
3. Wearing and discoloration of the hardware is considered normal.
4. It is highly recommended that your dog carries no more than 25% of its body weight in its dog pack. This is breed and individually dependent, however. Please check with your vet before adding any weight to the pack.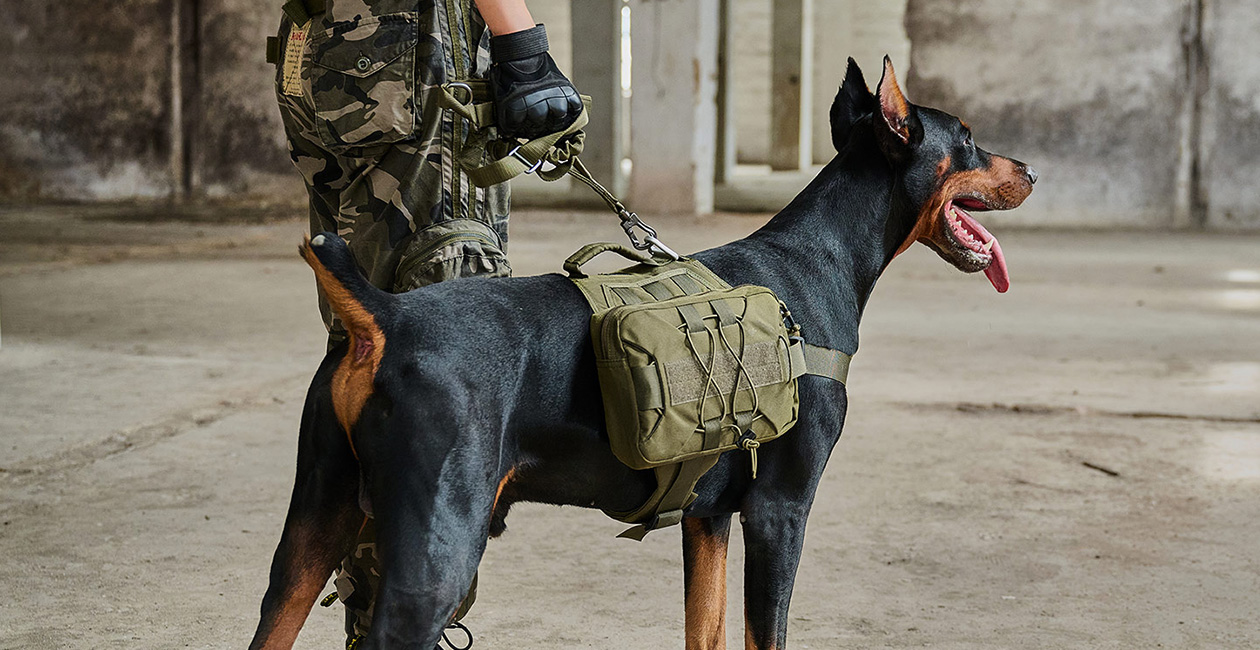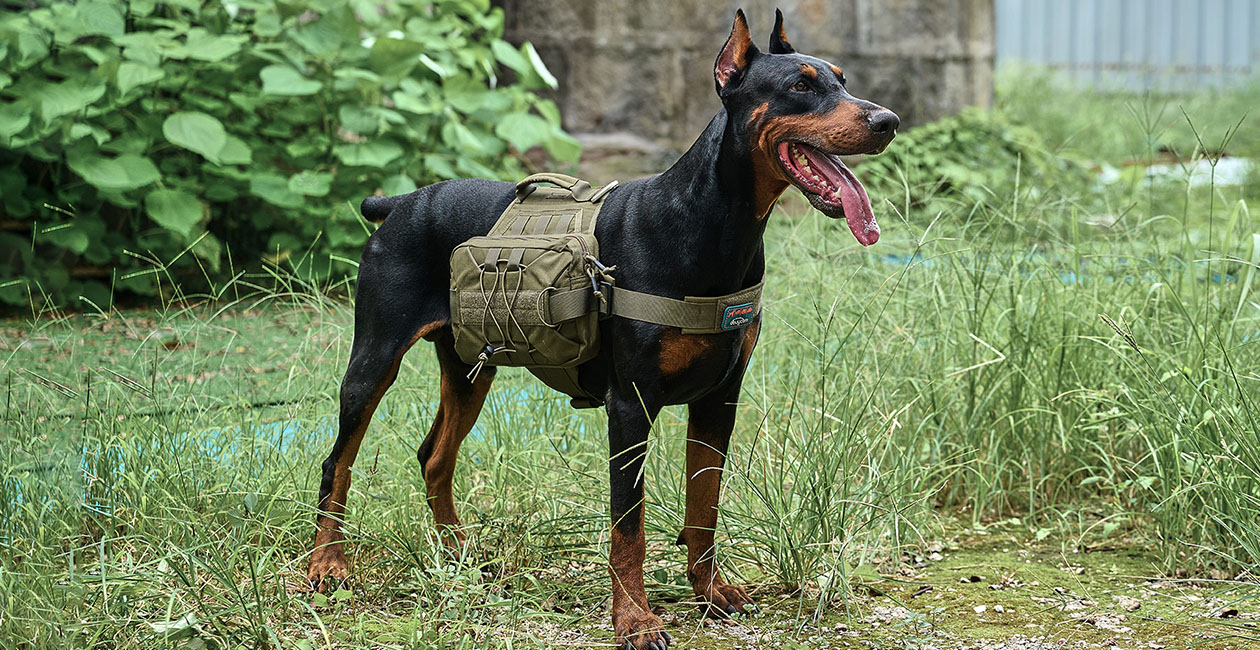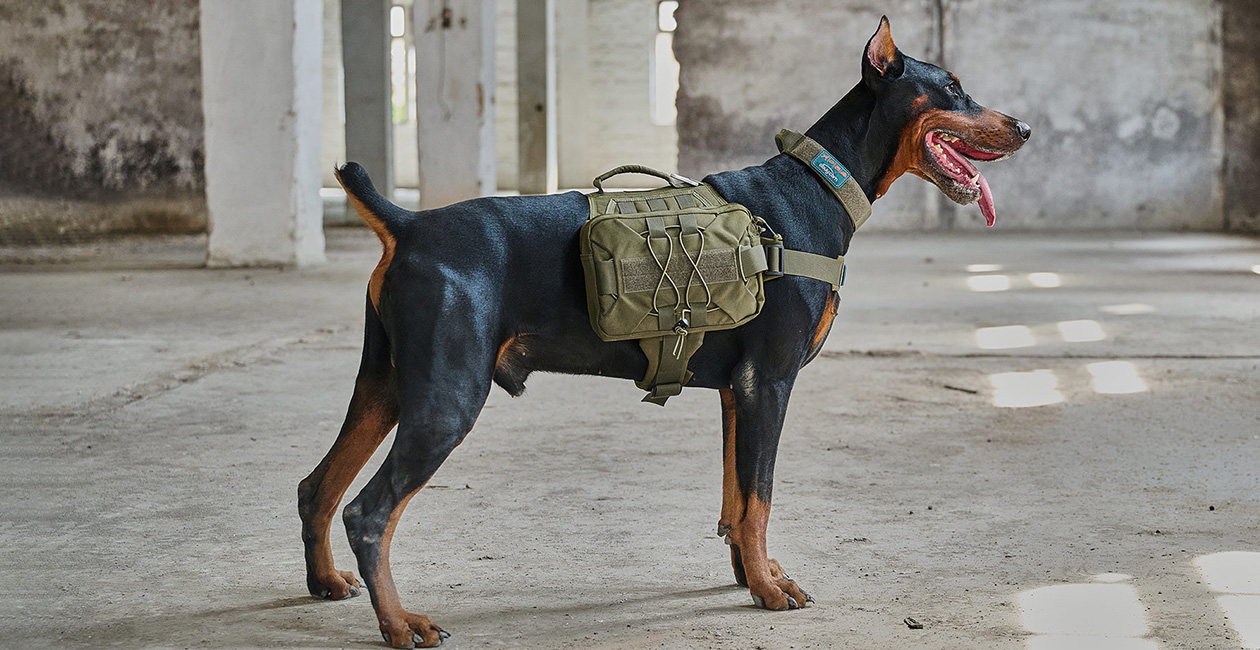 Main Fabric(s)
Backpack & Leash: Polyester
Number of Exterior Pockets
2
Pocket Dimensions
Backpack(M): 9.4 x 2.4 x 6.5 in (24 x 6 x 16.5 cm); Backpack(L): 10.4 x 2.4 x 7.1 in (26.5 x 6 x 18 cm);
Leash Length
4.2-5.2 ft (127-159 cm) Resting, Stretching to 6 ft (182 cm) Max
Fits Chest
Backpack(M): 25.6-35.1 in (65-80 cm); Backpack(L): 31.5-39.4 in (80-100 cm)
Dimensions
Leash (Unstretched): 50 x 1 in (127 x 2.5 cm)
Weight
Backpack(M): 18 oz (510 g); Backpack(L): 21.9 oz (620 g); Leash: 8.3 oz (236 g)
Package Contents
1 x Dog Backpack, 1 x Dog Leash, 1 x Patch, 1 x FREE Patch with Purchase
Chronological Order
|
Default Sort Order