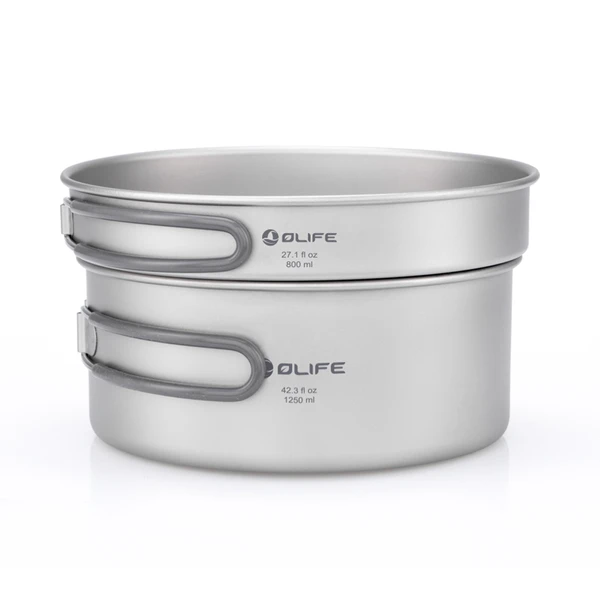 OLIFE Titanium 2-Piece Camp Cook Set (OCC01)
Features
Titanium is durable, light, non-toxic, antibacterial, and hypoallergenic; it also resists corrosion, withstands high and low temperatures, and leaves no metallic smell or taste.


Set includes a 42.3 fl oz pot and a 27.1 fl oz pan that doubles as a lid.

Foldable handles flip out for secure carrying and fold away for compact storage.

Handles are coated with durable silicone that is heat resistant to 518 °F so you won't get burned when touching them.

The set is lightweight to carry, with a 4.2 oz pot and a 3.7 oz pan.

One-piece stamping process adds durability; along with a wide-mouth design, it makes each piece easy to clean.

Can be used over open fires or on induction cooktops or ceramic cooktops.

Set comes with a mesh storage bag for easy transport and storage.

Dishwasher safe.