This Olife Titanium Bowl Set made of non-toxic, durable titanium has two nesting bowls with different capacities, making it lightweight and compact. This versatile dinnerware set is perfect for your cooking prep and food consumption on the trail.
Titanium Product Best Practices
1. Fingerprints are easily left on the surface of titanium products. These fingerprints are marks formed by our fingers' moisture on the surface of the titanium. However, you can easily wipe it clean with a microfiber cloth or damp towel. After two weeks, the titanium will be fully oxidized. After this process, you are less likely to leave fingerprints on the product.
2. The appearance of titanium products will change under different temperatures, this is a natural reaction of titanium products being oxidized under high heat and will not cause any harmful substances. DO NOT let titanium products come into contact with high heat if you dislike the colored titanium.
3. DO NOT let titanium products come into direct contact with ceramic or glass products. They will leave thin marks on ceramic or glass surfaces, which can't be removed.
4. DO NOT heat the product in microwave.
5. Clean the product before use.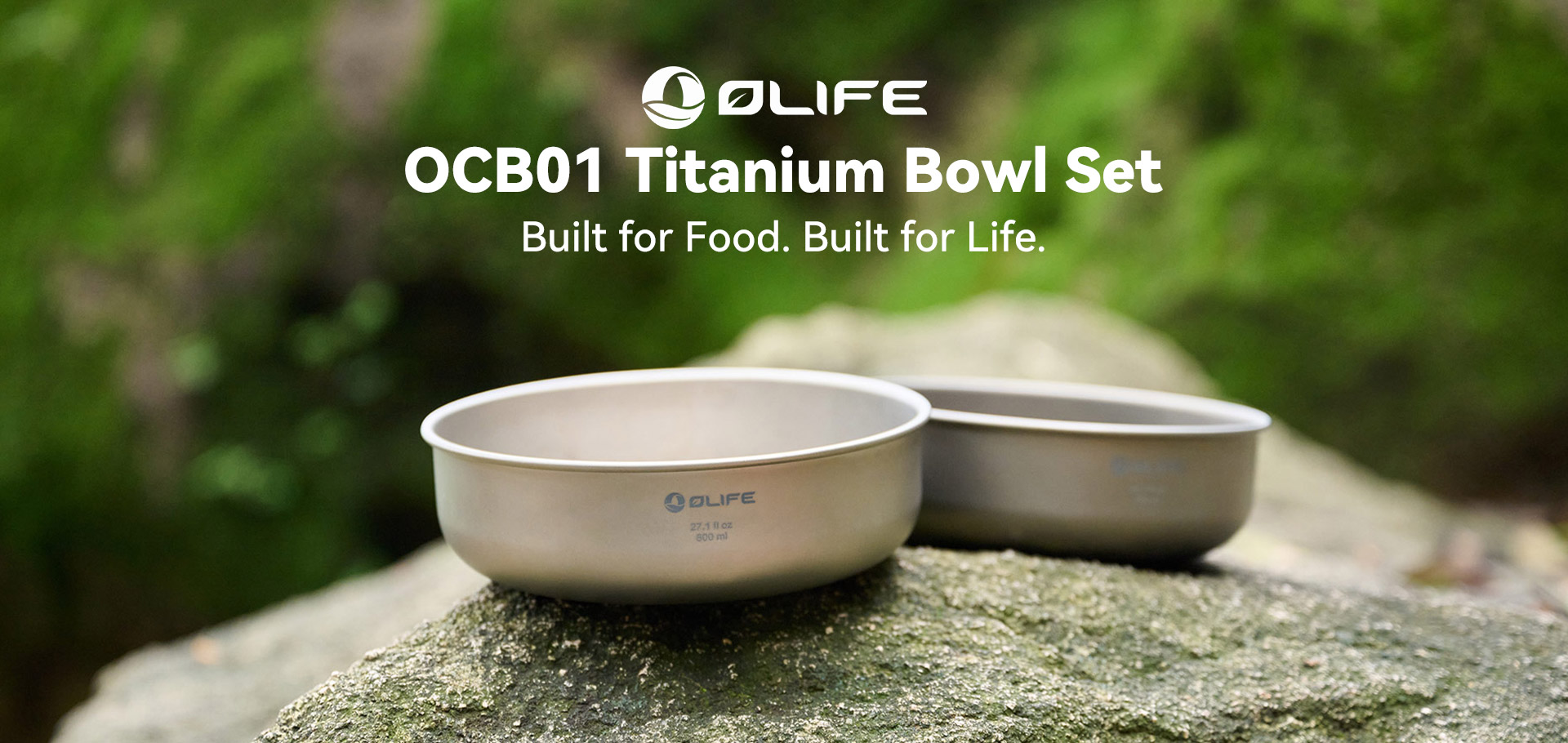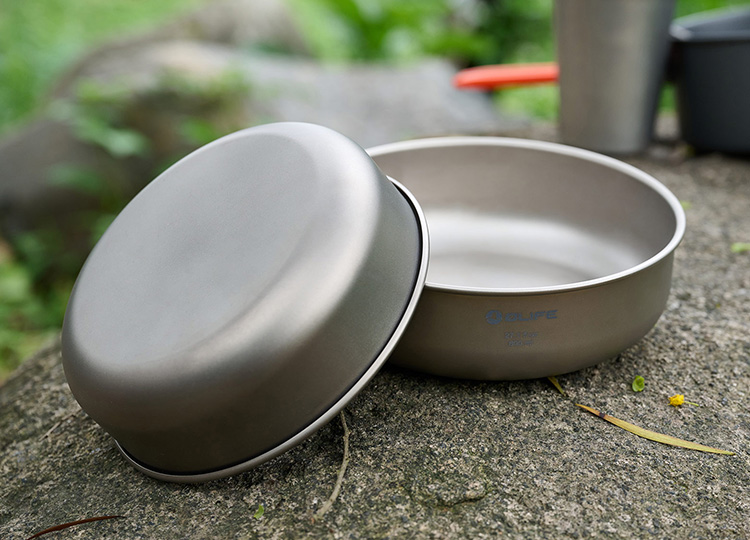 High-Quality Titanium Material
These high-quality bowls are made of titanium that is tasteless, odorless, non-toxic, healthy, and dishwasher safe. In addition to being antibacterial and hypoallergenic, titanium is also high-strength, lightweight, and highly resistant to corrosion, mold, heat, and low temperatures.
Versatile Set
Consisting of two nesting bowls, this bowl set is suitable for preparing, serving, and consuming food and provides great versatility.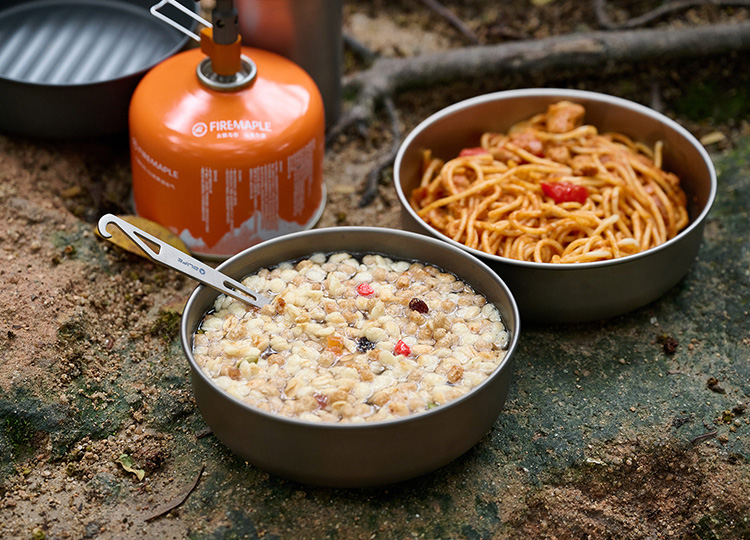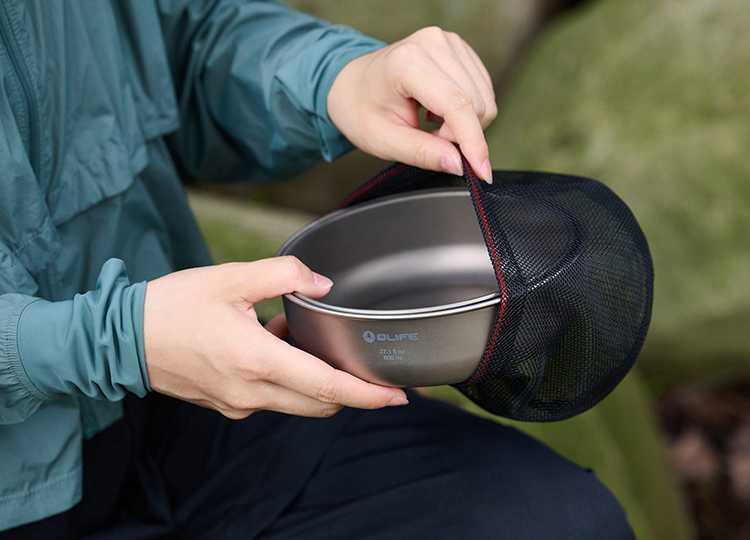 Compact Storage
These two bowls nest neatly together to provide a compact, space-saving dinnerware option for any activity. This set comes with a mesh storage bag for easy transport and storage.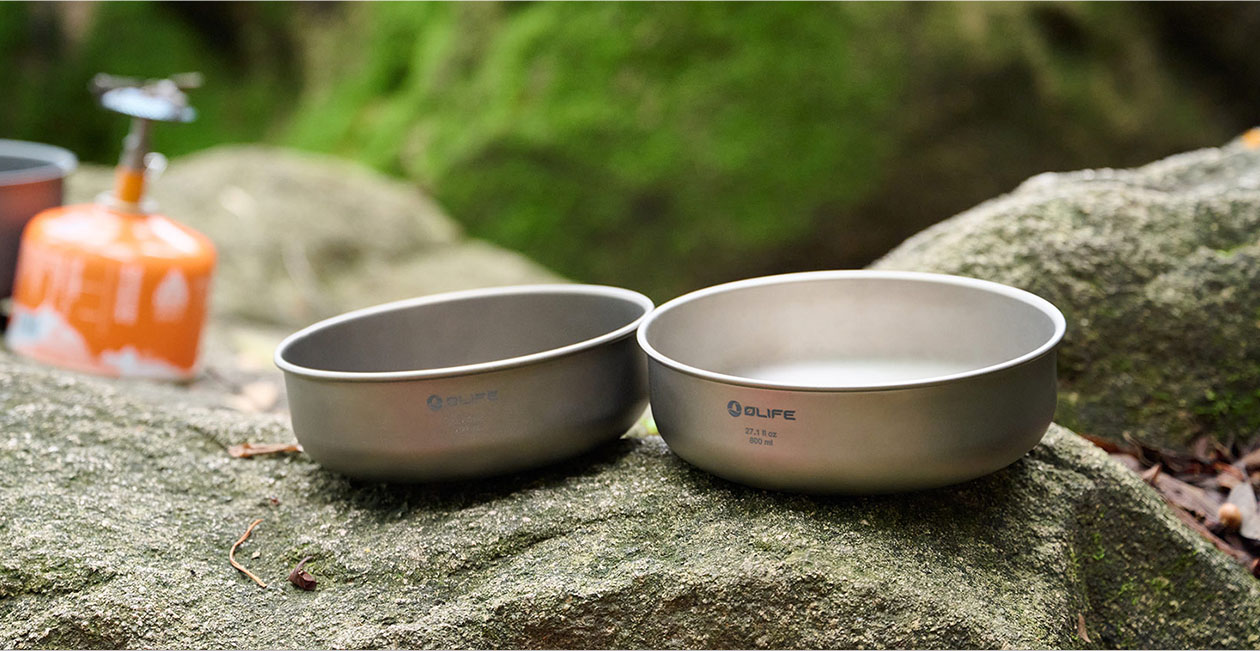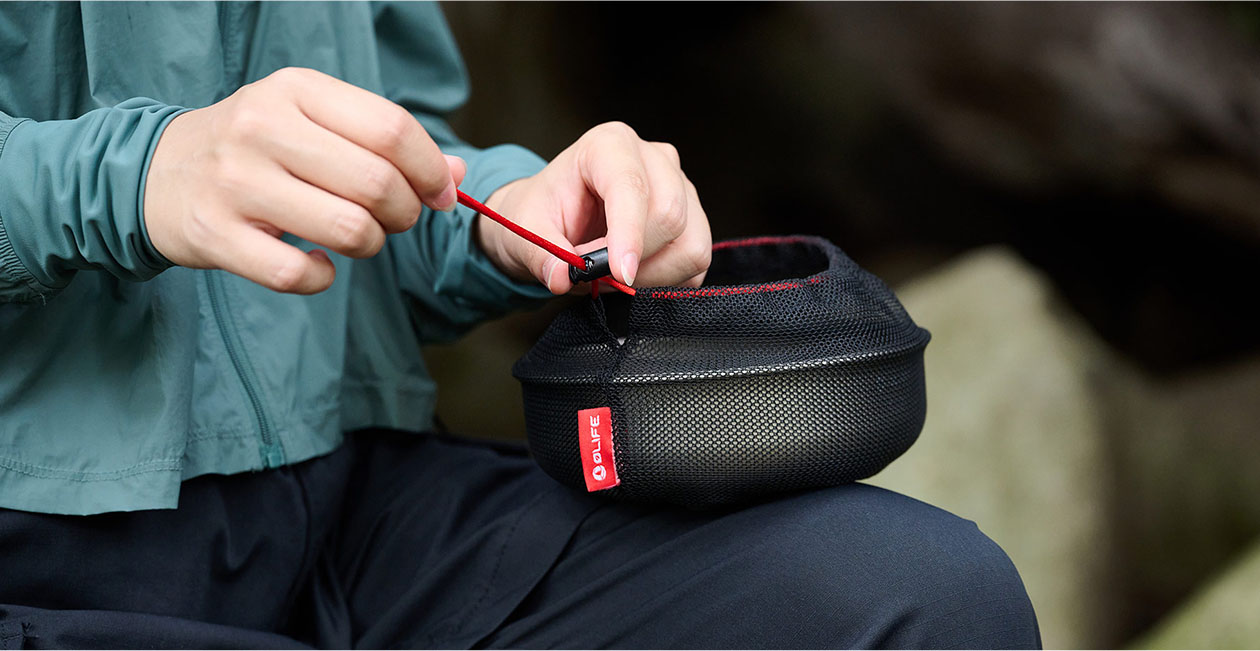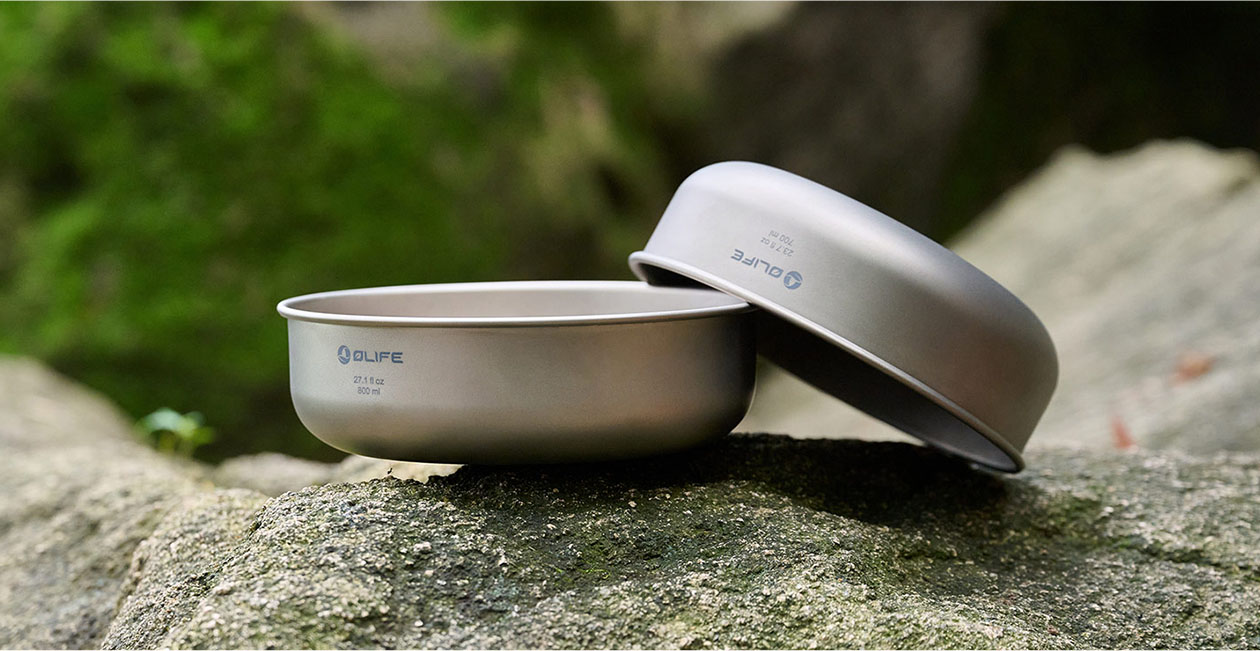 Liquid Capacity
23.7 fl oz (700 ml); 27.1 fl oz (800 ml)
Dimensions
700 ml: 6.2 x 2 in (157 x 50 mm); 800 ml: 6.7 x 2 in (169 x 50 mm)
Weight
700 ml: 2.6 oz (75 g); 800 ml: 3 oz (85 g)
Package Contents
2 x Bowls, 1 x Mesh Storage Bag
Chronological Order
|
Default Sort Order