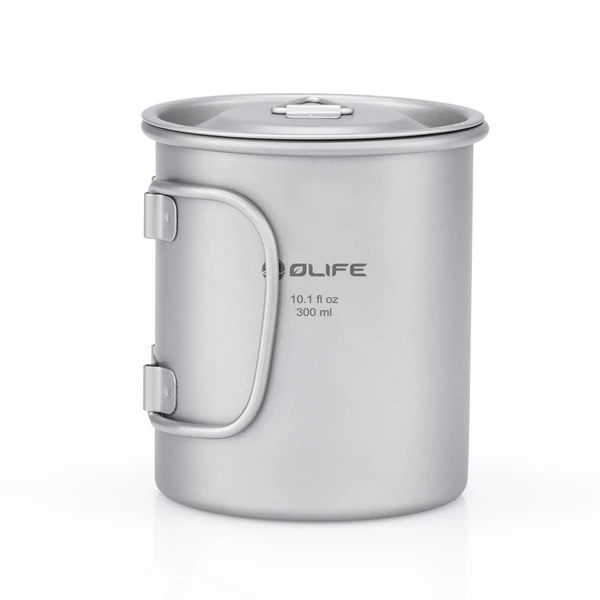 OLIFE Titanium Single-Wall Folding Handle Camp Mug with Lid
Features
Titanium is durable, light, non-toxic, antibacterial, and hypoallergenic; it also resists corrosion, withstands high and low temperatures, and leaves no metallic smell or taste.


Single-wall construction allows this mug to be used for cooking as well as drinking and eating and allows it to be placed directly on an open flame.

Handles flip out for secure carrying and fold away for compact storage.

Includes a mesh storage bag.