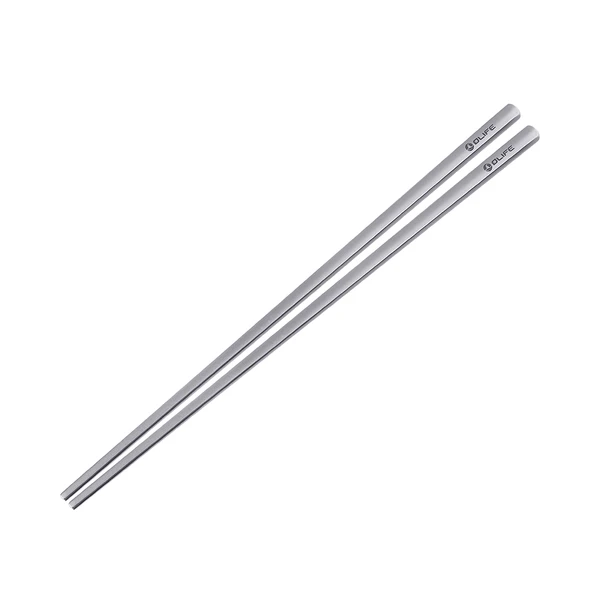 OLIFE Titanium Square Chopsticks (OCF01)
Features
Titanium is high-strength, durable, light, non-toxic, antibacterial, and hypoallergenic; it resists corrosion and mold, withstands high and low temperatures, and leaves no metallic smell or taste.

Square-shaped design makes holding the chopsticks and picking up food easy and prevents them from rolling around.

Weigh only 0.63 oz with a hollow design for lightweight carry and good thermal insulation.

Multipurpose utensils for picking up food, eating pasta or sushi, stirring drinks, or lifting a hot lid.

Include a storage bag for easy transport and storage.

Dishwasher safe.