These Olife Trekpal T3 Telescoping Trekking Poles combine a host of great features into one pair of trekking poles. Lightweight yet robust aluminum construction, secure locking mechanisms, and comfortable foam grips, along with plenty of length adjustment as well as useful tips and baskets, optimize their performance for any trail or terrain.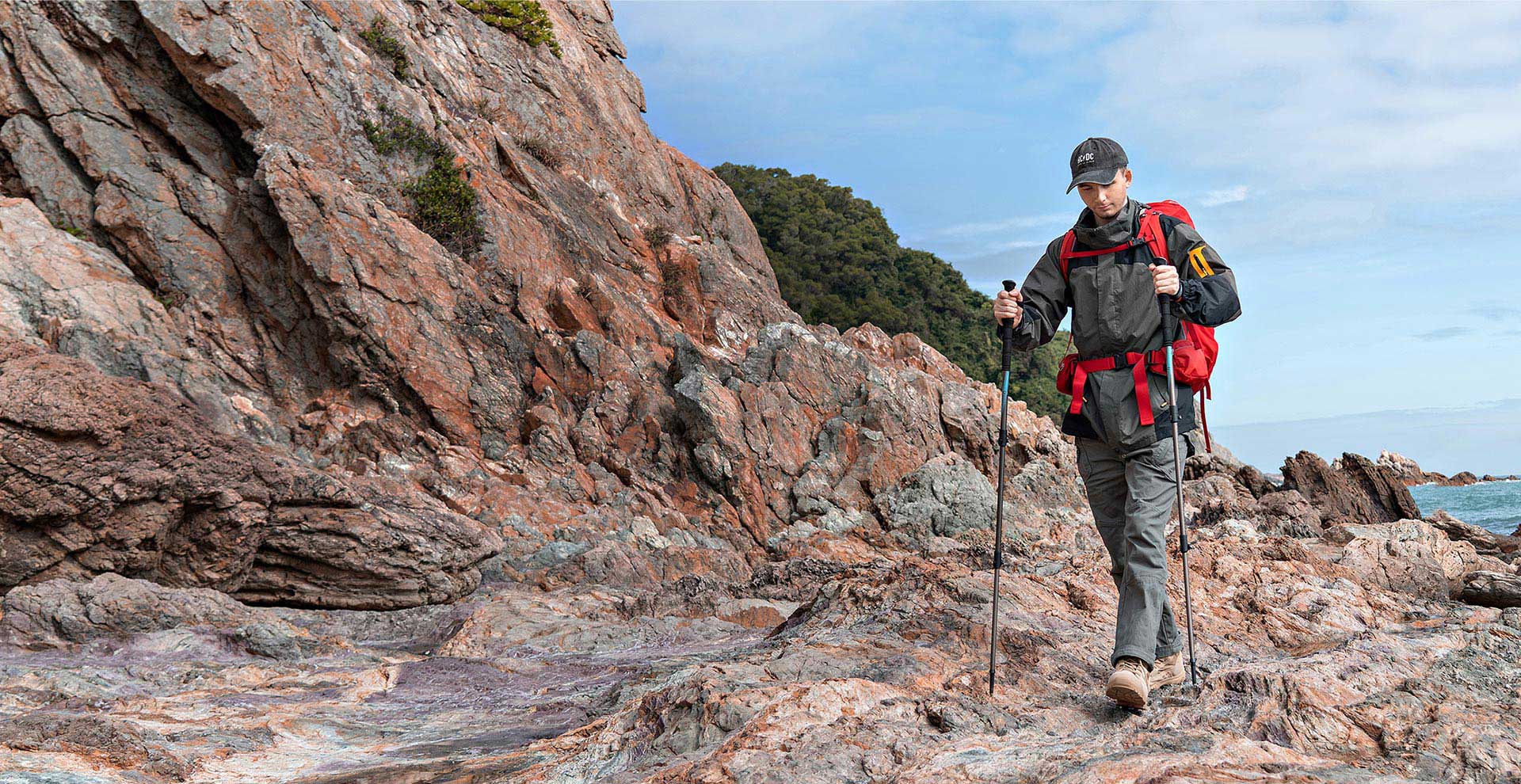 Olife
Trekpal T3 Telescoping
Trekking Poles (Pair)
Sturdy Support for Every Step You Take
Long-Term Reliability
The shafts are constructed of aerospace-grade 7075 aluminum alloy, which makes them light, sturdy, and durable while allowing them to withstand pressure and impacts better than carbon fiber. The 0.71 in upper shaft, 0.63 in middle shaft, and 0.55 in lower shaft are 0.8 mm thick, offering added confidence over rough ground.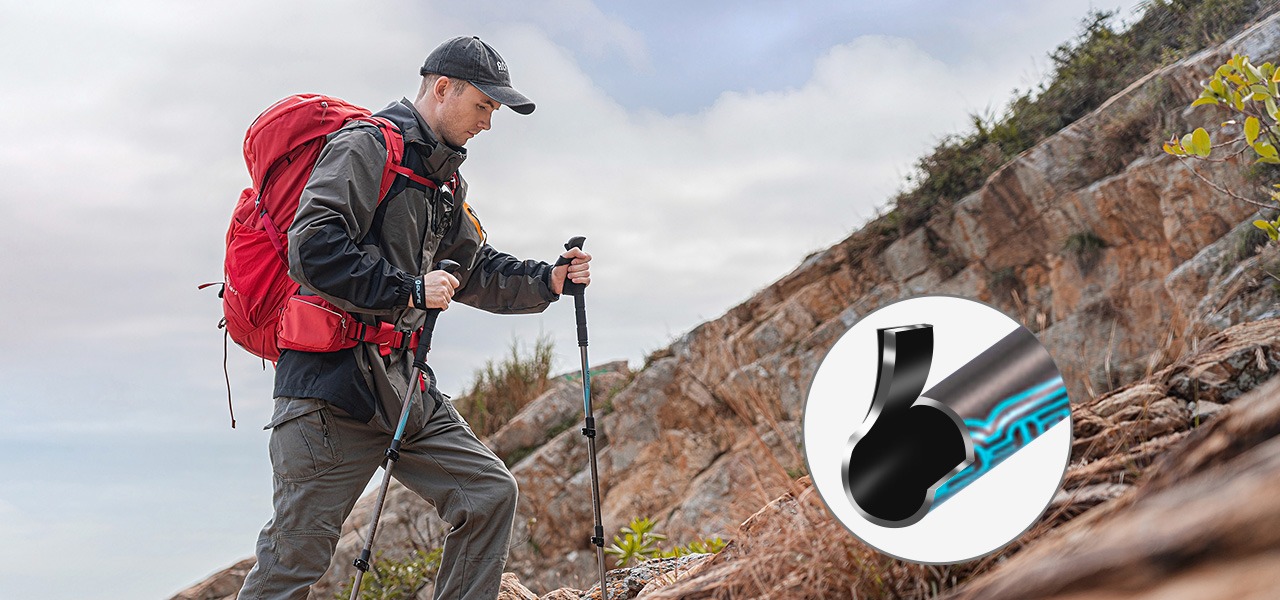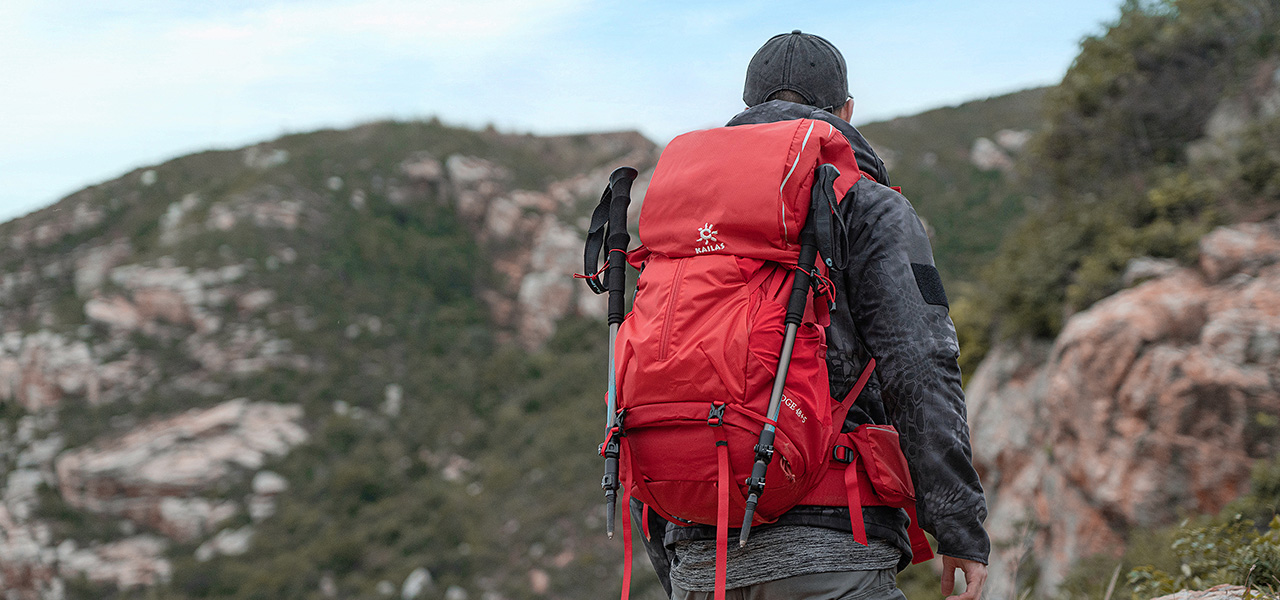 Easy Carrying
A 3-section, telescoping design that weighs only 9.2 oz (excluding accessories) each, the poles pack down to a length of 25.2 in for easy attachment to your backpack.
Comfy, Confident Grip for Long Hikes
The ergonomic, lightweight, moisture-wicking EVA foam grips with EVA foam grip extensions and adjustable, padded wrist straps provide a comfortable all-day hiking experience. The grip extensions allow you to adjust your grasp to a lower position on steep climbs or when traversing without having to stop to adjust the poles' length.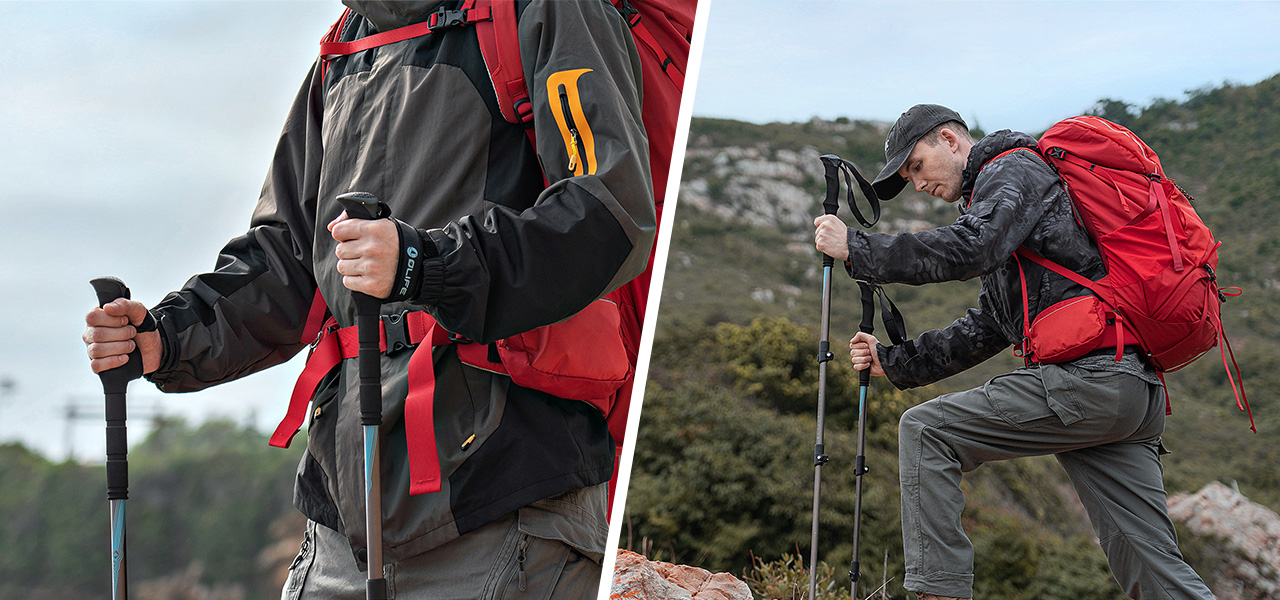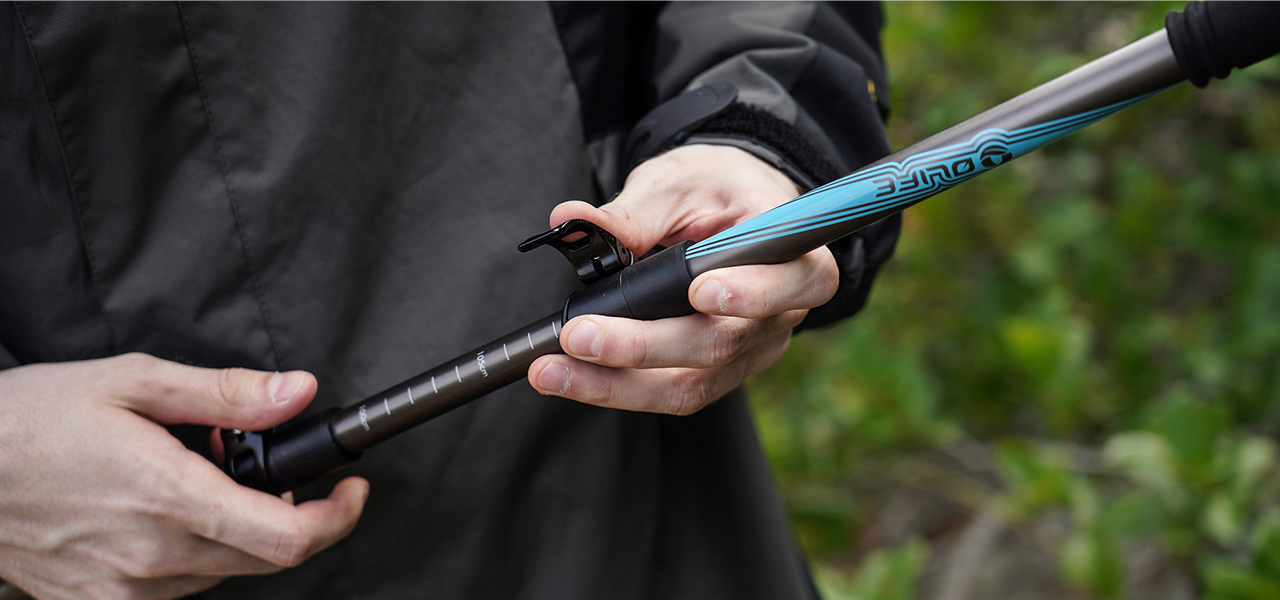 Simple, Secure Lever Locking
The robust external lever locks with large aluminum alloy levers offer quick length adjustments, and they are easy to adjust using the tension screws, ensuring they remain secure after extended use.
Accessories Included for 4-Season Versatility
The poles come with various baskets and tips for all-season use and different conditions.
Here's what they're suitable for:
Built-in Carbide Tips: Ice, gravel, and packed dirt
Mud Baskets (2 pcs): Mud and sand
Snow Baskets (2 pcs): Snow
Rubber Tips (2 pcs): Paved surfaces (Use these tips for safe storage and transport.)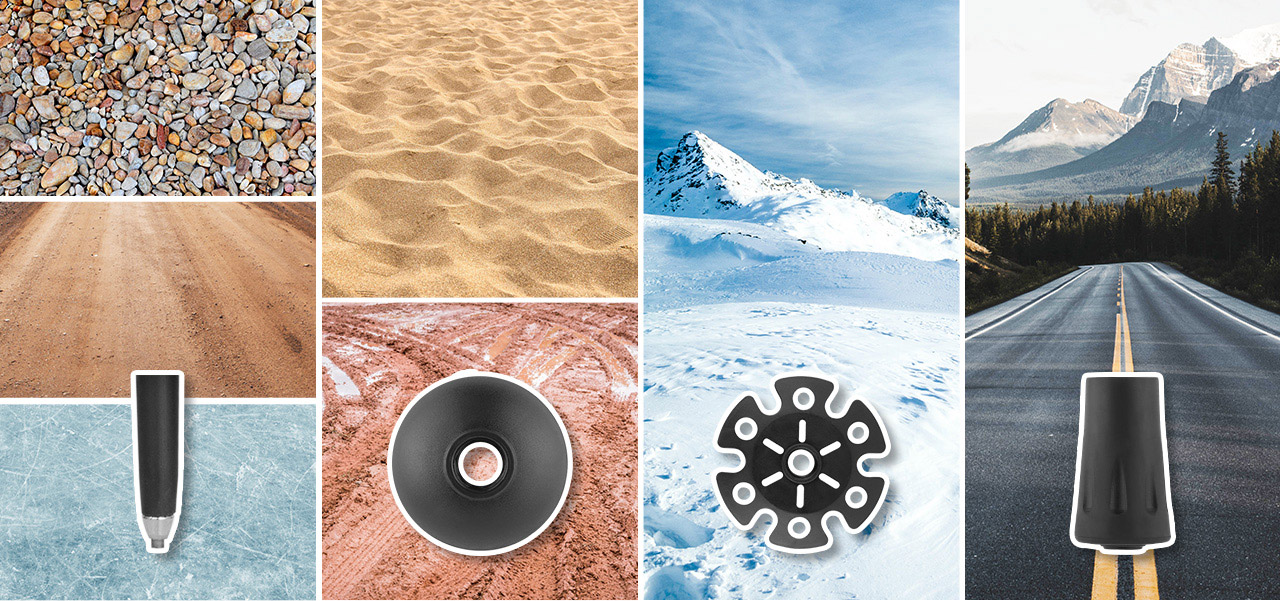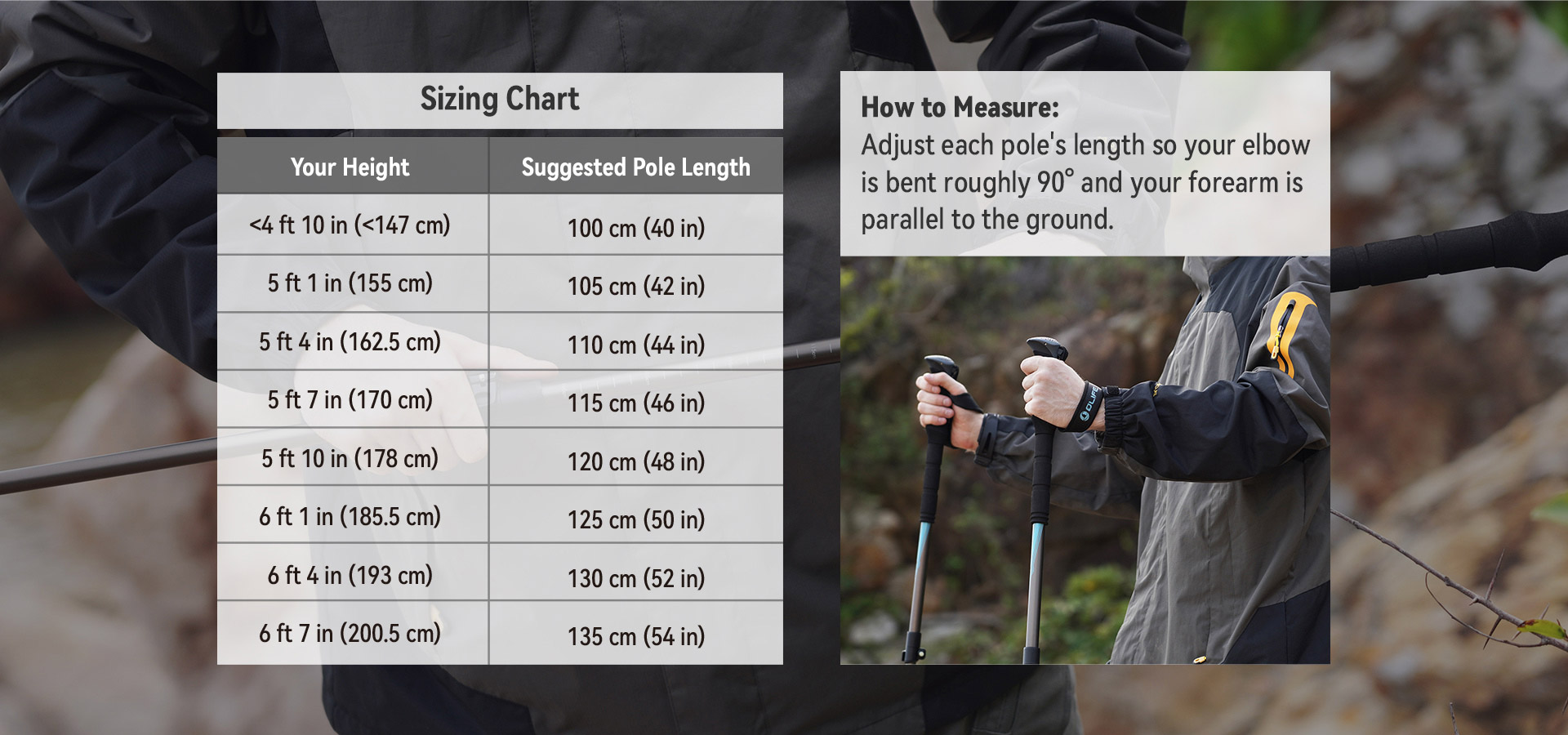 Shaft Construction
7075 Aluminum Alloy
Usable Length
39.4–53.1 in (100–135 cm)
Collapsed Length
25.2 in (64 cm)
Weight
18.4 oz (521 g) Excluding Accessories; 20.3 oz (576 g) Including Accessories
Locking Mechanism
External Lever Lock
Package Contents
2 x Trekking Poles, 2 x Mud Baskets, 2 x Snow Baskets, 2 x Rubber Tips, 1 x Pole Clip, 1 x Carry Bag
Chronological Order
|
Default Sort Order