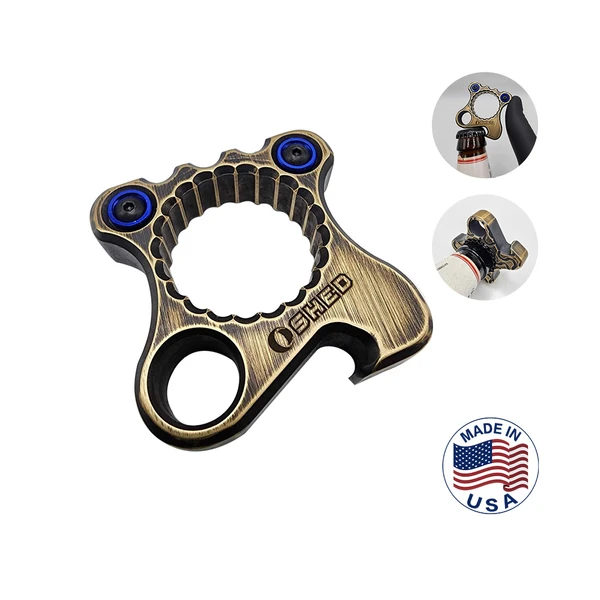 OLIGHT | COPPER SHED Brass Bottle Opener with Colored Cones Oshed
Features
● Each one individually is made in-house by Ryan Forbes at "Copper Shed Metal Works" in Brookfield, Ohio, USA.
● Made of solid brass.
● Center hole and curved sides allow for a firm grip.
● 2 Ways to Open Bottles: Twist off caps using the center hole or pry them off.
● Comes with 4 pairs of different-colored cones to embellish your bottle opener as you like.
● Easily fits into your pocket and goes unnoticed.
● Laser-engraved logo on top.
● Lanyard hole for convenient daily carry.
● Please Note: make sure this product complies with your state laws before purchasing.