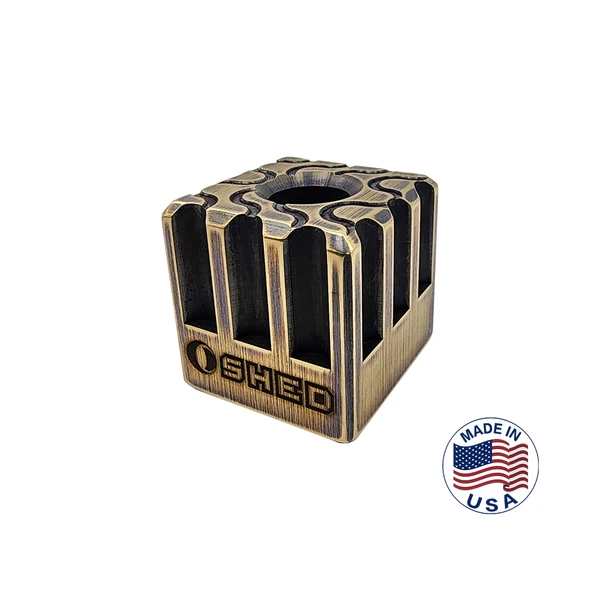 OLIGHT | COPPER SHED Brass Single Pen Stand Oshed
Features
● Each one is individually made in-house by Ryan Forbes at "Copper Shed Metal Works" in Brookfield, Ohio, USA.
● Made from premium brass.
● Fits Olight O'Pen series (excluding O'Pen 2) and other pens up to 0.49 in (12.5 mm) in diameter.
● Has enough heft to keep it from tipping over while holding a pen.
● Laser-engraved Oshed logo.
* Click here to meet the maker - Ryan Forbes.